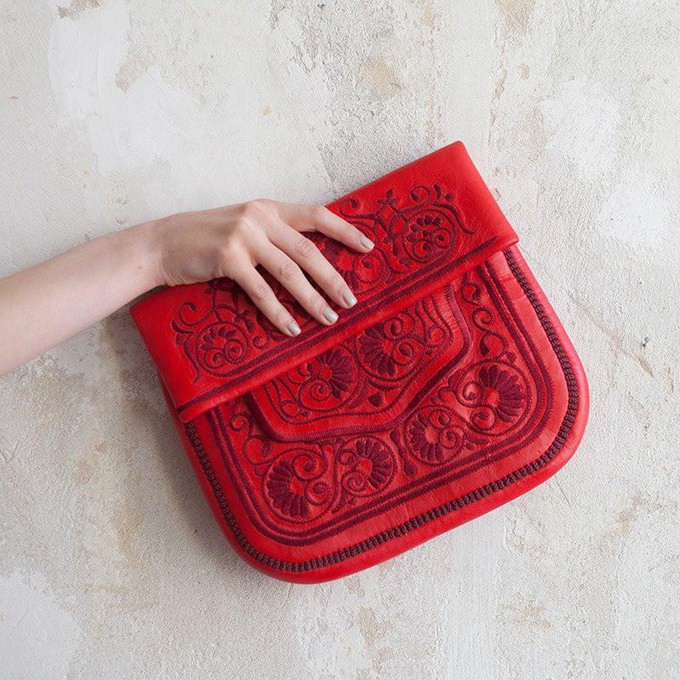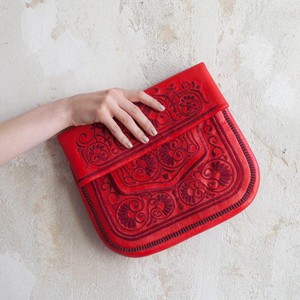 Embroidered Leather Berber Bag in Red
€249.00


Embroidered Leather Berber Bag in Red
by ABURY

The Embroidered Leather Berber Bag in Red is an everyday shoulder bag modelled after the original Vintage Berber Bag. Handmade in Marrakech / Morocco by talented artisans in fair trade production, the Berber Leather Bag carries cultural heritage and magical stories with it. The soft goat leather and delicately applied cactus silk are locally sourced materials making the Berber Leather Bag a truly special companion that will draw all eyes on you. Wear your new favourite sustainable fashion piece as a shoulder bag or as a cross-body bag. The all year accessory goes with a floating dress just as well as with your favourite jeans and sweater!

✓ 100% handmade in Marrakech / Morocco
✓ 100% fair trade
✓ Production time: 16 hours
✓ Designer: Yannick Hervy
✓ Materials: goat leather, cactus silk
✓ Colours: red
✓ Size: 30cm x 26cm
✓ Features: adjustable leather strap, 3 extra compartments: zipper front pocket, zipper back pocket, open back compartment



ABURY re-invests 50% of their profits in social projects such as education through the ABURY Foundation.
Source: Abury
No extra information available. Check the store/brands tab!