About Project Cece
We collect the unique ranges of more than 100 ethical fashion stores and well over 200 fair trade brands, resulting in 25,000 products. We're constantly updating them and always scouting for new sustainable clothing stores to welcome into our virtual family of inspiring game-changers.
BASICALLY, WE'VE DONE THE HARD WORK SO THAT YOU CAN FIND SUSTAINABLE PRODUCTS AS EASILY AS POSSIBLE.
Are you obsessed with the creative world of fashion but were shocked to learn about its dreadful environmental footprint and humanitarian cost? Do you feel ready to switch to sustainable fashion but are finding it hard to decipher what sound like interchangeable categories, such as fair trade, ethical fashion and vegan clothing?

Perhaps you've already tried to look for some sustainable clothing yourself, but gave up when you've found a couple of online stores that were far too expensive or just hadn't got anything to do with your signature style? Oh, how we can relate! We were in your exact same situation three years ago: filled with a tingling desire to improve our habits but with no idea as to how to practically do it.
That's why we rolled up our sleeves and created Project Cece!
How Project Cece helps you find the right sustainable fashion for you
A CLEAR OVERVIEW

Having all these online stores in one place, Project Cece offers you a tidy overview of the very best sustainable clothing and vegan fashion that's out there. No more aimless googling nor going through dozens of open tabs to compare your findings!

LABELS & CERTIFICATES

Transparency is key when it comes to ethical fashion. Each garment is clearly categorised depending on the labels that best describe it (Vegan, Fair Trade, Eco-Friendly, Locally Produced, or Good Cause) as well as the certificates that it earned. The best thing? You can directly look for all the products in one, two or more categories in order to find clothes that match your values and what sustainability truly means to you.

A FULLY CUSTOMISABLE SEARCH

As well as labels and certificates, you can filter your sustainable quest by different parameters. For example? Types of clothing, price range, size, material and even colour!

ETHOS & MISSIONS BEHIND EACH STORE

Most of the stores that we feature are small independent brands. Project Cece allows you to find out what they are in a nutshell and what each brand focuses on the most. You're one step away from finding your new favourite sustainable brand of all time. How exciting!
How we can make a difference
for ethical fashion together
Did you know that only 1% of all clothing is produced under fair working conditions? And that a mere 0.6% of the price that you pay ends up in the pockets of the person who put so much effort into creating that garment?
We love clothes, but it saddens us to realise that, because of the 'fast' approach to fashion, this industry is one of the most polluting in the world and relies on the exploitation of millions of people:
it results in enormous amounts of CO2 emissions, water wastage, tonnes of textile waste, and pollution of soil, rivers and oceans;
to keep up with ridiculously low prices and an unsustainable demand, workers are forced to withstand inhumane shifts in unsafe conditions for a wage that they can barely survive on.
But do you know what Project Cece, our featured brands and you—yes, you behind that screen!—have in common?
We want this to change! We care about the environment and the people who made our clothes, and are striving for a guilt-free wardrobe. It's a good thing that we've bumped into each other on the same platform, isn't it? Because now we can make it happen together.
Buying sustainable fashion through Project Cece allows you to support these ethical stores and help them continue their revolutionary mission.
Not only that: when more and more people switch to sustainable clothing, the fashion industry will have to change accordingly to satisfy that demand. Ready to join our mission?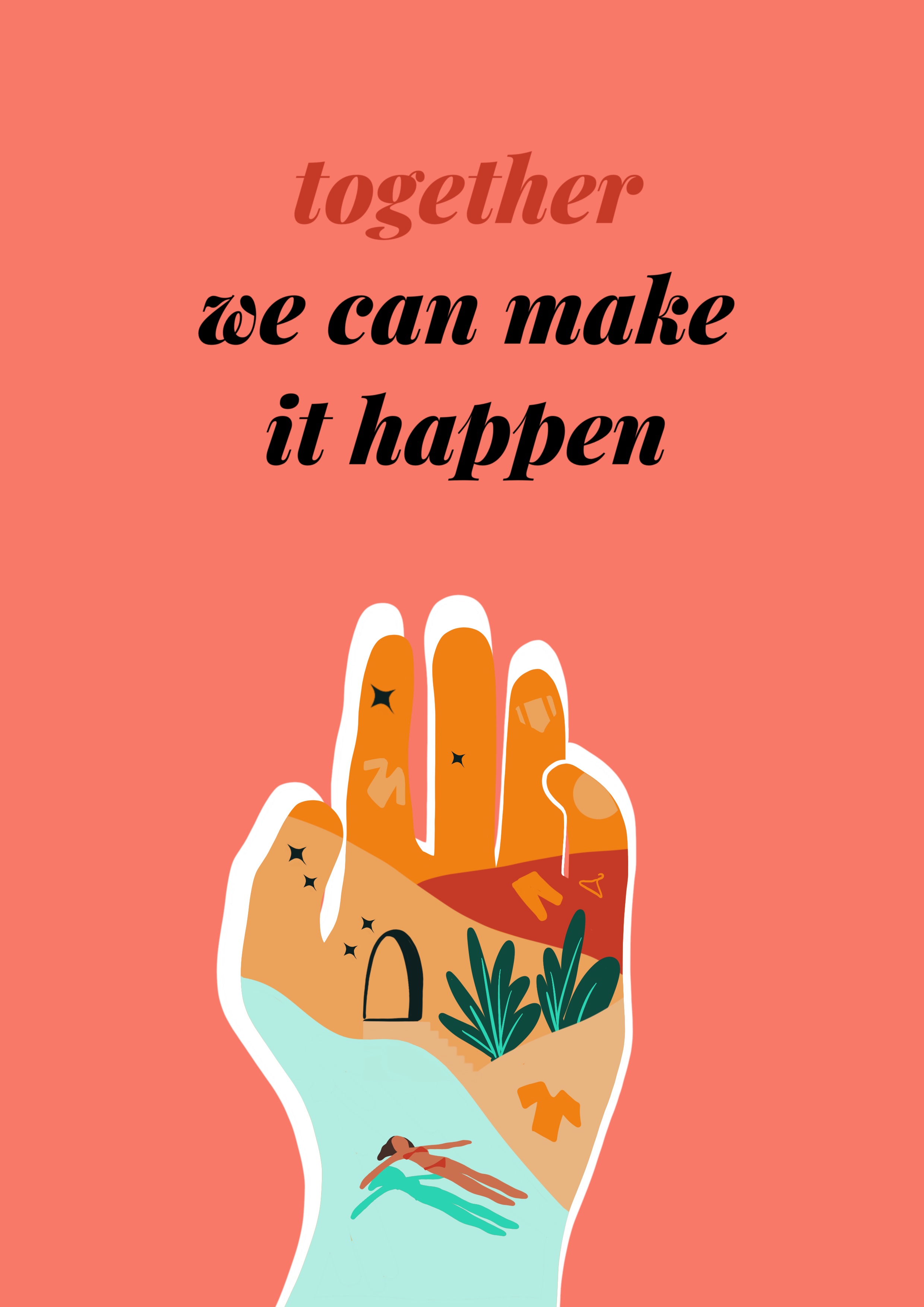 The team behind Project Cece
Project Cece was created by sisters Melissa and Marcella Wijngaarden, and their friend Noor Veenhoven, who met whilst studying in Amsterdam.
After realising how difficult we all found it to look for the right sustainable clothing for our wardrobes, we decided that this was a problem we could actually do something about! We wanted to make it easy, accessible and fun to shop sustainable fashion, and thought there should be a solution to collect the offerings of all those separate stores on one website! We were intrigued by this mission, and we started thinking of ways to make it happen.
You see, the three of us have completely different backgrounds and skill sets: Marcella and Noor studied Physics & Astronomy, while Melissa did Economics & Business Administration. Still, combining our technical, analytical and business knowledge turned out to be pretty helpful, allowing us to create this business without depending on any external companies.
We've then attracted more inspiring people into our crazy project, building a strong team who share the same mission: make sustainable fashion easy and fun to find. The next step? Making sustainable fashion the new normal.