How to Enjoy a Sustainable Hygge (Beyond Trends)
To some, hygge was simply a trend. To others, much like in Scandinavian countries, it became a lifestyle.
But the reason why we're talking about sustainable hygge is that this concept has often been twisted into a consumeristic trend that generates additional waste.
It really doesn't have to be that way!
Remind yourself that sustainable hygge is a mindset, not a consumerist frenzy
Hygge is about finding well-being and contentment by embracing a cosy feeling and appreciating small things in life.
It doesn't automatically have to be about hoarding decorations or lighting up more candles than on your granny's birthday cake.
Enjoying a sustainable hygge starts with this distinction.
When you do buy something, choose ethical options
Obviously, this isn't to say that you can't buy anything to decorate your home or a few scented candles if that's what would genuinely make you happy!
However, think quality before quantity, and question the sustainability (or lack thereof) behind these products.
Choosing to support small businesses instead of heading to a big chain will also make your ethical hygge even more special.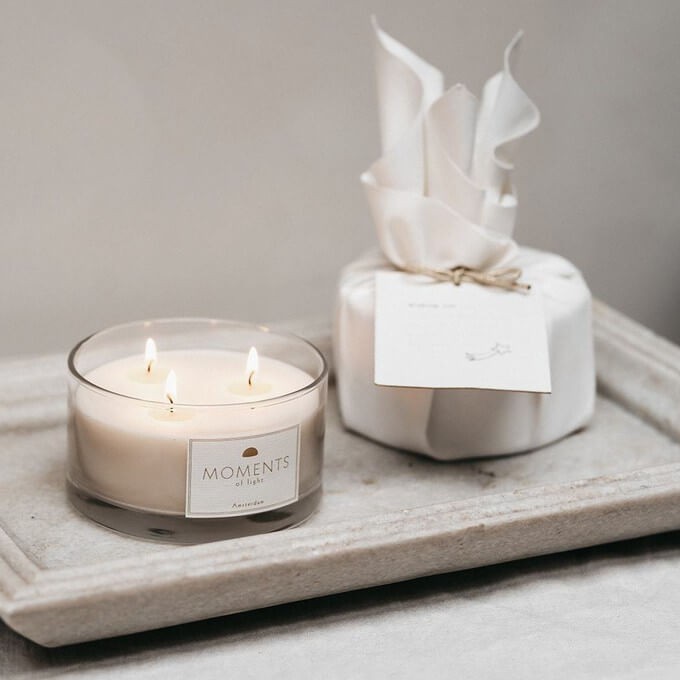 Keep your lighting cosy
Rather than the brightest overhead fixtures, hygge is about creating smaller pools of lights.
You can do so with some candles, lamps, and warm-coloured bulbs with lower lumen numbers.
Embrace a sense of togetherness
While we're used to associating hygge with perfectly crafted Instagram pictures of people alone in their cosy nook, there's actually a big stress on togetherness in the most authentic Scandinavian hygge.
The coldest months are obviously the perfect excuse to organise some quiet film or board game nights with friends and family, especially when gathered around some food or warm drinks.
Which takes us to the next point…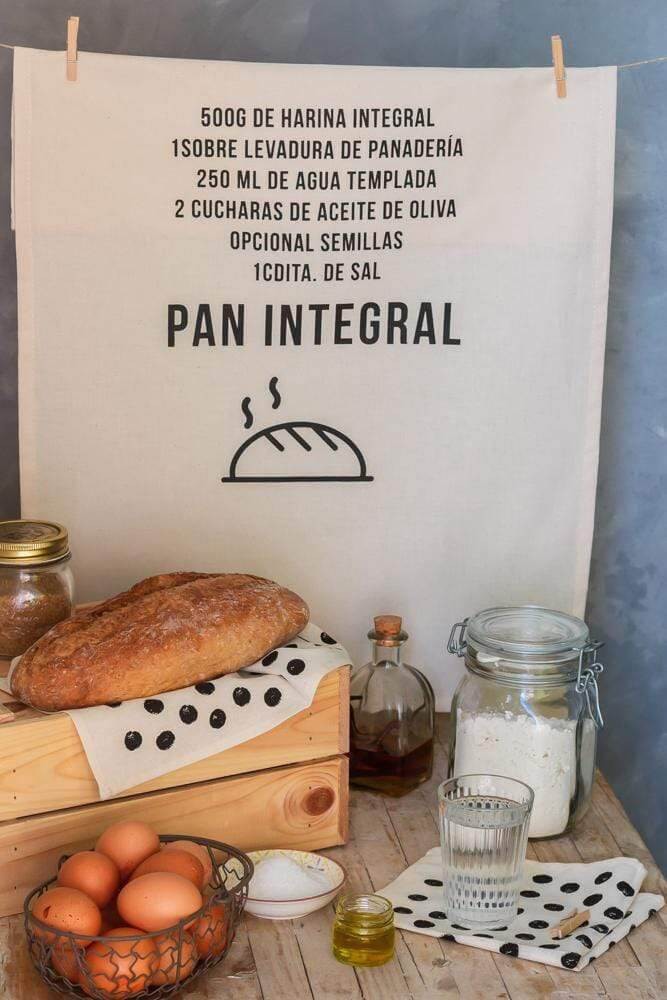 Remember the importance of food
Food and drinks play a central role in Scandinavian hygge. From comfort recipes to bread and mulled wine, consider spending some mindful time making your own and appreciating the process, too.
To enjoy a sustainable hygge and autumn or winter, try cutting down on meat and choosing seasonal produce, like apples, butternut squash, carrots, cauliflower, kale, leek, onions, parsnip, potatoes, pumpkin, and broccoli.
Take the time to appreciate nature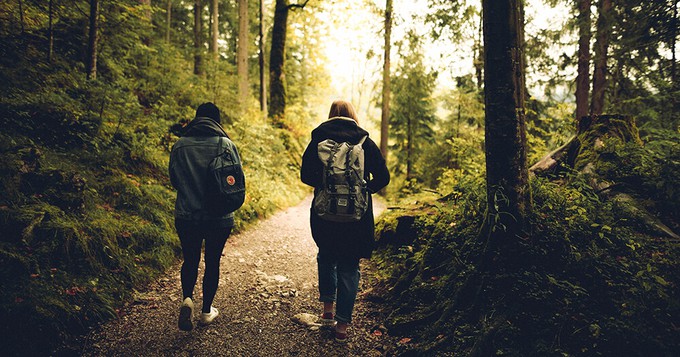 No, you don't always need to stay indoors to embrace a sustainable hygge!
On the contrary, reconnecting with nature is an important part of slowing down and celebrating little things in life.
Make time for walks in the forest or by the sea, bring warm drinks with you, or organise barbeques and bonfires (safely!) with friends.
Psst: why not add marshmallows?
For a sustainable hygge, warmth and comfort are key
A warm home is ideal for hygge, but keeping the heating on most of the time isn't exactly great news for the environment (and your wallet).
Here are some more eco-friendly tricks that you can try: consider investing in better insulation or window film, use door draft stoppers, keep your curtains closed to prevent the heat from leaving the room, and wrap up warm.
Blankets and throws are especially popular in Scandinavian countries. Not only do they allow you to stay warm and cosy, but they help you add decorative touches to your interiors.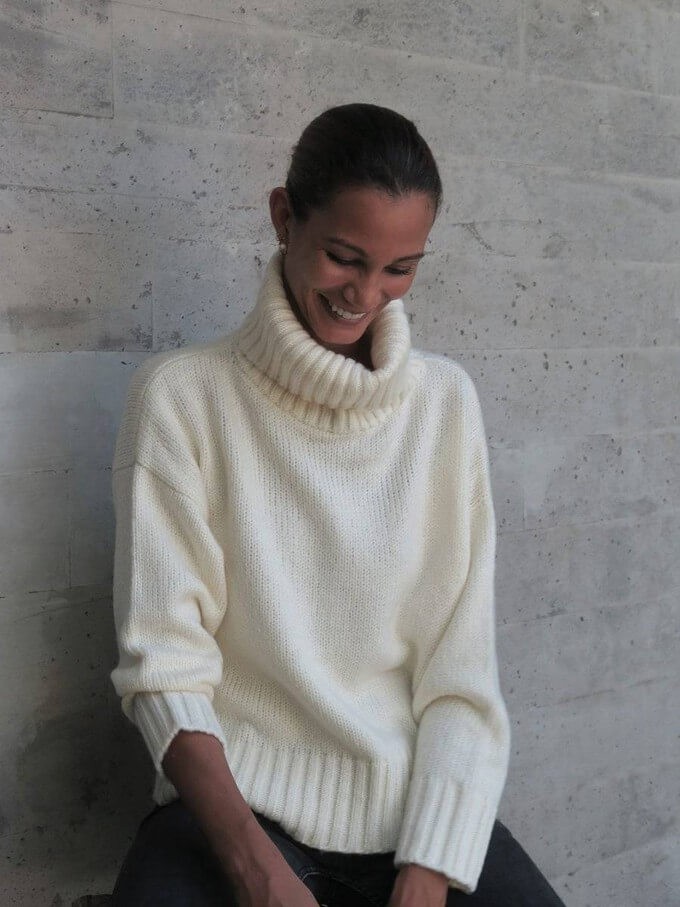 Another step is choosing the best ethical knitwear, both at home and when you're enjoying some sustainable hygge outdoors.
From organic wool to vegan alternatives, you can find the right sustainable knitwear on Project Cece: just use our practical filters to discover the cuddliest and warmest garments from different fairtrade brands.
If sustainable hygge makes you happy, there's absolutely no reason why you should let it disappear like a temporary trend!
---
Cruelty-free? Made of recycled plastic bottles? Upcycled fabrics? The best sustainable coats & vegan winter coats will help you create a kinder cold wardrobe.
The best ethical knitwear is timeless, made sustainably, and guaranteed to keep you warm and cosy for many winters, not just to follow this season's trends!
Our unbeLEAFably easy steps will help you enjoy a sustainable autumn, making the most of what this season has to offer while being kind to the environment.
Project Cece is a platform that collects ethical clothing from different webshops on one website. Take a look in our shopping section and find the clothing that fits your style, budget and values!