Sustainable Wedding Guest Dresses: Eco-Friendly Options for the Big Day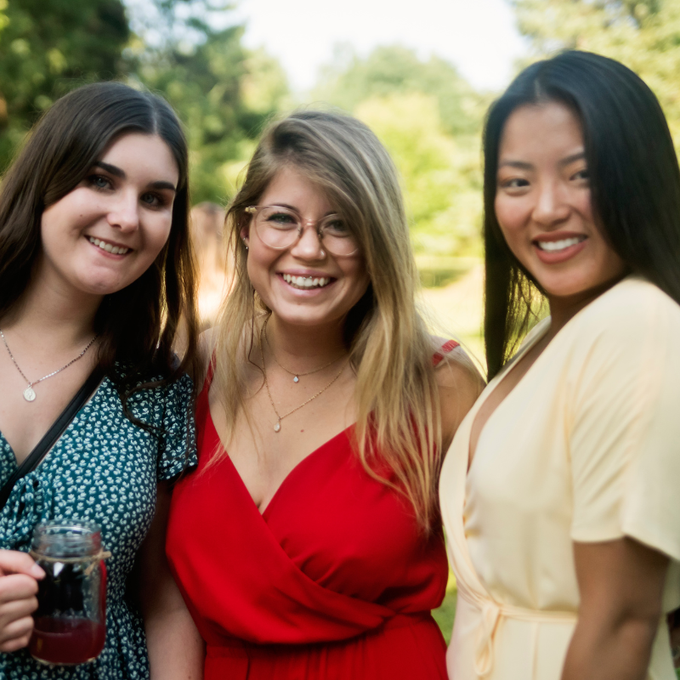 Weddings are a special occasion where every detail counts. For guests, finding the perfect dress is a crucial part of preparing for the big day. But what if you're not only looking for a beautiful dress but also a sustainable option? More and more people are striving to live an eco-friendly lifestyle and make sustainable choices even on special events like weddings. Luckily, there are many options available when it comes to sustainable wedding guest dresses.
In this blog, we delve deeper into choosing an eco-friendly dress for a wedding. By making a conscious choice, you can not only contribute to a better world but also shine in a beautiful and unique dress on the wedding day. Keep reading to discover how you can make sustainable choices for your wedding guest dress.
Option 1: Rewear your favourite party dress again
The most sustainable party dress is the one that's already in your closet. So if you'll soon be a guest at a wedding of which most people have only seen you in your favourite party dress on Innstagram once, wear it again. By styling your party dress with other accessories, it can suddenly feel like a whole new outfit!
Option 2: Borrow a dress for a wedding from your friend/family/roomies/neighbours
Even though it used to be standard to have one festive outfit and the most sustainable thing to do is to wear your evening dresses as often as possible, we also understand that in today's consumer-oriented society, you can feel not completely comfortable wearing the same dress to another wedding. Our tip? Ask around if family/friends/housemates/neighbours have wedding attire you can borrow! For the most recent wedding I attended as a guest, I borrowed a stunning vintage evening dress from my mom. Extra nice? It didn't cost me a single penny!
Option 3: rent a wedding guest dress online
If your environment doesn't quite have the same style as you have or if you're a bit uncomfortable asking, luckily there are plenty of other options out there for getting a fabulous party dress as a wedding guests. In the UK, you have:
Option 4: shop a sustainable wedding guest dress from a brand that aligns with your values
The options above don't provide a solution for you or are you looking for a new wedding guest dress you can wear for many weddings to come? We got you covered!
Many second-hand shops offer stunning vintage dresses to wear to a wedding, but we at Project Cece also have a fantastic selection of dresses that are perfect as wedding attire. Just remember to wear your fabulous new party dress as much as you can! Find some of our favourite sustainable wedding guest dresses below:
Need more inspiration? Discover all maxi dresses or cocktail dresses from sustainable brands.
---
Thinking of saying "enough" to unethical clothes? You won't just be changing your wardrobe: your life will change too—and for the better. Here's how.
It's rare to find sustainable brands on the high street. So, here are 5 places where you can buy ethical clothing: from your area to a game-changing platform.
No making yourself miserable by only keeping 5 or 6 earth-toned clothes! Read our minimalist fashion guide to find our what this lifestyle is actually about.
Project Cece is a platform that collects ethical clothing from different webshops on one website. Take a look in our shopping section and find the clothing that fits your style, budget and values!