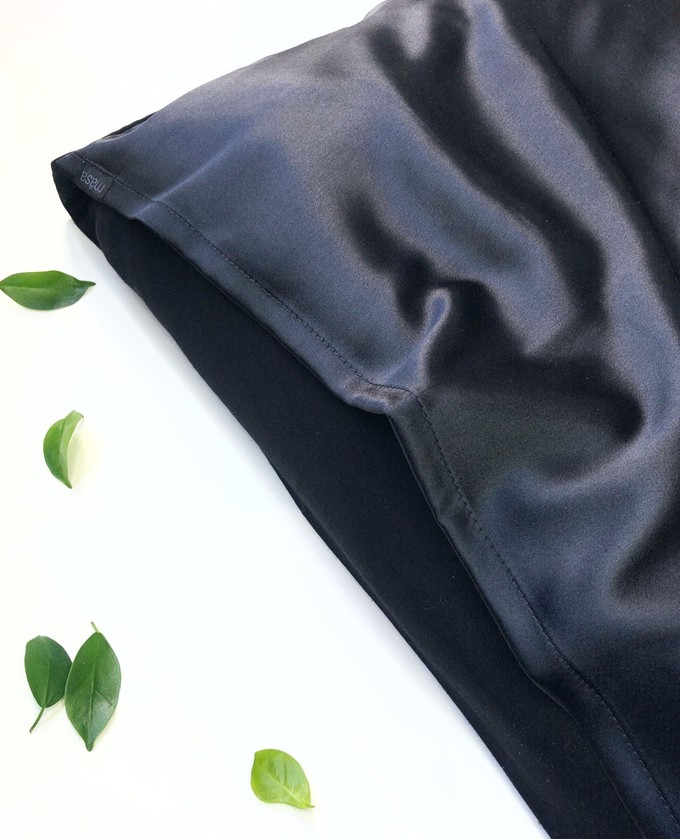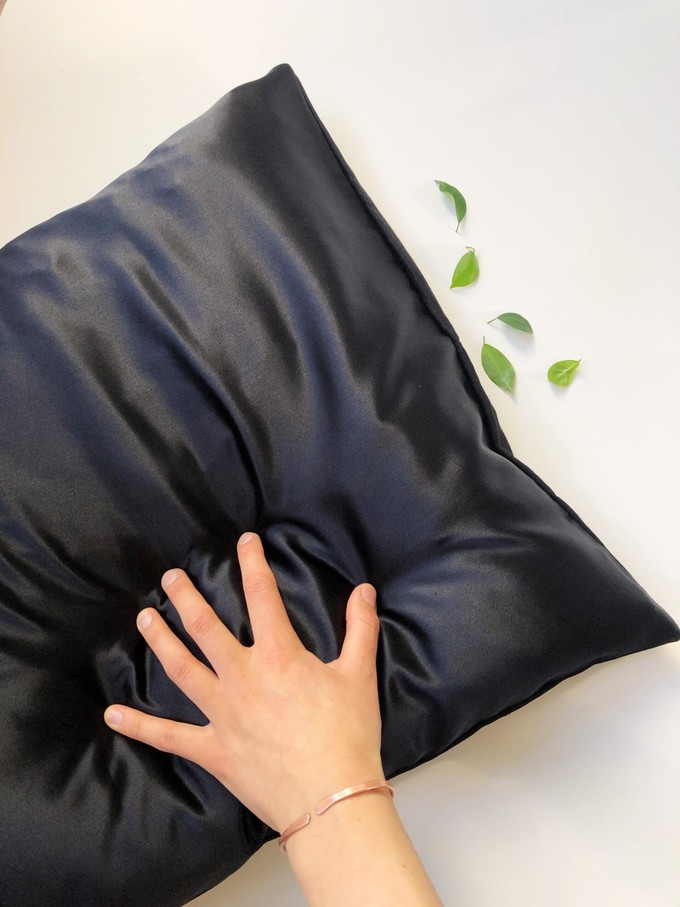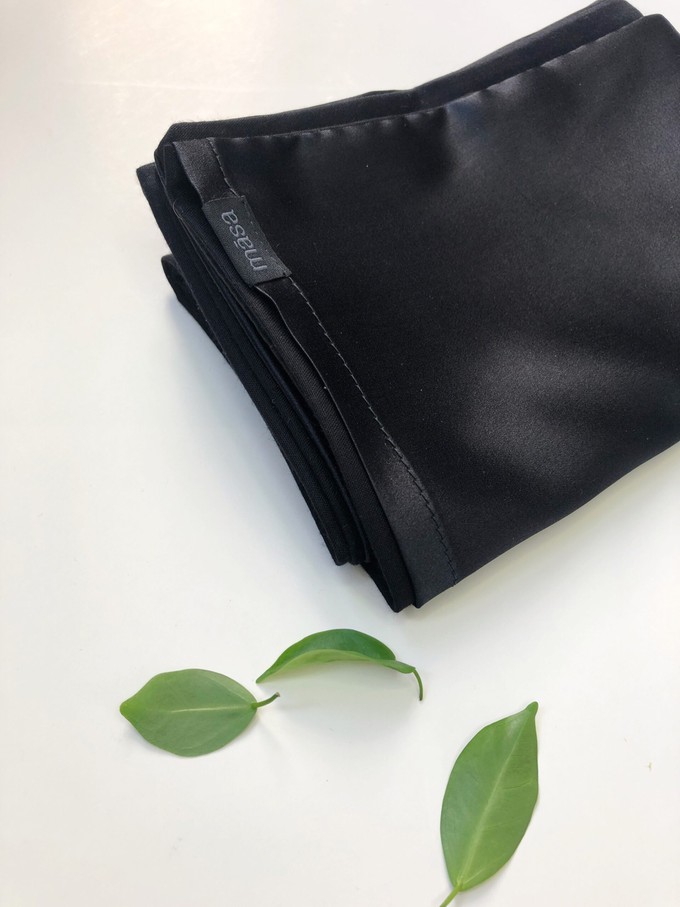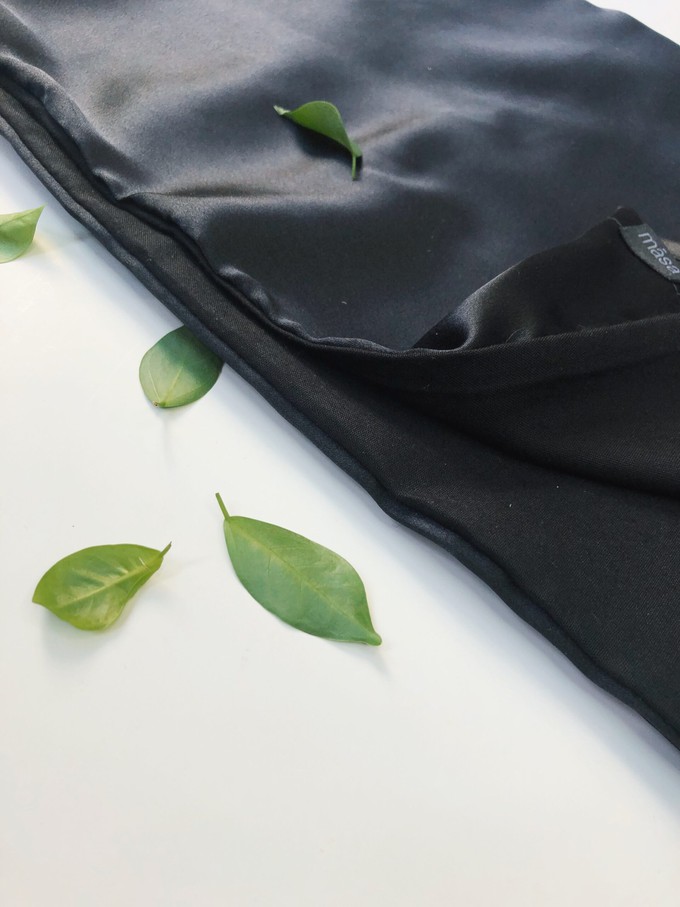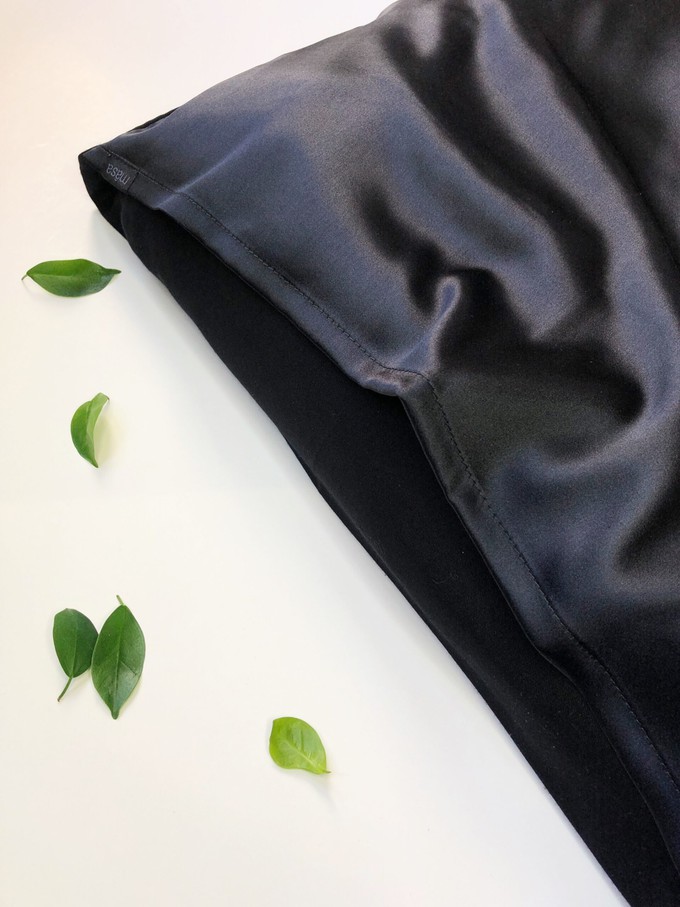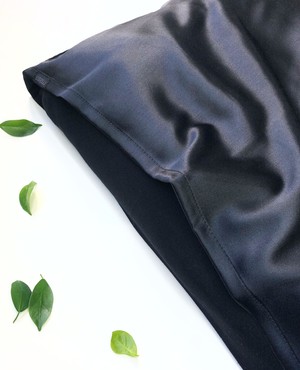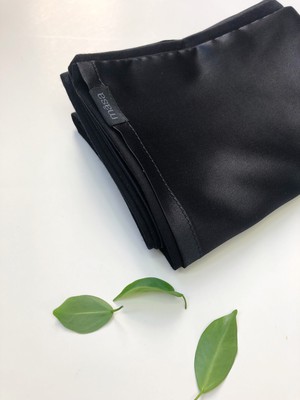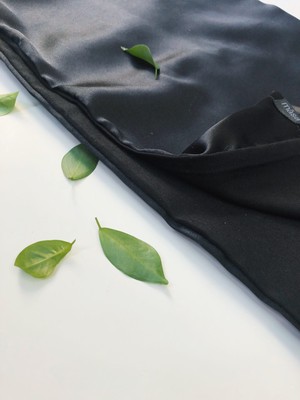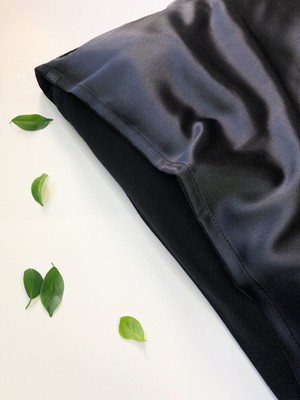 Organic Silk Satin & Eco Modal Pillowcase
€59.99




Our particularly heavy silk pillowcase in thick, 22 momme, midnight black glossy satin weave on one side and super soft, organic modal on the inside. Handcrafted from organically dyed, non-violent peace silk with a complementary washing bag.
Designed in Amsterdam. Crafted in Europe.
Source: Māsa Organic
Healthy Sleep

Lavishly lined organic silk for your comfort and luxury when you rest. Silk is particularly beneficial for your body and hair since it helps your skin breathe and retain moisture. It's also naturally hypoallergenic.
Non-toxic Dyes
At the core of Māsa Organic stands non toxic dyeing, and our pillowcases are no exception. Sleep on a completely natural product that's both produced and grown naturally.
*We could list hundreds of benefits here, but you'll experience them yourself once you fall asleep on organic silk.
Hand Made

Each pillowcase has been carefully and fairly hand crafted in a professional atelier.
Māsa Organic has a beautiful collection of sustainable items made from luxurious fabrics. They take all aspects of sustainability very seriously in their production: from fair, organic items to circularity.
Ethically produced: Māsa Organic has her own studio with two female seamstresses in Latvia. This is a pleasant studio and the employees receive a fair wage, above the market price. The silk comes from a small family farm in India that produces organically. These silk suppliers are one of the few organic silk producers in the world. India's suppliers pay well above industry standards, providing a better future for their workforce and the planet.
Eco-friendly: Māsa Organic works with organic peace silk. Peace silk, or the so-called 'vegan silk' they use, is produced without killing the silkworms from organic sericulture. This method allows millions of butterflies to survive. The suppliers in India use the water that remains as a fertilizer for their vegetable garden and the silk is dyed with ecological dye. Where possible, the items are shipped with a CO2 neutral bicycle courier and the worldwide shipping is also CO2 neutral. Locally produced: The items are made in Latvia, within Europe.
Supports the local community: All the large leftover pieces of fabric are given to the students of the local fashion academy in India, while the small pieces are used to make stuffing for pillows.
Practical information:
Shipping rate: €10.99 in the EU and free on orders over €170.
Delivery time: 10 business days in the EU.
Address: No physical store.