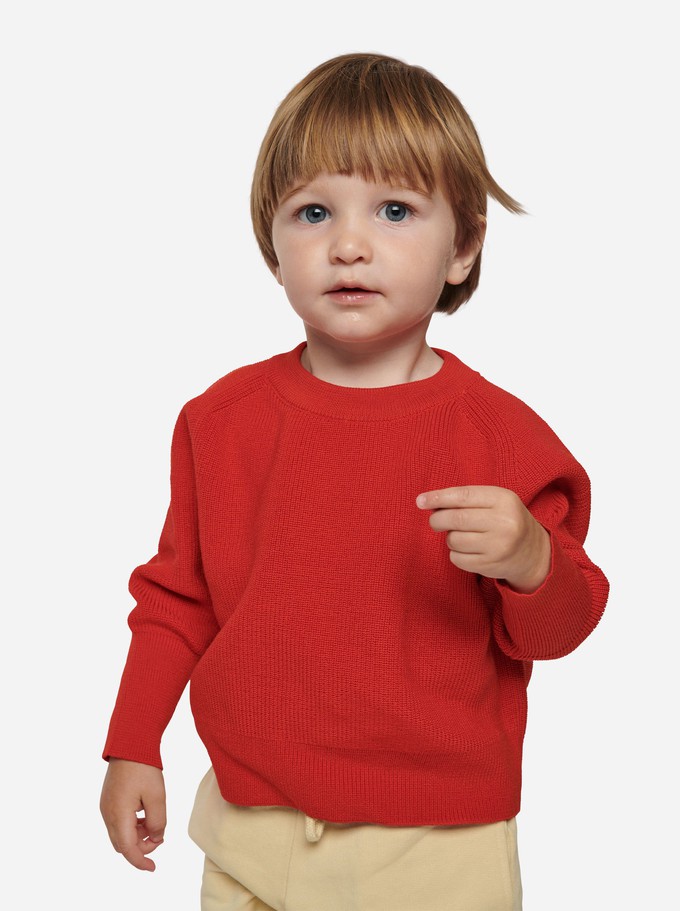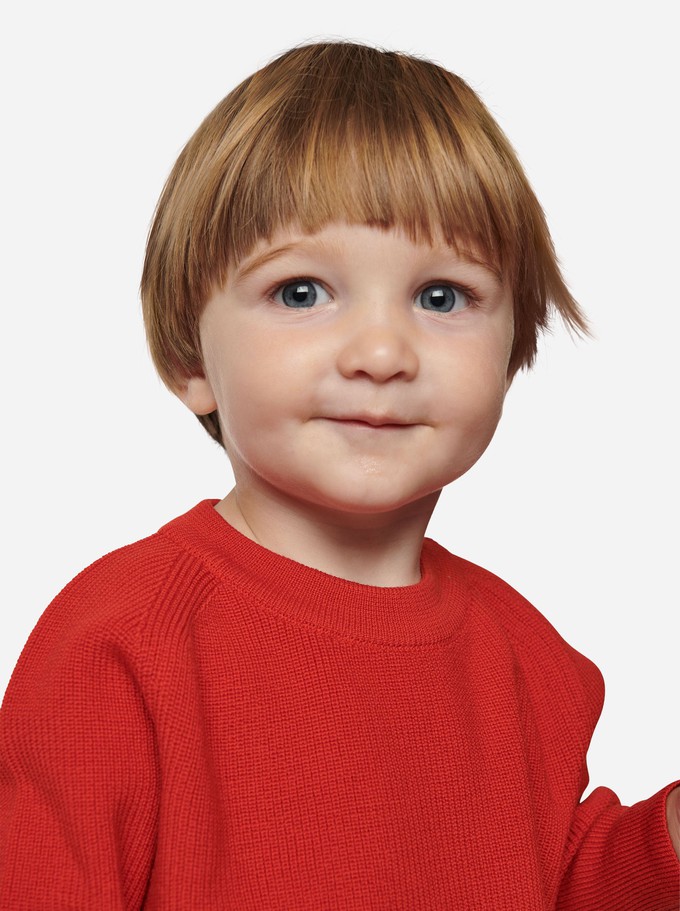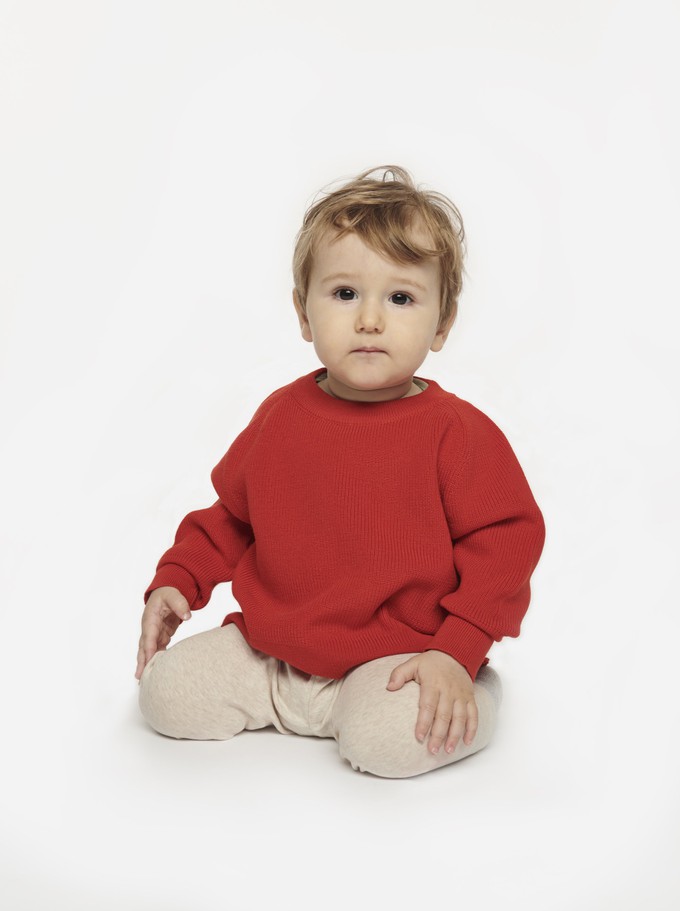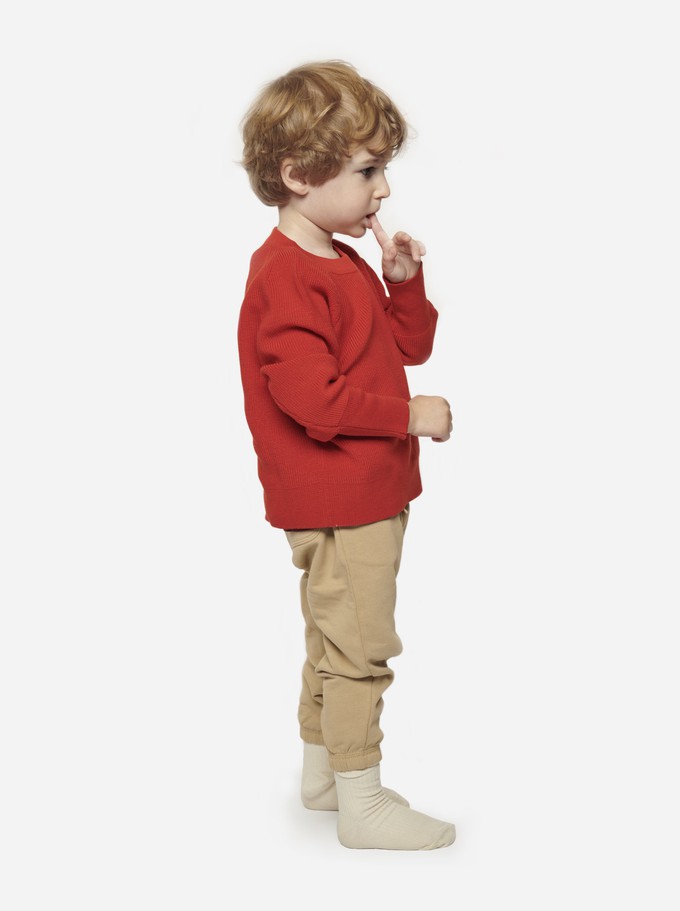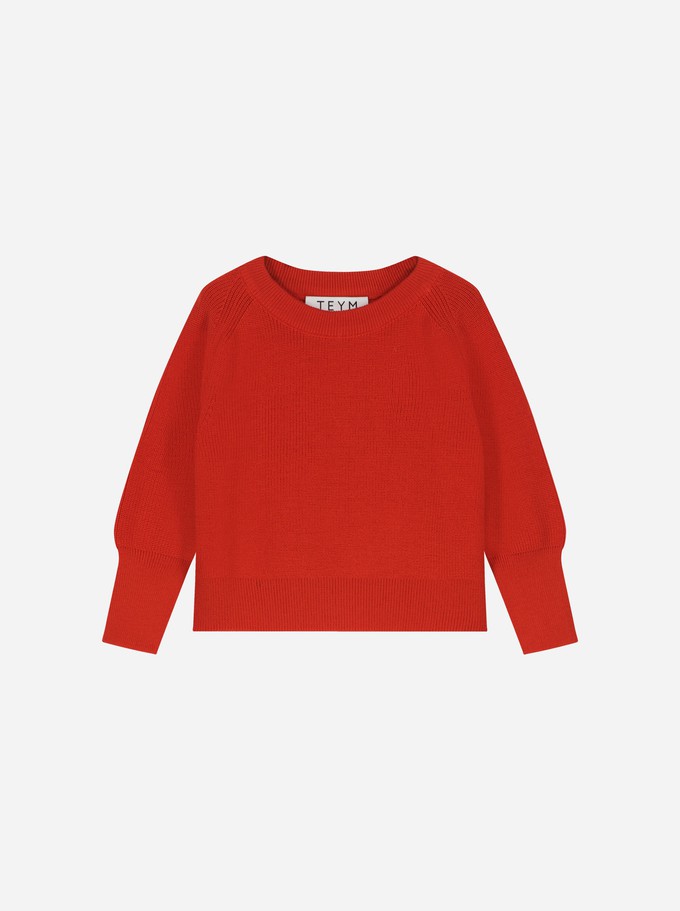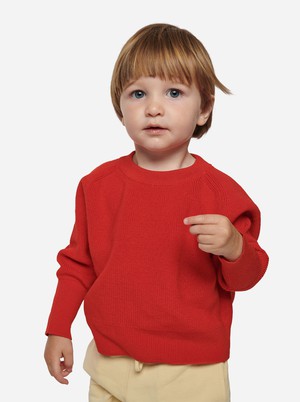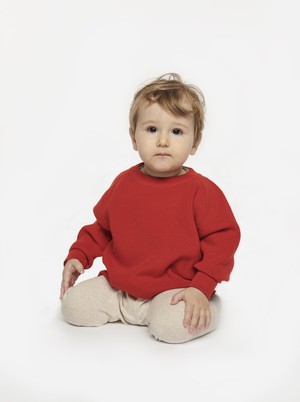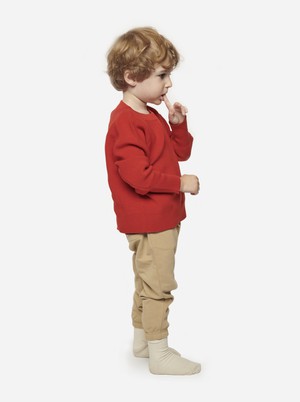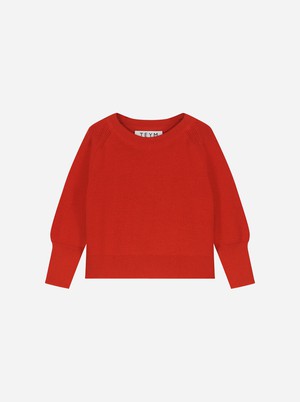 The Mini Merino Sweater
€59.00


From playground to birthday breakfast and everywhere in between, The Mini Merino Sweater feels as good as it looks. Crafted from non-mulesed Italian yarns, this smooth 100% merino knit is machine washable, will hold its shape and will keep its neat look. Match with your mini in their soon-to-be unmissable classic.
Source: Teym
Size & Fit
The Mini Merino Sweater features a classic crewneck and subtly tapered elongated wrists, which can be easily rolled up so the sweater covers multiple sizes. Naturally elastic and extremely comfortable - A piece your child will want to wear all day, every day. The sweater's sizing is unisex.What is my size?
Where it's made
In an environment dominated by mass production and fast fashion, our beloved knitwear partner based in Bucharest rises above. Despite its large employee base, Tanex is still a true local business that takes good care of their community. Their impressive factory is one of the most modern facilities of its kind, no wonder that they partner up with Europe's most well known top fashion brands. The relationship with Tanex is rock solid. Pretty essential, as we have developed numerous successful batches of The Merino Sweater since its introduction in 2017. Discover more.
Shipping & Returns
Netherlands:
Orders above €99 - Free shipping
Orders below €99 - €4 shipping

Belgium and Germany
Orders above €99 - Free shipping
Orders below €99 - €5 shipping

Rest of europe:
Orders above €99 - Free shipping
Orders below €99 - €7 shipping

United states & Canada:
All orders - €15 shipping

Australia & New Zealand:
All orders - €20 shipping

30 days return policy

Materials
The Mini Merino Sweater is made of 100% non-mulesed Merino Wool - Woolmark® Certified yarns. Merino wool provides good insulation, is extremely soft, anti-bacterial by nature and keeps its shape. We exclusively select A-Grade Merino Wool from the longest (58-60 mmH) and finest (19,5 micron) fibers to develop the best Mini Merino Sweater possible that pills less, and gets softer every time you'll wear it.
How to care
Merino wool is not only extremely soft, it's naturally clever too. Freshen up the sweater by hanging it outside in fresh air or in the bathroom whilst showering. Machine washable at 30℃ on a wool, cold or delicate cycle. Lay flat to dry. May also be dry cleaned. Want to know more? Please have a look at our care page.
Sustainability
We are convinced that the most sustainable product is the product that has the longest lifespan. In order to develop a sweater that is truly comfortable and that will keep its colour and pristine looks over time, we've chosen to work with premium certified merino wool from non-mulesed sheep. The yarn has a certificate from Woolmark, which means, among other things, that the farmers they work with must comply with a strict policy in which animal welfare is of paramount importance. If sheep are not properly cared for or are unhealthy, this has a major impact on the quality of the wool. By only working with the highest available quality we can therefore be proud of the (good) origin of our wool. If well taken care of, wool is known to last a lifetime. Interested in our sustainable practices and vision? Take a look at our sustainability page.
Teym is a real slow fashion brand. Instead of working with large collections, Teym focuses on one classic at a time, paying more attention to fit and functionality, in order to ultimately arrive at a perfectly timeless piece of clothing. Item by item, Teym puts down "the impeccable wardrobe" in this way. Besides the dream to realize this, Teym also has a mission; make consumers more aware of their buying behaviour, and inspire other brands by counterbalancing the fast-fashion chains, and offering a sustainable alternative with less, but much better quality clothing.
Ethically and locally produced: The clothing is produced in Bucharest, Lithuania or Portugal - all within Europe under fair working conditions.
Practical information:
Shipping rate: £9 in the UK.
Delivery time: 2-9 business days.
Address: Only has a store in Amsterdam.