Is Neem London Launching the Lowest Carbon Emitting Shirt In The World?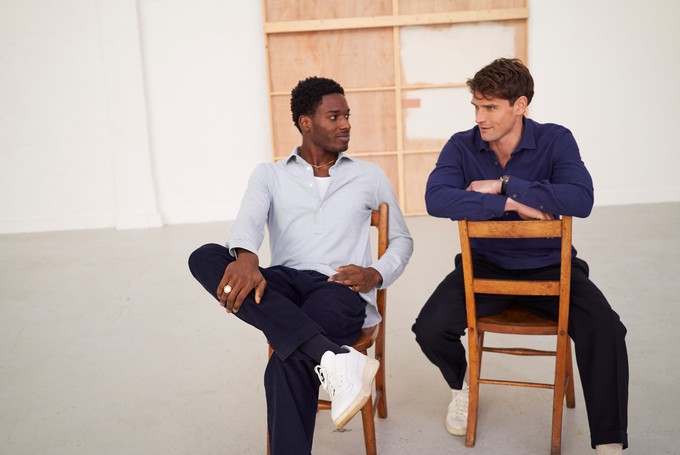 The brainchild of former Moss Bros and Charles Tyrwhitt director, Nick Reed, new menswear brand Neem London is on a mission to irrevocably change the fashion industry for the better. Forget fast fashion, this innovative brand is here to stay, and make a positive impact on the planet.
Neem London champions transparency and honesty over sustainable jargon - every item of clothing has a QR code with full track and trace functionality. Waste, energy, greenhouse gas emission, and water usage are measured through a meticulous life cycle analysis to understand the environmental impact of each item produced.
Working to a zero-waste model, the brand is meticulous about measuring environmental impact at every stage of production. Recycled yarns, fabrics, and cuts are just as (if not more so), luxurious, soft and comfortable as their high-carbon counterparts. By regenerating textiles that would otherwise go to landfills, Neem London works within a circular economy and only ever with partners who share their vision, like the Italian weaver who produces triple soft cloth, the organic cotton farm in Turkey or the small family-owned factory in Romania.
The post-pandemic world has seen a shift in the way we live, work and dress. Homes have become transient environments within which many of us have had to combine working and living. Neem London explores the space between tailored, traditional corporate wear and a newly emerging casual sphere that requires both
sharpness and comfort.
After decades of industry experience, Reed is determined to disrupt the world of men's luxury fashion.
"My vision was to create a menswear range that met the changing needs of the modern man. I wanted to create a timeless, capsule seasonless collection that not only felt and looked good but also, did good. After many years in the fashion industry, I used my expertise to create a post-Covid uniform – we call it power-casual. Elegant, versatile mature and comfortable, we work with recycled yarns and constructions on an exclusive basis, as well as the lowest-impact cotton fibres available and biodegradable packaging.
Every garment thread is carefully considered, from initial sketches to laser-like accountability across all logistics, the best in technology manufacture, track and traceability transportation and regenerative agriculture channels. Contrary to popular belief, luxury and sustainability can go together, and I refused to compromise
on either. The result is Neem London - contemporary clothing with a conscience, for men who want to invest in more than just how they look. Elegantly sustainable, ethical menswear with a flamboyant edge." - Nick Reed, Founder, Neem London
---
Project Cece is a platform that collects ethical clothing from different webshops on one website. Take a look in our shopping section and find the clothing that fits your style, budget and values!