9 Layered Outfit Ideas to Face the Cold Months with Style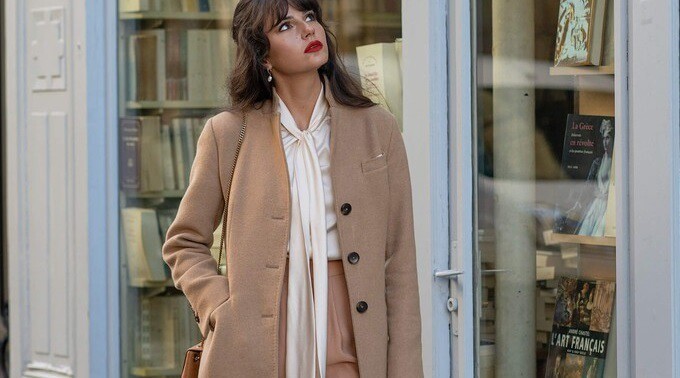 These layered outfit ideas aren't just the most creative solutions to dress in style during autumn and winter: repurposing clothes is also a staple in sustainable fashion!
Instead of falling for fast fashion's trap of needing to buy more, here's how these layering clothes ideas will allow you to use the same garments for several warm outfits.
1. Let your shirt poke out of the jumper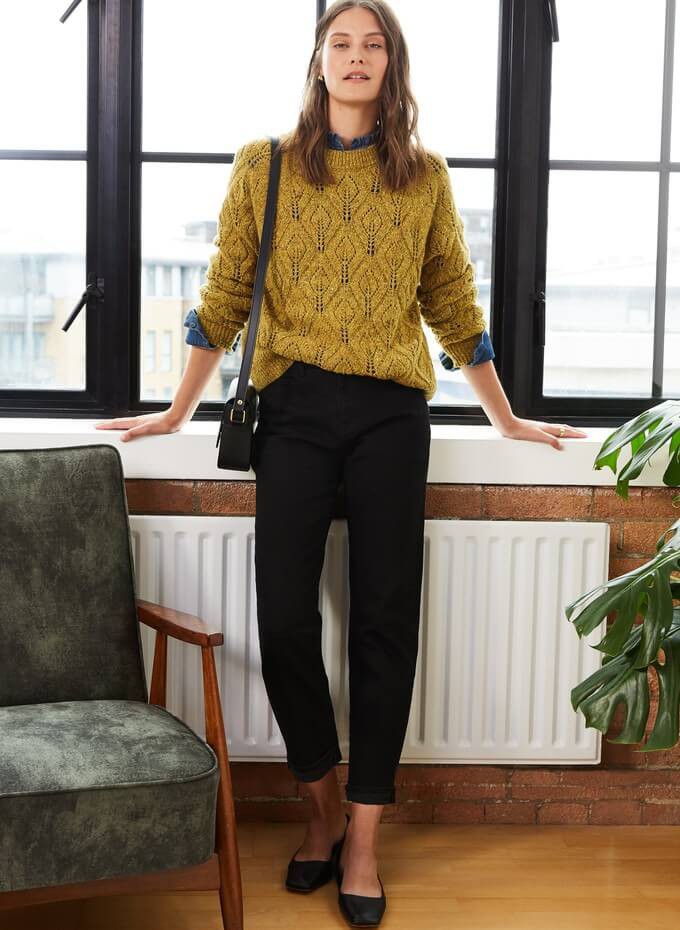 Pullovers and knitwear are probably the comfiest types of garments to slip into when the leaves start to fall.
While they can easily be worn on their own, they're actually the perfect starting point for many layered outfit ideas.
Try wearing knitted jumpers or vests above a shirt but letting its collar, cuffs, and perhaps even the bottom poke out of them.
White shirts are the most versatile, but you can use these outfit layering ideas with other colour combinations or tight long-sleeved tops, too.
For a balanced result, pair a monochrome jumper with a patterned lower layer or vice versa rather than mixing different prints.
2. Wear dungarees with warm tops
Dungarees are the layering garment par excellence.
From light t-shirts during summer to long-sleeved alternatives in winter, they'll allow you to try new layered outfit ideas all year round.
When the temperatures get lower, wear them with turtlenecks, tops, or knitted jumpers.
3. Keep your jacket or coat slightly open...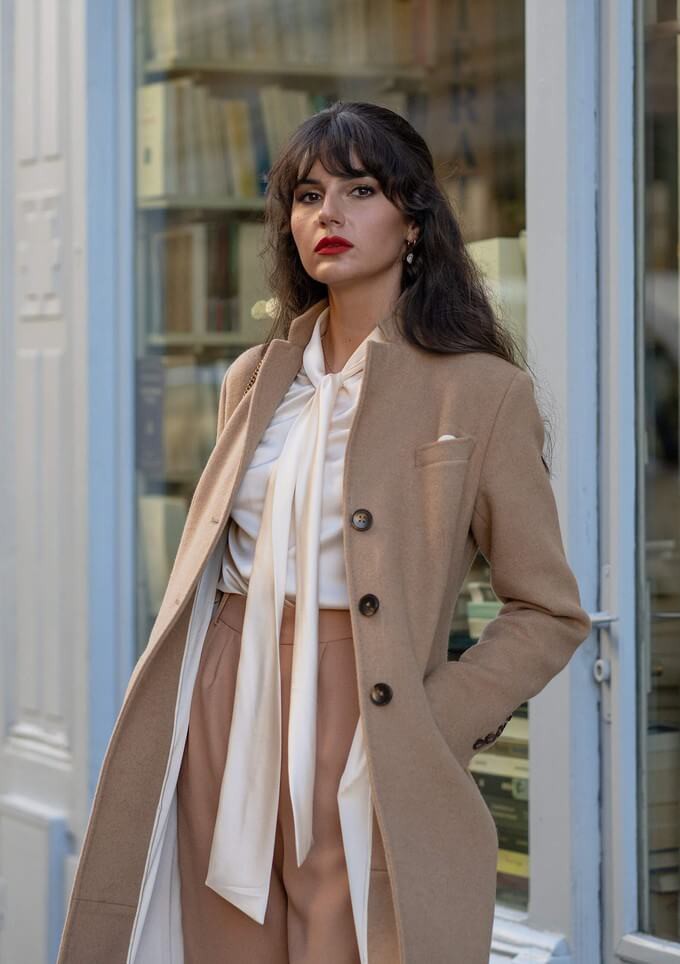 Wrap up warm if it's a freezing kind of autumn or winter day, but what if it's not that cold just yet?
Leaving your coat or jacket open is a practical layering clothes idea that will allow you to showcase the rest of your garments instead of hiding them behind a closed zip or buttons.
4. … or choose a sleeveless body warmer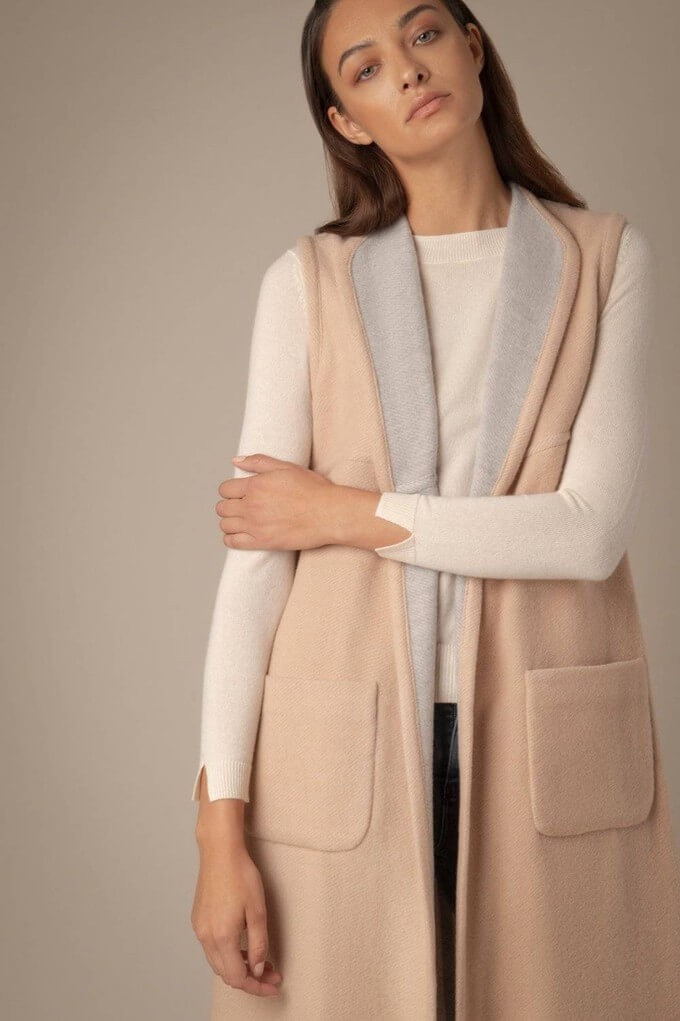 If you actually find body warmers and sleeveless options more comfortable, that's great news when it comes to layered outfit ideas, as your actual sleeves will obviously be in the spotlight.
5. Tuck your trousers or jeans into knee-high boots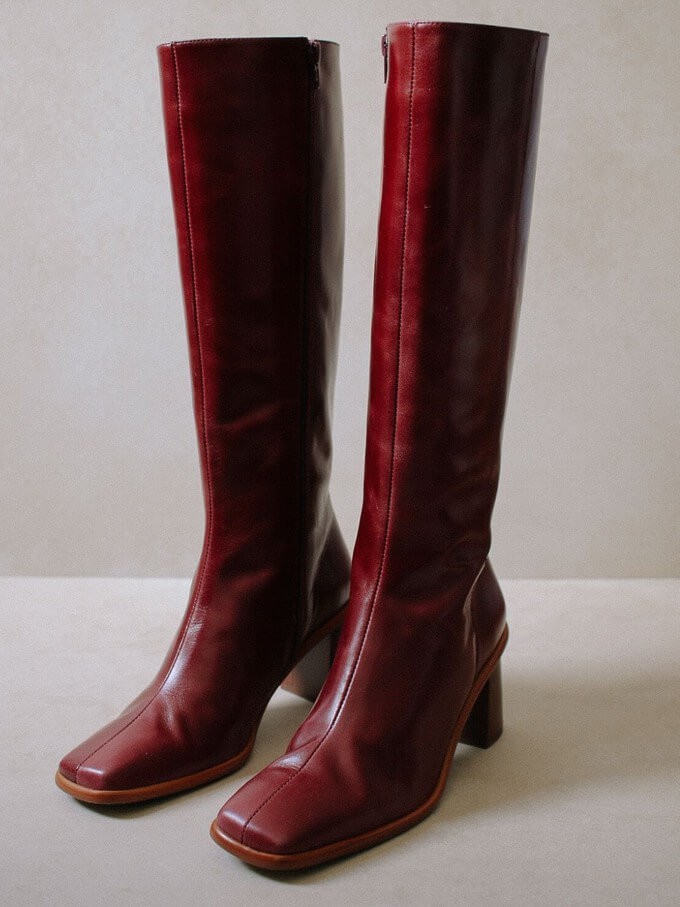 This used to be such a popular noughties trend that you probably associate this outfit to Elena from The Vampire Diaries or Emma in Once Upon a Time.
However, sustainable clothes are about timelessness rather than what's in fashion, so don't be afraid to embrace it all over again for your layered winter outfits.
6. Create more layered outfit ideas with your existing dresses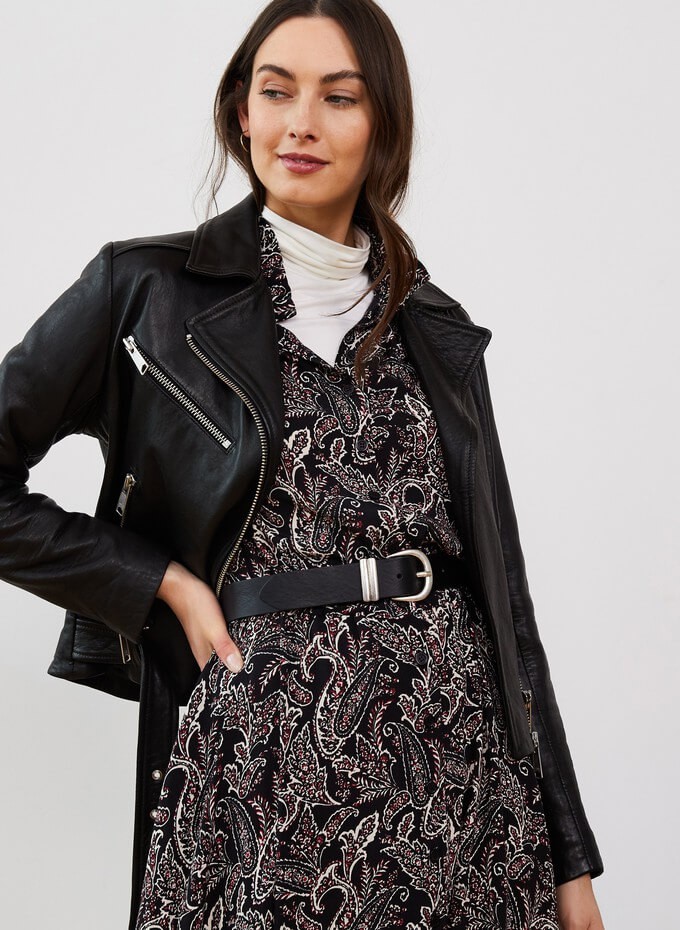 Of course, you can always buy a couple of warmer winter dresses, but how about getting creative with your summer ones?
Whether that's by rolling up the sleeves of your dress or making the most of a spaghetti strap model, you could showcase a long-sleeved top or shirt underneath.
7. Pair up dresses & skirts with thick tights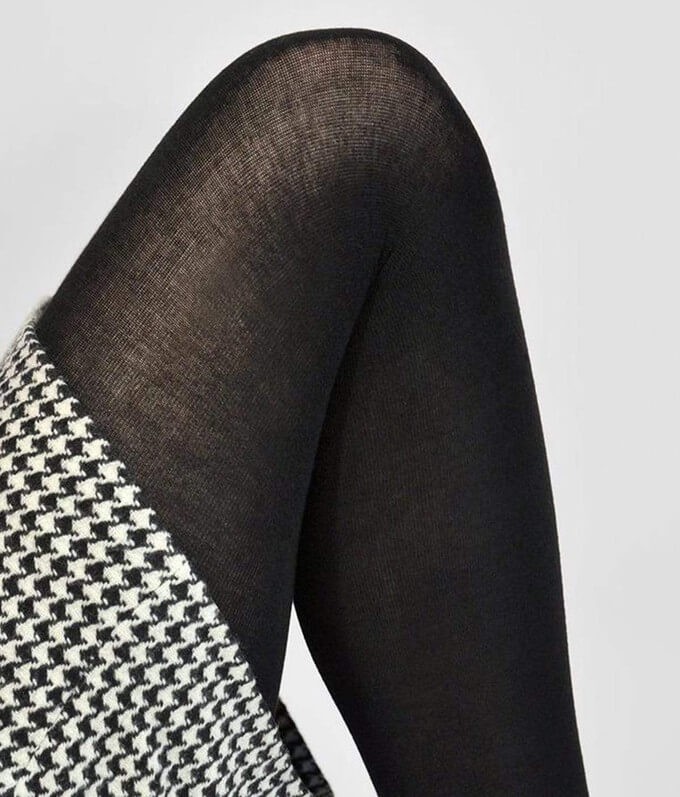 Wearing dresses and skirts in autumn and winter shouldn't be synonymous with being cold and regretting all your life's choices!
Plus, adding tights in different colours isn't just going to help you keep warm: it'll allow you to remix the same garments in different ways.
8. Choose a versatile cardigan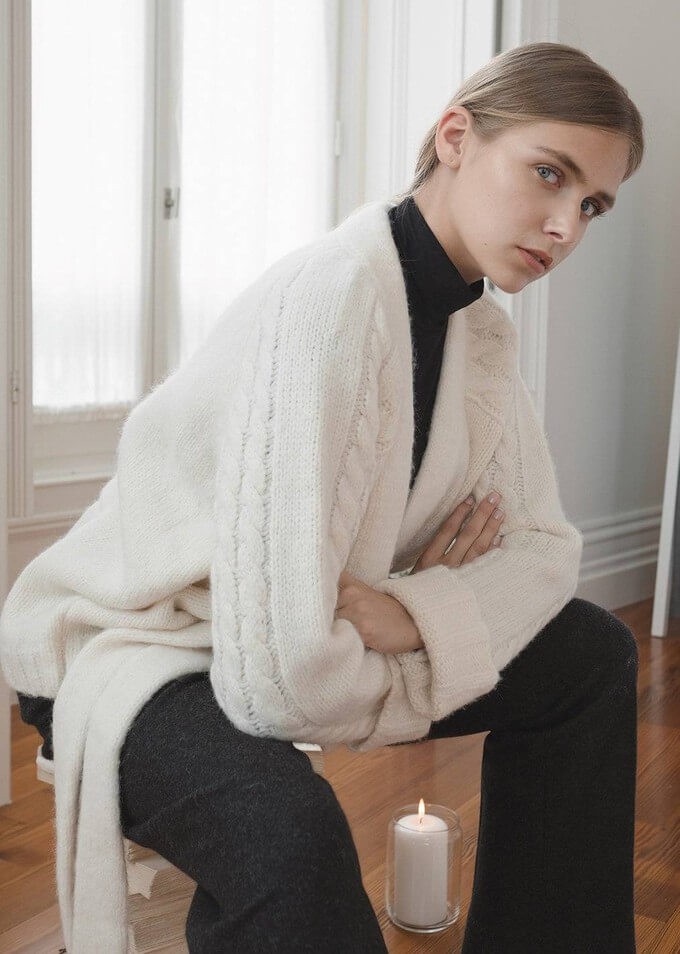 A monochrome cardigan in a neutral hue or a versatile shade is yet another faithful sidekick in your autumn/winter wardrobe.
You'll get to wear it with several turtlenecks and tops underneath and with all kinds of outfits, from jeans to trousers and skirts.
9. Accessorise your layered outfit ideas
Finally, to keep these combinations even more varied and exciting, don't forget to add different accessories such as scarves, gloves, or headwear like hats or berets.
Browse ethical garments and accessories from over 400 fairtrade brands on Project Cece using our filters.
Creating new layered outfit ideas isn't just practical and sustainable: it can be fun and inspiring, too!
---
The best winter accessories? Those made ethically and that allow you to create a timeless look guaranteed to last you for many more cold seasons. Find them here!
Cruelty-free? Made of recycled plastic bottles? Upcycled fabrics? The best sustainable coats & vegan winter coats will help you create a kinder cold wardrobe.
The best ethical knitwear is timeless, made sustainably, and guaranteed to keep you warm and cosy for many winters, not just to follow this season's trends!
Project Cece is a platform that collects ethical clothing from different webshops on one website. Take a look in our shopping section and find the clothing that fits your style, budget and values!