Eco-Conscious #Wanderlust: 8 Sustainable Hiking Tips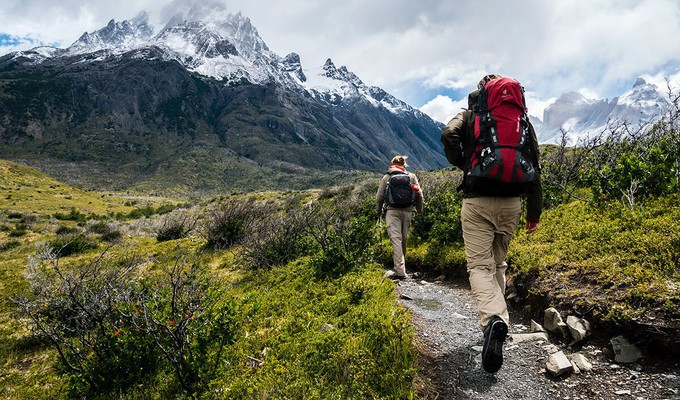 Aah, camping or backpacking: the perfect way to reconnect with nature, right? Well, sustainable hiking should be a given, and yet you'd be surprised at how often we bump into tourists behaving as if they owned the place.
But we can tell that you're an eco-conscious wanderer, so here are our sustainable hiking tips to make your next backpacking trip in nature even greener.
1. Embrace a sustainable hiking mindset
To the risk of sounding like your average internet guru, we're just going to say it: mindset is everything.
Before putting the next sustainable hiking tips into practice, start by reminding yourself that you're there to respect the environment and its fauna.
For example, this can mean sticking to pre-existing trails to avoid disrupting a specific habitat or ecosystem.
We also recommend avoiding the most overcrowded places whenever possible or considering visiting them off-season.
As for animals, wild camping isn't the same as going to the zoo: disturbing or feeding them can have bad consequences both for yourself and the animals themselves.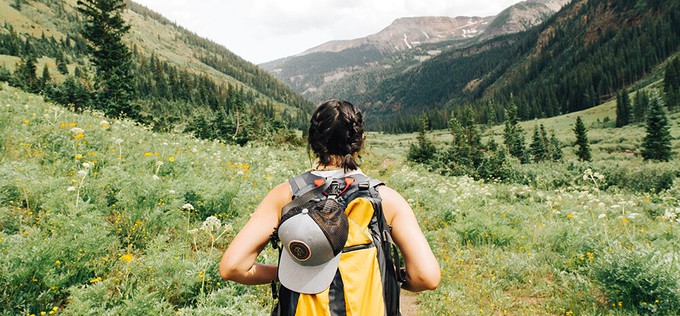 2. Get there in an eco-friendly way
Sustainable hiking begins before you get your boots dirty. Have you considered how you're going to reach the trail?
We get it: in some cases, you'll definitely need a car.
However, try checking if you can use public transport instead or, if you're going with some friends, carshare instead of driving separately.
3. Eat & drink sustainably
Of course, you should bring plenty of food and water, but that doesn't automatically mean lots of single-use plastic.
Choose eco-friendly packaging or, if you have time, make your own snacks.
A bladder or reusable water bottle will also help you reduce waste.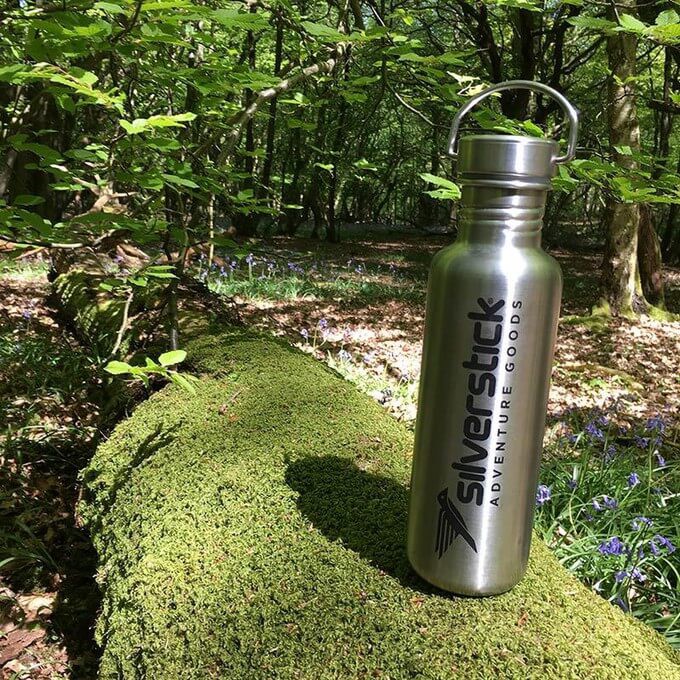 4. Protect the environment when protecting yourself
Like virtual mothers, we need to remind you to take some sun protection for your sustainable hiking, but... maybe leave harmful chemicals behind?
With 14,000 tons of sunscreen washing into our seas every year, it's worth swapping it for mineral-based alternatives, especially if you're planning on wild swimming.
Nowadays, you can find natural, chemical-free insect repellents, too.
5. Should you really start a fire?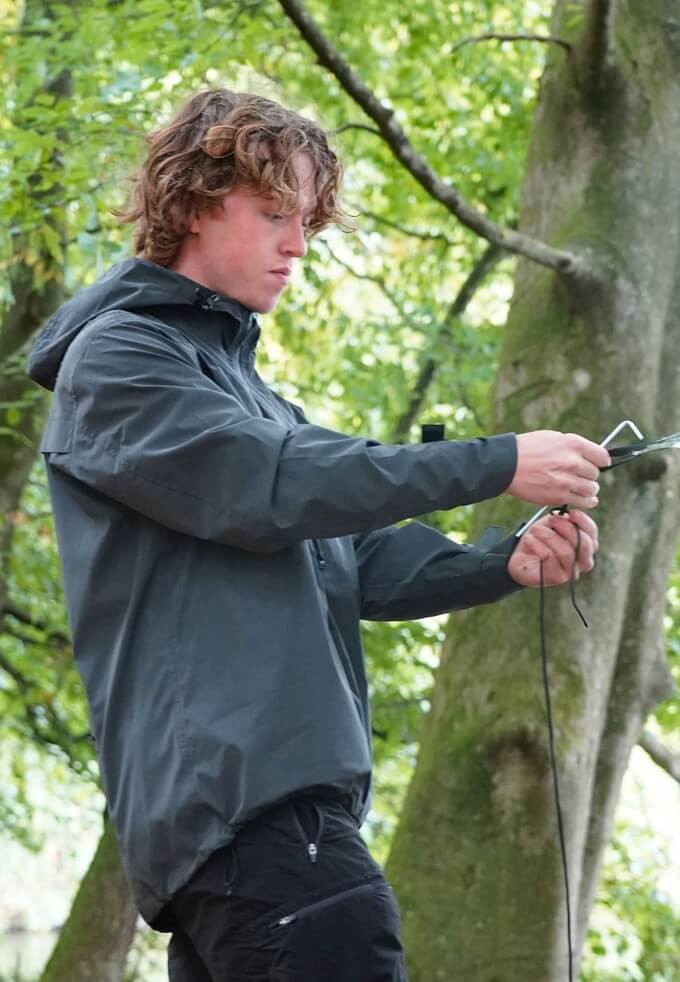 To reduce the risk of wildfires or damaging the environment, think twice before you do!
If the answer is still yes, do it safely:
Check whether it's actually allowed in that spot and that it isn't too windy
Respect nature by choosing dead or already fallen sticks
Dig a pit with a stone ring
Don't leave it unattended if it's not completely extinguished
Drop some water on it and check that the soil is cold to the touch before you leave
6. Support local businesses
Bonus ethical hiking tip: instead of getting all your essentials from big chains, try and buy from local indie shops or cafés on the way.
7. Leave no trace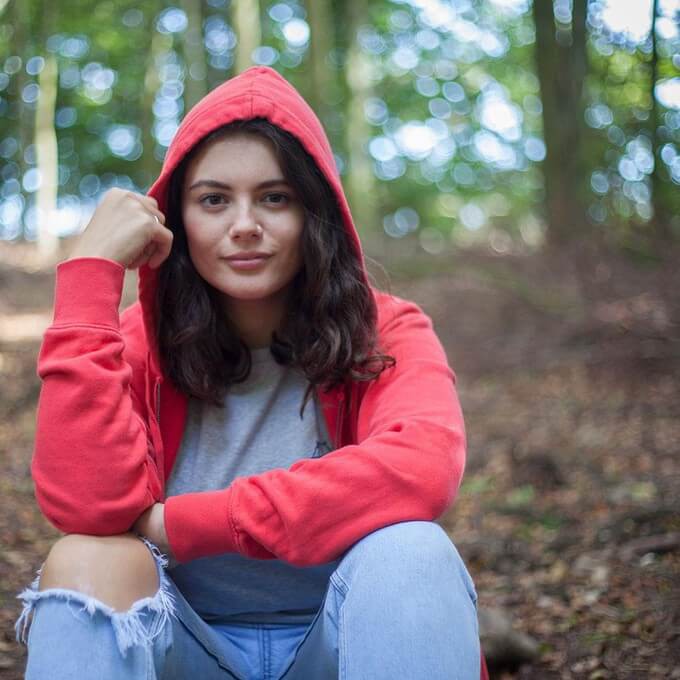 People should be able to tell you were there through your breathtaking holiday pictures... not that chocolate bar wrapping on the side of the trail!
As Chief Seattle said, 'Take only memories, leave nothing but footprints.'
Consider picking the rubbish left by less considerate campers, but refrain from taking sand, flowers, or plants with you.
8. Invest in sustainable hiking clothes & gear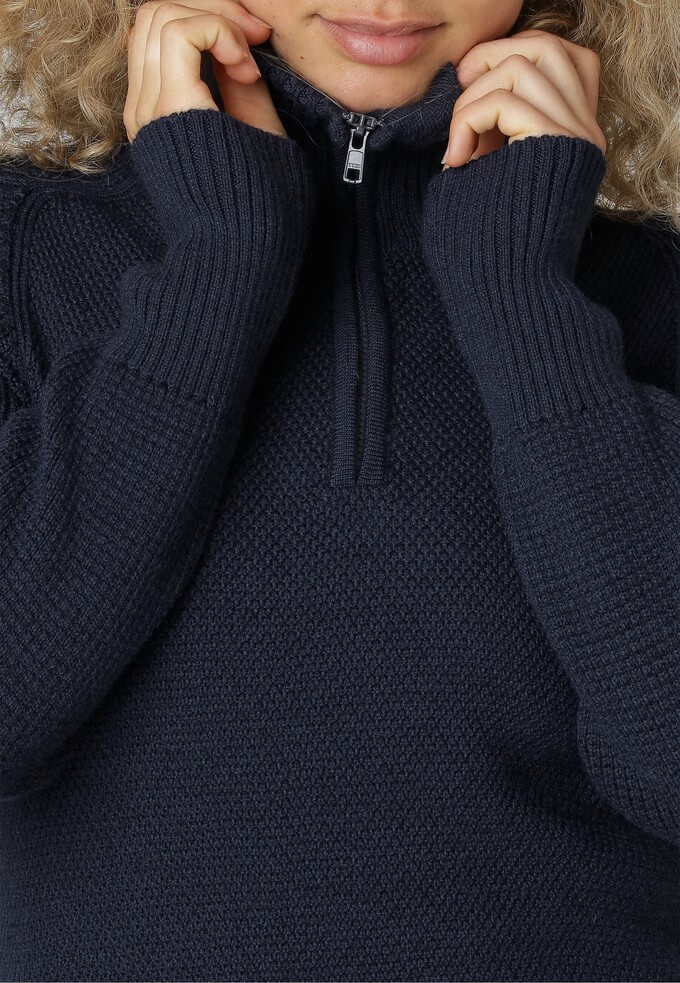 Instead of wearing different fast fashion garments every time, choose reliable and sustainable hiking clothes that will last you for many more years.
We especially love the range of these sustainable outdoor clothing brands:
Superstainable: a fairtrade company using GOTS-certified cotton, recycled materials, and non-mulesing wool
Silverstick: choosing organic cotton and water-based dyes
From ethical hiking boots to clothes and backpacks, find the right gear for your green adventures on Project Cece.
Embracing sustainable hiking will make them even more special!
---
Cruelty-free? Made of recycled plastic bottles? Upcycled fabrics? The best sustainable coats & vegan winter coats will help you create a kinder cold wardrobe.
Finding sustainable menswear is now easier than ever! Let us show you the best ethical fashion brands for men, from stylish garments to comfy casualwear to shoes.
Tired of synthetic garments with a terrible environmental impact? Us too! Check out the best sustainable sportswear for some biodegradable and recycled alternatives.
Project Cece is a platform that collects ethical clothing from different webshops on one website. Take a look in our shopping section and find the clothing that fits your style, budget and values!