How to Create a Sustainable Capsule Wardrobe You'll Love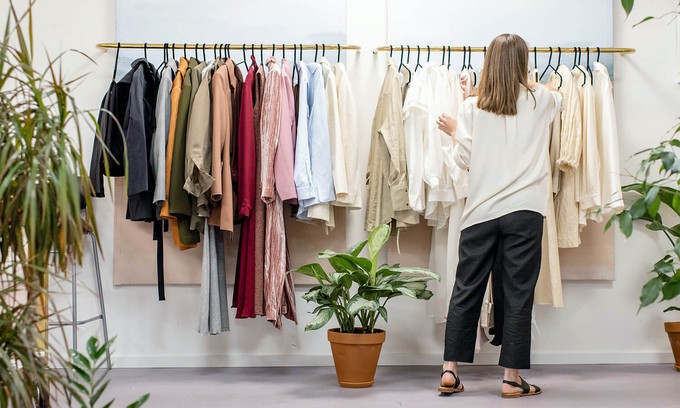 A sustainable capsule wardrobe can help you streamline your getting-ready routine, break free from trends, and minimise fashion expenses in the long run.
What is a capsule wardrobe?
A capsule wardrobe consists of a smaller but carefully curated selection of colour-coordinated, high-quality garments that can be used to create several outfits.
While this concept was found as early as the 1940s, it's Susie Faux—a London-boutique owner—who made it popular in the 70s describing it as:
"A collection of a few essential items of clothing that don't go out of fashion."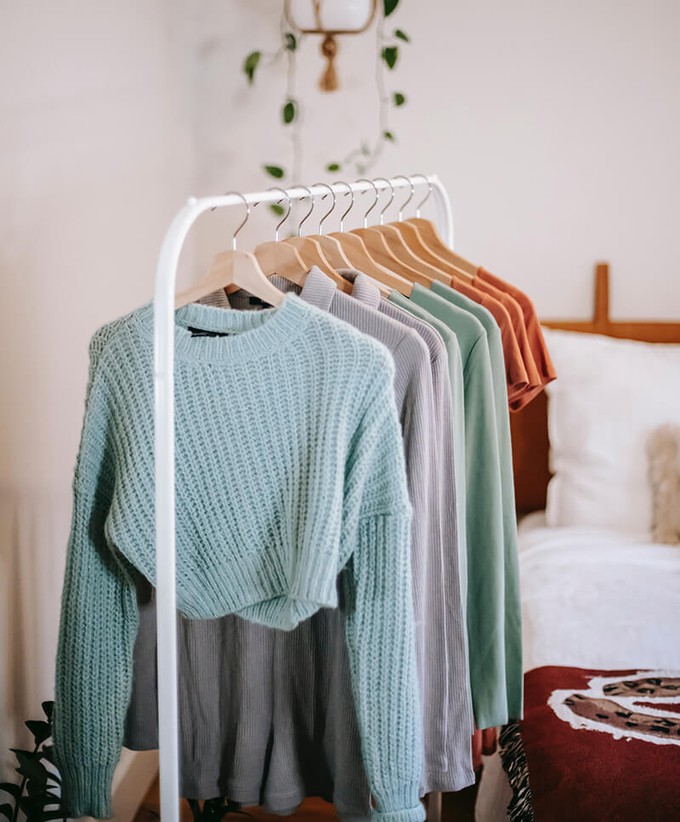 How many clothes should be in a capsule wardrobe?
While 37 seems to be the sweet spot in most guides on how to create a capsule wardrobe, the exact number of clothes depends on your lifestyle and ethos.
After all, when it comes to a sustainable capsule wardrobe, quality should come before quantity!
The right number of wardrobe essentials will also depend on whether you're planning on:
Creating different capsule wardrobes for each season (in that case, a minimalist approach of 10-20 pieces should do)
Only relying on your sustainable capsule wardrobe from now on (you can easily allow yourself a few more)
How to create a sustainable capsule wardrobe in 5 steps [simple capsule wardrobe checklist]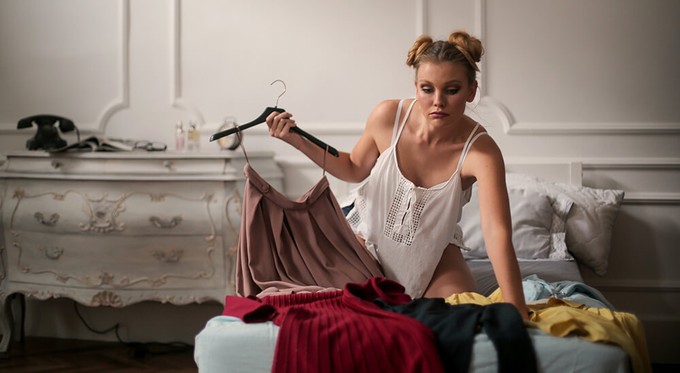 1. Start with a declutter
You can't get a good overview of an overcrowded closet, so make some room on your bed and pull every single item out.
This is also a fantastic opportunity to carry out a sustainable declutter, getting rid of all the fast fashion clothes that don't belong in your new ethical capsule wardrobe.
2. Define your style & habits
Learning how to create a sustainable capsule wardrobe isn't too different from identifying your signature style: rather than lots of standalone statement pieces, look for recognisable themes and patterns.
That's why it's handy to start by defining your style and being realistic with your habits:
Do you draw inspiration from a decade?
Are you obsessed with one colour?
Would you like to be known for wearing a specific type of garments?
What characters, celebrities, or influencers have a style that you admire?
How would you like yours to be described by others?
Where and how do you spend most of your time, and what type of clothes will you need for that? (e.g. more loungewear vs elegant pieces)
3. Create a palette
The most important part about creating a sustainable capsule wardrobe is making it versatile, which is why colour plays such a big role:
Your base colour (for foundation pieces like trousers, shorts, and skirts) should be a neutral hue like black, navy, brown, white, or khaki
You can then choose a couple of accent hues that work divinely with your base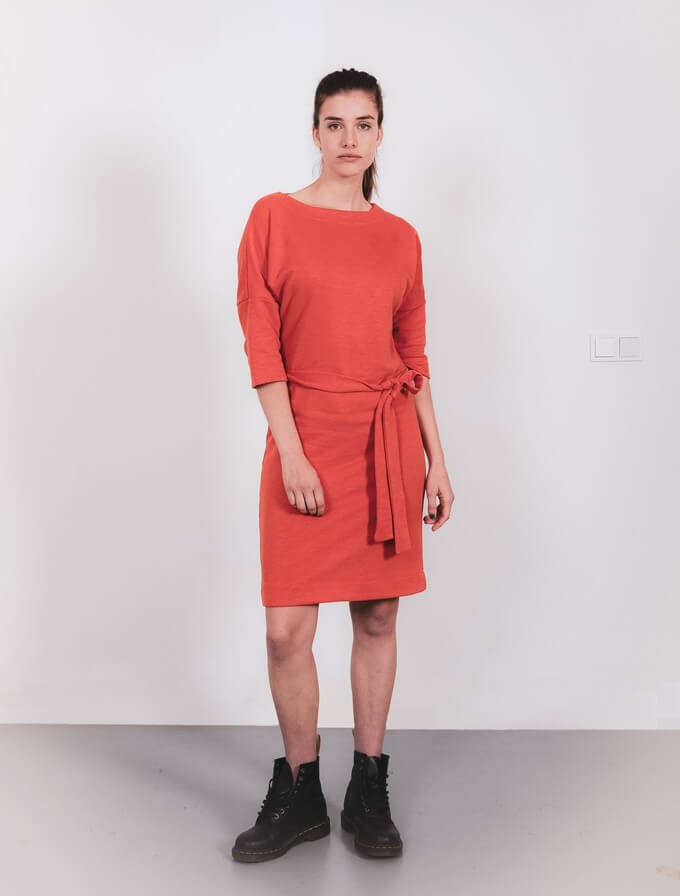 4. Prioritise versatile garments & accessories
Always think of each of your sustainable capsule wardrobe items in relation to the others.
For example, a white t-shirt could work underneath a blazer, spaghetti dress, or playsuit as well as with trousers, shorts, or skirts.
Psst. Layers are one of the easiest tricks to repurpose outfits!
Garments like dungarees and pinafores will result in completely different looks depending on what you wear underneath them.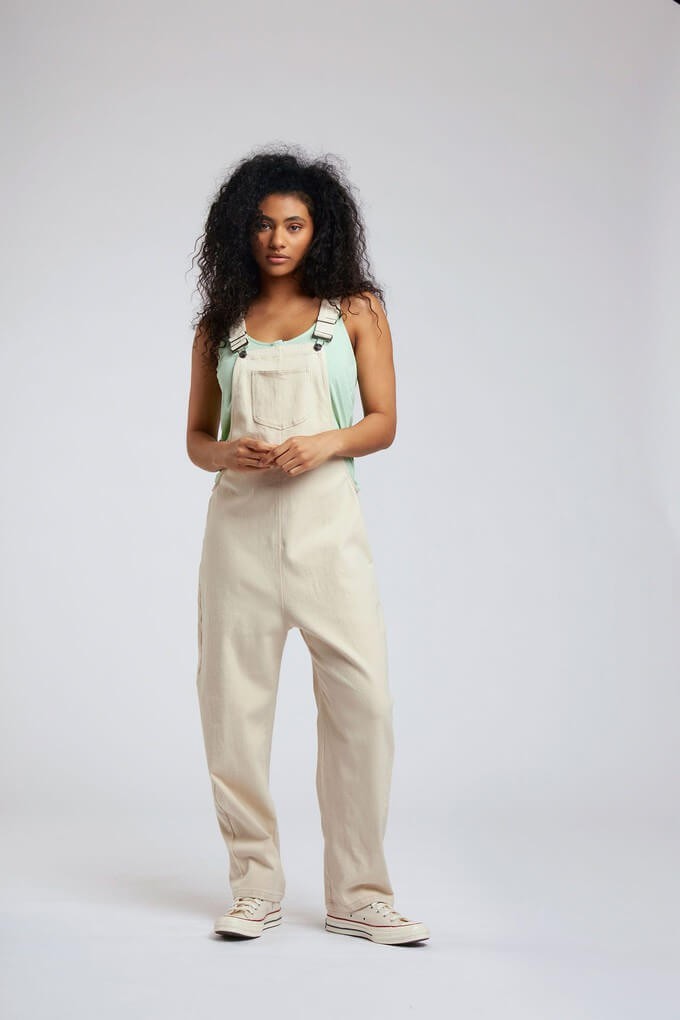 5. Only buy what you need
While it's handy to create a sustainable capsule wardrobe using garments you already own, you might need to add a few timeless pieces, especially if you started out with fast fashion clothes bought on a whim.
Luckily, this doesn't have to be time-consuming!
On Project Cece, you can use our practical filters to browse the collections of over 400 ethical brands.
Learning how to create a sustainable capsule wardrobe is actually fun, don't you think?
---
From luxury brands being a sustainable choice to fairtrade clothes being basic, let's debunk these ethical fashion myths together.
Whether with a palette, repeated pattern or something else entirely, here's how to create a signature style for an immediately recognisable fashion statement.
More isn't always better! Let us show you how to declutter your wardrobe and make it more sustainable with fewer high-quality pieces that really match your style.
Project Cece is a platform that collects ethical clothing from different webshops on one website. Take a look in our shopping section and find the clothing that fits your style, budget and values!