5 Best Ethical Jeans Brands: Blue Denim Is Turning Green
Very few things are certain in life but the fact that denim will never go out of style is one of them!
Even if, like us, you've decided to break free from trends, the best ethical jeans are a versatile must-have in any sustainable wardrobe since you can repurpose them to create several outfits.
However, the reason why we've specifically said 'ethical jeans' is that traditional denim can be quite bad for the environment.
Like… a '7,000 litres of water to make a single pair of jeans and plenty of toxic dyes that have been making garment workers sick' kind of bad.
Luckily, these ethical jeans brands have adopted a more sustainable approach to give us some head-turning pairs of denim trousers that are nicer to both the planet and the workers who make them.
1. Mud Jeans - The most sustainable jeans brand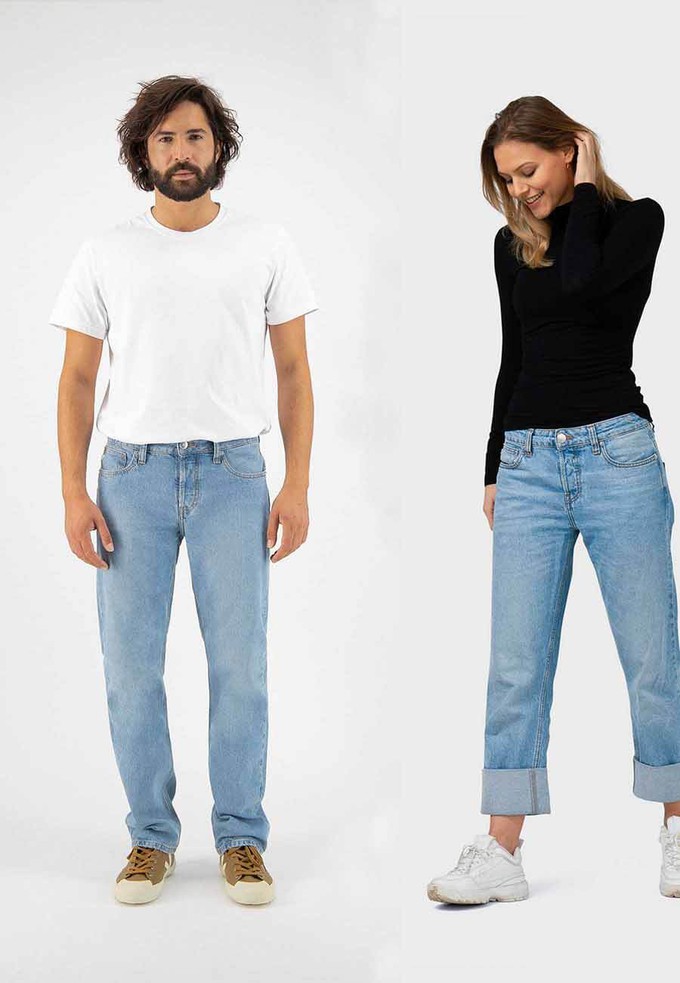 This resourceful ethical jeans brand has found several solutions to the sustainability problem of one of our favourite fabrics.
First of all, their jeans consist of GOTS certified organic cotton combined with 23 to 40% recycled cotton.
Then, they rely on a closed water loop which allows them to recycle it, saving an average of 6,419 litres of water per pair of jeans.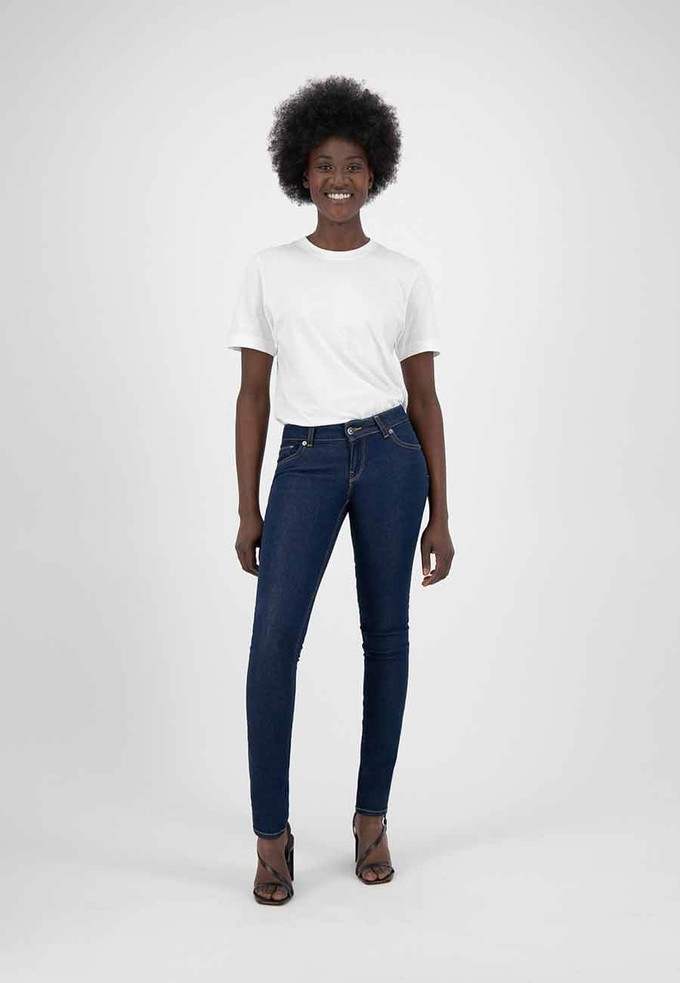 Plus, their vegan jeans are PETA approved, and this company works hard to minimise their CO2 emissions.
Mud Jeans offers a wide range of womenswear, menswear, and unisex jeans, so you're bound to find the right one for your signature style.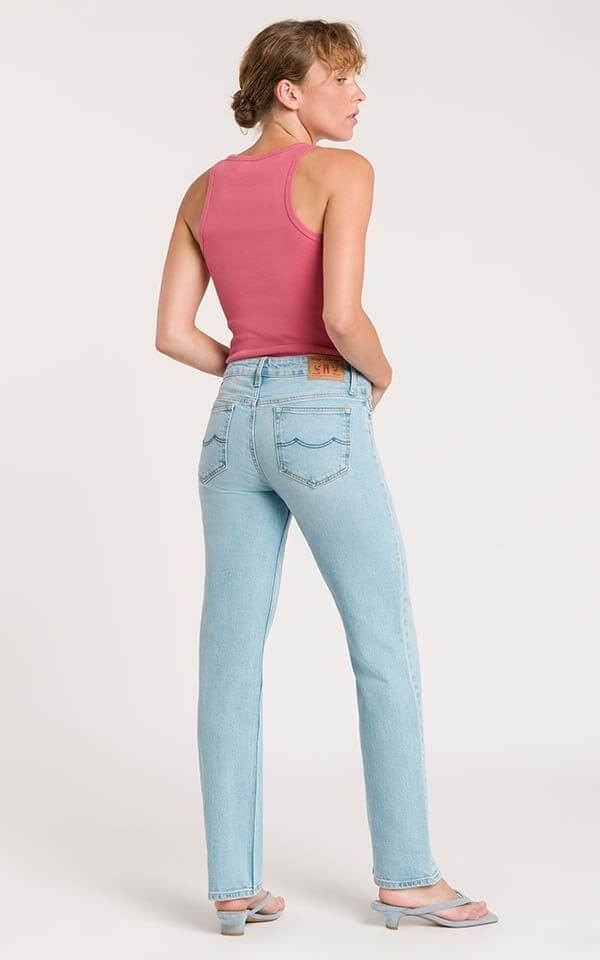 From GOTS certified organic cotton to other sustainable fabrics like Tencel and the fact that they re-use their materials, Kings of Indigo puts a lot of effort into making sustainable jeans.
And don't you think that their PETA-approved vegan jeans are also incredibly stylish?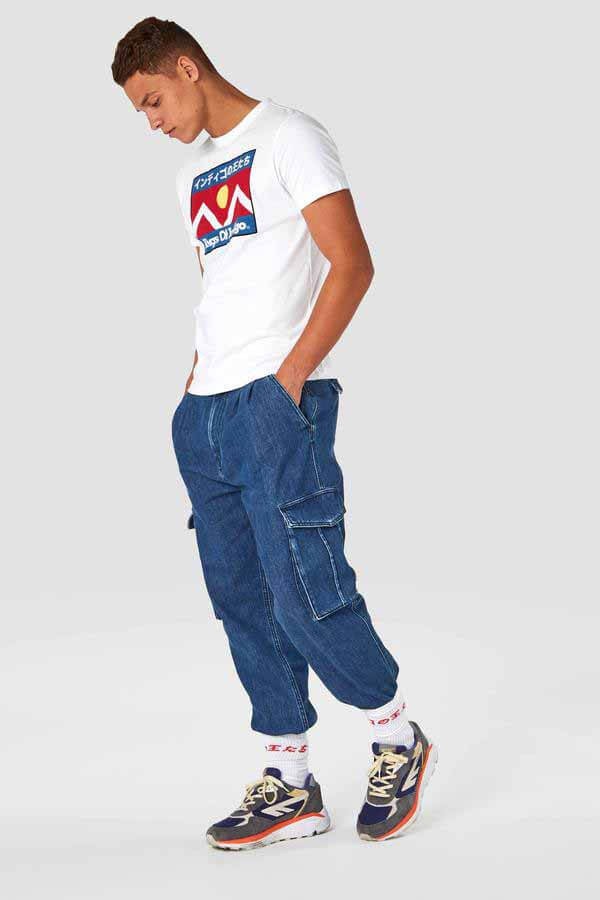 In fact, this American brand draws inspiration from Japanese design, so the result is certainly unique.
3. Klow - Ethical jeans for a good cause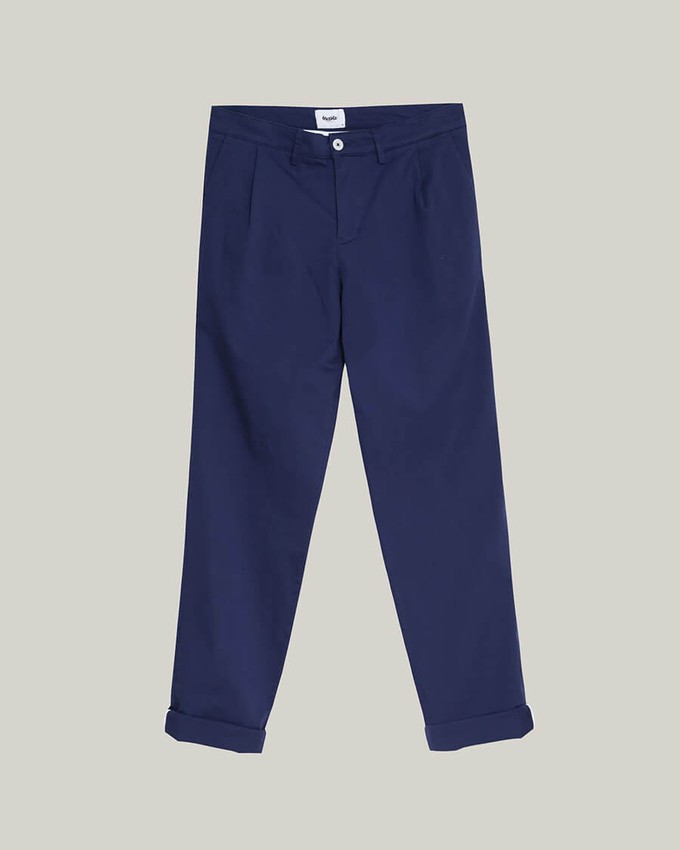 Rather than a jeans brand, Klow is a store that only sells sustainable clothing from several suppliers, but they always conduct extensive checks to ensure that everything is produced ethically.
Their jeans are no exception!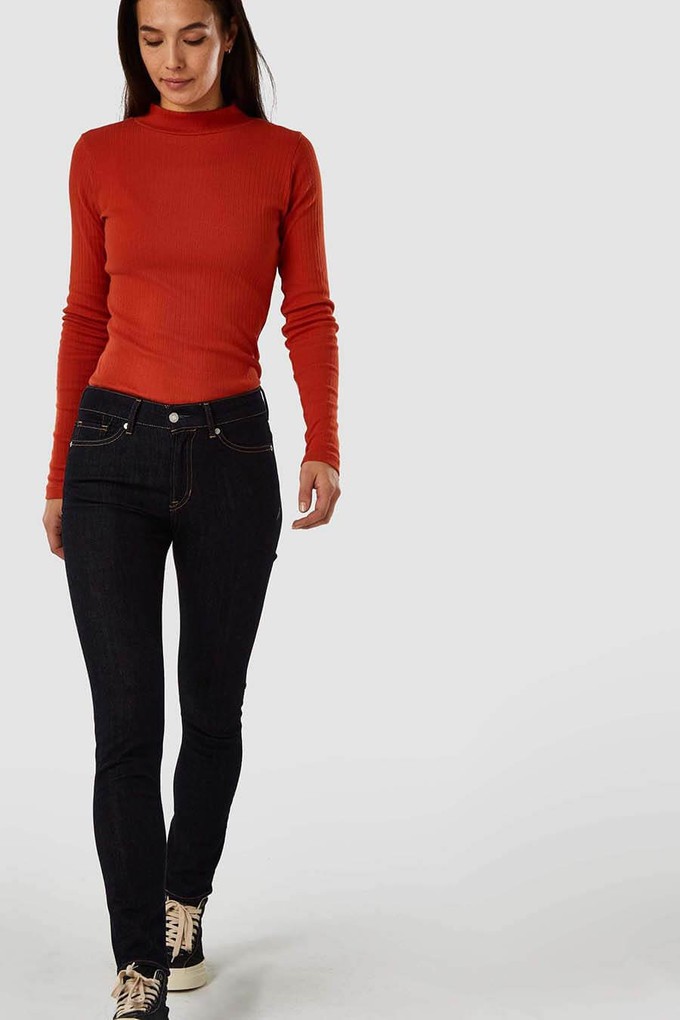 Even better, Klow donates 1% of their turnover to a charity that provides free school meals in poorer countries.
4. Studio JUX - Versatile & sustainable jeans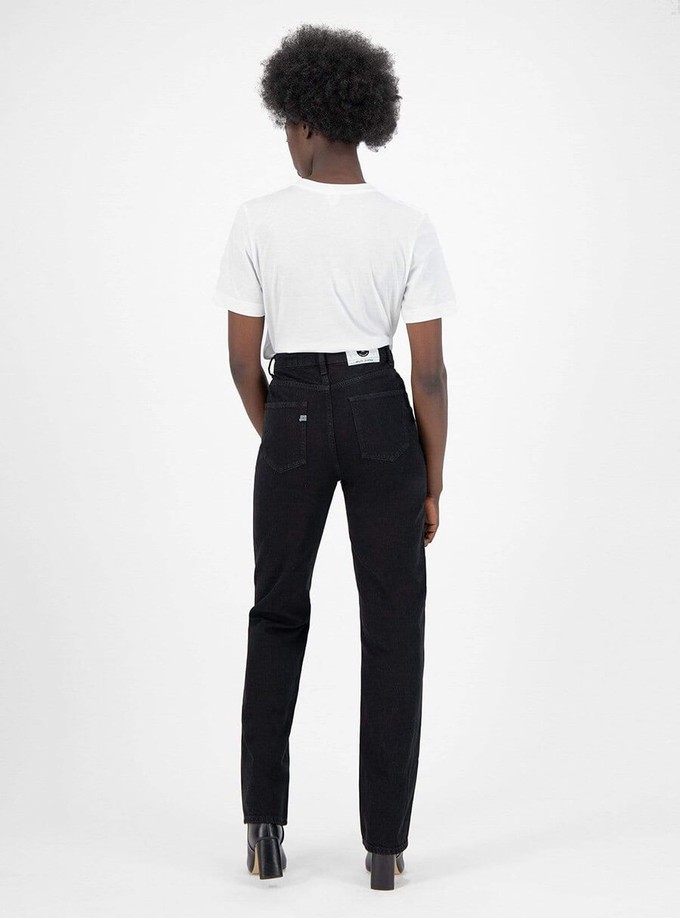 This company has also found several ways of making their jeans more sustainable.
From organic cotton to recycled materials, their ethical jeans have a much lower environmental footprint than your average fast fashion pair.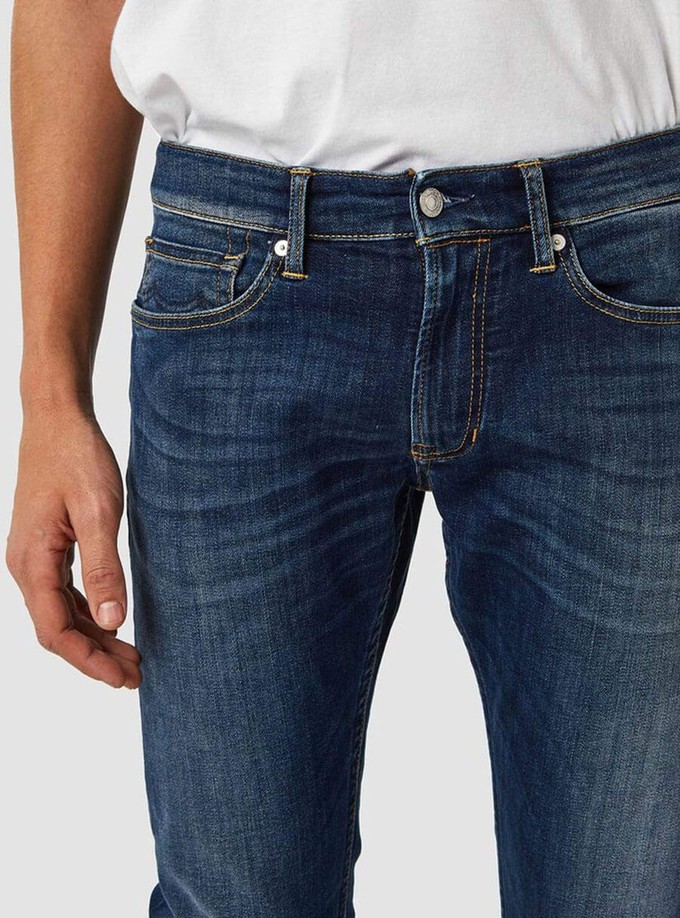 Oh, and we're big fans of how their beautiful range includes both versatile staples and unique pieces that can help you make a bold statement.
5. Baukjen - ethical womens jeans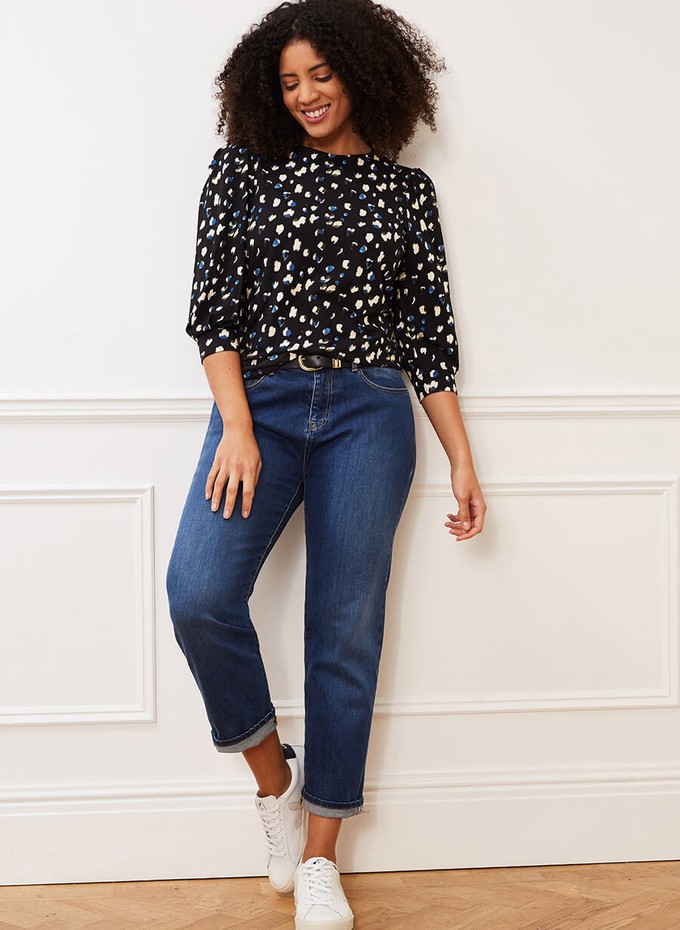 Baukjen is a company that clearly has both the environment and its garment workers at heart: it relies on sustainable and natural materials, supports several charities, plants a tree with every order, and only works with factories meeting the highest ethical standards.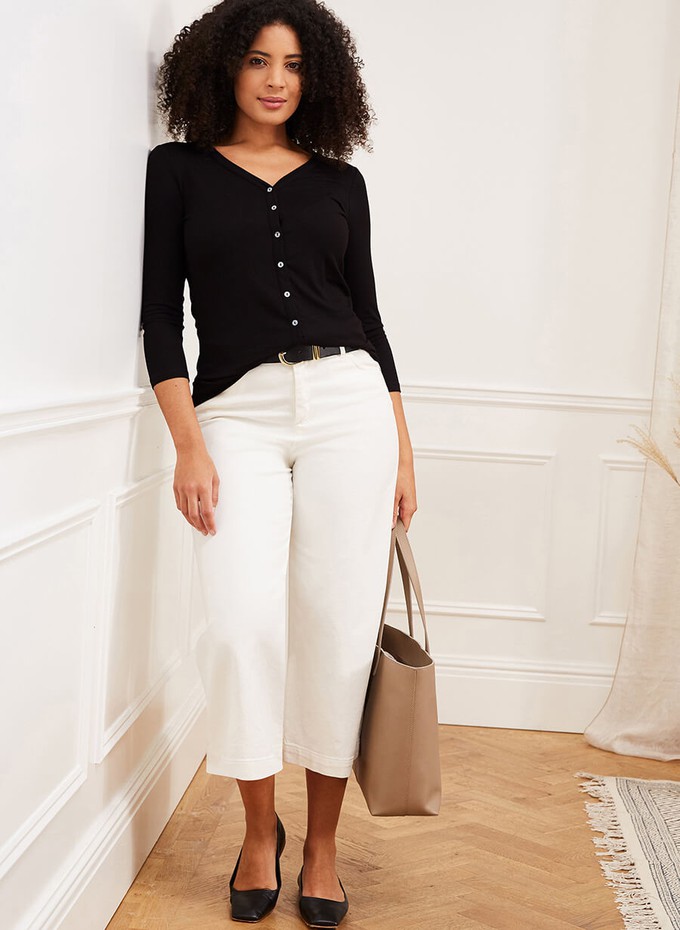 We especially love the fact that their range branches into ethical jeans in different colours without failing to give us some timeless blue denim classics.
These are just some of the best ethical jeans brands featured on Project Cece, but you can find even more sustainable denim products in the womens and mens sections of our website.
Because we've gathered the collection of over 400 fair trade brands in one place, you can simply use our filters to find the right sustainable jeans for your style and ethos.
Blue denim has never greener!
Project Cece is a platform that collects ethical clothing from different webshops on one website. Take a look in our shopping section and find the clothing that fits your style, budget and values!
---
From vegan trainers to models made with recycled materials, here are the best ethical running shoes to take the right step towards a more sustainable lifestyle.
Tired of synthetic garments with a terrible environmental impact? Us too! Check out the best sustainable sportswear for some biodegradable and recycled alternatives.
Project Cece is a platform that collects ethical clothing from different webshops on one website. Take a look in our shopping section and find the clothing that fits your style, budget and values!