How to Wear Linen in Winter: Make the Most of Your Clothes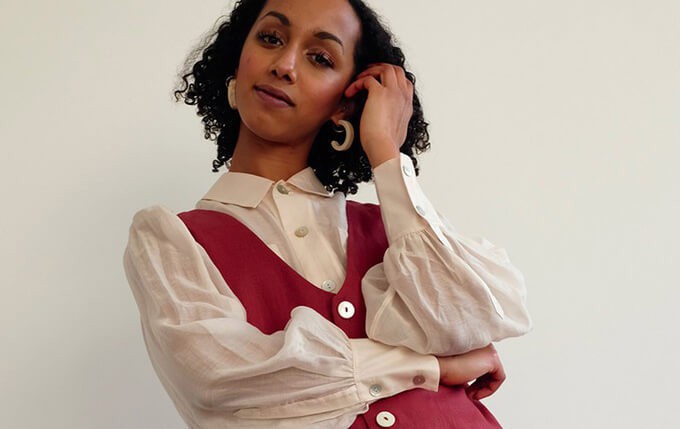 Do you know how to wear linen in winter?
You might be used to showcasing your breathable linen clothes in summer, but if you place them in the back of your wardrobe once the temperatures get lower… you're missing out!
Does linen keep you warm in winter?
Yes, linen keeps you warm in winter because, as well as having breathable and cooling properties, it's a temperature-regulating fabric.
This means that it helps you stay cool in summer and warm in winter.
However, it's still wise to combine it with other materials to create the right outfit for the colder season.
How to wear linen in winter: 7 warm & stylish ideas
The most effective way to wear linen in winter is to create layers, especially if you're starting with linen clothes that you're used to wearing in summer.
1. Add a long-sleeved top & warm tights underneath a linen dress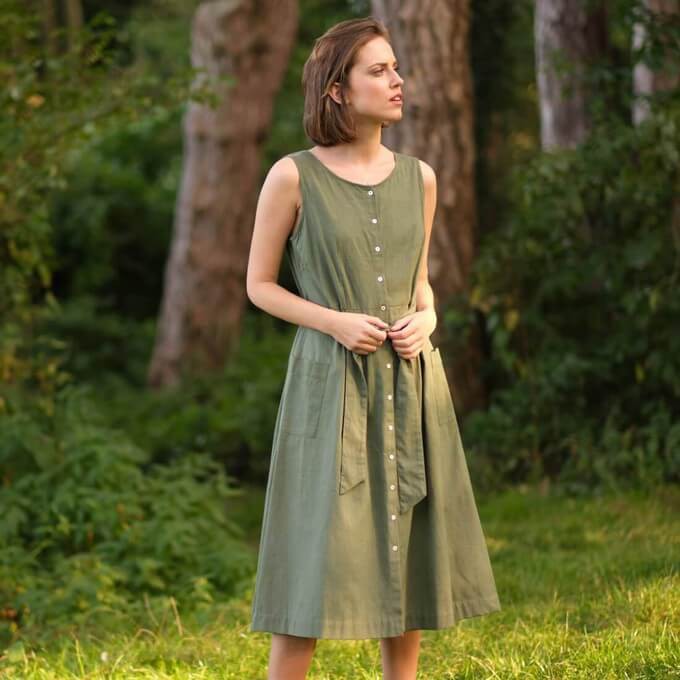 So, how do you wear a linen dress in the winter?
Simple: whether or not it's got sleeves, you can create a cosy outfit by pairing up your linen summer dress with a long top or blouse.
Just be sure to stick to a monochrome option if your dress has a pattern or vice versa.
To make your legs winter-proof, add some thick woollen tights and consider wearing tall boots.
2. Wear linen trousers with legging or tights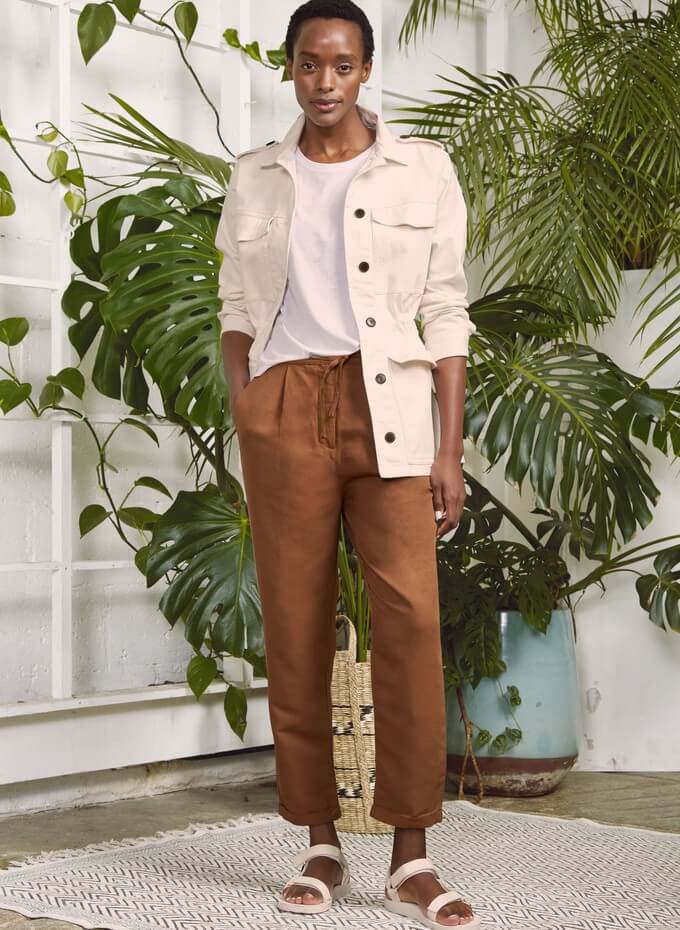 Breathable and comfortable, linen trousers are ideal to run into summer, but this simple trick will make them a winter delight, too.
As long as you add another layer underneath, you're good to go.
Boots will also help if your linen trousers don't reach the bottom of your ankles and you'd rather hide that magical secret layer.
3. Add layers underneath your linen shirt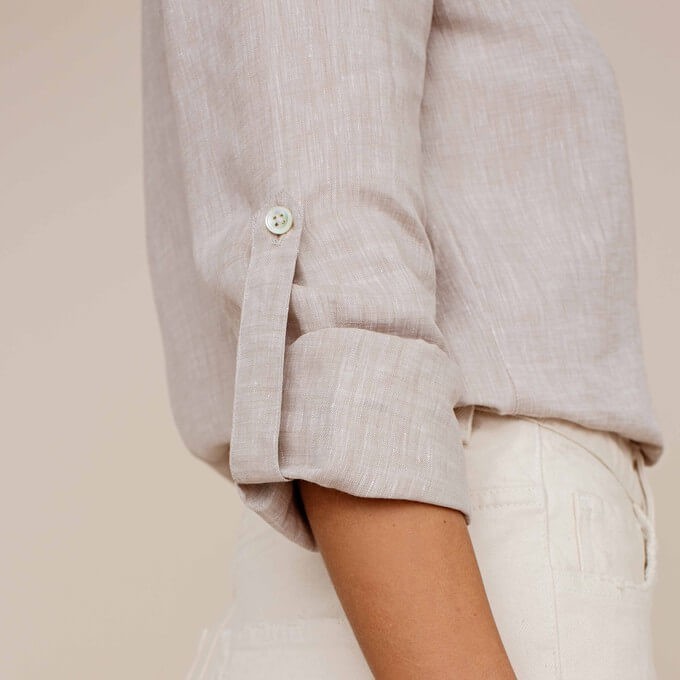 Once again, a long-sleeved top (and an additional hidden layer underneath if it's a particularly cold day) is a versatile trick on how to wear linen in winter that works with shirts and blouses, too.
Either keep your shirt sleeves down to hide the lower layer, or roll them up to make a statement by showcasing the ones below.
4. Keep warm with a top and tights when wearing a linen jumpsuit in winter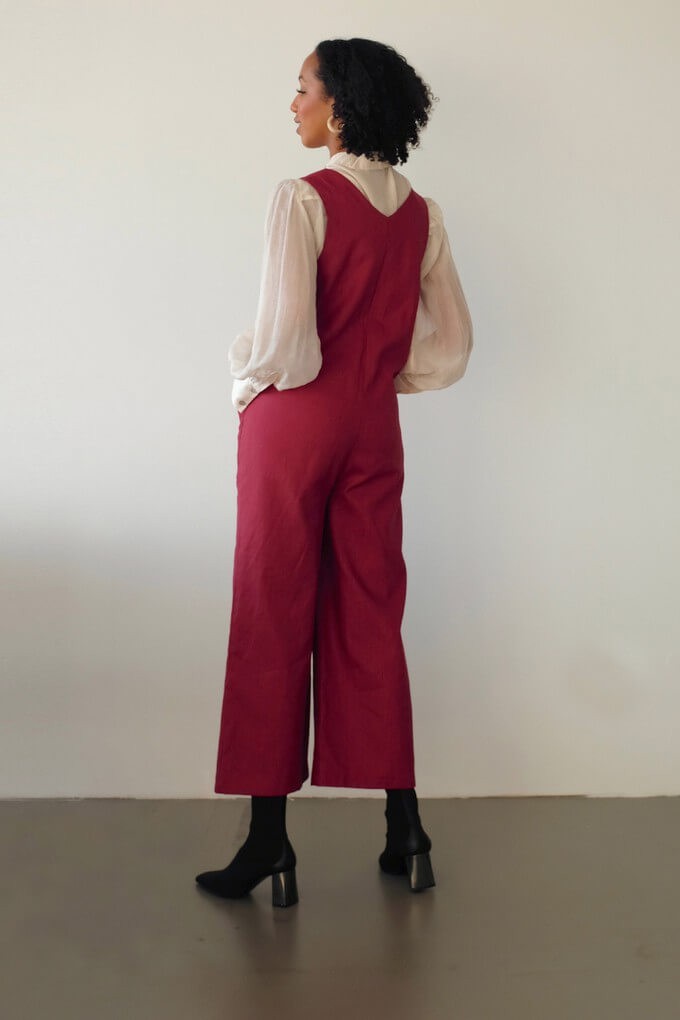 Wear your summery linen jumpsuit in winter using the same layering trick.
As well as a warm top, don't forget to add some leggings or tights underneath, too.
5. Wear linen in winter with cardigans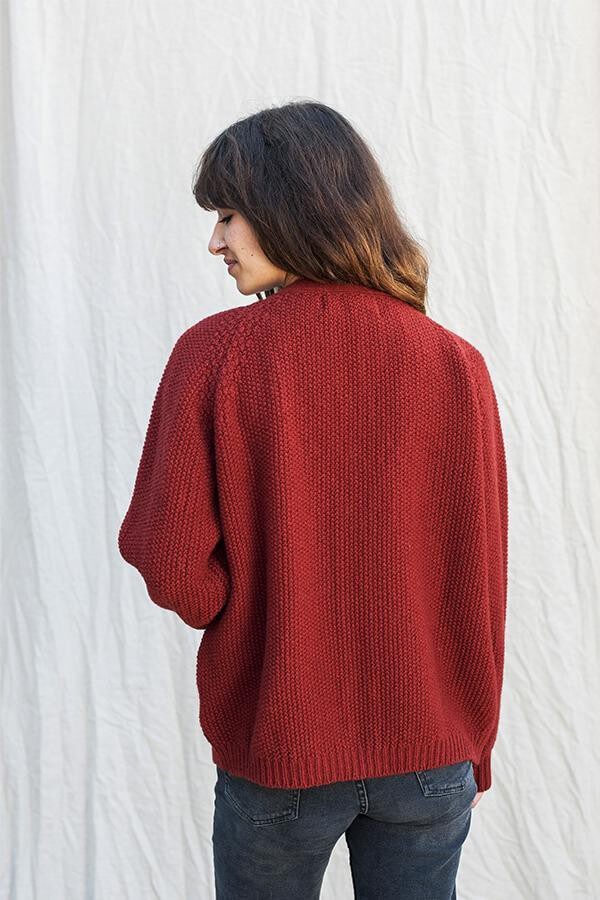 So far we've looked at how to wear linen in winter by adding layers underneath these garments.
However, the opposite works, too!
For even more creative outfits or to repurpose the same garments in different styles, try wearing a versatile open cardigan on top of them.
Woollen models are especially impeccable during the coldest months.
6. Accessorise your winter linen outfits wisely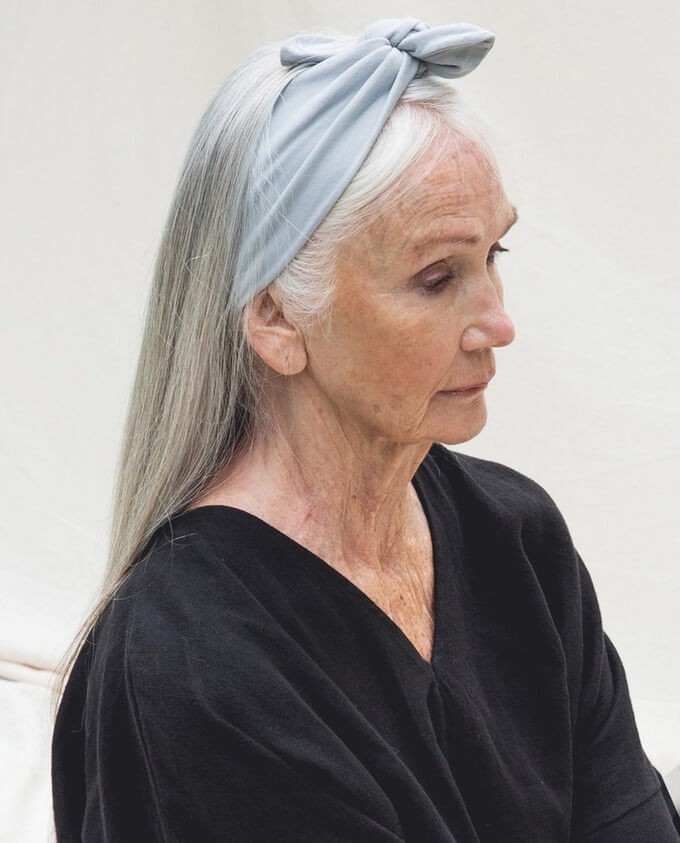 As always, details are what makes the difference: not only because they'll allow you to remix the same clothes in a variety of outfits, but, in this case, they'll also help you keep even warmer.
From high boots to socks and scarves or hats, spice up your winter linen outfits with the right accessories.
7. Maintain a consistent palette
Regardless of how many layers you add and which linen garments you choose, keep your outfit cohesive by using colours that form a harmonious palette.
A popular trick is to stick to several tones of the same colour, but you can also pair up different hues that go well together.
Now that you know how to wear linen in winter, find the right sustainable garments, layers, and accessories on Project Cece.
Start actually making the most of your linen clothes, no matter the season!
---
Maintain your signature ethical style when the temperatures get lower. Here are 9 layered outfit ideas to repurpose your garments creatively & keep warm.
Durable, breathable, versatile… but is linen sustainable, too? Discover all about linen fabric and how to find the best linen clothing for your style.
Don't worry: caring for linen isn't as hard as you think. There are, however, a couple of tips that you should definitely keep in mind when washing linen clothes.
Project Cece is a platform that collects ethical clothing from different webshops on one website. Take a look in our shopping section and find the clothing that fits your style, budget and values!