How to Fix Clothes that Are Damaged Instead of Binning Them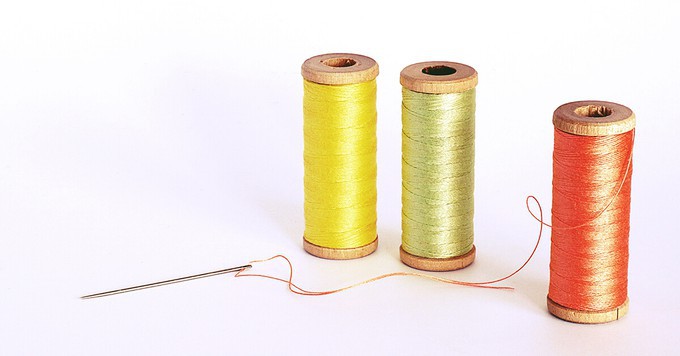 Fast fashion encourages us to see our garments as disposable, but learning how to fix clothes is yet another trick to break free from that unsustainable vicious cycle.
And don't worry: you don't even need a sewing machine for any of these hacks!
Simple DIY tricks on how to fix damaged clothes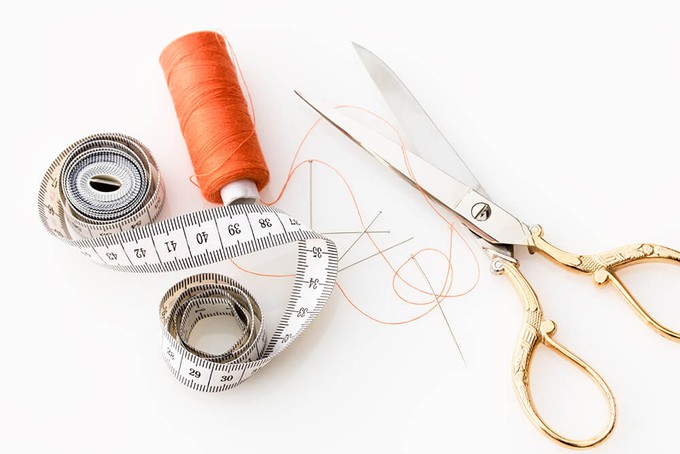 How to repair a tear in fabric
There are different methods that you can use to repair a tear in fabric depending on its size.
For particularly small holes (less than 5 mm), you only need some Vlieseline fusing paper and your iron. Here's how to repair a tear in fabric without sewing:
If the tear is wider or longer, then you definitely need some thread and needle.
While it might sound offputting if you've never done it before, trust us: once you learn how to fix clothes by darning them, you'll start wondering why you've never given it a go before!
Another trick that works wonders especially for casualwear consists of using an iron-on patch. That way, you'll cover the whole and inject some personality into your outfit, making it one of a kind.
If, on the contrary, your problem is a snug in your favourite jumper or knitwear, we've got you:
How to fix moth holes
Given their small size, you can fix moth holes using the techniques that we've taught you for other types of fabric tears: fusing paper or thread and needle.
How to fix stained clothes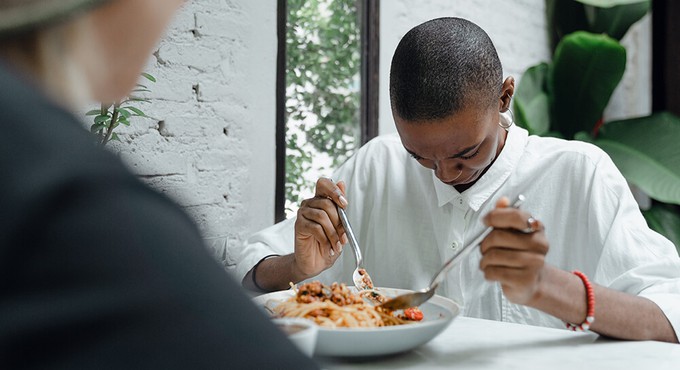 Dropped some coffee on your dress?
There are different DIY hacks on how to fix stained clothes, but remember: in any scenario, it's always better to deal with them when the stain is still fresh, bloting up any excess liquid with a dry cloth.
Simply use some stain remover
Alternatively, presoak the stained area for 15 minutes in a 1L solution of warm water, ½ teaspoon of washing up liquid, and 1 tablespoon of white vinegar. Rinse it with warm water, and finish it up with a sponge and some rubbing alcohol
For armpit stains, a solution of water and lemon juice tends to work in most cases, or you can use a paste of water and baking soda for tougher stains
Shaving cream is the worst enemy of foundation stains, whereas hairspray can help you get rid of lipstick marks
After trying any of these hacks on how to fix clothes with stains, chuck your garment in the wash as usual.
How to fix bleach stains
Ok, bad news: these evil stains are permanent. The silver lining? You can fix bleach stains by restoring the colour of the actual fabric since alcohol can loosen its excess dye.
To do that, grab a cotton wool ball, add some rubbing alcohol, and rub the stained area gently. Then, rub it from the outside of your bleach stain towards its centre to help spread the colour.
How to fix a broken zipper
We've all been there: you pull it up as usual... and the part underneath stays open. So, how do you fix a broken zipper on your jeans or other garment types?
Here's what to do:
Learning how to fix clothes is key, but so is prevention
Let's face it: accidents happen, so it's always useful to know how to fix clothes.
However, learning how to take care of them instead of seeing them as disposable can really help prolong your garments' life, too.
Let us make your journey towards sustainable fashion easier! Start receiving more useful tips straight to your inbox.
---
Don't worry: caring for linen isn't as hard as you think. There are, however, a couple of tips that you should definitely keep in mind when washing linen clothes.
Tired of faded or damaged garments? Learning how to take care of your clothes can really make the difference for your wardrobe and wallet as well as the planet. Here's how!
Nothing as nice as a good basic t-shirt. They can be combined endlessly, you can buy them in just about every imaginable colour and you also have a choice of materials. Yet T-shirts often have a huge damper. A specific and recognizable problem with a mysterious cause. T-shirts get mini holes quite quickly. How is that possible? And more important; how do you get rid of them again?!
Project Cece is a platform that collects ethical clothing from different webshops on one website. Take a look in our shopping section and find the clothing that fits your style, budget and values!