How to Sell Used Clothes Online Sustainably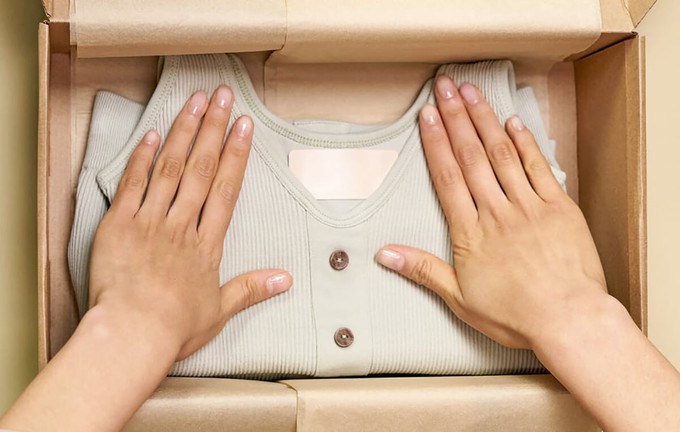 Why even consider binning them when you can easily learn how to sell used clothes online?
This more ethical alternative will reduce waste, allow someone else to fall in love with garments you've grown tired of, and… bring you some extra cash, of course!
Find the best platforms to sell used clothes online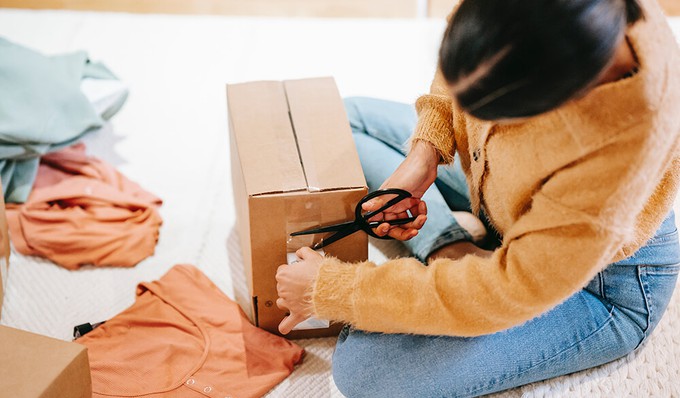 And by 'the best' we mean the right one for you personally, as each of these platforms to sell used clothes online comes with its pros and cons.
Here's what we recommend and what charges you can expect (at the time of writing this article).
Depop is one of the most popular platforms to buy and sell used clothes online. While you can use it for any kind of style, vintage and quirky pieces tend to sell best.
It lets you categorise garments by type and brand too, and you can even use it to arrange swaps with other sellers.
Charge: 10% plus PayPal fees
If Depop is excellent for consumers, Vinted might be an even better option from a selling point of view since… you won't be charged any fees! It's the buyer who will pay one.
Because it has its own payment system, you won't even need a PayPal account.
This platform also offers lots of categories. However, we've noticed that it's mainly used for fast fashion or upmarket high street brands such as Zara, H&M, or Tommy Hilfiger.
If you're planning on decluttering your wardrobe to make it more sustainable, use this platform to get rid of all those fast fashion clothes that no longer match your ethos.
Charge: none
We all know this e-commerce giant, but have you ever checked its fashion section?
While the platform isn't entirely built around it, it still lets users shop by category, brand, popular items, deals, and more.
Charge: 12.8% plus 35p listing fee for items above your free £1,000 monthly allowance
This platform might not make it easy to browse items by category, but it does facilitate local sales.
So, if you want to avoid posting fees and additional CO2 emissions, Facebook Marketplace is a great way of selling used clothes online sustainably, and you can be paid in cash.
While it was traditionally free to use, it's only just started to charge users a small commission if postage and online payments are involved.
Charge: none for cash payments and local collection, 2% for everything else
This isn't just a platform to sell your used closed online as it ranges from pets to furniture and even properties.
As such, it's not the most fun from an interface point of view, and it has fewer categories to choose from. On the plus side, no charges.
We mainly recommend it if you were also planning on selling other types of items together with your clothes.
Charges: zero
Learn the best practices to sell used clothes online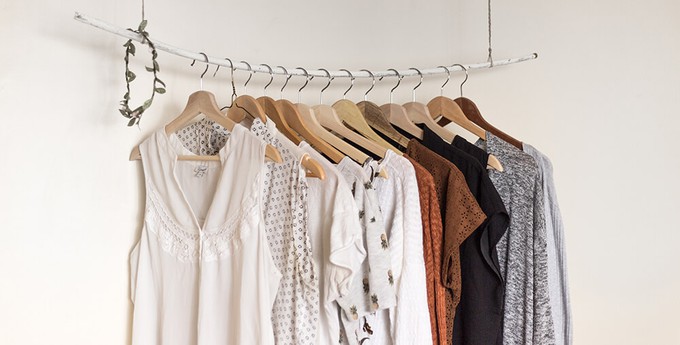 To earn more and sell your used clothes online more quickly:
Take the best pictures: make the most of natural light, display your garments nicely, and make sure that they contrast against their background
Consider creating a cohesive profile: for example, you could take all the pictures against the exact same background
Write an honest description (especially if small stains or faults are involved), and remember that you're selling more than 'just a garment': make it about an entire aesthetic or lifestyle!
Sell seasonally
While learning how to sell used clothes online is handy if you're trying to declutter, be sure to only buy sustainable garments that you can see yourself wearing many times from now on.
Good luck with your sales!
---
Ready to take the first step towards a more sustainable wardrobe? Here are some practical tips to ditch fast fashion and discover ethical alternatives.
Whether with a palette, repeated pattern or something else entirely, here's how to create a signature style for an immediately recognisable fashion statement.
More isn't always better! Let us show you how to declutter your wardrobe and make it more sustainable with fewer high-quality pieces that really match your style.
Project Cece is a platform that collects ethical clothing from different webshops on one website. Take a look in our shopping section and find the clothing that fits your style, budget and values!