Econyl Fabric: Is Swimwear Made from Fishing Nets Green?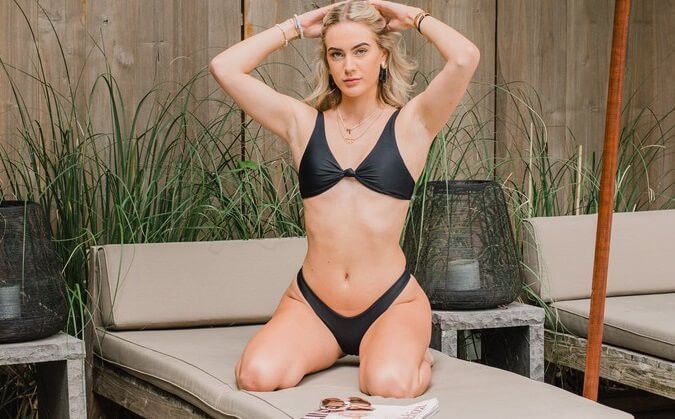 Have you ever heard the saying 'one man's trash is another man's treasure'? Well, that's Econyl fabric in a nutshell.
And yes, we mean that literally.
What is Econyl material?
Econyl material is a new textile fibre obtained from both pre- and post-consumer plastic waste, from carpet fluff to discarded fishing nets.
Recycled or regenerated nylon fabric, in other words.
It was invented by Italian plastics company Aquafil in 2011, and here's a little overview of how this process works:
Is Econyl 100% recycled?
Yes. Econyl is 100% recycled and can be infinitely recycled, too.
Econyl fabric and sustainability
The only thing differentiating Econyl fabric from virgin nylon is the way they're produced.
Chemically, though? They're exactly the same, which means that Econyl is just as tough, durable, and stretchy once it's woven.
This obviously makes it ideal for sportswear and swimwear, just like normal nylon.
But is recycled fishing nets fabric as sustainable as it sounds for your next summer holiday?
Let's sea (pun intended).
The environmental benefits of Econyl fabric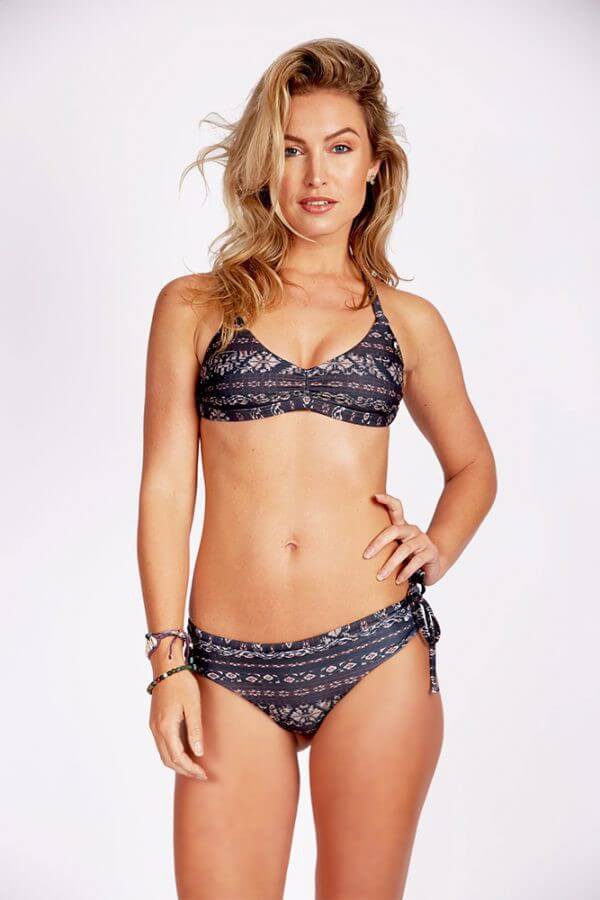 Nylon's new twin has a few aces up its recycled sleeve:
The cons of Econyl fabric
When looking at virgin nylon vs Econyl fabric, the former hasn't got a single environmental advantage over its recycled alternative.
So, the only cons of Econyl swimwear fabric are... the same as those of traditional nylon:
It's not biodegradable
It releases microplastics when washed, which also end up in the sea
So, is Econyl really sustainable?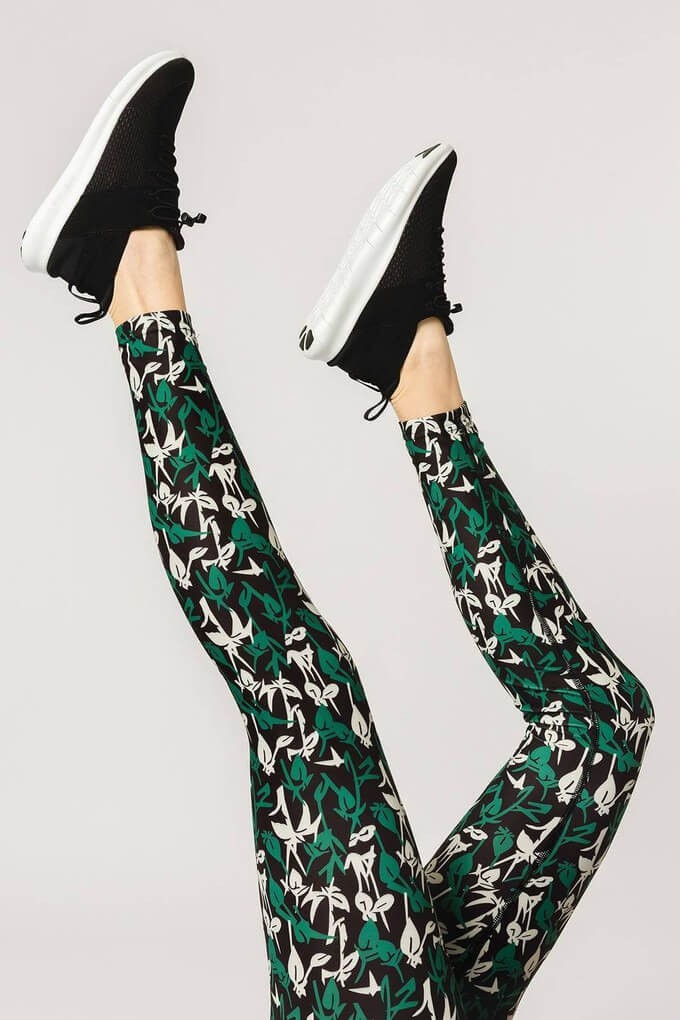 While it still poses a couple of challenges, Econyl is definitely more sustainable than virgin nylon: it helps reduce plastic waste, doesn't involve new fossil fuels, and has a less polluting production process.
Would you like to wear your new Econyl swimwear and sportswear in an even more eco-friendly fashion?
Don't think of your garments as disposable: only purchase Econyl items that you can see yourself wearing for many more summers. That way, you'll prolong their lifecycle even further, helping reduce waste
Wash your synthetic clothes less often to minimise the shedding of microplastics, and consider investing in a laundry ball that catches them
Find the right swimwear and activewear made with Econyl fabric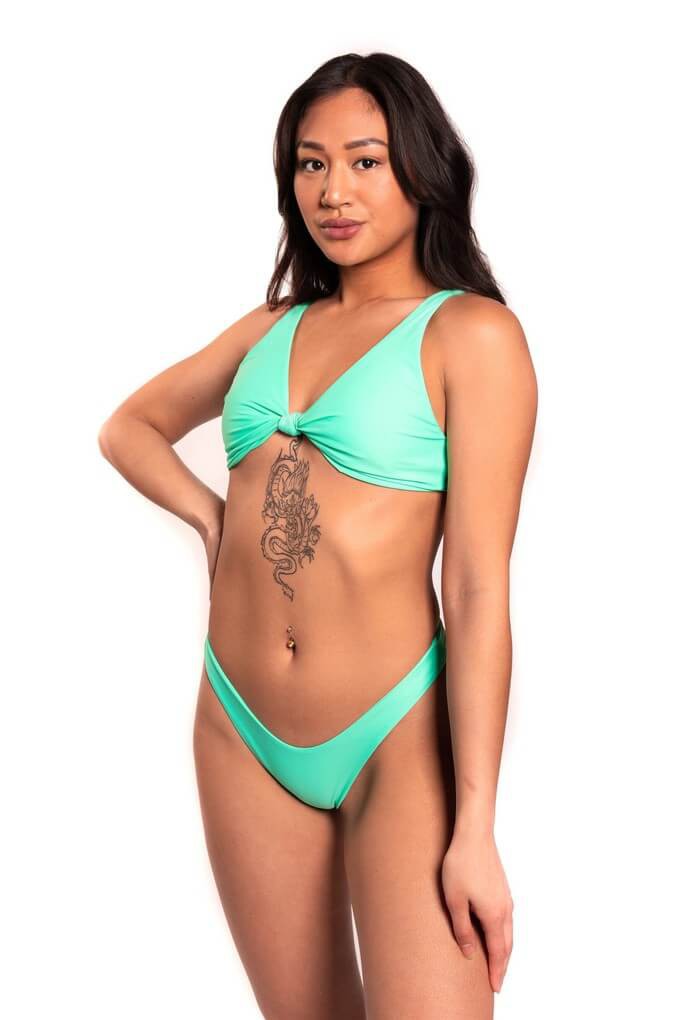 Luckily, more and more brands are now using Econyl recycled nylon for their collections.
Some excellent places to start are:
But that's not all, of course!
At Project Cece, we've brought hundreds of fairtrade brands in one place to help you find the right ethical garments for you quickly and easily. So, just use our filters to discover more Econyl items.
While it might not be perfect, Econyl fabric is definitely a big step (or swim) forward for sustainable fashion!
---
What's the difference between recycled fabrics & upcycled clothes? Most importantly, are they as sustainable as they sound? Let's find out!
Traditional synthetic swimwear has a bad environmental footprint. Luckily, these sustainable swimwear brands have found biodegradable or waste-reducing alternatives!
Tired of synthetic garments with a terrible environmental impact? Us too! Check out the best sustainable sportswear for some biodegradable and recycled alternatives.
Project Cece is a platform that collects ethical clothing from different webshops on one website. Take a look in our shopping section and find the clothing that fits your style, budget and values!