7 Sustainable Summer Outfits: Breezy Ideas to Keep Cool

We know that fast fashion has already been bombarding you with the latest throwaway pieces.
Instead, we want to show you just how easy (and fun!) it is to create sustainable summer outfits, whether that's by using the garments you already own or purchasing versatile items that you can remix.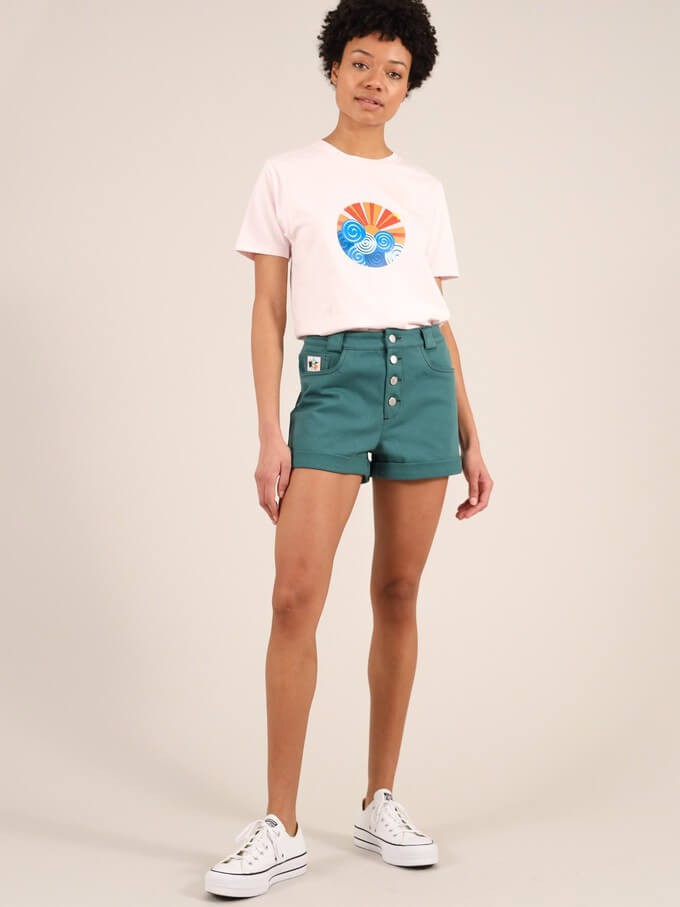 A neutral or monochrome t-shirt can be the base for a variety of sustainable summer outfits, and you'll get to wear it throughout the colder months too whenever you rely on layers.
At the same time, it wouldn't hurt to have at least one more creative t-shirt. Depending on your personal preference, this could involve a pattern, large print, or a more minimalistic one, perhaps with a slogan that makes a statement.
Pair up your organic cotton t-shirt with some ethically made shorts, especially versatile denim designs.
Once again, breathable organic cotton is an excellent choice.
When it comes to skirts, other eco-friendly materials are bamboo, linen, recycled options, and modal fabrics like Tencel.
Try and combine a monochrome top with a patterned skirt (or vice versa) to avoid a clashing effect.
Timeless and stylish, this is one of the quickest sustainable summer outfits to put together since… you only need a single garment!
But you can obviously make it your own by adding accessories like a straw hat, necklace, bracelets or ankle bracelets, and the right summer shoes.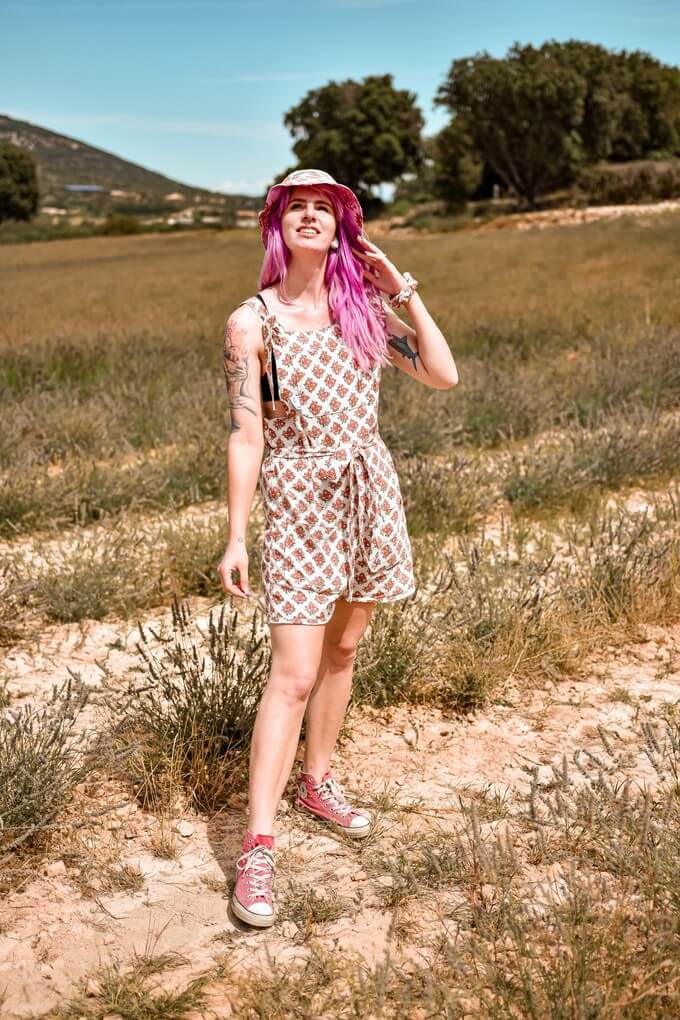 Similar to playsuits but giving you more opportunities to repurpose them, short dungarees can be worn with monochrome tees, designs with a print or pattern, tank or spaghetti tops, or even a bandeau during the hottest summer afternoons.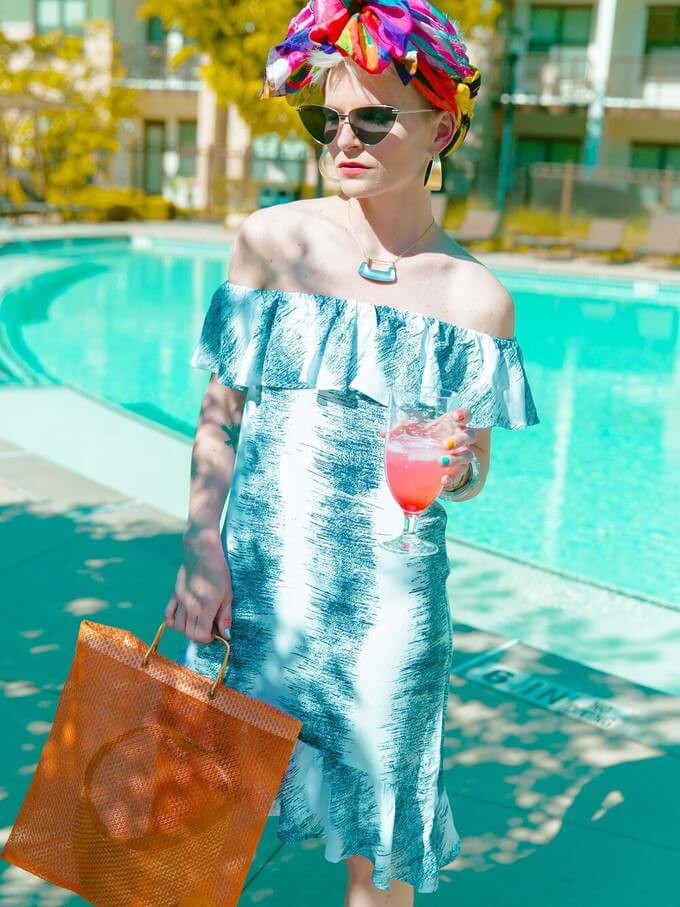 Breathable and iconic, linen is a fantastic material for your sustainable summer outfits.
You can find it for t-shirts, tops, skirts, and the most attention-grabbing dresses.
Depending on the model, you could even wear your linen dress with a neutral t-shirt underneath to create different looks.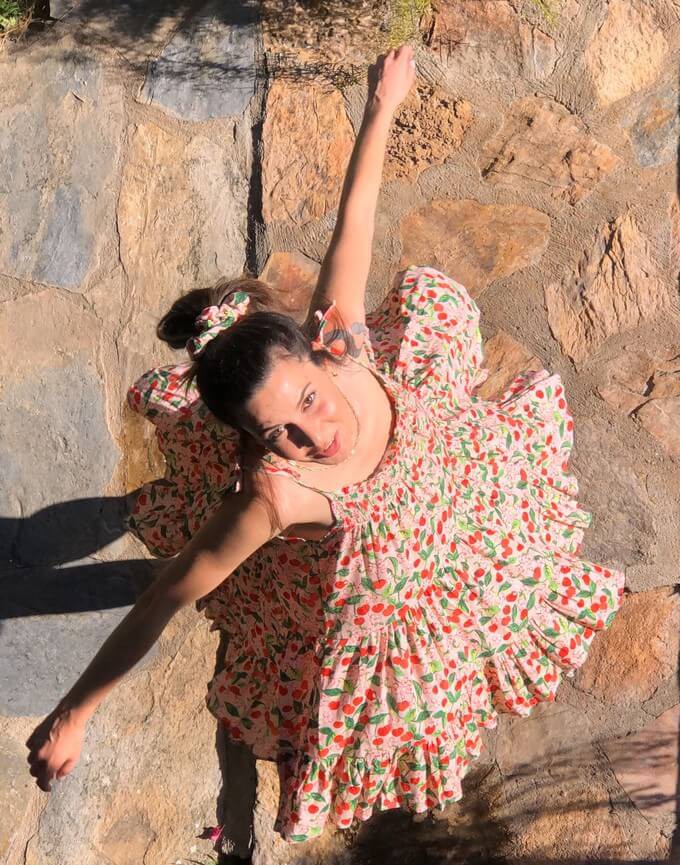 A shorter and cheerful dress is a must-have for your ethical summer clothing, and you'll get to add accessories like a shoulder bag, belt, hats, and jewellery.
Plus, you can easily pair it up with a denim jacket when the temperatures drop in the evening.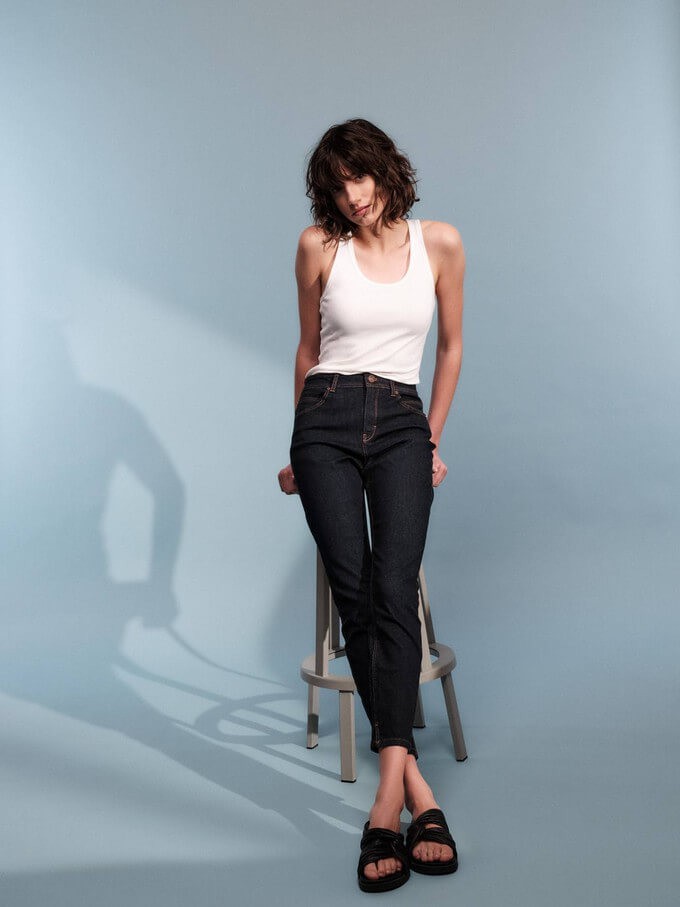 As much as we'd love to make the most of the sunshine until September comes, some summer days and evenings can get a little chilly.
In that case, swap your shorts for some versatile denim jeans, pairing them up with tank tops, t-shirts, or blouses.
While a traditional pair of jeans requires 7,500 litres of water, you could create a more sustainable summer outfit by choosing an eco-friendly model made with a closed-loop system, like MUD Jeans.
Plus, you'll get to use these trousers throughout the entire year and many more to come, so they'll become a popular staple in your wardrobe.
As for sustainable summer clothing, you can find the right style for your preferences and ethos on Project Cece. We brought hundreds of fairtrade brands into one place and added filters so that you can narrow down your choices.
While we hope that our sustainable summer outfit ideas have given you enough inspiration to get started, remember: the most ethical choice is to only buy clothes that you're actually going to wear for years.
Enough with all the ephemeral trends pushed by fast fashion!
---
From versatile tank tops to funky spaghetti straps, find the right sustainable sleeveless top for your summer wardrobe.
Just because it's the most carefree time of the year, it doesn't mean that we shouldn't care about the environment! Here are our tips for a more sustainable summer. Enjoy it with us!
Are you after a sustainable summer dress that you can make the most of for many more warm seasons? Well done, you! We thought we'd share our favourite ones to help you choose.
Project Cece is a platform that collects ethical clothing from different webshops on one website. Take a look in our shopping section and find the clothing that fits your style, budget and values!