7 Types of Fashion Aesthetics: Ditch Trends, Own Your Style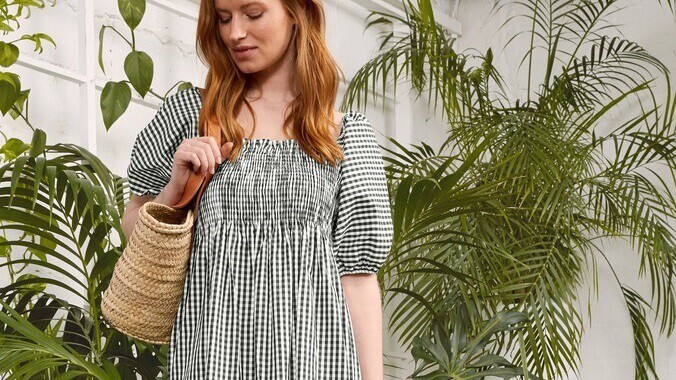 The charm of the academic world? Beach-inspired looks? A retro twist?
There are so many different fashion aesthetics that might resonate with you!
Why embrace a specific type of fashion aesthetic?
Break free from ever-changing fast fashion trends
Stop feeling the need to buy new, random clothes just because they're cheap
Have a more sustainable wardrobe (and save money in the long run!) by falling in love with fewer garments that match your favourite fashion aesthetic
Use it as a starting point to create your own signature look
Meet a like-minded community (for example, through the hashtags related to a type of fashion aesthetic)
At the same time, we can't ignore that some of them are primarily white or started out with problematic ideas.
So, we encourage you to make your chosen aesthetic fashion style more inclusive and connect with relevant content creators from all kinds of backgrounds.
7 different fashion aesthetics to fall in love with
While there are many more types of fashion aesthetics, here's a varied selection to start feeling inspired.
1. Light and dark academia style
These fashion aesthetics celebrate the intellectual and academic world in a dramatic, escapist way. Think The Secret History and the look of university students in the 30s and 40s!
Both light and dark academia aesthetics are inspired by European and preppy fashion: white shirts poking out from underneath a jumper or dress, sweater vests, plaid skirts, knee-high socks, and Oxford loafers.
Light academia prioritises pale neutral colours, whereas its more somber sister complements them with darker hues like browns, blacks, burgundy, and forest green.
Sustainable brand tip light and dark academia aesthetic: GAÂLA

2. Vintage fashion aesthetics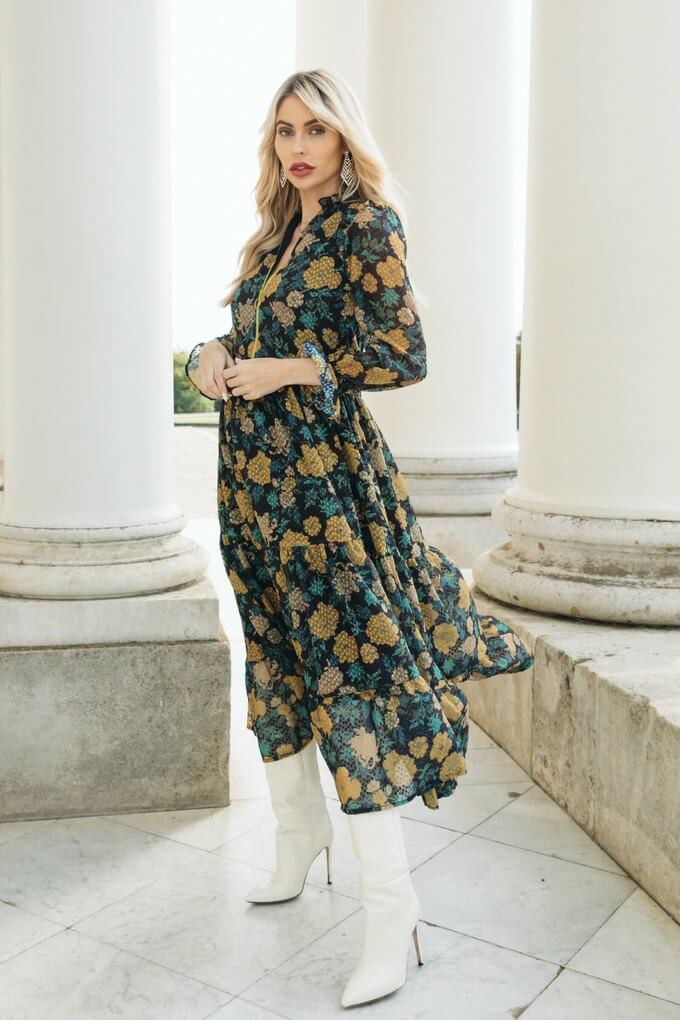 Whether you opt for authentic pieces or retro-inspired garments, pick and choose the trends you like the most from a specific decade (and leave the rest behind).
Some ideas:
Mod fashion from the early 60s
The bell-bottom trousers, maxi dresses, and peasant blouses from the 70s
High-waisted mum jeans, tucked-in t-shirts, lace tops, and puff shoulders for 80s aesthetic outfits
Bandanas, dungarees, bomber shorts, and slip dresses for a 90s fashion aesthetic. Or how about plaid shirts, graphic t-shirts, ripped jeans, and loose garments for this decade's grunge aesthetic?
For a 2000s fashion aesthetic (apparently, that's considered vintage, nowadays?! We feel old): bright colours, low-rise jeans, statement necklaces, and dresses over jeans
Sustainable brand tip vintage fashion aesthetic: blondegonerogue
3. Cottagecore aesthetic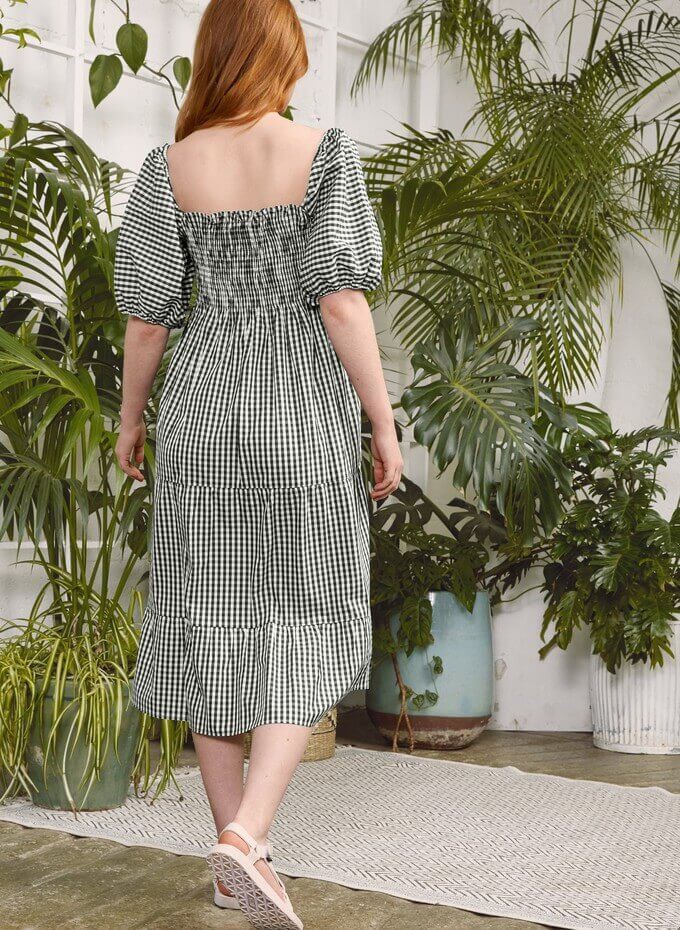 Inspired by a romantic and whimsical vision of the rural world, this fashion aesthetic thrives on earthy and neutral tones, monochrome garments or simple patterns (like floral prints), flowy skirts, prairie dresses, and charming details like ruffles, lace, or puff sleeves.
Sustainable brand tip cottagecore aesthetic: lafaani
4. Goth fashion aesthetic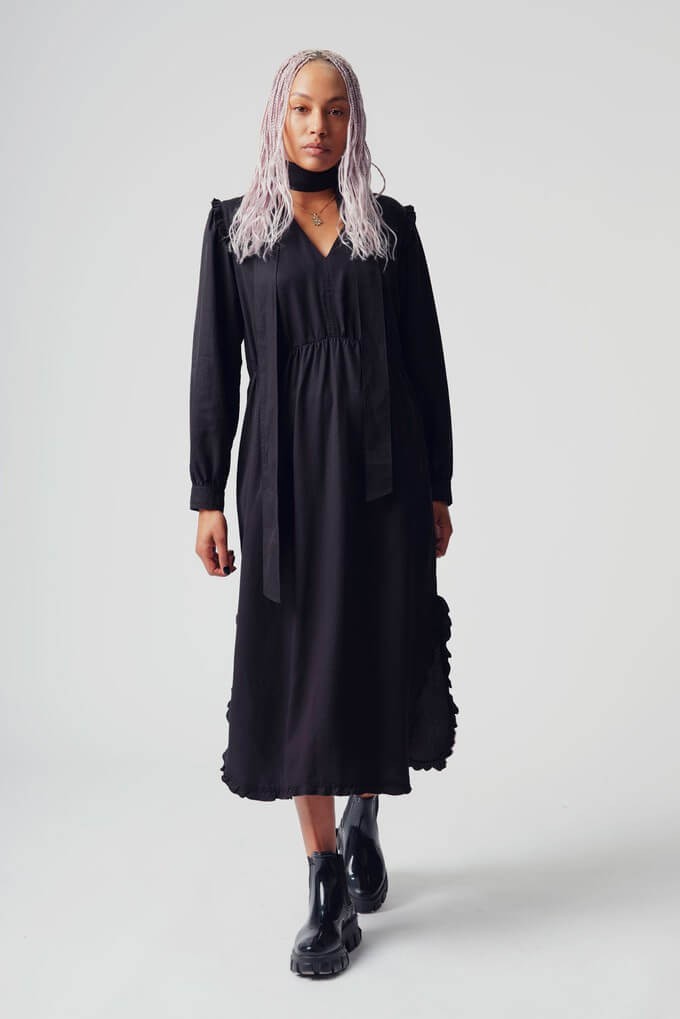 Black palettes, corsets, gowns, petticoats, and steampunk vibes: Wednesday on Netflix has sparked yet another goth aesthetic revival!
5. Coastal grandmother style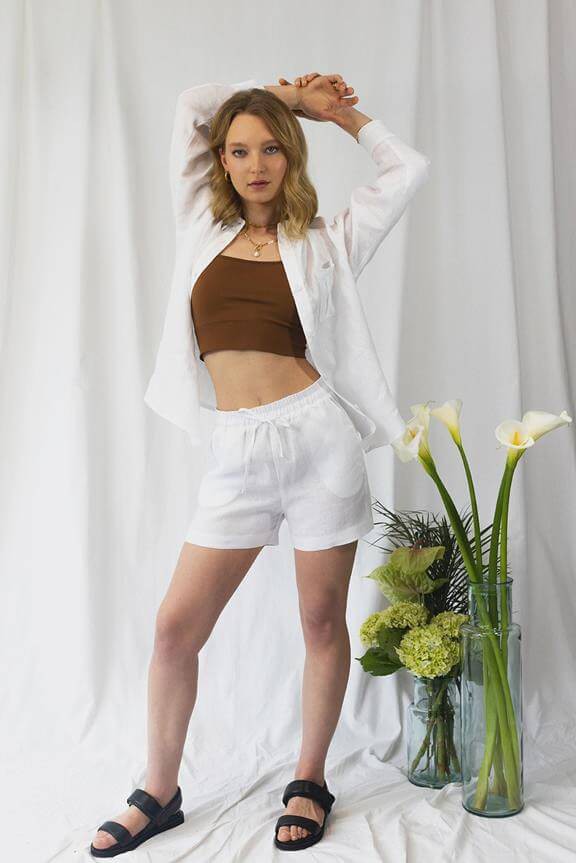 Cosy up in loose garments in minimalist designs, natural fabrics, and a beachy palette for a simple look with a sophisticated vibe.
For example: white linen shirts, long summer dresses, woollen jumpers and cardigans, and roomy trousers.
Sustainable brand tip coastal grandmother aesthetic: luciee
6. Twee fashion aesthetic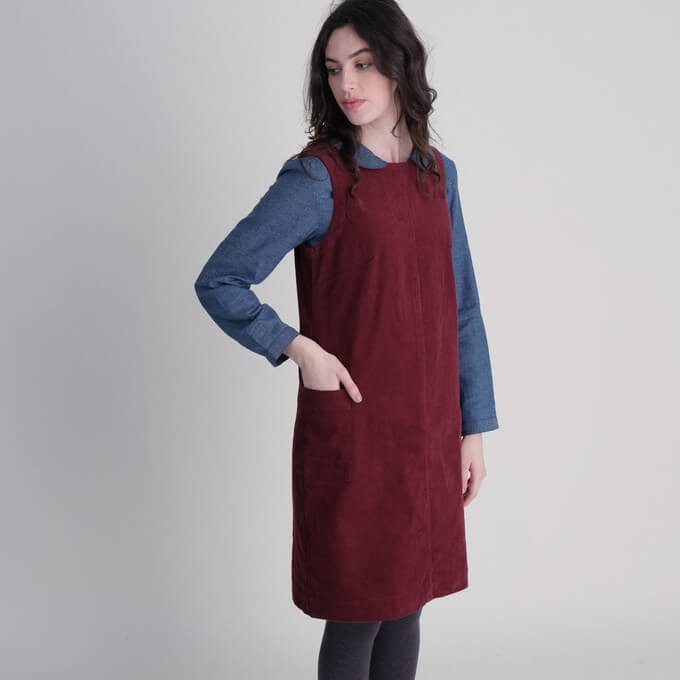 We could describe this type of fashion aesthetic in two ways:
Quirky and dainty outifts with 60s and 70s silhouettes (dresses, mini skirts, layers, Peter Pan collars, flat shoes, and bright tights)
Zooey Deschanel's looks
7. Normcore aesthetic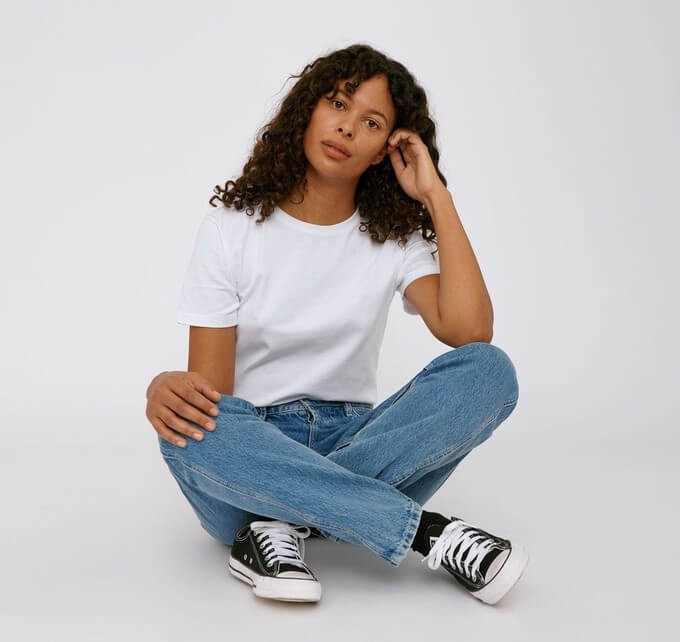 Instead of trying to look distinctive, normcore clothing is about going back to basics… but with a conscious approach!
Opt for simple and monochrome garments or staples like plain t-shirts, jeans, button-down shirts, and trainers.
Here's a little trick: these combinations can be made even more creative with some special accessories. For example, you can play around with custom patches, to enhance your fashion aesthetic in different styles of outfits. Spruce up your green academic cardigan, blazer, or satchel/backpack with some customization.
To embrace your chosen fashion aesthetic sustainably, use our search engine for ethical clothes.
At Project Cece, we've brought hundreds of fairtrade brands in one place and included handy filters to help you narrow down your choices.
And the best thing? Ditching trends will feel oh-so-liberating, while finding your own fashion aesthetic is both rewarding and fun!
Sustainable brand tip normcore aesthetic: Nowa Jeans
---
It's rare to find sustainable brands on the high street. So, here are 5 places where you can buy ethical clothing: from your area to a game-changing platform.
From reducing your carbon emissions to defying sexist expectations, here's the difference you'll make by embracing repeat oufits, with 4 tips to get inspired.
Whether with a palette, repeated pattern or something else entirely, here's how to create a signature style for an immediately recognisable fashion statement.
Project Cece is a platform that collects ethical clothing from different webshops on one website. Take a look in our shopping section and find the clothing that fits your style, budget and values!