Why Repeat Outfits Rock (& How to Wear Them Confidently)
'I can't wear that today. I already wore it two days ago!' Sounds familiar? Then let us introduce you to the more fun, empowering, and sustainable world of repeat outfits.
Is it OK to repeat outfits?
Not only is it 'OK': repeating outfits should be praised and encouraged!
But we get it. There's still a stigma around repeating clothes in a short period of time or at multiple events, especially for women due to the 'style gap'.
Basically, that's the social (and sexist) expectation and pressure on women to spend more money and time on their clothes and appearance.
Frankly, we have enough of that!
If you love a garment, you should feel free to wear it as many times as you want regardless of your gender.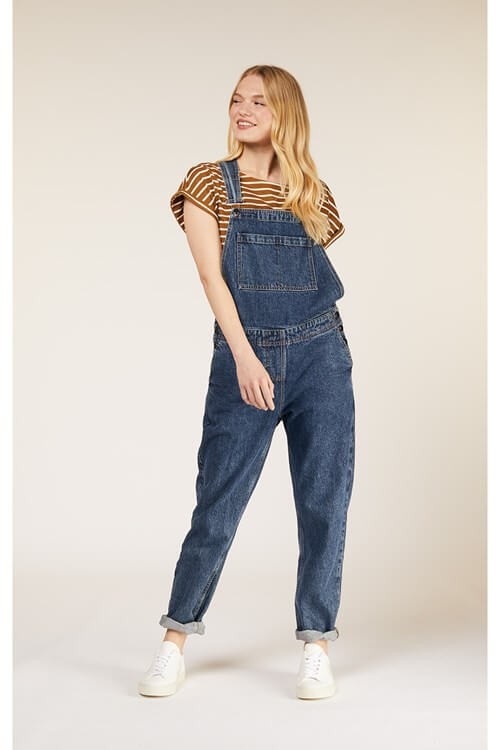 Breaking free from fast fashion's mindset
The pressure to never repeat outfits—not even (or especially?) on your Instagram feed—is fuelled by fast fashion, which encourages us to buy new clothes every season and see them as disposable.
No wonder a garment is only worn seven times before being discarded!
Embracing repeat outfits will allow you to break this vicious cycle.
Repeating clothes is more sustainable
Did you know that we generate 92 million tonnes of waste every year?
While that's a shocking amount, it's not that surprising if we're expected to wear new garments every time we leave the house.
Wearing the same clothes multiple times, on the other hand, will reduce your carbon footprint and textile waste.
Famous examples of repeat outfits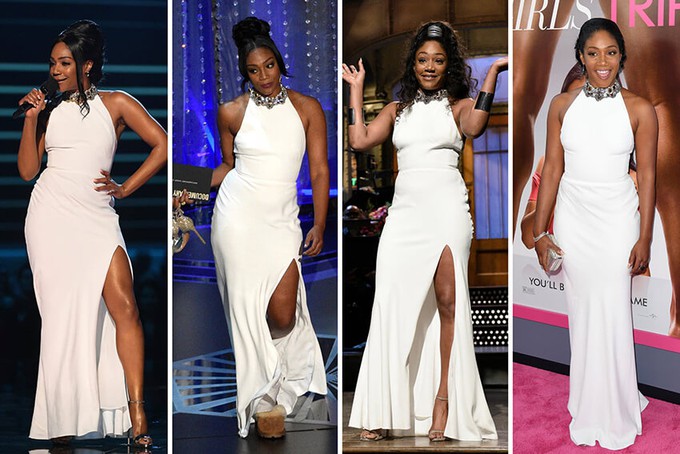 Photo credit: The New York Times
Celebrities are also expected to wear show-stopping new outfits at every event, especially on the red carpet.
Luckily, more and more are helping normalise repeating clothes instead.
Some celebrities who've been seen rocking the same outfits multiple times are Meghan Markle, Kate Middleton, Tiffany Haddish, and Michelle Obama, while Cate Blanchett explained:
"Particularly in today's climate, it seems willful and ridiculous that such garments are not cherished and re-worn."
4 tips on how to repeat clothes confidently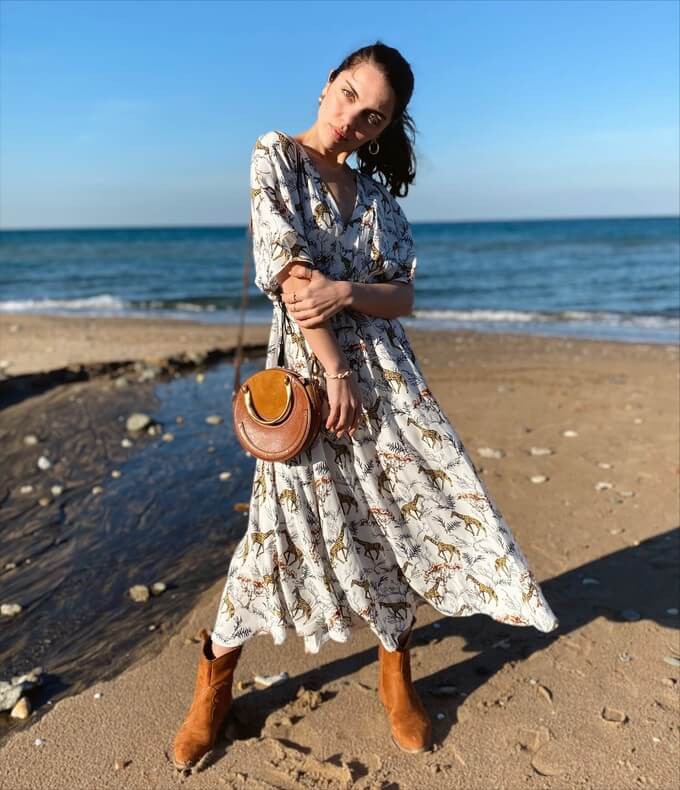 1. Remix clothes to create different outfits
The easiest way to repeat clothes is to use the same garment (especially timeless basics) to create different outfits around it.
For example, you could wear a jumper with some jeans, trousers, a skirt, a shirt poking out from underneath, or even on top of a dress.
Layered outfits and garments like dungarees are also key when it comes to remixing clothes.
2. Change your accessories
You could wear the exact same dress every day… and yet, if you change the accessories around it, you'll obtain a completely different look, from the colour of your tights to necklaces and even your hairstyle.
3. Just do it!
The first tricks can help you get started.
Once you've been remixing outfits for some time, however, we hope you'll feel confident enough to wear the exact same clothes multiple times, too.
After all, if celebrities are doing it on the red carpet, there's no way you should feel ashamed for repeating outfits at work, right?
4. Stay inspired
If you follow influencers who promote that fast fashion mindset, it'll be harder to embrace the opposite mentality.
Instead, discover more sustainable fashion bloggers and influencers who are no strangers to repeating clothes.
There's an inspiring community out there doing the same. Check out—and consider using—relevant hashtags like #30wears and #OOOTD (old outfit of the day).
Now that you know the difference it can make for the planet and how liberating it'll feel, start wearing repeat outfits with pride!
Could do with more tips and inspiration to embrace a sustainable fashion lifestyle? We'll send them to you with our newsletter!
---
What's the problem with fast fashion? What are ethical clothes? And where do I even START? Our beginner's guide to sustainable fashion covers all that for you.
Maintain your signature ethical style when the temperatures get lower. Here are 9 layered outfit ideas to repurpose your garments creatively & keep warm.
From belts to statement jewellery, learn how to style a dress in different ways to obtain endless outfits without buying more and more garments.
Project Cece is a platform that collects ethical clothing from different webshops on one website. Take a look in our shopping section and find the clothing that fits your style, budget and values!