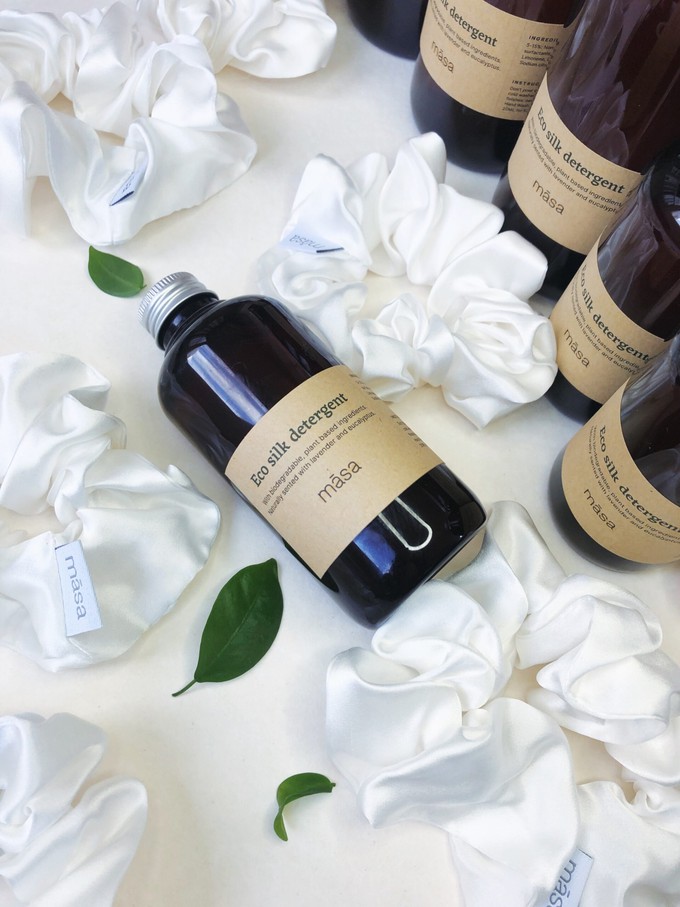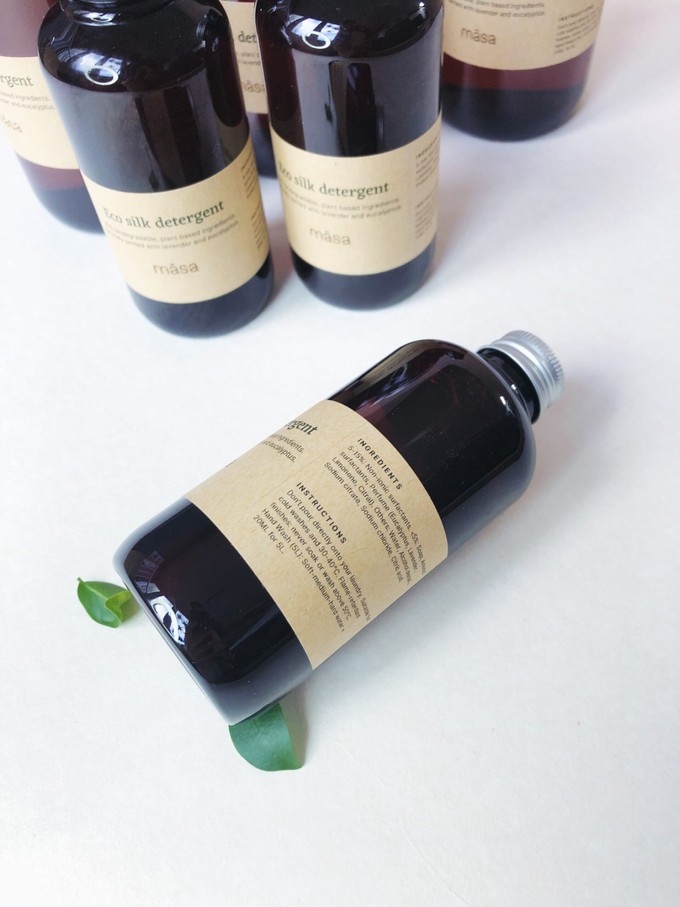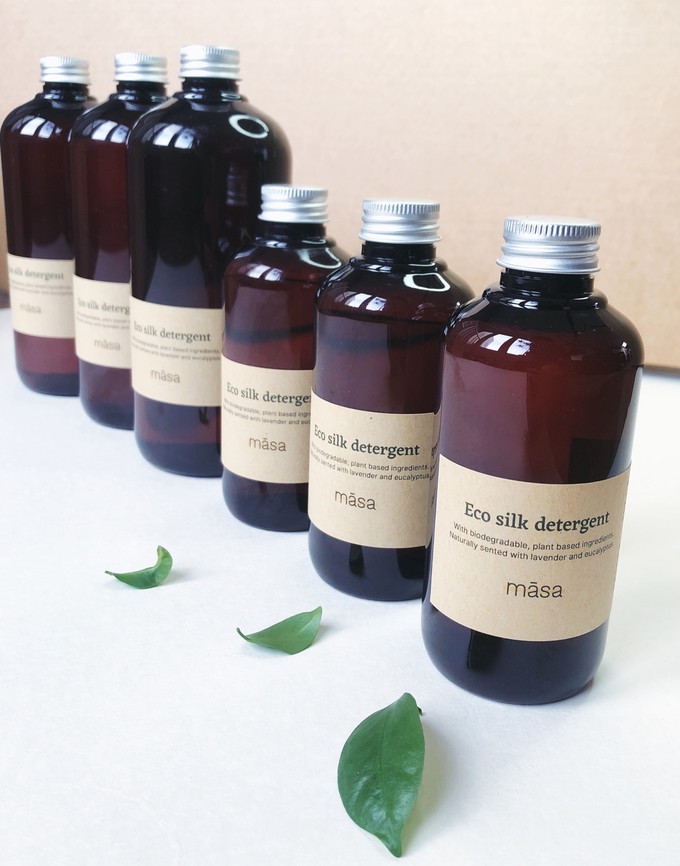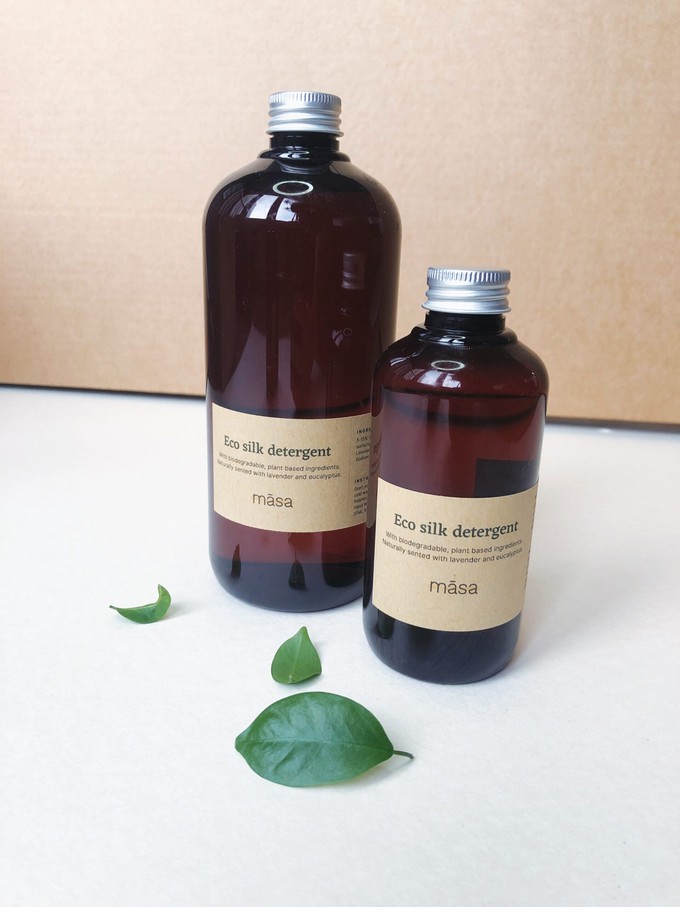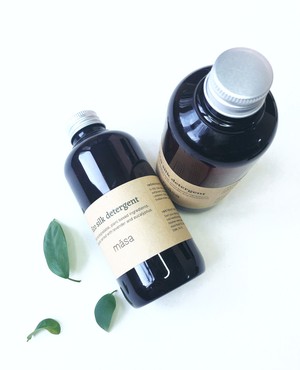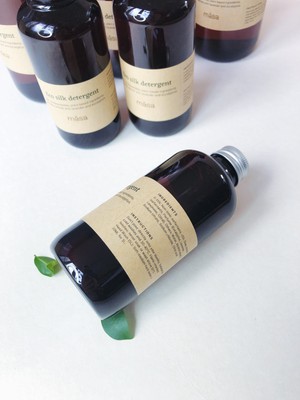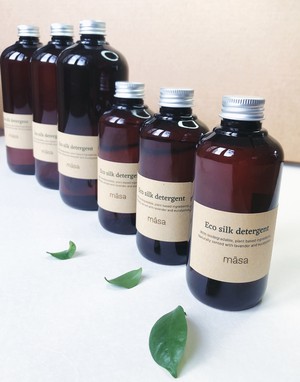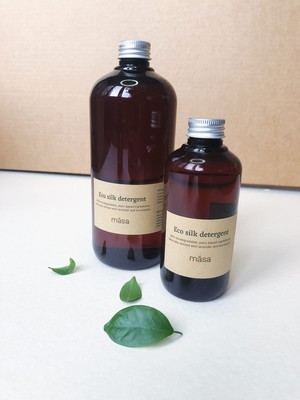 Eco laundry detergent for silk and delicates
€9.99




With biodegradable, plant based ingredients. Naturally scented with the incredibly soft lavender and fresh eucalyptus.
Source: Māsa Organic
Ingredients

5-15%: Non-ionic surfactants. <5%: Soap, Anionic surfactants, Perfume (Eucalyptus, Lavender, Limonene, Citral). Others: Water, Alcohol denat., Sodium citrate, Sodium chloride, Citric acid.
Instructions
Don't pour directly onto your laundry. Suitable for cold washes and 30-40°C. Flame-retardant finishes: never soak or wash above 50°C.
Hand Wash (5L): Soft-medium-hard water = 20ML for 5L.
Māsa Organic has a beautiful collection of sustainable items made from luxurious fabrics. They take all aspects of sustainability very seriously in their production: from fair, organic items to circularity.
Ethically produced: Māsa Organic has her own studio with two female seamstresses in Latvia. This is a pleasant studio and the employees receive a fair wage, above the market price. The silk comes from a small family farm in India that produces organically. These silk suppliers are one of the few organic silk producers in the world. India's suppliers pay well above industry standards, providing a better future for their workforce and the planet.
Eco-friendly: Māsa Organic works with organic peace silk. Peace silk, or the so-called 'vegan silk' they use, is produced without killing the silkworms from organic sericulture. This method allows millions of butterflies to survive. The suppliers in India use the water that remains as a fertilizer for their vegetable garden and the silk is dyed with ecological dye. Where possible, the items are shipped with a CO2 neutral bicycle courier and the worldwide shipping is also CO2 neutral. Locally produced: The items are made in Latvia, within Europe.
Supports the local community: All the large leftover pieces of fabric are given to the students of the local fashion academy in India, while the small pieces are used to make stuffing for pillows.
Practical information:
Shipping rate: €10.99 in the EU and free on orders over €170.
Delivery time: 10 business days in the EU.
Address: No physical store.