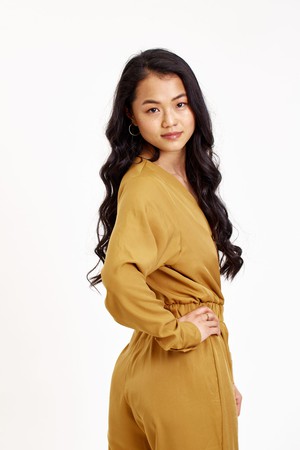 Sunrise Jumpsuit
€ 244.00 €169.00




The jumpsuit that makes you feel like you can handle anything! Except for peeing with your clothes on. The Sunrise has a loose fit with an elastic band in the middle to accentuate your waist. Long legs, a beautiful waist and a good dose of confidence are guaranteed.
Source: Roses & Lilies
No extra information available. Check the store/brands tab for more details!