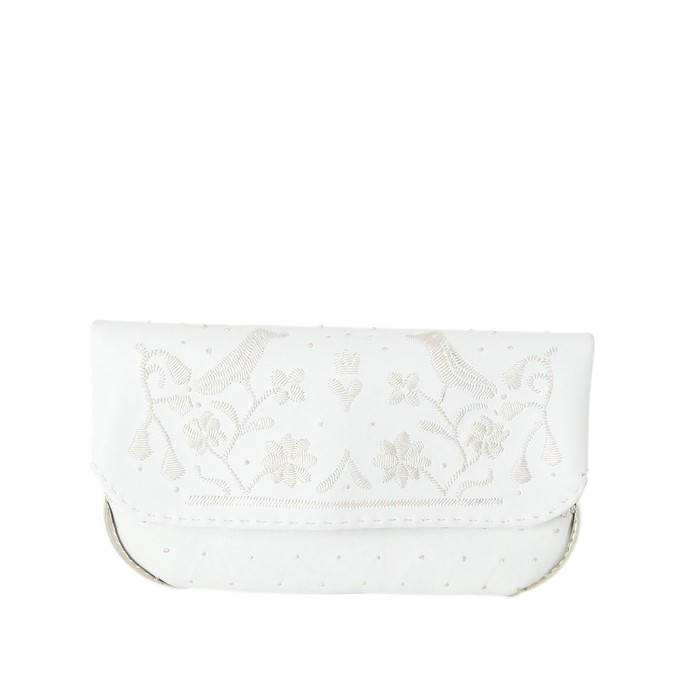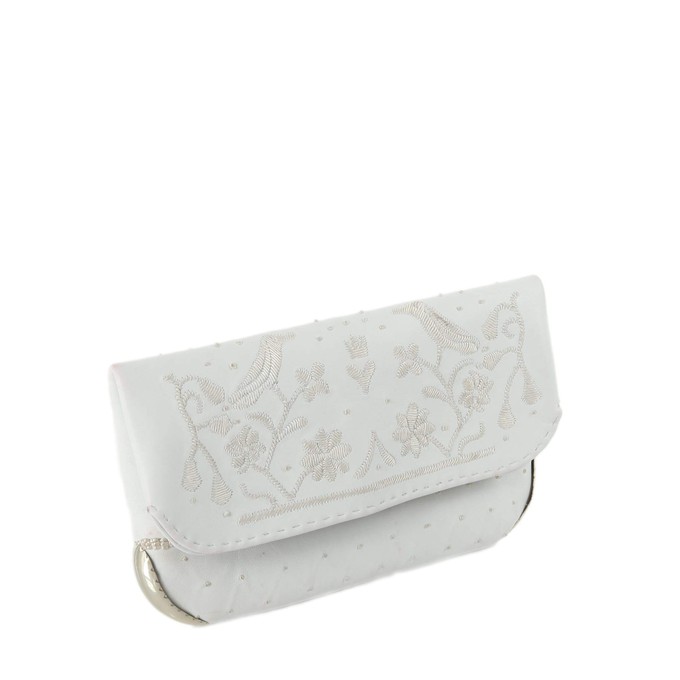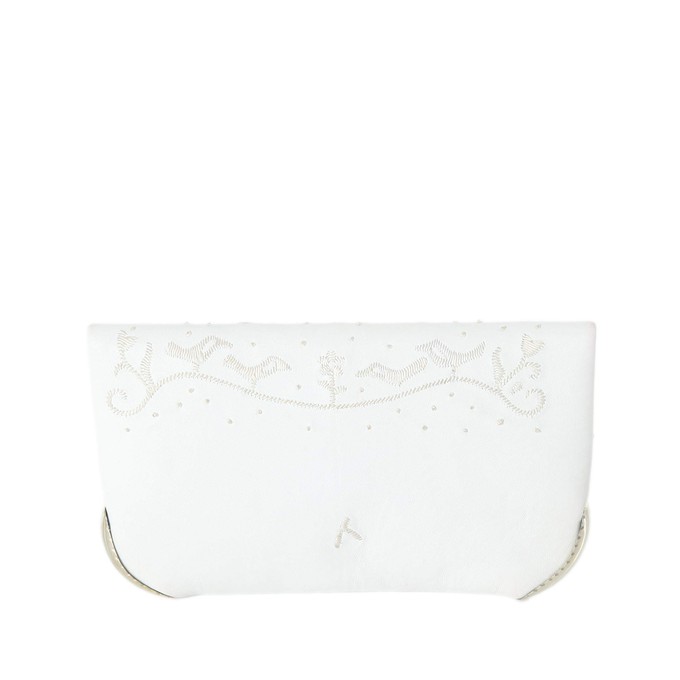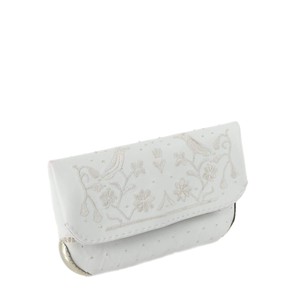 Lovebirds Wedding Clutch Bag in White
€179.00


Lovebirds Wedding Clutch Bag in White
by ABURY

When it comes to clutch bags for weddings, we have the perfect fit for you and your special day. The lovebirds white clutch bag tells a very special love story, the love bird embroidery is a symbol for happiness and eternal love. Handmade in Marrakech, the evening clutch bag captivates you due to its soft goat leather, the intricate embroidery and the two metal inlays – they make a compelling combination. The white clutch bag is a fair trade clutch, and will top your wedding outfit with tradition, elegance and a romantic yet cool flair. So, if you are a bride to be still looking for clutch bags for weddings, we highly recommend this handmade treasure for your special day.
✓ 100% handmade in Marrakech, Morocco
✓ Designer: Daniela Francescini and Mayta Lara Leal
✓ 100% fair trade
✓ Production time: 20 hours
✓ Materials: goat leather, cactus silk
✓ Colours: white
✓ Size: 25 cm x 15 cm
✓ Features: two metal inlays, small pocket inside
ABURY re-invests 50% of their profits in social projects such as education through the ABURY Foundation.
Source: Abury
No extra information available. Check the store/brands tab!