Cultivating the Future of Fabric: Announcing partnership between Bedstraw + Madder X Raddis Cotton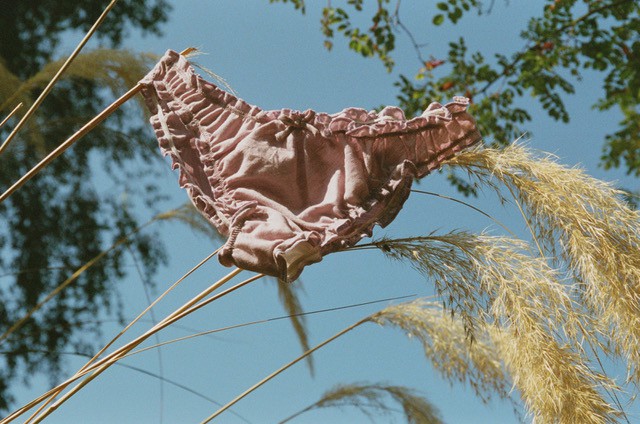 Bedstraw + Madder working with Raddis is transforming the cotton industry by creating a transparent farm–product value chain with a proven positive footprint for people and the planet.
This is a story of revival, we make chemical-free, regenerative clothing to highlight a new model for best practice.
Vanessa and Primrose - Co founders of Bedstraw + Madder
Bedstraw + Madder is delighted to partner with Raddis to create transparent, chemical-free clothing that restores our ecosystems, biodiversity and climate whilst empowering communities.
The Raddis®System is based on a farm impact subscription model which links your cotton demand in yarn, fabric and finished products to the assigned acres of farmland with organic "in-conversion" cotton cultivation. Over the next five years, they are working to:
Convert 25,000 acres of cotton from degenerative to regenerative production systems
Increase water retention capacity by 20-30%
Increase farm biodiversity (species and genetic) by 100%
Remove 12125 kgs of toxic pesticides
Remove 2742500 KG of synthetic fertilizers
Eliminate GMOs from 25,000 acres
Double the income of 12,500 farmers by increasing premiums and reducing the cost of cultivation.
Sequester 16,175 tonnes of carbon in the soil, and remove 60,000 tonnes of CO2 from the atmosphere.
This is not just about environmental impact; women do 80% of the work done in the fields. Raddis takes a holistic approach, focusing on empowering women, and regenerating communities alongside the land.
Through our farmers, we return to the soil much more than we take from it .
Aneel Kumar Ambavaram – Raddis founder
Bedstraw + Madder is a new British label founded by two women on a mission to do less harm and actively revive our planet by creating a regenerative fashion label using 100 % natural plant dyes with zero chemicals made with 100% organic unbleached organic cotton.
---
Project Cece is a platform that collects ethical clothing from different webshops on one website. Take a look in our shopping section and find the clothing that fits your style, budget and values!