Best Sustainable Scarves & Shawls: 6 Resourceful Brands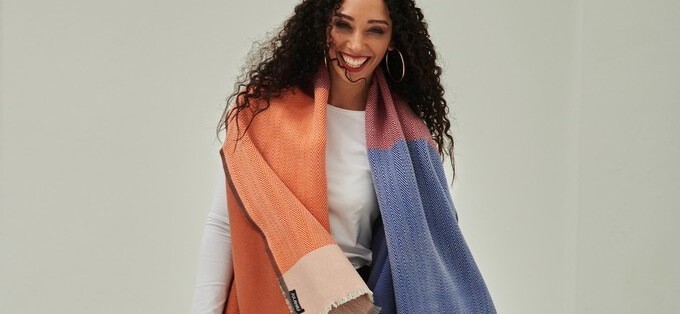 The best sustainable scarves will allow you to face the cold months in style without compromising when it comes to your ethos: perhaps you'd like to stick to organic wool? Or avoid it altogether with vegan scarves?
On Project Cece, we collect a wide range of ethical scarves from different creative brands, but here are our current favourites.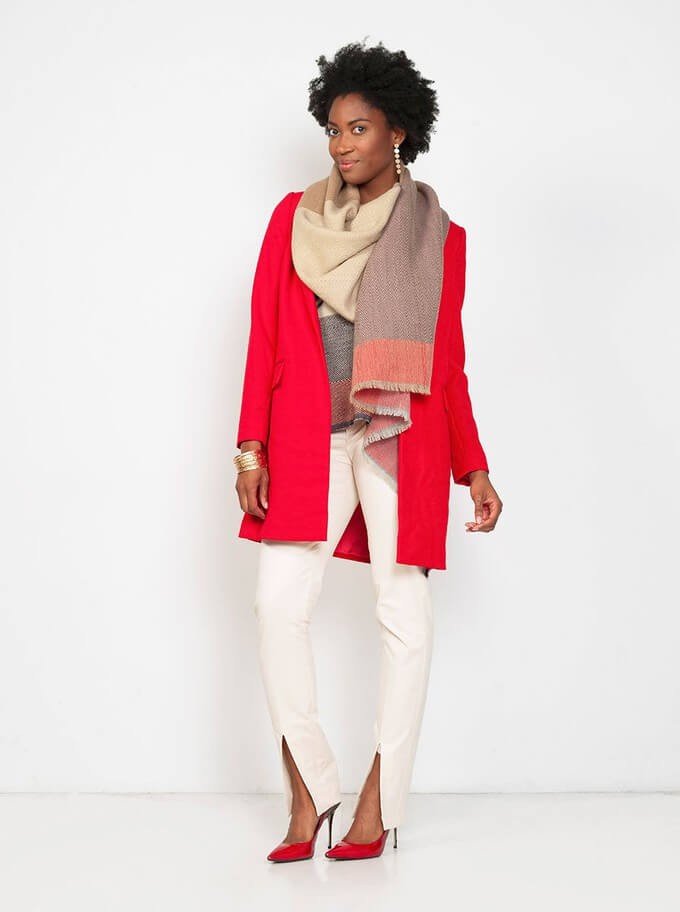 Involving premium Himalayan wool, these sustainable scarves are handmade by artisans in India.
This brand offers a particularly wide range, from colourful options to neutral tones and perfect palettes.
As well as having plenty of choices, you'll also get to wear them in different ways thanks to their creative design: as a scarf, a cape, a shawl, or how about with a belt?
Crafted by artisans rather than being mass-produced, these sustainable scarves get bonus ethical points: the brand will also plant a tree with each sale.
Heritage Moda has many options both in their womens and menswear section.
Because they employ different natural fabrics (from cashmere to vegan scarves made of linen), they have several all-season models, too.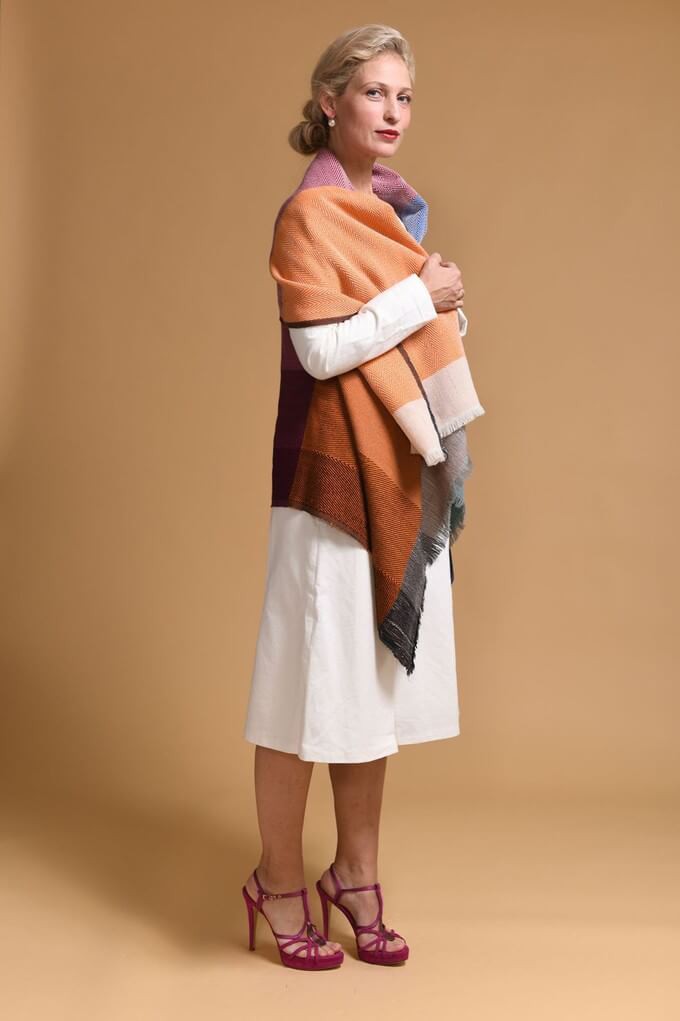 This fairtrade brand also plants a tree with every purchase, and they visit their artisans in India multiple times a year to ensure that high standards of working conditions are met.
Plus, both their wool and cotton are sourced responsibly from local communities approved by their government.
While they have a few stunning monochrome designs, most of their sustainable scarves embrace a different harmonious palette to help you make a strong conscious statement.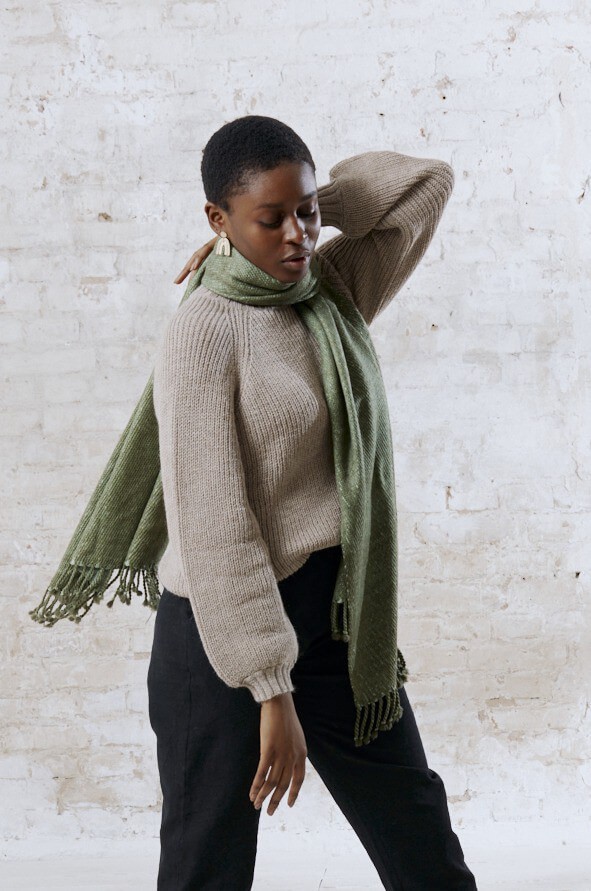 Several brands include a few vegan scarves (for example, made of linen) within a range that mainly consists of wool.
If you were hoping for a brand that avoided the latter altogether, we bet you're going to love Jyoti Fair Works! In fact, they only use organic cotton for their elegant but versatile range of vegan scarves.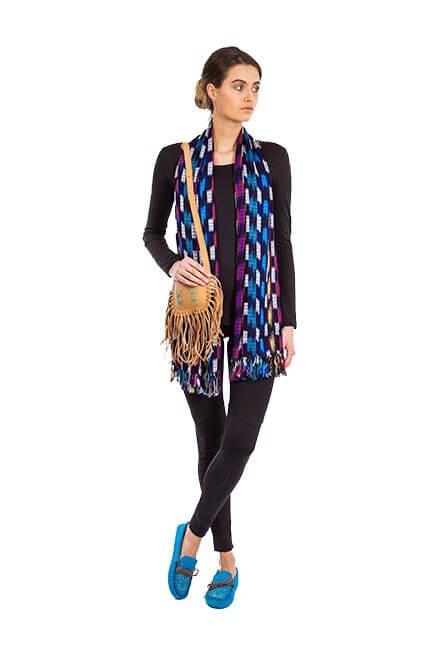 Although it includes a few monochrome or neutral designs, this brand stands out for its vibrant range of sustainable scarves. After all, the name is not a coincidence: it homages the colourful Quetzal, the national bird of Guatemala, where most of these ethical scarves are handmade.
These artisans choose natural materials like organic cotton and bamboo, relying on traditional techniques to craft in harmony with nature.
This brand offers both a women and menswear range as well as several unisex pieces.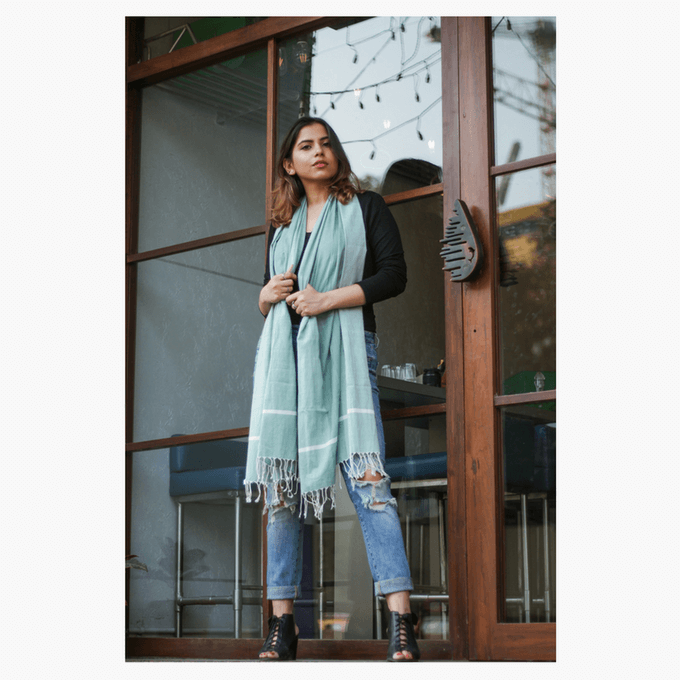 In our opinion, each piece is more similar to a work of art than a traditional scarf!
This is a brand with a unique story: the founder named it after her ancestral Indian village after moving to London, and she has created it to help people embrace the colourful Indian arts while complementing their city life.
The name also means 'protection' in Arabic, so you can bet that Siyana London only creates scarves that are respectful to the environment. Not only do they offer several vegan scarves made of organic cotton, but they plant a tree with each order.
While we hope that these brands have given you the right inspiration, don't forget that you can find many more sustainable scarves on Project Cece: from materials to colours and ethos, just use our filters to add the right layer to your outfits.
---
Maintain your signature ethical style when the temperatures get lower. Here are 9 layered outfit ideas to repurpose your garments creatively & keep warm.
The best winter accessories? Those made ethically and that allow you to create a timeless look guaranteed to last you for many more cold seasons. Find them here!
Cruelty-free? Made of recycled plastic bottles? Upcycled fabrics? The best sustainable coats & vegan winter coats will help you create a kinder cold wardrobe.
Project Cece is a platform that collects ethical clothing from different webshops on one website. Take a look in our shopping section and find the clothing that fits your style, budget and values!