8 Best Ethical T-Shirts for Men Who Care About the Planet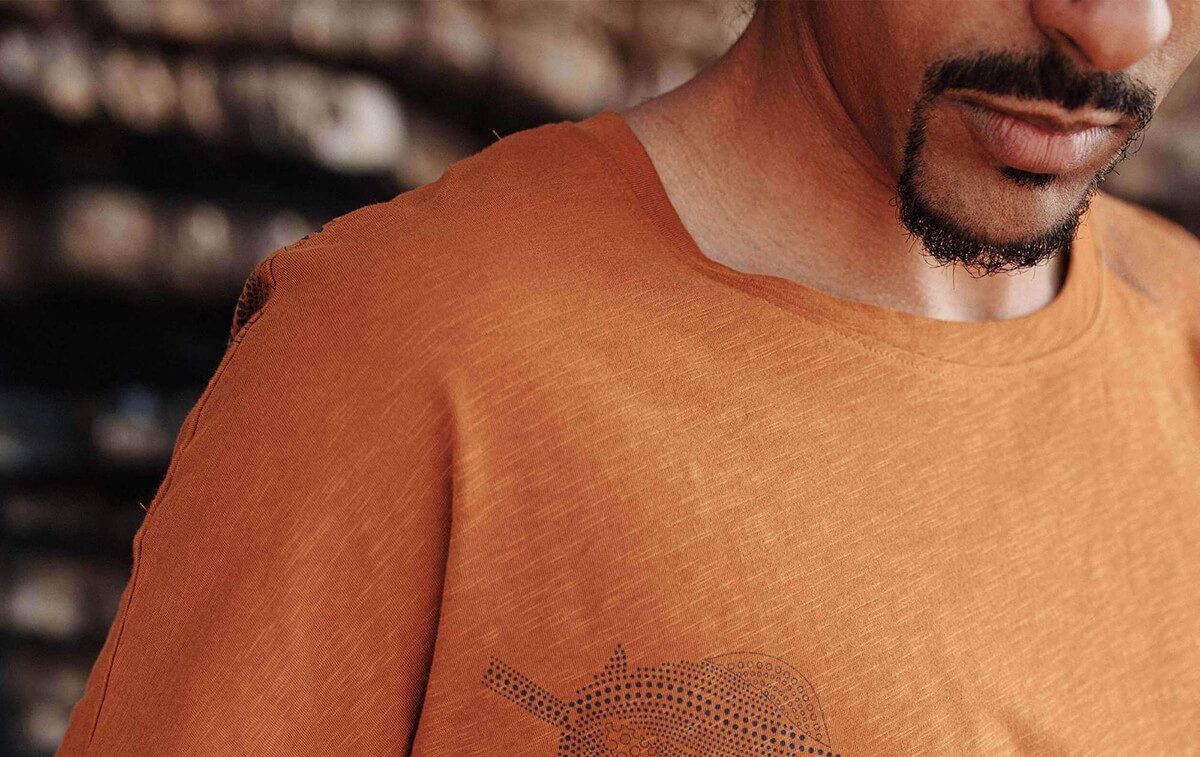 Finding the right sustainable and ethical t-shirts for men can be hard since they're scattered across lots of different little shops. Plus, are they actually as eco-friendly as the company claims on their greenwashed website or do they hide a shady supply chain?
Don't worry: we're here to help! On Project Cece you can browse the collections of over 200 fair trade brands in one place.
Finding the perfect ethical t-shirts for eco-conscious gentlemen like you has never been easier, but let's start with our absolute favourites!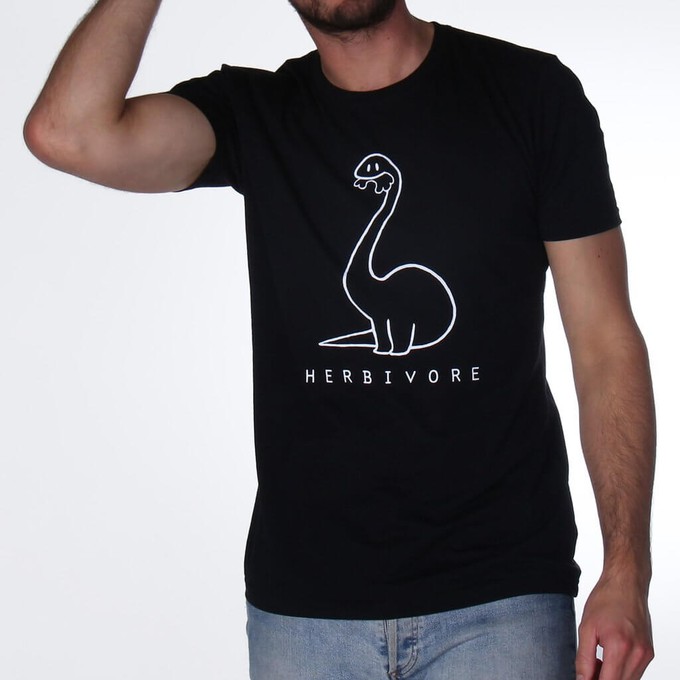 Are you part of the vegan squad? Wear your heart on your sleeve by choosing a sustainable t-shirt that showcases your ethos.
This company has been working hard to reduce their carbon footprint and we think they've done pretty well since one of their sustainable t-shirts saves around 7 kg compared to standard productions.
It goes without saying that it's also 100% vegan (or herbivore).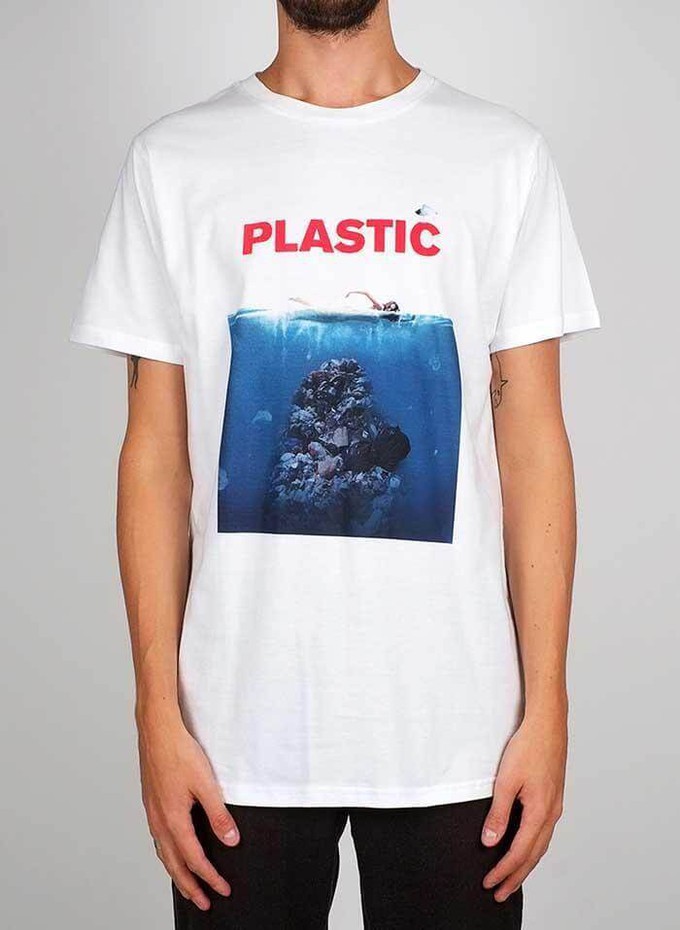 Are you after an ethical t-shirt for men that can sensibilise people on the plastic crisis and inspire them to take action? No better way than to combine it with a pop culture reference that they'll instantly recognise!
This GOTS certified organic cotton t-shirt homaging the iconic Jaws poster is undoubtedly one of the most attention-grabbing designs.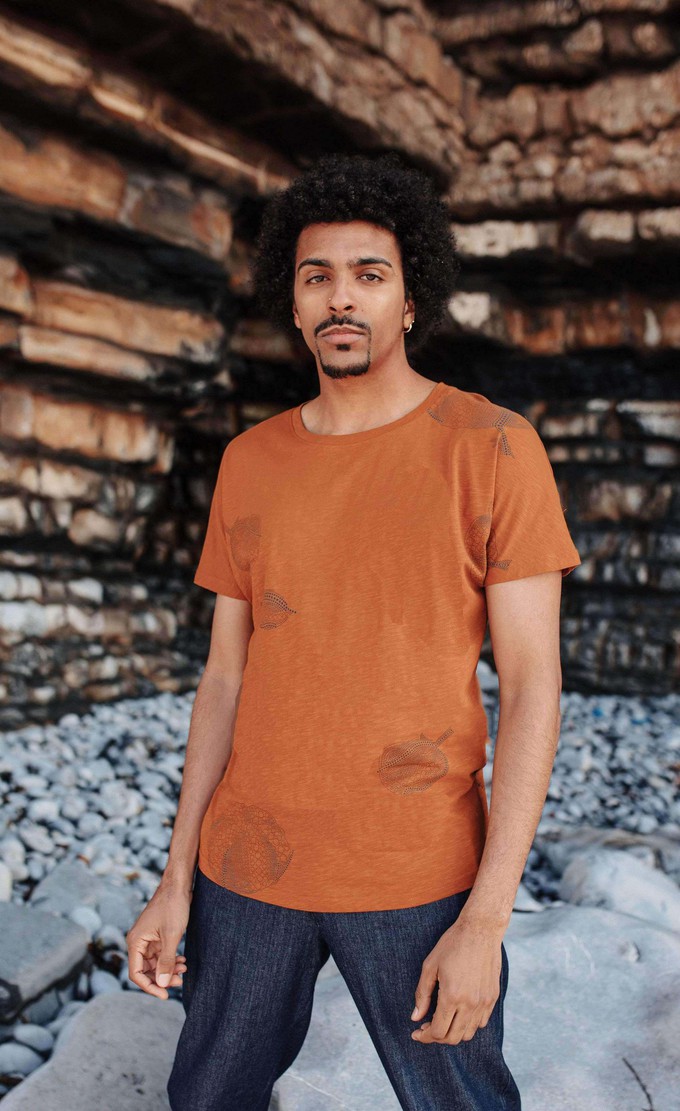 If you were looking for a colourful ethical men's t-shirt, this relaxed and incredibly comfortable copper design could be what's missing from your sustainable wardrobe.
It's made of GOTS and Fairtrade certified cotton, is entirely vegan, and your purchase will result in the planting of a new tree.
This organic cotton t-shirt is a beautiful compromise for those who're looking for a stylish design but also a comfortable wear for yoga or sport.
We bet you'll never get tired of it but, should you want to revamp your wardrobe in a few years, you can return it for a 20% discount on your next purchase. This company will make sure it's sold second-hand or recycled to avoid waste.
While this fair trade company specialises in shoes, they've actually surprised us with this stunning organic cotton t-shirt.
Their 'take what you need' leaflet design is certainly eye-catching and inspiring.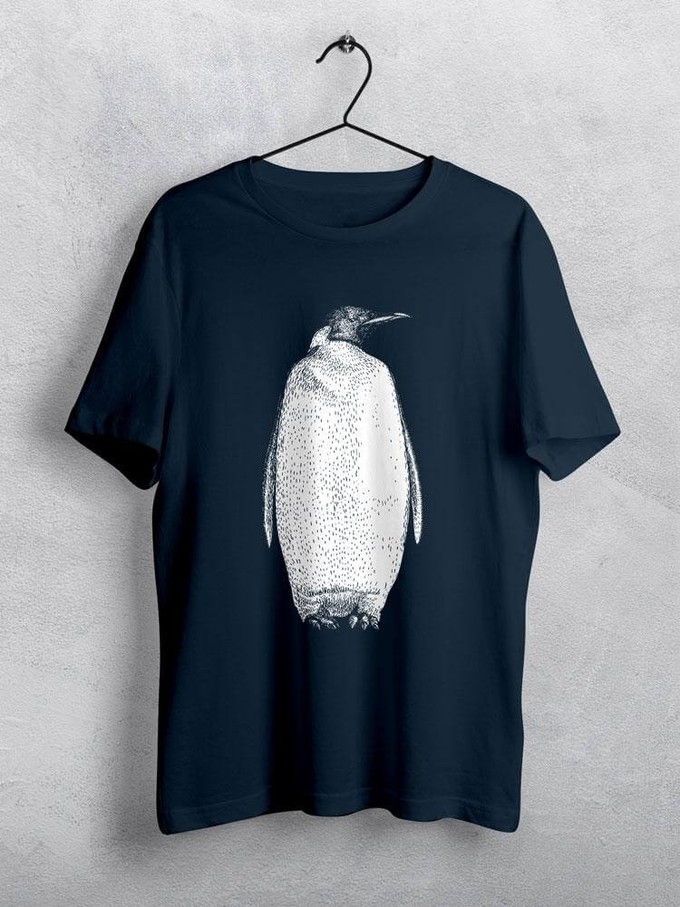 Animal lover? This PETA approved organic cotton t-shirt features distinctive artwork and it will be shipped in plastic-free packaging.
In the rare event that you don't love penguins (are you feeling alright?), you can find lots of other animals in their collection.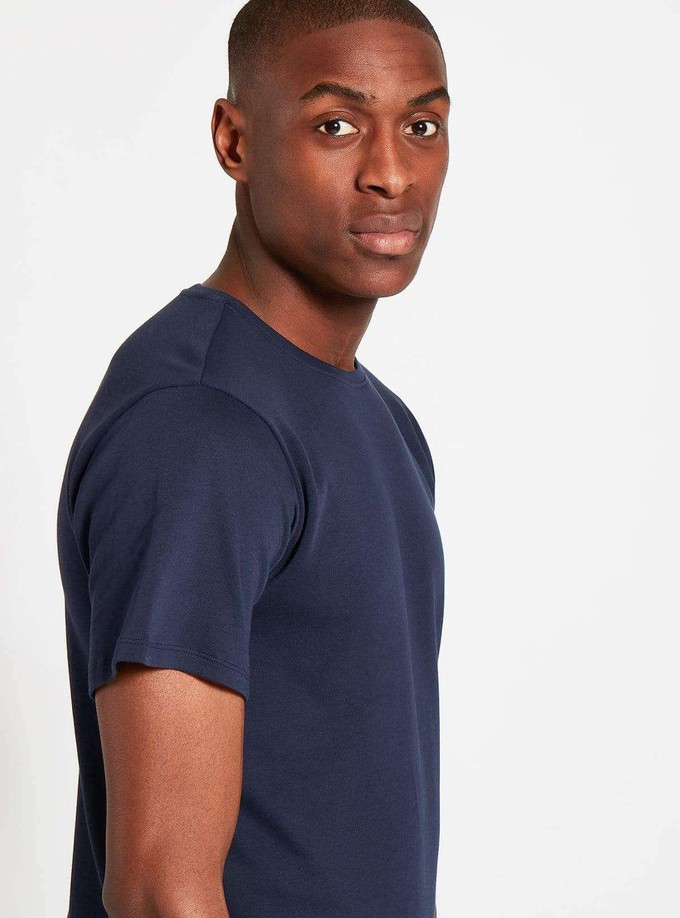 Are you a minimalist at heart? Then we bet you can't resist the versatility and charm of timeless monochrome garments!
You also have many more colours to choose from in the range of this sustainable, award-winning company.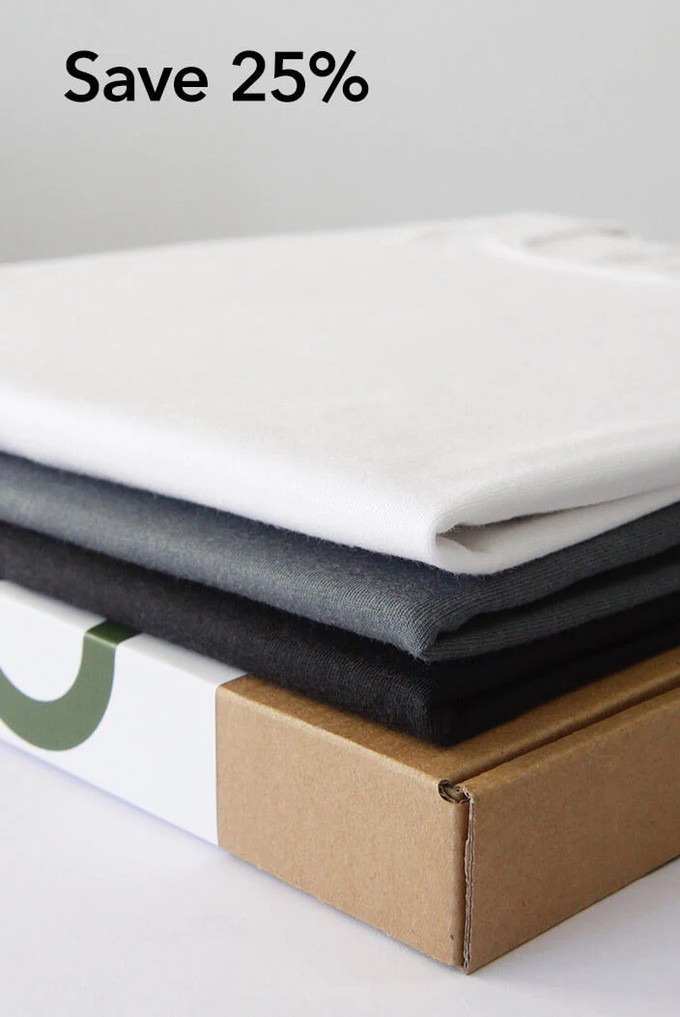 One of the ideas behind sustainable and capsule wardrobes is to choose fewer versatile garments that you can use to create lots of different outfits.
Well, how does a pack of three essential tees sound? You can choose the colours yourself. You can go for a classic, white, grey black, or go for more something more colourful, like blue, green and red.
These shirts are made of sustainable bamboo and GOTS certified organic cotton. The are packed plastic free.
---
No need to step away from your ethos when accessorising your outfits! Discover the best vegan shoes for your style and preferences, all in one place.
Finding sustainable menswear is now easier than ever! Let us show you the best ethical fashion brands for men, from stylish garments to comfy casualwear to shoes.
The number of vegans is skyrocketing in the UK with more people joining the lifestyle every day. And you can see that the market reacts. You can find more vegan options in restaurants, and supermarkets are well-equipped to deal with the plant-based lifestyle. Finding vegan shoes, however, can still be quite the challenge… That's why we would like to introduce you to some of our amazing vegan brands and collections that are available in the UK.
Project Cece is a platform that collects ethical clothing from different webshops on one website. Take a look in our shopping section and find the clothing that fits your style, budget and values!