Ethical Jumpers: Best Brands to Keep Warm in Style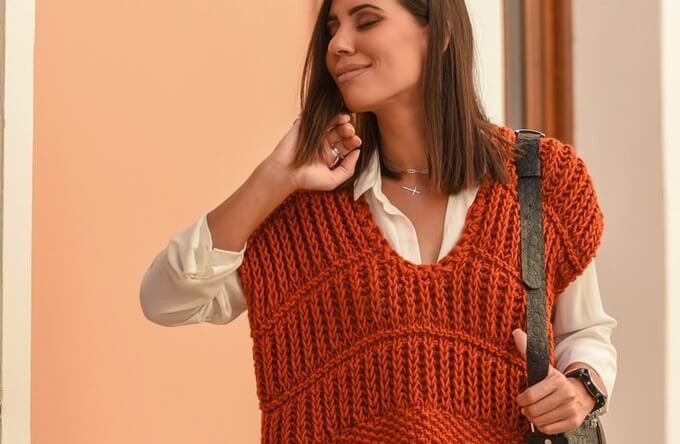 Instead of plastic-based synthetic options or woollen models that hide controversial shearing practices (like mulesing), the best ethical jumpers will allow you to create the coolest outfits without straying away from your eco-conscious approach to fashion.
What are ethical jumpers made of?
'Ethical' and 'sustainable' can mean different things to everyone, so we recommend focusing on ethical jumpers that match your own preferences and beliefs.
Organic wool sourced from responsible farms is one of the most sustainable fabrics from an eco-friendly point of view, especially since it's biodegradable.
If you'd rather avoid animal by-products altogether, though, you can look for ethical jumpers made of organic cotton or recycled materials that help reduce waste.
6 brands offering the best ethical jumpers
1. Lanius - ethical jumpers made with mulesing-free wool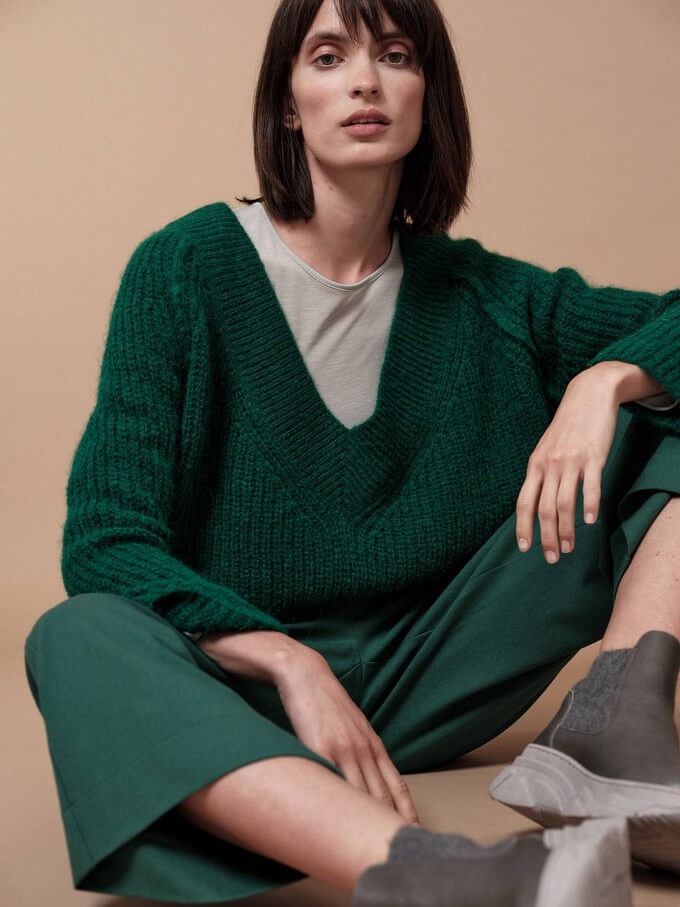 The collection of this fair-trade brand includes both versatile monochrome models and more colourful ones, especially with stripe-based patterns.
Most importantly, it involves mulesing-free wool, and all Lanius products are made by garment workers who are paid fair wages and guaranteed fair working conditions.
2. Mums Handmade - sustainable jumpers with a twist
Every single one of these ethical jumpers looks like a piece from the catwalk, whether that's thanks to bold hues or creative cuts.
Their collection includes a wide variety of cardigans, too.
What we love the most about Mums Handmade is that each piece is handcrafted by Greek artisans using eco-friendly yarns sourced from small farms.
Because they rely on a made-to-order model, they also help reduce waste instead of overproducing. Nice one, Mums Handmade!
3. Baukjen - recycled wool jumpers
This popular sustainable brand has found different ways of creating ethical jumpers.
For example, some of them rely on natural fibres, some others on recycled wool.
As for styles, they tend to be the right blend between casual and elegant, making them versatile choices that you can use to create a variety of outfits.
4. The Knotty Ones - timeless ethical knitwear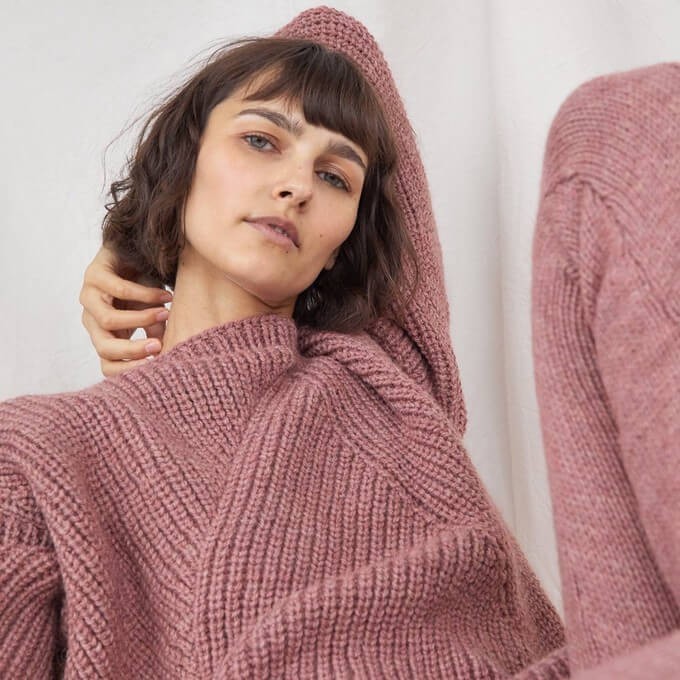 This brand specialises in sustainable woollen jumpers and knitwear with a baltic touch, which makes them stylish, versatile, and timeless: definitely something that goes beyond ephemeral trends!
These clothes are made by craftswomen and especially stay-at-home mothers around Lithuania who could otherwise struggle to find local jobs in their small villages.
5. Komodo - organic cotton jumpers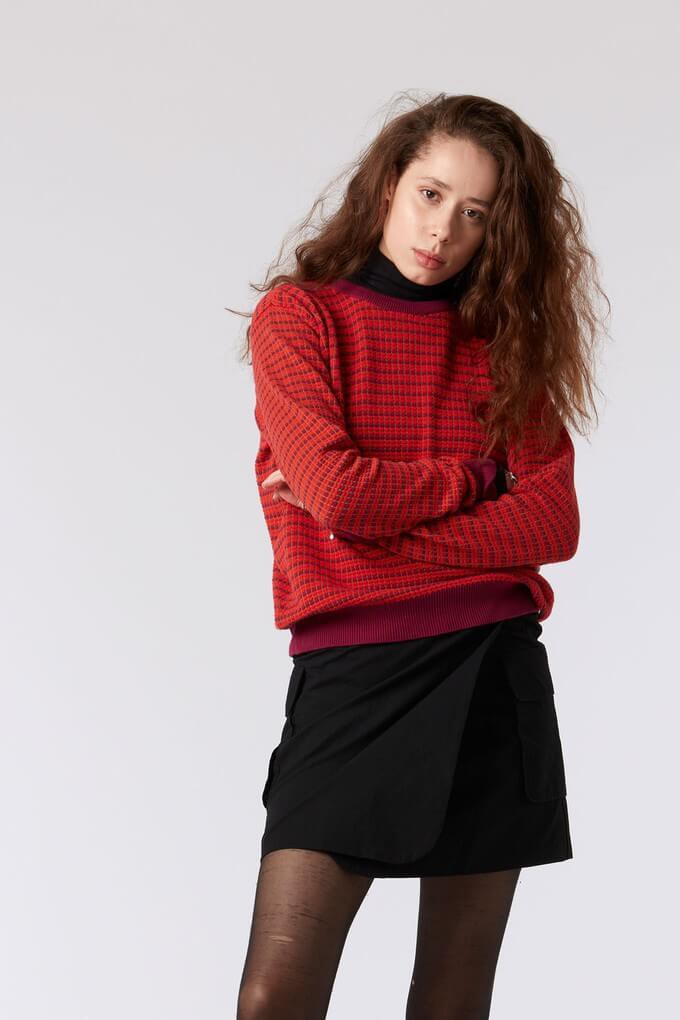 These ethical jumpers can either involve wool or GOTS-certified organic cotton.
Komodo's range includes both versatile monochrome models and lots of creative jumpers with eye-catching designs or twists.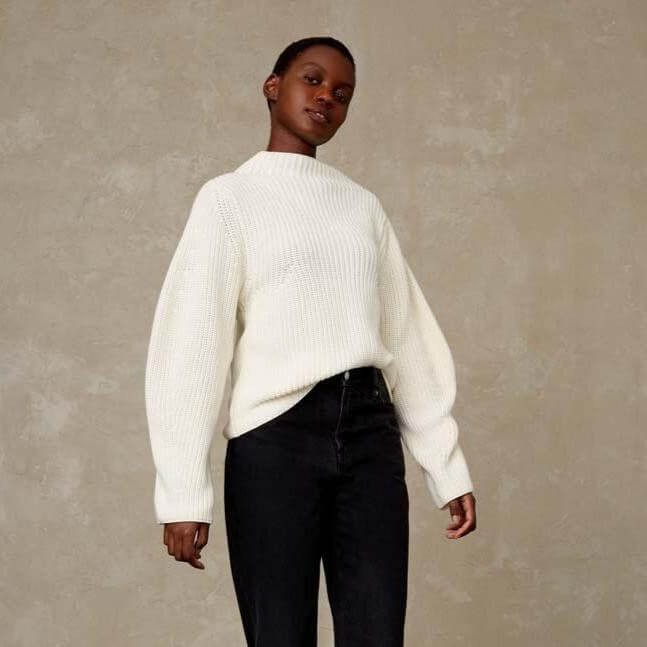 If your idea of ethical jumpers doesn't involve wool at all, then you're going to love the small but charming Kings of Indigo range.
Their jumpers are made with organic cotton and are PETA-approved.
They're some of the most versatile models we've seen out there, meaning that you'll get to repurpose them with different outfits and create different layers every time.
Discover more ethical jumpers on Project Cece
Sometimes, it can be hard to find the right sustainable products for your style and ethos when they belong to small collections from a variety of shops scattered all over the web.
So, to make things easier for you, we brought hundreds of these shops and brands in one place, adding practical filters to help you find exactly the right garment for your ethos, budget, and style.
Shop even more ethical jumpers from these fairtrade brands on Project Cece, and get ready to wrap up in style.
---
Maintain your signature ethical style when the temperatures get lower. Here are 9 layered outfit ideas to repurpose your garments creatively & keep warm.
The best winter accessories? Those made ethically and that allow you to create a timeless look guaranteed to last you for many more cold seasons. Find them here!
The best ethical knitwear is timeless, made sustainably, and guaranteed to keep you warm and cosy for many winters, not just to follow this season's trends!
Project Cece is a platform that collects ethical clothing from different webshops on one website. Take a look in our shopping section and find the clothing that fits your style, budget and values!