Sustainable High Heels: Best Brands to Elevate Your Outfits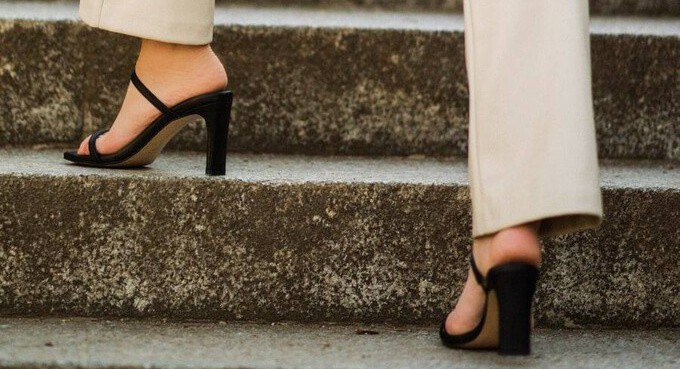 Looking for some sustainable high heels to go with that organic cotton dress or flowy linen skirt?
Let's help you add the cherry on top (or, better, at the bottom) of your ethical outfits.
First things first: let's clarify a common doubt so that you can find the right shoes for your ethos and preferences.
What are sustainable high heels made of?
Sustainable high heels can be made of different materials depending on whether you'd rather focus on an 'eco-friendly' or 'ethical' nuance.
For example, when produced with a more organic approach, leather shoes can actually be considered quite sustainable, both because they can last a very long time (reducing waste) and because they involve fewer harmful chemicals.
However, if you're vegan or vegetarian and would prefer to avoid animal products altogether, then some ethical high heels made of faux leather would be a more logical option for you.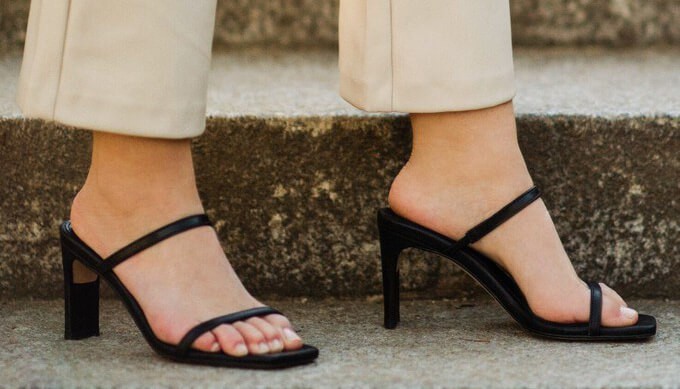 3 best ethical high heel brands for stylish, sustainable outfits
Elegant high heels? Heeled boots? Depending on what type of shoes you're after, here's where to start.
1. Alohas - widest range of sustainable high heels and heeled shoes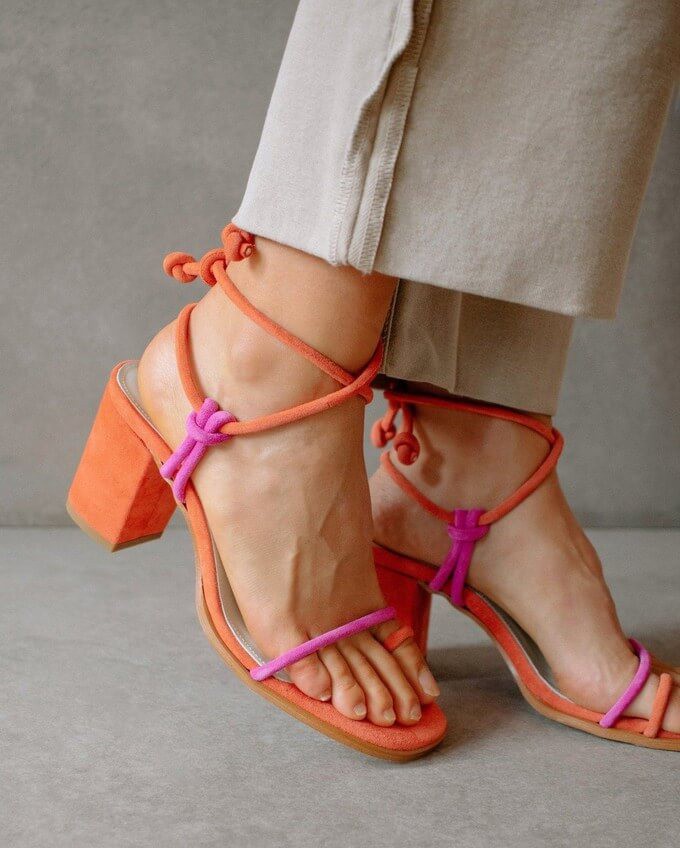 Alohas has a varied range of both sustainable leather and vegan leather shoes that really spoil you with choices!
It gets double ethical points because it operates on an on-demand model to reduce waste and avoid overproduction.
Not only that, but this brand cuts down on carbon emissions even further by keeping it local within Europe: they design them in Barcelona and produce them in Alicante.
This also allows them to visit their workshops regularly to guarantee fair working conditions.
What we love the most about Alohas is that they offer both smart, versatile options (such as black sustainable high heels) and quirky or casual models that look like something from a whimsical Pinterest board.
You'll find ethical high heels or heeled shoes and boots in a delightful variety of colours, styles, and materials.
2. Svegan - best vegan heels
Well, it's in the name: if you'd rather focus on faux leather, you can't go wrong with Svegan!
This brand has a good range of heeled boots and sandals in particular.
While they offer plenty of versatile models in neutral shades, we bet you're going to fall head over (high) heels in love with their vibrant shoes.
From pastel hues to bold accent colours, Svegan heels are sure to make a statement.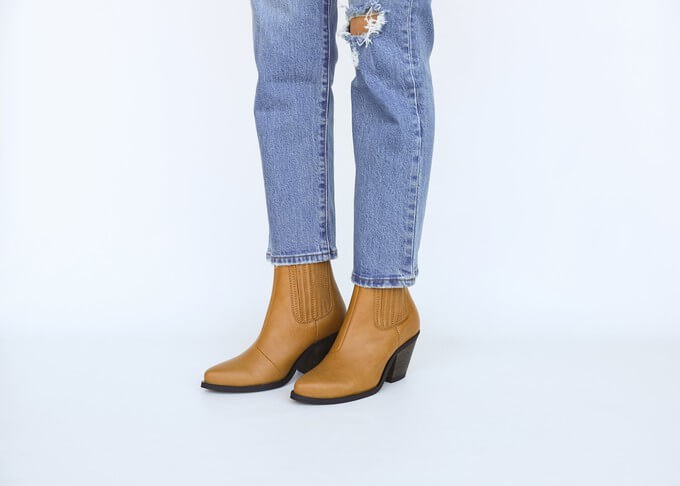 First of all, can we just take a moment to appreciate this brand's cheeky and creative name?!
Good Guys Don't Wear Leather sells some of the best vegan shoes.
While their current range doesn't include any high heels, they do have some incredibly stylish heeled boots.
Finding sustainable high heels from more ethical brands
Here's the thing: these are some of the fairtrade companies with the widest range of eco-friendly high heels or heeled shoes, but there are many more brands that offer fewer options that are just as exciting.
So, to find them easily instead of ending up with dozens of open tabs and a headache, just browse our ethical heels section.
At Project Cece, we've brought hundreds of sustainable brands in one place and added practical filters to help you find the right items for your style and ethos, from materials to size and colours.
Your next sustainable high heels are just one step away!
---
No need to step away from your ethos when accessorising your outfits! Discover the best vegan shoes for your style and preferences, all in one place.
From vegan trainers to models made with recycled materials, here are the best ethical running shoes to take the right step towards a more sustainable lifestyle.
The number of vegans is skyrocketing in the UK with more people joining the lifestyle every day. And you can see that the market reacts. You can find more vegan options in restaurants, and supermarkets are well-equipped to deal with the plant-based lifestyle. Finding vegan shoes, however, can still be quite the challenge… That's why we would like to introduce you to some of our amazing vegan brands and collections that are available in the UK.
Project Cece is a platform that collects ethical clothing from different webshops on one website. Take a look in our shopping section and find the clothing that fits your style, budget and values!