Best Sustainable Jewellery Brands for an Eco-Conscious Glow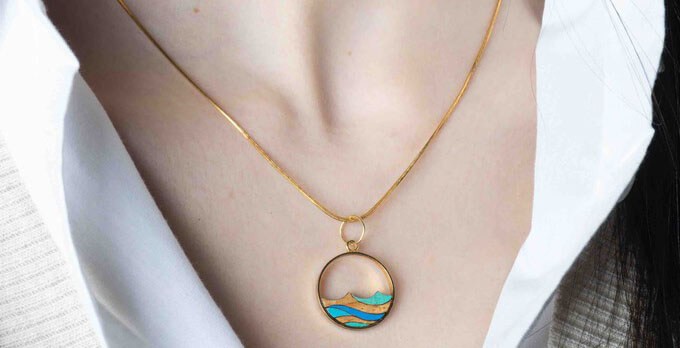 Add a precious sparkle to your outfits whilst making a difference for the planet!
Unlike less ethical alternatives, the best sustainable jewellery brands take their workers and the environment into account when designing and producing their collections.
What does sustainable mean in jewellery?
In jewellery, 'sustainable' usually means that a brand is transparent regarding its supply chain, minimises its impact on the environment, and guarantees fair wages and safe working conditions.
However, this can be hard to achieve in practice because jewellery lacks transparency compared to other industries.
The elephant in the room (or, better, in the tunnel)?
Mining.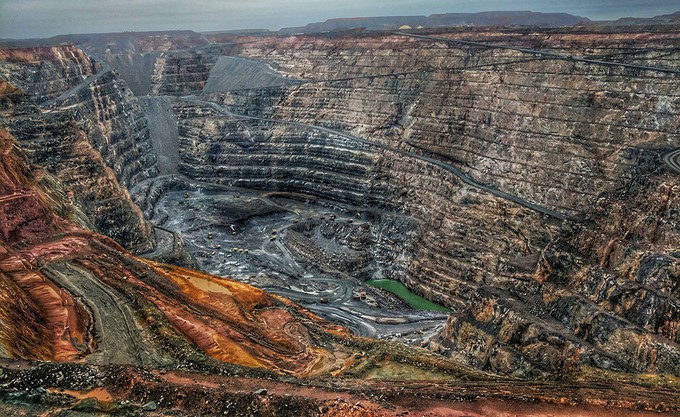 When it's not regulated and approached from an ethical perspective, it can lead to contaminated water, injured workers, destroyed environments, and even displaced communities.
To put things into perspective, an average gold ring generates over 20 tons of waste.
So, to reduce the impact behind their collections, some of the most sustainable jewellery brands:
demand transparency from their supply chain partners
use recycled gold or sustainably sourced materials whenever possible
visit their factories and workshops regularly
7 of the best sustainable jewellery brands
Let's find the new jewel in your wardrobe's crown.
1. Mejuri - fine jewellery you can wear every day
This ethically sourced gold jewellery brand spoils you with a huge range.
Earrings, necklaces, rings, bracelets… Their hundreds of designs are eye-catching but versatile enough to be worn for both special occasions and with everyday outfits.
This brand is extremely transparent and uses recycled gold whenever possible.
2. Julia Otilia - nature-inspired sustainable jewellery brand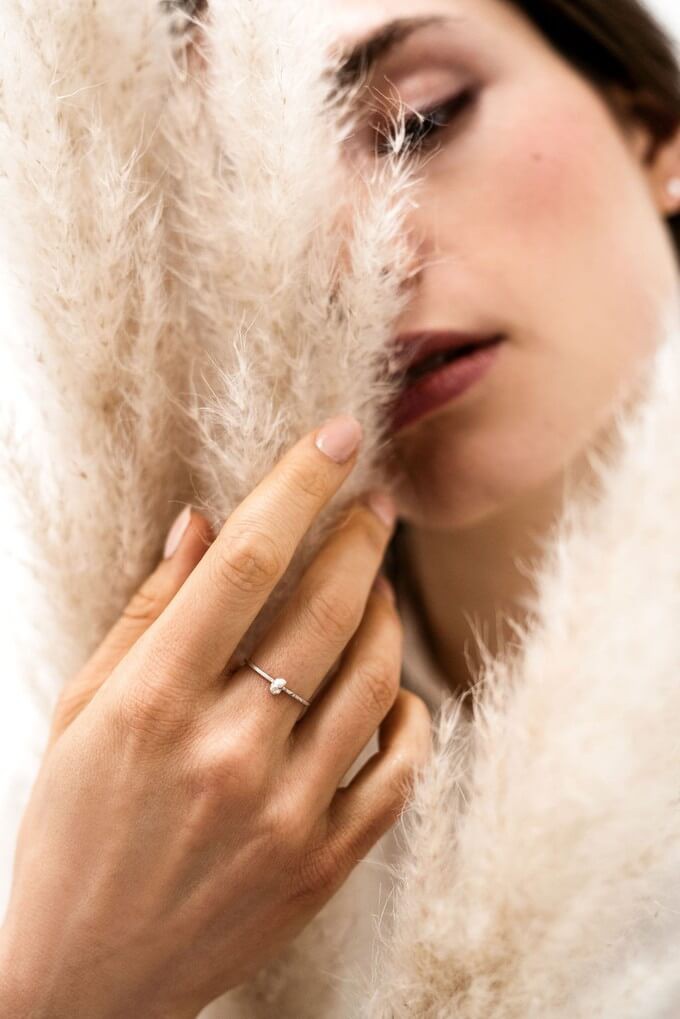 Leaves, blossoms, and feathers: this ethical jewellery range is inspired by the finest details in nature.
Made with love in Bali and Utrecht, all Julia Otilia pieces are created under fair working conditions and with an eye for the environment.
They also include many recycled materials.
3. Alohas - affordable sustainable jewellery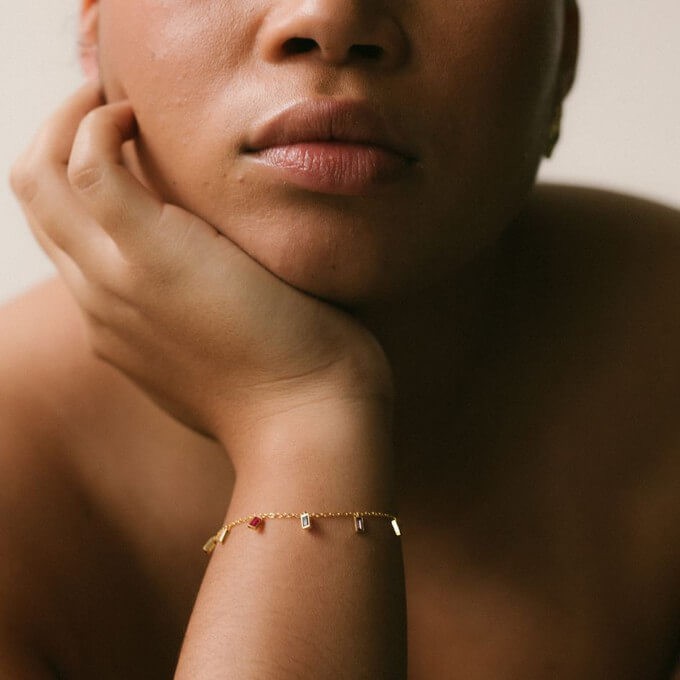 Although it doesn't focus on jewellery alone, Alohas offers an inspiring range of fairly budget-friendly and versatile pieces.
To fight overproduction, they rely on a pre-order system, and they prioritise vegan and sustainable materials.
4. Paguro - best recycled jewellery brand
Fancy some sustainable jewellery pieces that are literally one of a kind?
Paguro uses reclaimed and repurposed materials that would otherwise end up in landfills or be incinerated. Not only does this reduce waste (bonus eco-friendly points!), but it also translates into exceptionally creative and attention-grabbing pieces.
This affordable ethical jewellery brand is fairtrade and PETA-approved.
5. Loft and Daughter - ethical jewellery brand with a cause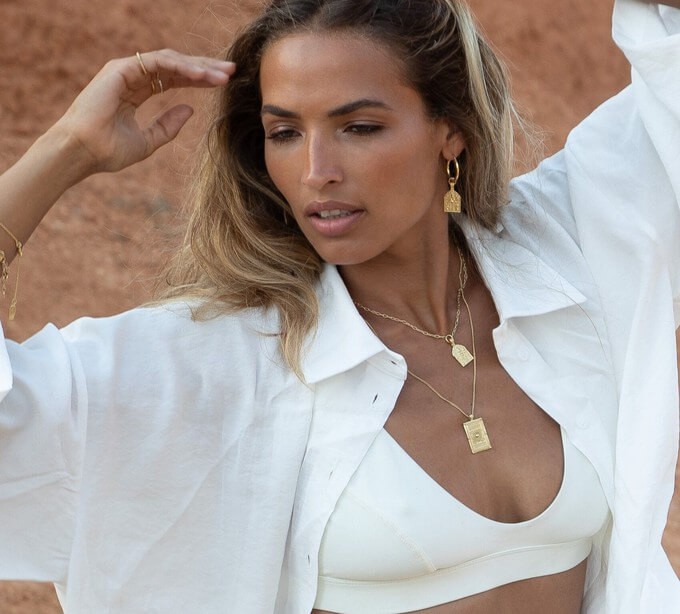 WFTO and GOTS-certified, this vegan jewellery is handmade by vulnerable or displaced artisans in Jaipur, India.
The workshop runs on solar energy, and this sustainable jewellery brand uses plenty of recycled materials.
As for styles, you can find both versatile pieces and colourful designs that are guaranteed to become a conversation starter.
6. Bound Studios - vegan, local, and women-run
Founded by a passionate single mother with her own sense of style, this ethical jewellery brand makes all its pieces in Europe.
Bound Studios uses recycled sterling silver as well as recycled paper and organic cotton for bags and packaging. It also plants two trees with each order.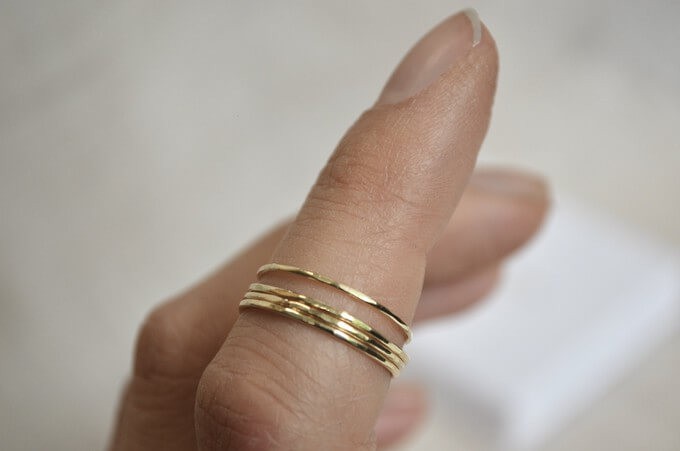 This Amsterdam-based brand was started by two sisters who put sustainability at the heart of their production.
99% of it involves recycled gold and silver, and all packaging is plastic-free.
Solitude the Label offers a particularly wide range of rings and necklaces but includes some beautiful earrings and bracelets, too.
You can find even more sustainable jewellery brands on Project Cece. As a search engine for ethical fashion and accessories, we're basically a gold mine of eco-friendly pieces (we couldn't help it).
---
From reducing your carbon emissions to defying sexist expectations, here's the difference you'll make by embracing repeat oufits, with 4 tips to get inspired.
From belts to statement jewellery, learn how to style a dress in different ways to obtain endless outfits without buying more and more garments.
Hoping for an ethical outfit from head to toe? Then be sure to include one of the best sustainable scrunchies and hair accessories. These are our favourites!
Project Cece is a platform that collects ethical clothing from different webshops on one website. Take a look in our shopping section and find the clothing that fits your style, budget and values!