Best Sustainable Men's Shoes: 5 Ethical Brands + Buying Guide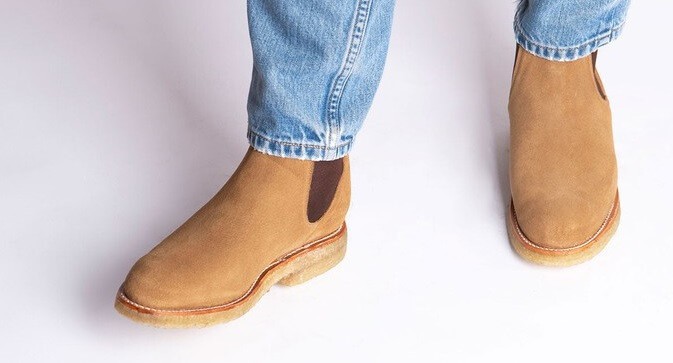 Most ethical fashion seems to be geared towards women. So, what if you're after the best sustainable men's shoes?
In reality, lots of fairtrade brands offer them, too: you just need to know where to look!
What are sustainable men's shoes made of?
Sustainable shoes are mostly made using vegetable-tanned leather as opposed to chemical tanning, which is worse for the environment.
Some others involve fruit-based leather or other types of vegan leather, which is perfect if you follow a plant-based lifestyle.
If you're unsure, you can check our sustainability comparison between real and vegan leather.
Some other ethical men's shoes brands have found even more creative ways of keeping their production eco-friendly, like using natural rubber or recycled materials.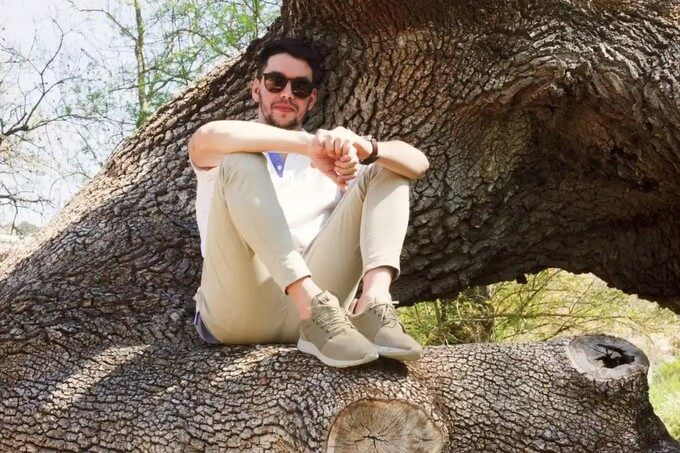 Either way, there's another big difference between fair trade men's shoes and the ones you find in fast fashion stores: the best sustainable men's shoes are also made ethically by workers who are treated well and paid fair wages.
And trust us: it's not a given!
Even some big names and luxury brands went through some scandals for using the same sweatshops as fast fashion companies.
5 brands offering some of the best sustainable shoes for men
Here are our current favourites when it comes to the largest or most eco-friendly ranges.
1. Cano - best smart casual shoes for men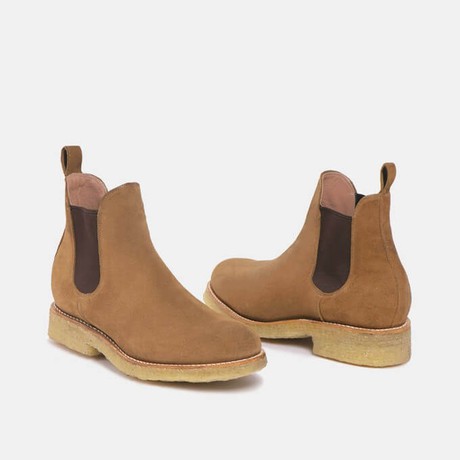 From sustainable men's boots to loafers and lace-up shoes, this brand offers lots of versatile options.
Cano combines traditional craftsmanship with innovative solutions to create shoes that are both environmentally friendly and made to last. For example, they mainly involve vegetable-tanned leather.
2. ACBC - best sustainable trainers for men
This brand's name stands for 'Anything Can Be Changed'... and they're certainly walking the talk!
B-Corp certified, ACBC makes sustainable men's trainers using innovative materials like corn and grape-skin fibre, apple leather, and recycled plastic bottles.
3. NOAH - wide range of environmentally friendly men's shoes
Ethical boots for men, loafers, lace-ups? You name it, and NOAH probably has it!
As well as vegan leather, this brand gets extra sustainability points for using natural latex and rubber.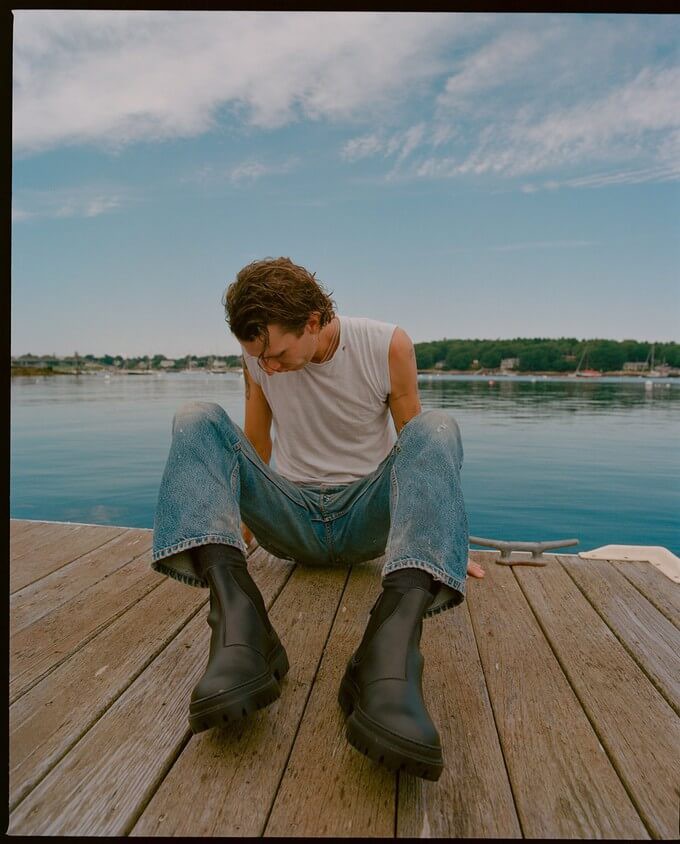 Are you after some ethical men's shoes to expand your vegan lifestyle from the table to your wardrobe and accessories? Well, it's in the name!
Good Guys Don't Wear Leather has lots of different vegan shoes for men, all produced by family businesses in Portugal, Spain, and Italy.
5. 8000Kicks - best hemp shoes for men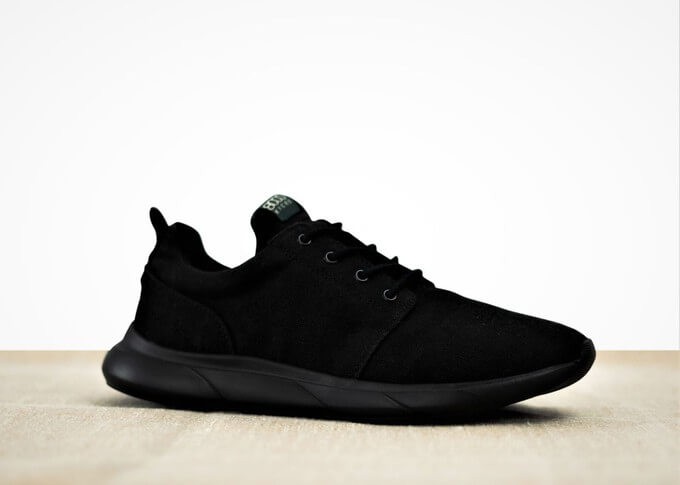 How about some trainers and boots made using one of the most sustainable fabrics?
These hemp shoes for men don't involve PFC (a more common but toxic option) and yet they're still waterproof. Nice one!
Finding more ethical men's shoes on Project Cece
Here's the thing: those are some of the brands with the largest range of sustainable men's shoes, but there's so much more to it. In fact, several fashion companies offer a few footwear options for men, too.
But how can you scout for them without wasting hours browsing the internet and jumping from one tab to another?
Simple: we've gathered hundreds of fairtrade brands in one place and added filters to narrow down your choices. Just select what matters the most to you when it comes to sustainable men's shoes, from materials to ethical certifications and size.
Taking the first step towards a more eco-friendly footprint has never been easier!
---
Bad news: it's not a one-word answer. Good news? We've created a simple real leather vs vegan leather comparison to help you make the right choice for YOU.
Tired of browsing tons of different shops to find the right ethical t-shirts for men? We've brought over 200 fair trade brands in one place. Here are our top favourites!
Finding sustainable menswear is now easier than ever! Let us show you the best ethical fashion brands for men, from stylish garments to comfy casualwear to shoes.
Project Cece is a platform that collects ethical clothing from different webshops on one website. Take a look in our shopping section and find the clothing that fits your style, budget and values!