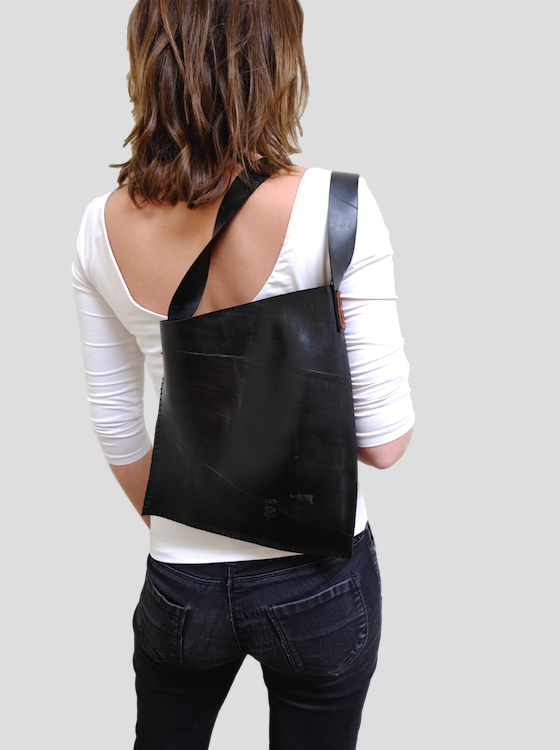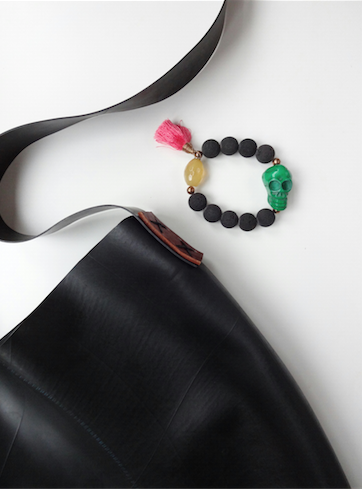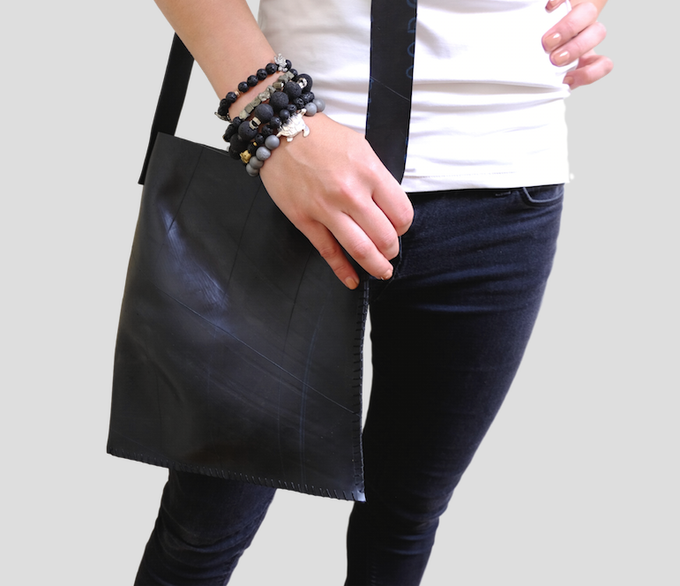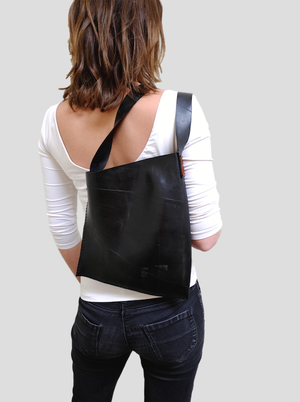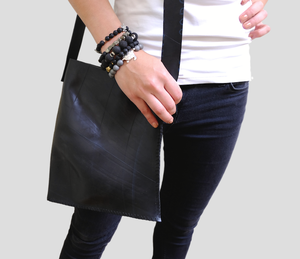 Stitch'ed Shoulder bag
€ 29.00 €24.00


Stitch'ed is a practical shoulder bag made out of 100% recycled tires. Ivero is the brand behind this bag. This bag was hand-stitched by the designer herself. The up-cycled tires used carry more than just a simple past considering you can sometimes find patches that were vulcanised, making each bag unique.
Source: FerWay Designs
Recycled car tires
26 x 31 cm
(strap 112 cm)
Ivero is the bags and accessories brand from Iveth Rodriguez. Iveth makes her products from upcycled items that she finds around lakes and on beaches. She makes everything herself, which guarantees that nobody is exploited to make the products. Ivero is a Nicaraguan brand based in the capital Managua.
FerWay Designs is a webshop that gives ethical brands a platform to be seen. The webshop mainly sells bags and accessories. All FerWay Designs brands come from Nicaragua brands that produce fair trade. These Nica brands produce with high quality and an eye for detail. Fernando Argüello, the founder of Ferway Designs, believes that with his platform he can show how beautifully ethically produced products are. He fights to make this method of production the norm because he believes that Fair Is The Way!
Practical information:
Shipping fee: £7,- and free for purchases over £130,-
Delivery time: 3-5 working days
Address: No physical store