The first draft of the EU law on supply chain responsibility shows it will only apply to 1% of companies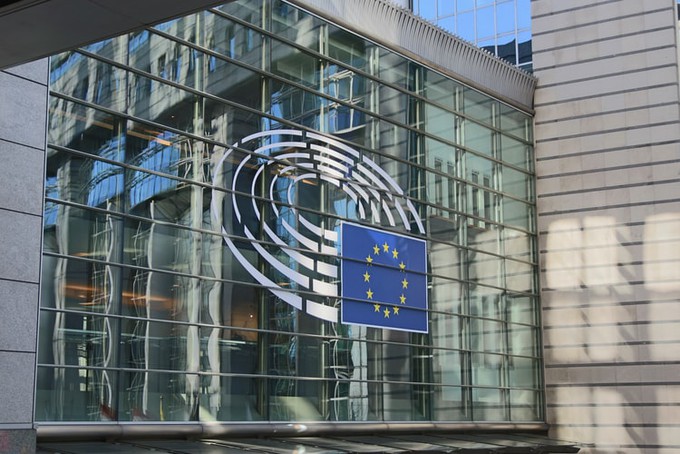 Today, the first draft of the ambitious due diligence law for businesses operating in the European Union is presented. It's an exciting moment, and in any way a breakthrough in holding brands responsible for their full supply chain. Especially in the fashion industry, where exploitation and pollution is common, this law could be a game changer.
Quick reminder, what is this European due diligence law again?

The European Parliament voted for unified legislation on corporate due diligence and accountability in March last year. The law would require all companies that (want to) sell their products on the European market to ensure human rights and environmental compliance in their full supply chain and would enable victims to sue them in front of an EU-based court rather than local courts. It would mean that companies need to pro-actively identify, prevent and mitigate violation of environmental and human right standards in their full supply chain.
What's in the first draft of the EU due diligence law?

After the Regulatory Scrutiny Board delayed the proposal twice, the first draft is a reduced version of the initial proposal.
The first major change is that instead of applying to all companies operating on the European market, it will only apply to those with over 500 employees and a net turnover of more than €150 million or, if companies are operating in a high risk sector like textiles, if they have more than 250 employees and a net turnover of more than €40 million. This means that the law would only apply to around 1% of European companies (~13000 companies).
The second change relates to the civil liability regime. This would enable people who are negatively affected by an EU company's operation abroad to take the company to court in an EU member state. Although the regime is still in the draft, which is a win, it is heavily narrowed down. If companies can show contractual assurances from their business partners that they complied with the company's code of conduct, they are exempt from the civil liability regime. Given the dependency structure and economic power that big companies usually have over their suppliers, it is to be seen if any of their partners would dare to be open about their actual conducts if it means they can lose the order.
What will happen next with the EU supply chain responsibility law?
After the presentation, there will most likely be more amendments from both the European Parliament and the member states. Once the law is adopted, member states have two years to incorporate it into local legislation. It is to be seen how strict the final legislation will be. Although we believe that any step forward should be celebrated, we're worried that the legislation will not account for the power structures often seen in global supply chains, especially for the bigger companies. However, if the 13000 biggest EU would be held responsible for their full supply chain, that would be a huge trailblazer!
---
More consumers are starting to open their eyes to its horrors, but what does fast fashion mean in practice? Let's find out with these examples and overview.
Every year, Business of Fashion and McKinsey & Company release an outlook on the fashion industry. In the sixth annual State of Fashion report they mention circular textiles as one of the key elements in the fashion industry for 2022.
In a major step in holding brands accountable for their full supply chain, the US Senate approved a bill that bans imports from China's Xinjiang region unless the importer can prove they were not made with forced labour.
Project Cece is a platform that collects ethical clothing from different webshops on one website. Take a look in our shopping section and find the clothing that fits your style, budget and values!