7 Eye-Opening Fast Fashion Documentaries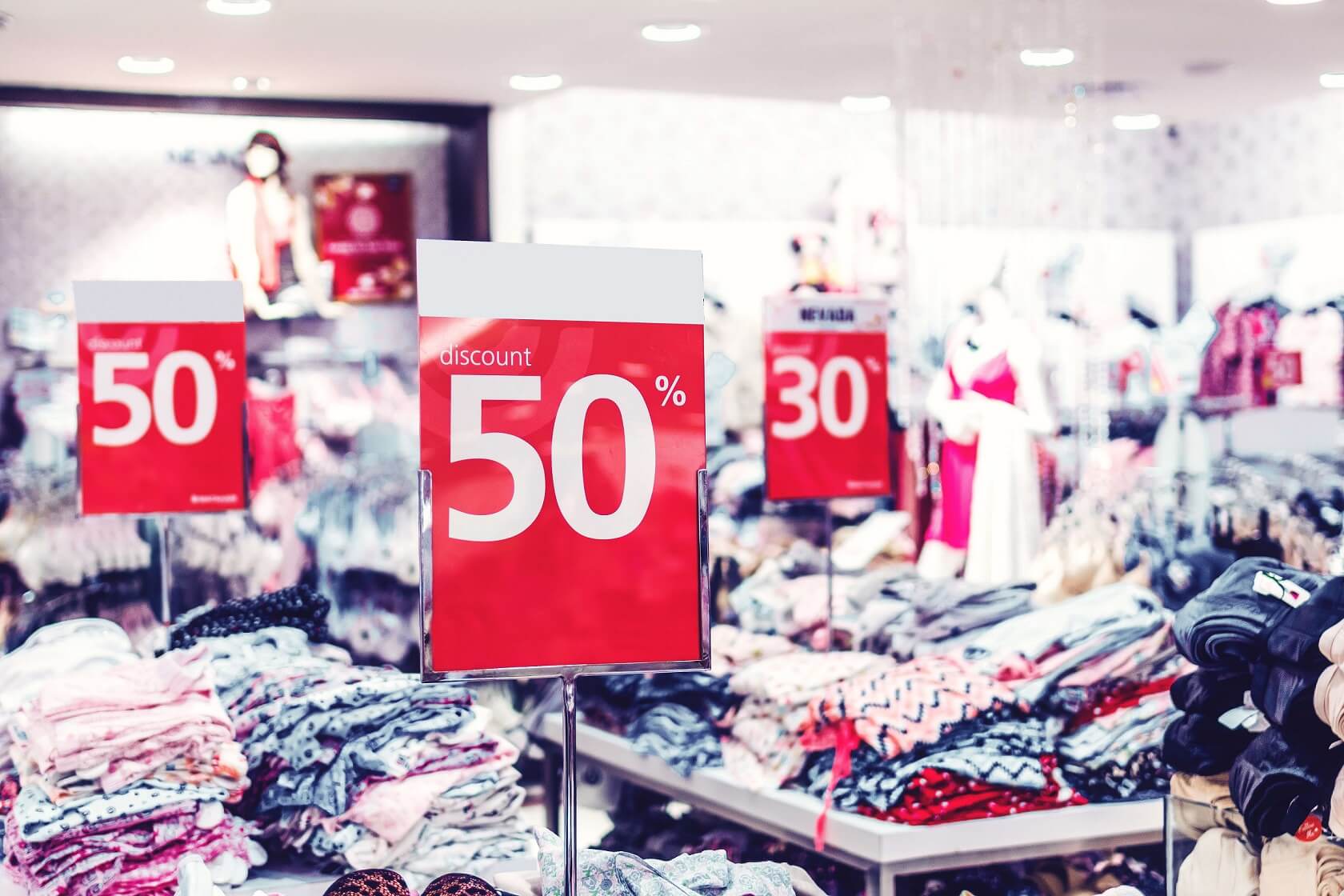 Constantly churning out new disposable garments to keep up with the ephemeral trends dictated by the catwalk, fast fashion might be dreamily cheap, but its reality looks more like a nightmare.
If you've started embracing slow and sustainable fashion but want to find out a bit more about what this industry is actually hiding, start here. All these fast fashion documentaries will show you why the real cost behind a £2 t-shirt is terribly high. If a picture is worth a thousand words, these interesting documentaries are guaranteed to convey a lot more than a cold list of statistics.
7 of the best documentaries on fast fashion
"The True Cost" by Andrew Morgan
Despite being filmed only a few years ago, this 2015 documentary has already become a cult must-watch in the eco-conscious community. It exposes the dark reality hidden by catwalks' misleading lights, creating a powerful juxtaposition between the oblivious consumers who buy the final products and the exploited workers who made them. The True Cost shows the intrinsic unsustainability of this materialistic business model, and looks at fast fashion from an environmental, ethical, social and psychological aspect, with a focus on human rights.
"RiverBlue" by David McIlvride & Roger Williams
As the name suggests, this film focuses on water pollution, and specifically on how fast fashion is killing our rivers by dumping toxic dyes, chemicals and hazardous materials into them. RiverBlue shows the impact that these practices have on the river and its ecosystems, as well as how they translate into suffering, illness and death for workers and people living in local villages.
"The Machinists" by Hannan Majid and Richard York
What better way to tell you all about the exploitation of fast fashion garment workers in Bangladesh than to show it to you through the eyes of three young women who work in those factories?
"Bitter Seeds" by Micha X. Peled
Unfortunately, over a quarter of a million Indian farmers take their lives every year, including the father of the journalist student followed by Micha in this documentary. As they investigate the reasons behind this heartbreaking statistic, they expose the reality of biotech farming and genetically-modified cotton, from their higher use of pesticides to the more frequent crop losses to the financial and mental stress that this provokes to cotton farmers.
"Fashion's Dirty Secrets" by Stacey Dooley
Journalist Stacey Dooley uncovers the pollution and environmental damage caused by fast fashion. As well as travelling the world to show us first-hand footage and personal experiences, she also interviews (or tries to) famous high-street chains, and helps passers-by open their eyes about what's in their shopping bags.
"Alex James: Slowing Down Fast Fashion" by Ben Akers
The Blur bassist presents a critical look at how short-term satisfaction has replaced long-term survival and sustainability in fast fashion. He shows us the terrible human and environmental cost of the clothes that we're used to consuming, but he leaves room for hope by inspiring us with the desire for change that's spreading among the sustainable community.
"The Next Black" by David Dworsky & Victor Kohler
Instead of focusing on fast fashion, this documentary shows us what's currently being done in order to redefine the way we see our clothes and introduce sustainable elements. From new technologies to interviews with the innovators who are shaping the future of clothing, it gives us hope by showing that change is already happening.
Have you already watched any of these fast fashion documentaries? Do you know any other good ones that our readers (and our team!) might enjoy? Let us know in the comments: we'd love to know!
Project Cece is a platform that collects ethical clothing from different webshops on one website. Take a look in our shopping section and find the clothing that fits your style, budget and values!
---
Eco-friendly? Ethical? Vegan? We know: it sounds confusing at first. Let us tell you what sustainable fashion actually is and show you how you can embrace its beautiful mindset shift.
On 6 July, the ethical fashion designer Stella McCartney said in an interview with the Observer that she never washes her suits or takes them to dry cleaning. She added that you should wash as little as possible. We do agree with her on this, because the impact of washing your clothes is huge. But do we have to stop washing our clothes altogether?
Ever since we've entered the sustainable fashion world we have heard this statement a lot: 'The fashion industry is the second most polluting industry in the world.' We heard it at seminars, in workshops, documentaries, and for a long time, we believed it was the truth. But at some point, we started to wonder where this statement came from and if it was really true. We have searched the internet for information and in this blog post, we will show how polluting the fashion industry is compared to other major polluters.
Project Cece is a platform that collects ethical clothing from different webshops on one website. Take a look in our shopping section and find the clothing that fits your style, budget and values!