Best Ethical Plus Size Brands in the UK & Beyond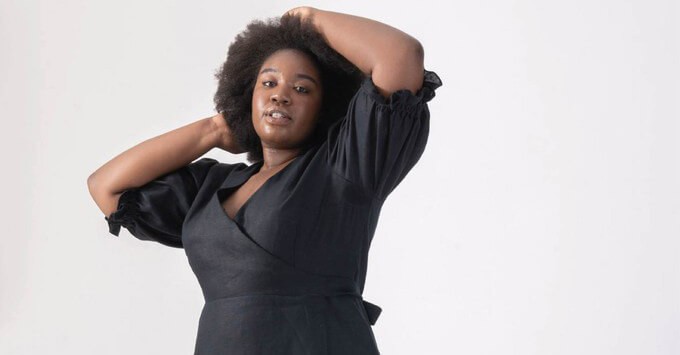 Looking for ethical plus size brands that don't force you to compromise? You're in the right place.
Slow fashion shouldn't stop at size 18, especially when that's the average woman's clothes size in the UK.
However, we were disappointed to find that the fair trade brands offering ethical plus size clothing are actually a small percentage.
Unfortunately, producing clothes sustainably often poses additional challenges. For example, while fast fashion companies tend to pay their garment workers once the goods are received (or even 60 days later), fairtrade brands usually cover these costs in advance.
They must also order minimum quantities of each garment to justify them. In some cases, the lower demand for ethical plus size clothing doesn't make it possible. People Tree actually explained how they did try to cater for it but didn't make the money back.
While we sincerely hope this can change, here are our favourite ethical plus size brands that you can rely on in the meantime.
[Please note that, while they all include several XL or XXL options, not every brand features plus size models in their promotional pictures.]
Best ethical plus size clothing UK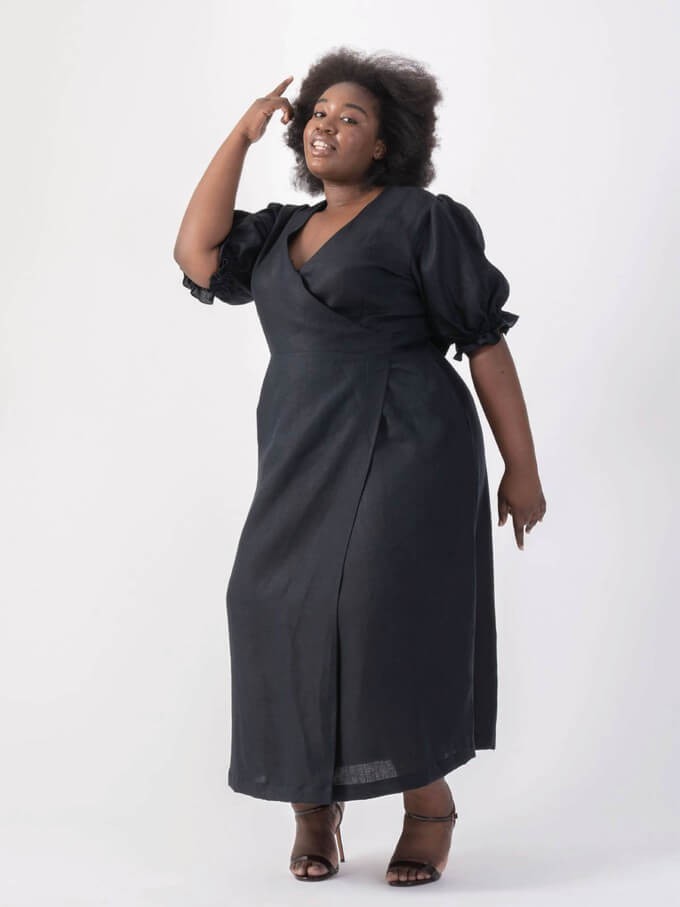 Colourful and creative, we'd probably describe the wide Birdsong range as elegant casualwear.
It involves all kinds of garments, from tops to dresses and jackets.
Most importantly, this brand is 100% fairtrade. They use sustainable fabrics like organic cotton, Tencel, and mulesing-free wool, as well as other environmentally friendly solutions like eco-pigments.
Their clothes are all produced locally in community workshops that provide fair opportunities to minorities like female migrants, adults with disabilities, and older women.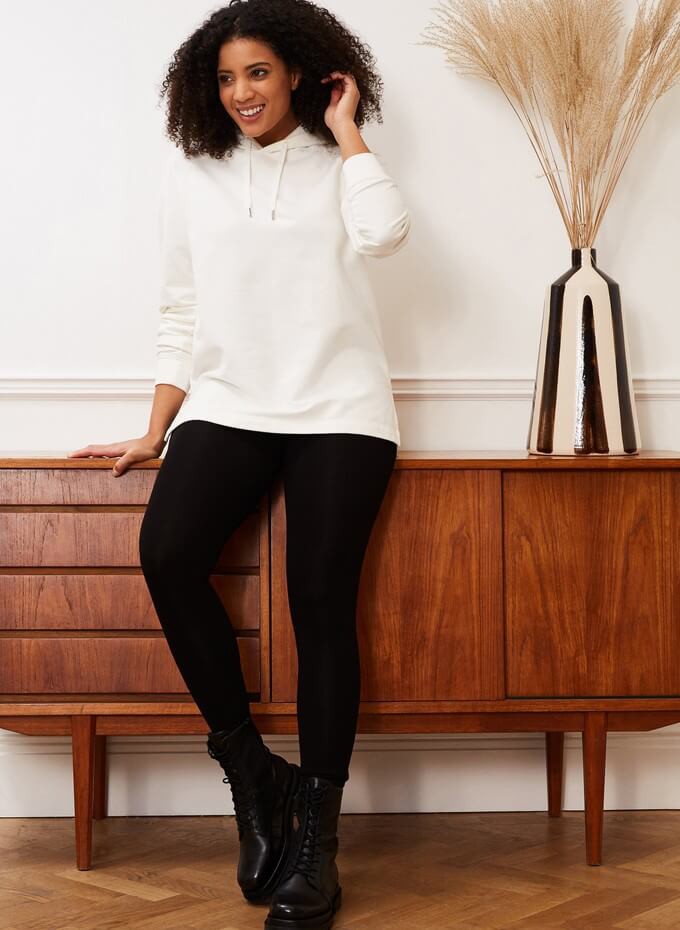 Baukjen specialises in versatile garments that can easily be repurposed to create different outfits, such as monochrome items or simple patterns.
This ethical plus size clothing brand in the UK ticks several sustainable boxes.
First of all, most of their clothes are manufactured in Europe, but the team is also in close contact with their two Bulgarian and Chinese workshops to ensure that fair conditions are maintained.
They also rely on sustainable fabrics like organic cotton, linen, mulesing-free wool, and Ecovero™ viscose.
As well as planting a tree for every order, Baukjen supports multiple charities, too.
Other ethical plus size brands to fall in love with
No Nasties - widest range of sustainable plus size clothing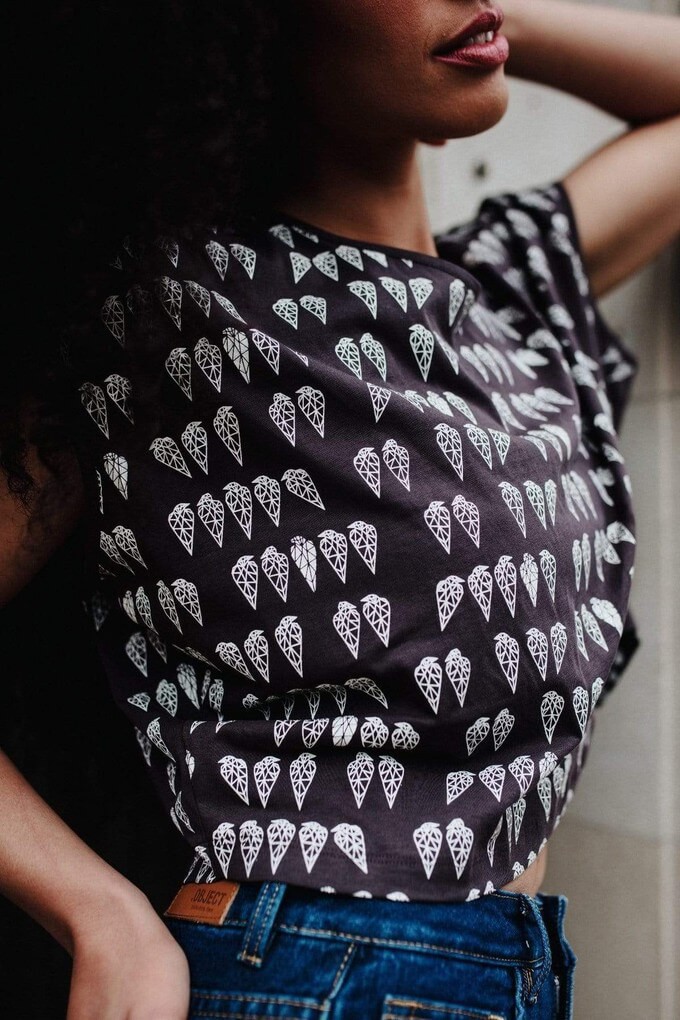 This Indian brand is renowned for choosing GOTS- and Fairtrade-certified organic cotton.
Their clothes are also 100% vegan, free from any kind of toxic substances, and produced in fair trade factories. Plus, this brand plants a tree with each purchase... and every single day!
We especially love the fact that, as well as size 18, No Nasties includes plenty of XL and XXL options.
Their wide range involves tops, skirts, dresses, and much more.
This ethical plus size brand creates some of the coolest streetwear we've seen, and they do so as sustainably as possible.
Their vegan garments are produced in Bangladesh ensuring fair working conditions (using GOTS-certified cotton or recycled materials), then printed in Hamburg.
Ikigai Labels - sustainable store with lots of plus size options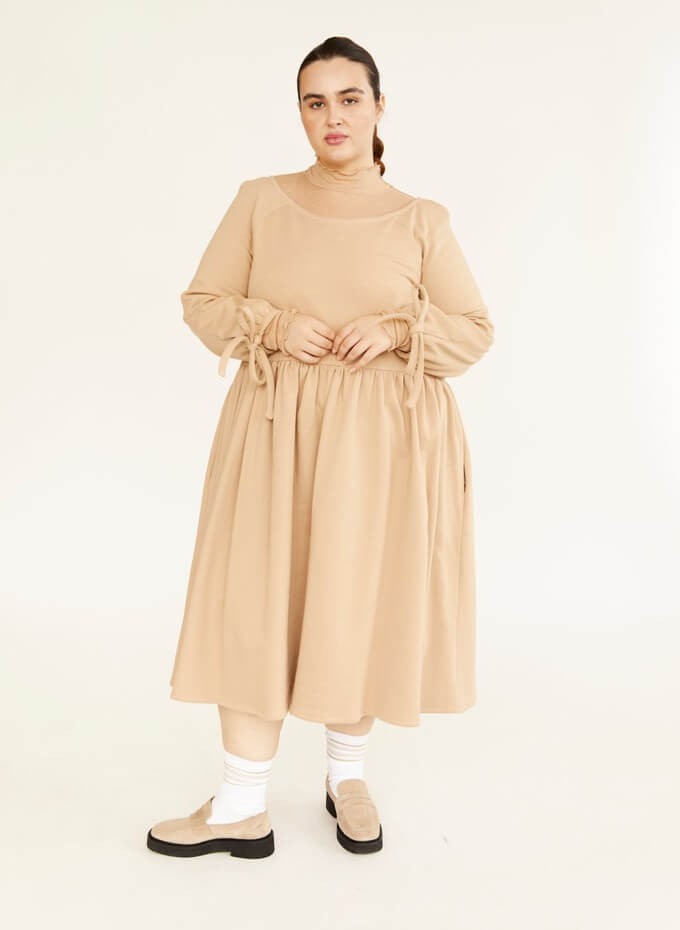 Rather than an ethical plus size brand, Ikigai Labels is an e-boutique selling slow fashion from different ones.
Don't worry, though: every single brand and item is carefully selected by its founder, who always looks for responsibly made garments or creative upcycled options.
While we hope to see many more ethical plus size brands, we hope that these ones gave you a good starting point!
---
Not sure where to begin your quest towards an ethical wardrobe? Start here! This is how to shop sustainable fashion clothes that match your style and ethos.
Falling in love with the best ethical fashion brands in the UK will allow you to avoid current import duties and reduce the carbon footprint of your clothes.
Eco-friendly? Ethical? Vegan? We know: it sounds confusing at first. Let us tell you what sustainable fashion actually is and show you how you can embrace its beautiful mindset shift.
Project Cece is a platform that collects ethical clothing from different webshops on one website. Take a look in our shopping section and find the clothing that fits your style, budget and values!