5 Best Sustainable Sock Brands: Ethical Socks that Rock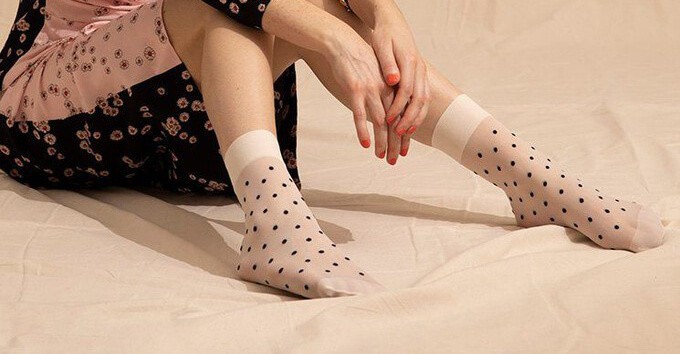 We're pretty sure we can all agree on one thing: we hated choosing or receiving socks as gifts when we were kids, but our enthusiasm for them has been growing proportionally with us.
The best sustainable socks are an even more exciting choice as they're super soft, made ethically, and available in a creative variety of styles.
Enough with all those fast fashion options consisting of extremely polluting synthetic materials or traditionally grown cotton full of pesticides!
Here are some of the best ethical socks brands that we've been obsessing over recently.
1.Komodo - best ethical socks UK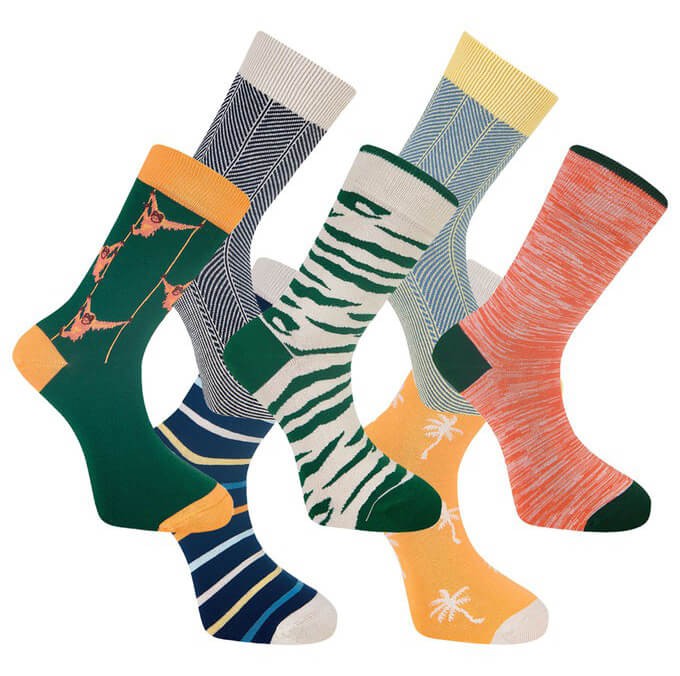 If you were hoping for some colourful patterns and designs, Komodo has your feet covered.
This pioneer ethical fashion brand offers an extremely wide range of options even when it comes to keeping your toes warm.
Their vegan socks mostly consist of GOTS-certified organic cotton and, thanks to their reinforced heels and toes, clearly made to last.
Plus, you'll receive them in eco-friendly packaging, from recycled paper to compostable foil and paper tape. Nice one, Komodo!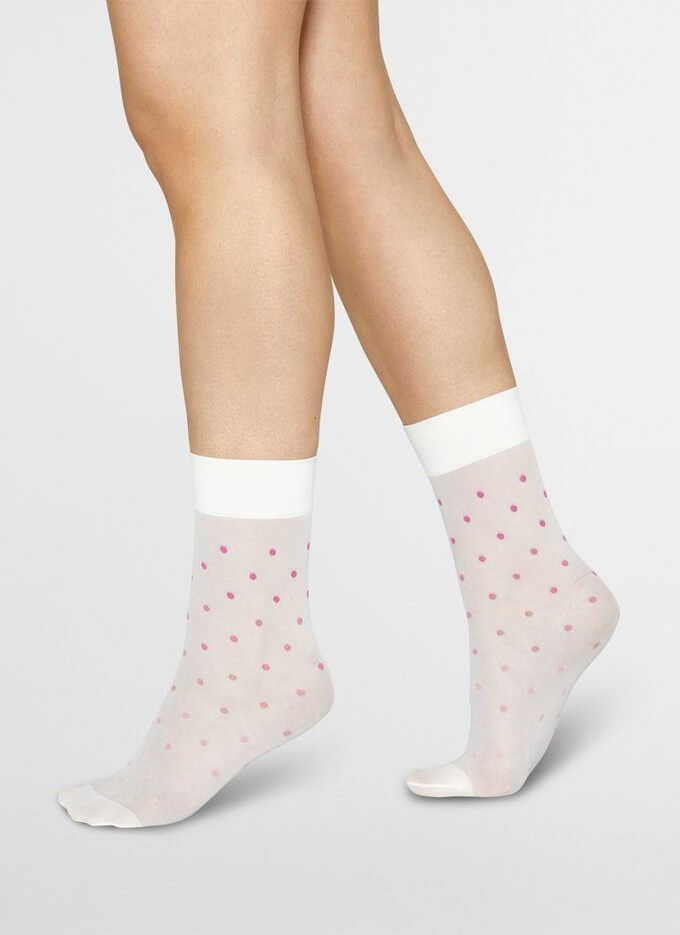 While this brand is mainly known for stockings (duh), their range of sustainable socks is just as impressive.
They're definitely the kind of socks that you'll want to let poke out of your trainers to make a bold statement and complement the rest of your outfit.
At the same time, Swedish Stockings also include several more versatile models.
The best thing about them? As well as reducing waste by relying on recycled materials, this brand produces them in zero-waste factories powered by renewable energy.
3. People Tree - best organic cotton socks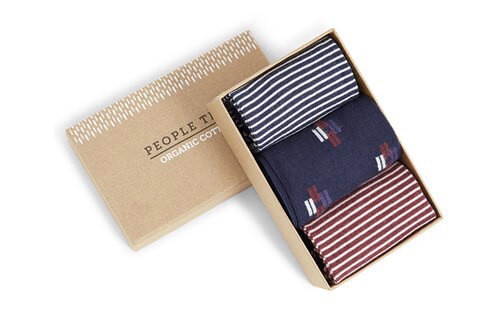 Of course, this fairtrade giant offers lots of sustainable socks, too!
And they're made of 98% GOTS-certified organic cotton, which we absolutely love.
People Tree's range includes both versatile pairs and noticeable patterns, and have you seen their sets of three?
Definitely a beautiful ethical fashion gift idea, if you ask us.
4. A-Dam - best mens socks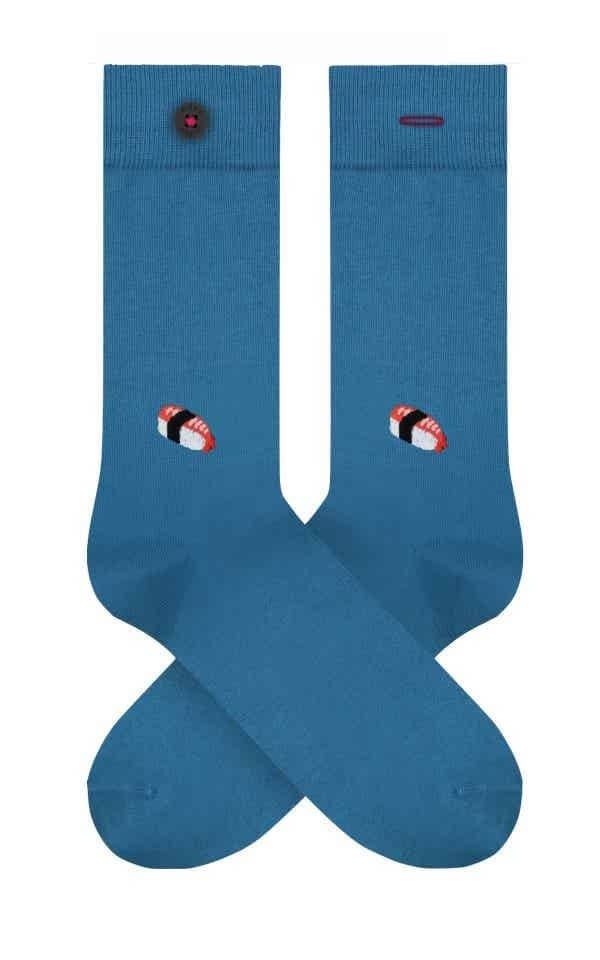 This brand probably has the most iconic range of sustainable socks that we've seen so far.
Their products tend to consist of a fairly minimalist design with one eye-catching element, ranging from animals to food and what we enjoyed the most: pop culture items.
Not only are they some of the best you can choose for yourself, but a fantastic gift idea, too.
As for the sustainability side of things, you can expect organic and recycled fabrics, and A-Dam collaborates with certified partners like Aquafil, Waste2Wear, and GOTS.
5. Lanius - most versatile designs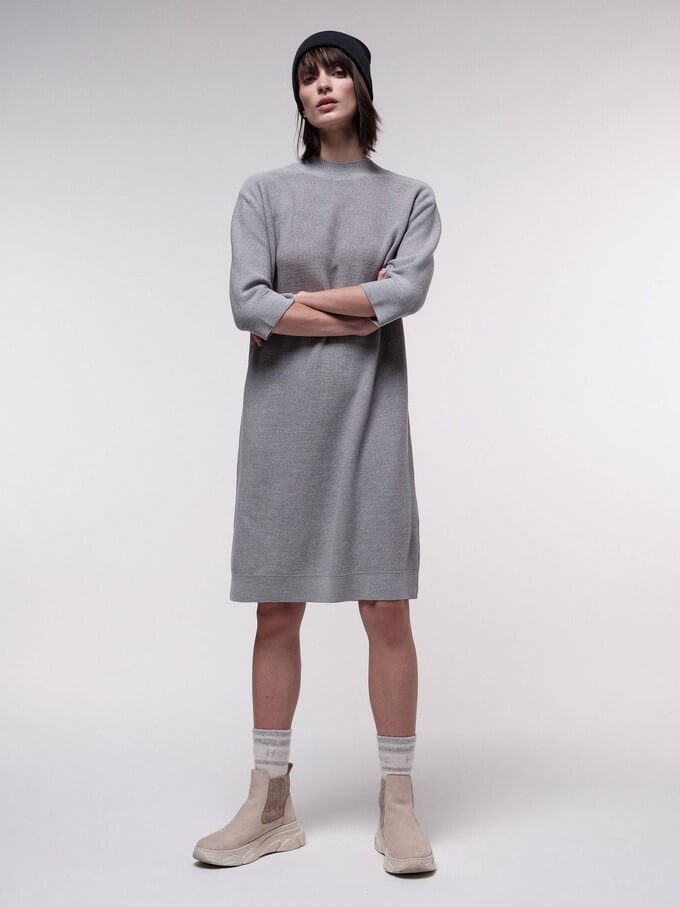 This sustainable brand has a wide range of sustainable socks that are fairly basic and versatile but still include one eye-catching element. For example, you can find several monochrome socks with a bold line in a different colour or some others showcasing familiar patterns.
They tend to consist of a mixture of organic wool and cotton, with only 2% elastane.
We hope you've already fallen in love with one of these resourceful and creative brands.
If you're still on the fence, though, don't worry: you can find many more sustainable socks on Project Cece, both in our womens and menswear sections as well as tons of unisex models.
Just use our filters to focus on what ethical truly means to you. Your socks drawer is about to become a lot more colourful and exciting!
---
Forget about disposable fast fashion garments or plastic-wrapped shower gels! Here are some ethical fashion gifts that feel good to give… and receive.
Some popular natural alternatives can be worst than other synthetic fabrics or less known materials. Discover what the most sustainable fabrics are in a simple way!
The number of vegans is skyrocketing in the UK with more people joining the lifestyle every day. And you can see that the market reacts. You can find more vegan options in restaurants, and supermarkets are well-equipped to deal with the plant-based lifestyle. Finding vegan shoes, however, can still be quite the challenge… That's why we would like to introduce you to some of our amazing vegan brands and collections that are available in the UK.
Project Cece is a platform that collects ethical clothing from different webshops on one website. Take a look in our shopping section and find the clothing that fits your style, budget and values!