8 Sustainable Wardrobe Essentials for All-but-Basic Outfits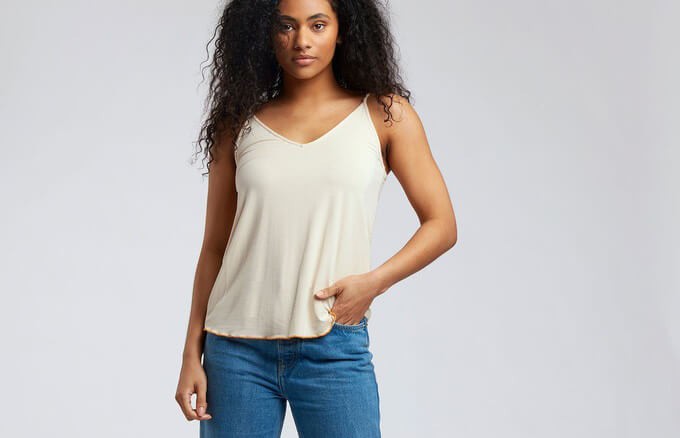 The most sustainable wardrobe essentials are… the ones you already own. If you've only just begun your ethical fashion journey or are planning on creating a capsule wardrobe, however, here are some ethical basics to get you started.
Don't forget that repurposing the same garments into different outfits is key when it comes to slow fashion.
That's why the right sustainable wardrobe essentials should be versatile, timeless, and even season-less.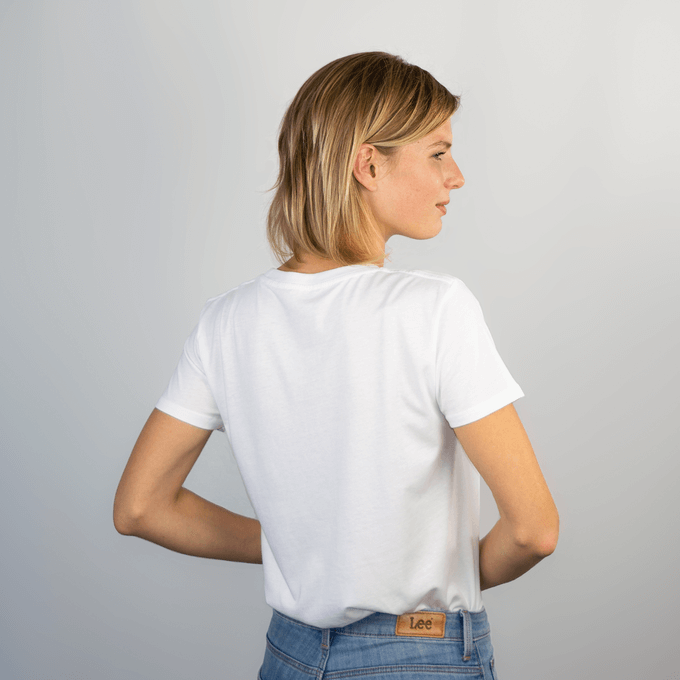 The iconic white tee is the least basic wardrobe basic!
While it's monochrome and simple and looks just as great with a pair of jeans or trousers, you can use it to create different layers, too.
For example, wear it underneath some dungarees, a dress with straps (add a necklace, too!), open shirt, blazer… you name it.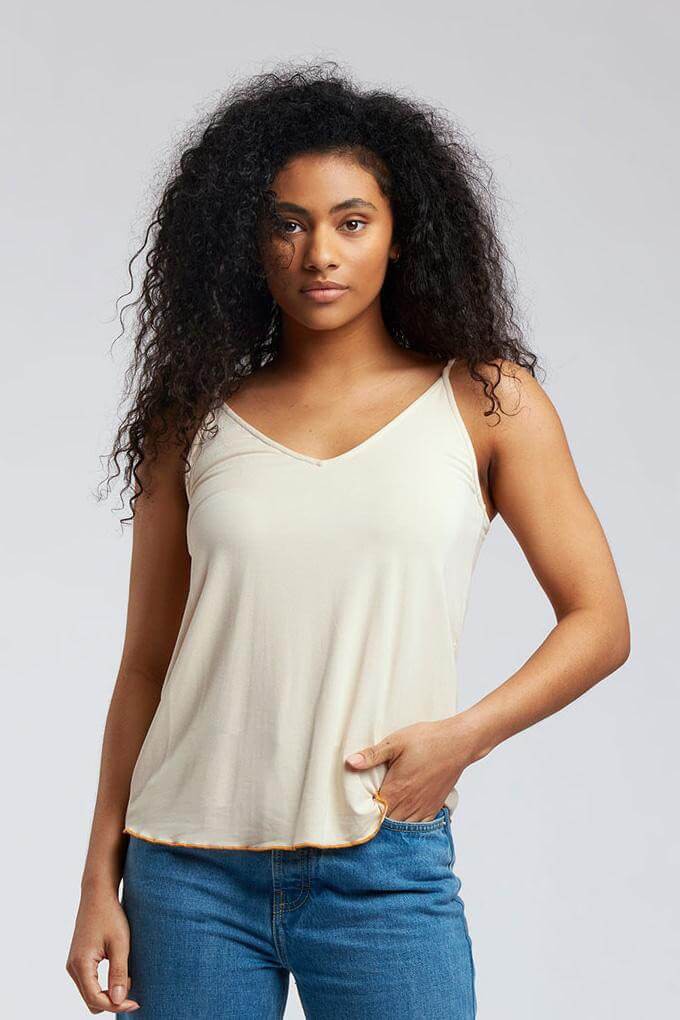 Tank tops are also ridiculously versatile.
Whether you'd rather wear them tucked into your trousers or outside, with a skirt or shorts, with dungarees or breezy layers, they are the starting point that you can rely on for a variety of outfits.
Just be sure to stick to a monochrome model to maximise their potential.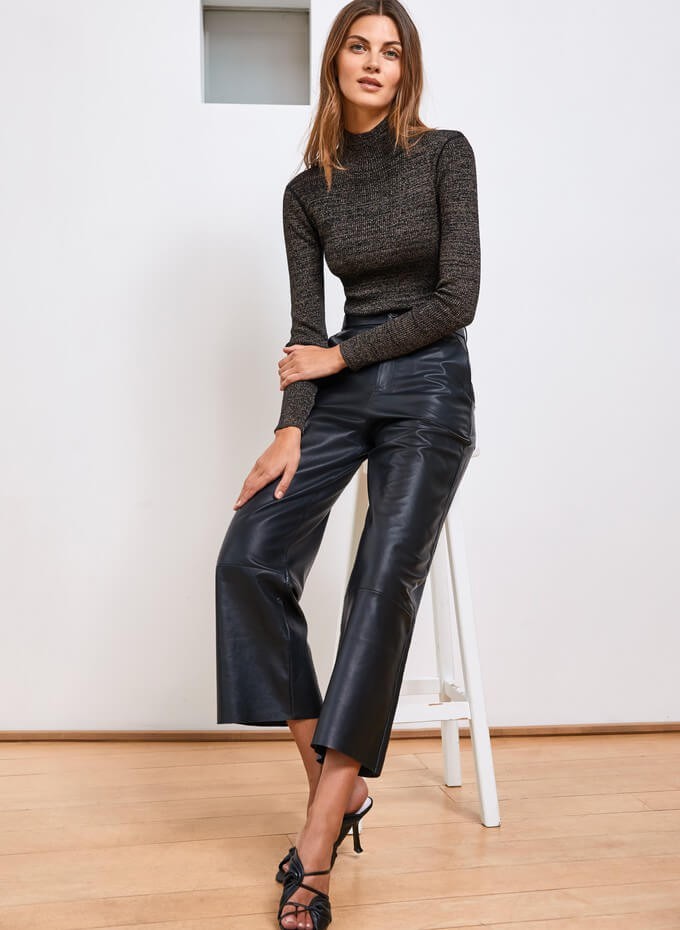 To make it easier to create several layer-based outfits, we recommend choosing a long-sleeved sustainable wardrobe basic that's also quite tight.
That way, you'll be able to wear it underneath dresses as well as knitwear, dungarees, and more.
Plus, it'll be easier to tuck it into your trousers or skirts!
You might have already fallen in love with a couple of bolder and more colourful patterned dresses, but we still recommend choosing a monochrome strap model as your sustainable wardrobe essential.
While you can always wear it on its own, it makes it a breeze to create the layered outfits we've mentioned so far (with t-shirts and turtlenecks, for example), or you can wear it with a tied-up blouse, blazer, or denim jacket.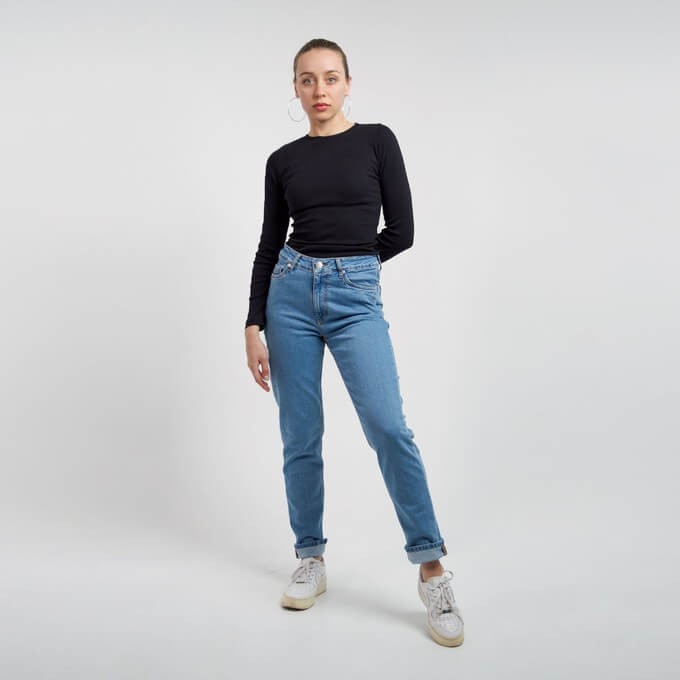 No wardrobe is complete without a good pair of jeans… and especially one made sustainably!
Lighter-coloured models tend to be more versatile as you can also wear them with black tops without them clashing.
However, just choose the right hue based on your preference and existing sustainable wardrobe essentials and garments.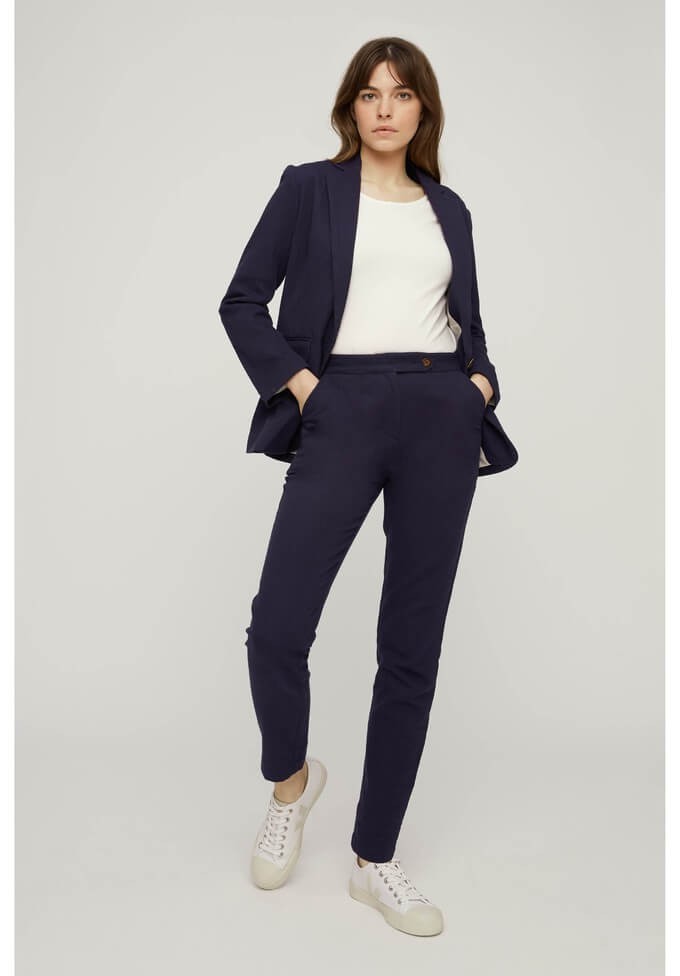 You could be wearing the most casual white t-shirt and jeans combo… and yet, as soon as you add a blazer, you'll instantly elevate your outfit.
These bad boys are a layering ally across all seasons. Regardless of whether you wear them casually or for more elegant outfits, you will immediately feel and look put together even when getting ready in a rush.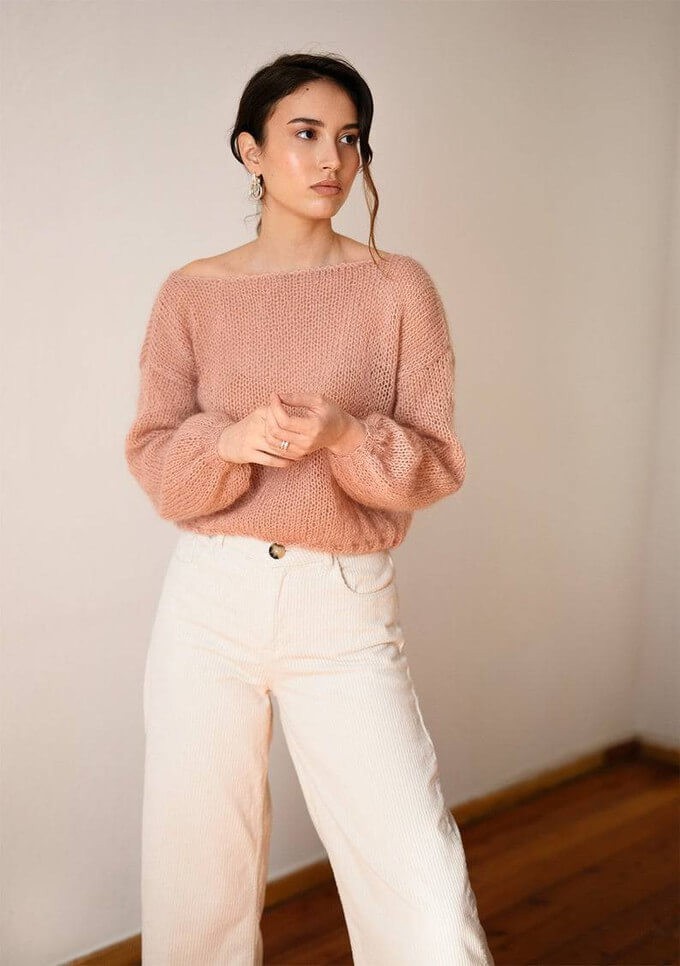 A versatile jumper is a useful sustainable wardrobe essential during autumn and winter, but it can come in handy even during those unpredictable summer evenings once the temperatures start to drop.
Wear it on its own or with a turtleneck or shirt poking out from underneath.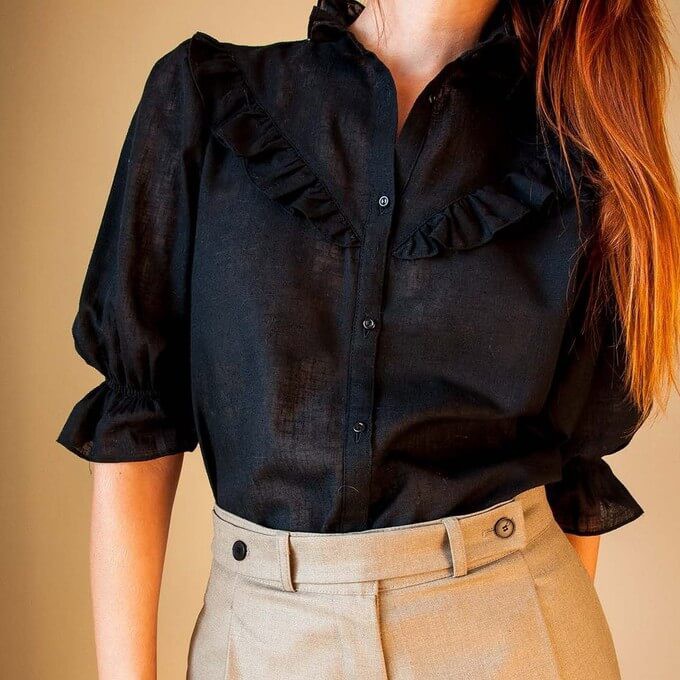 Another essential piece, a versatile monochrome blouse will go with trousers and skirts alike, but you can also use it to create layers.
Get creative with dungarees, dresses, and jumpers!
These are just the sustainable wardrobe essentials that we personally couldn't live without. While we hope they can be a helpful starting point for you too, focus on what's actually missing from your wardrobe. Not only that: on what works with your signature style and ethos.
Thanks to our time-saving categories and filters, you can now browse the collections of hundreds of fairtrade brands in one place on Project Cece.
Have fun finding the right sustainable wardrobe essentials for your outfits!
---
Maintain your signature ethical style when the temperatures get lower. Here are 9 layered outfit ideas to repurpose your garments creatively & keep warm.
When you learn how to create a sustainable wardrobe, you'll never find yourself complaining that 'you have nothing to wear!' Let's get started.
From belts to statement jewellery, learn how to style a dress in different ways to obtain endless outfits without buying more and more garments.
Project Cece is a platform that collects ethical clothing from different webshops on one website. Take a look in our shopping section and find the clothing that fits your style, budget and values!