Why the Fashion Revolution Still Matters Years After Rana Plaza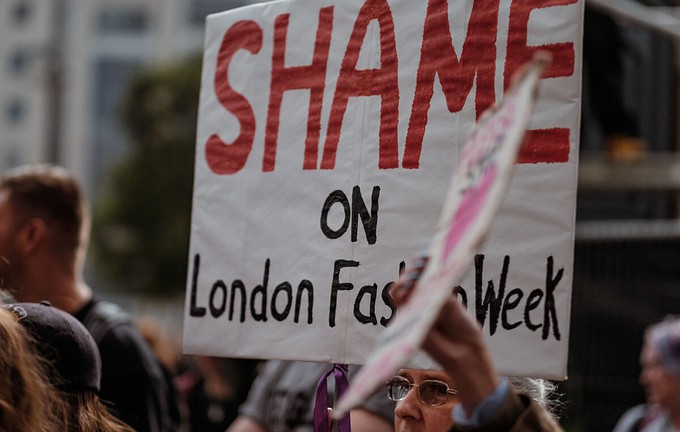 Online workshops, in-person events during the Fashion Revolution Week, posts tagged with #WhoMadeMyClothes: yes, unfortunately, fashion is still revolting.
And we say 'unfortunately' not because we don't believe in this powerful movement, but because it's heartbreaking to see that it's still so desperately needed.
What is the Fashion Revolution movement?
Fashion Revolution is a global movement campaigning for a fair, safe, eco-friendly, and transparent approach to this industry.
Basically, it calls for a systemic and structural change as we're all tired of vague promises and greenwashing!
This movement was founded in the wake of the Rana Plaza disaster in 2013, when over 1,000 garment workers died and 2,500 were injured due to a lack of health and safety measures in what was essentially a fast fashion sweatshop.
What has the Fashion Revolution done?
The Fashion Revolution has shone a light on the horrors behind fast fashion and started to make some positive changes:
Still, it's hard to shine a light on such a huge problem when so many people and companies prefer to turn a blind eye.
Why the Fashion Revolution is still needed years after the Rana Plaza tragedy
Sure, we've definitely seen some positive changes.
For example, more consumers are voting with their money and opting for ethical products: there's even been a 37% yearly increase in searches for sustainability-related keywords.
And yes, more brands are now publishing their supplier lists compared to only two or three years ago.
Still, the situation is far from ideal.
While fashion becomes faster, its progress towards a more ethical model is way too slow.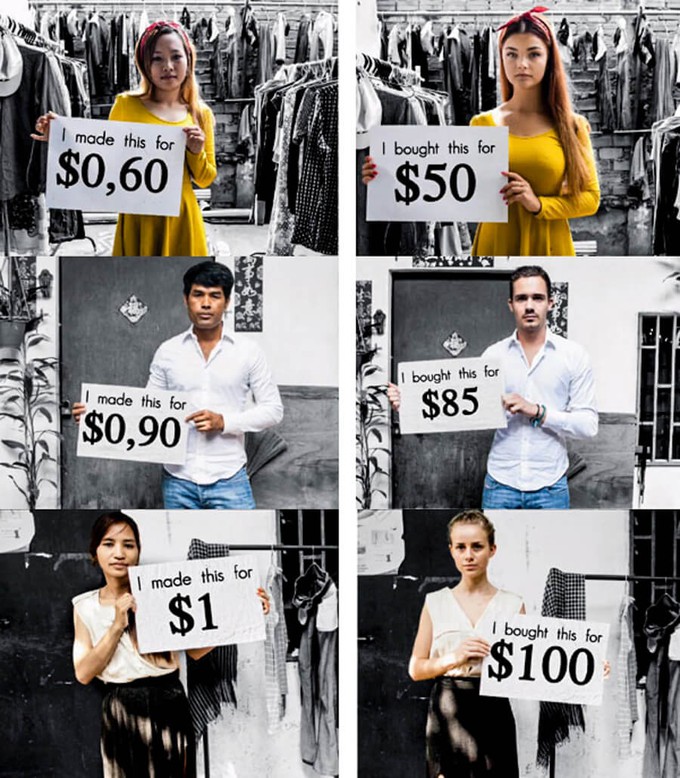 Photo credit: Heather Stilwell
Let's support the Fashion Revolution movement!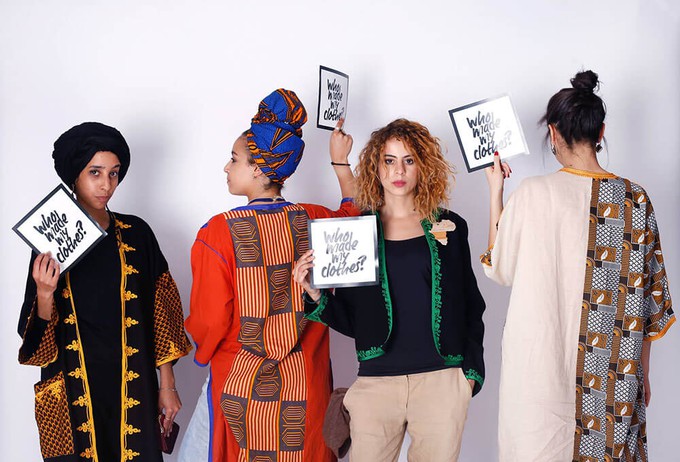 Photo credit: AfroCraze/Kaftan Mag
As well as discovering the Fashion Revolution Week events taking place around the anniversary of the Rana Plaza collapse, here's how you can support this ethical movement:
While the small positive changes shouldn't go unnoticed, the Fashion Revolution movement is just as needed now as it was a decade ago. Keep revolting with us!
---
Sweatshops, environmental damage, and a negative effect on young consumers' mental health: meet ultra fast fashion and its sinful consequences.
Enough with an unethical and unsustainable clothing industry! Fashion Revolution Week is your chance to have a say and push brands to take action. Here's how.
Ready to take the first step towards a more sustainable wardrobe? Here are some practical tips to ditch fast fashion and discover ethical alternatives.
Project Cece is a platform that collects ethical clothing from different webshops on one website. Take a look in our shopping section and find the clothing that fits your style, budget and values!