Fashion Revolution Week: How You Can Be Part of the Change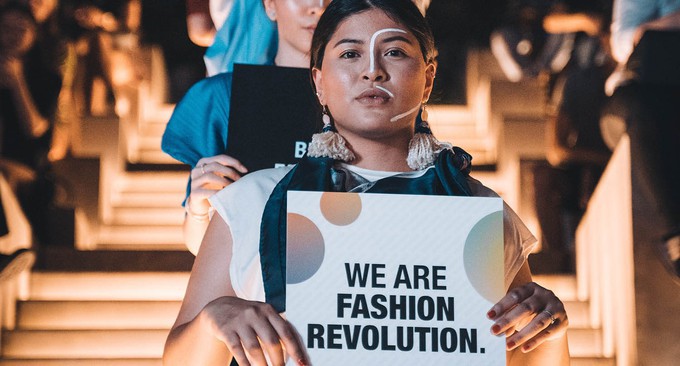 A peaceful rebellion against an oppressive, unsustainable system has begun.
All you need to take part in Fashion Revolution Week? Your social media platforms and some willingness to learn more about this subject.
Easy!
What is Fashion Revolution Week?
Fashion Revolution Week is a yearly movement to raise awareness of the environmental and social issues surrounding the clothing industry.
It takes place around the 24th of April (in 2022, from Monday 18th to Sunday 24th), the tragic anniversary of the Rana Plaza collapse.
When this Bangladesh building housing garment factories for some of the biggest fashion brands crumbled in 2013, it killed over 1,100 workers and injured 2,500: it was the first major wake up call to the horrors of fast fashion.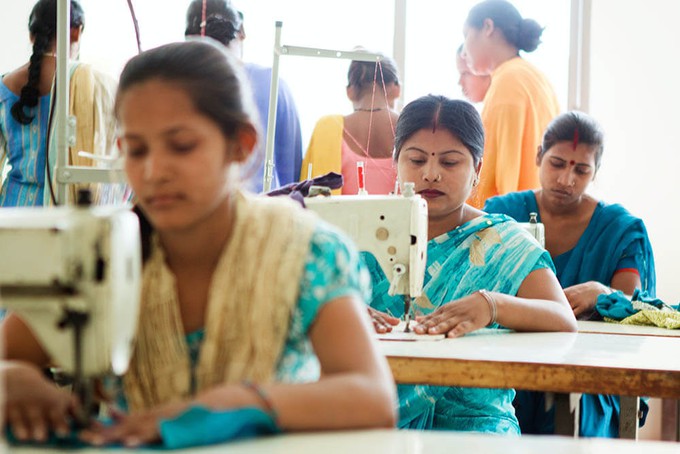 The aim of Fashion Revolution Week
Every year, people from all over the world come together to campaign for a fashion industry that's more sustainable, ethical, safe, accountable, and transparent.
A fashion industry that cares about both its workers and the planet.
The aim is to inspire a radical shift across all of its layers and focus on relationships, such as between the fashion industry and the environment, amongst companies (promoting collaboration over competition), and between brands and their suppliers.
How you can get involved with the Fashion Revolution Week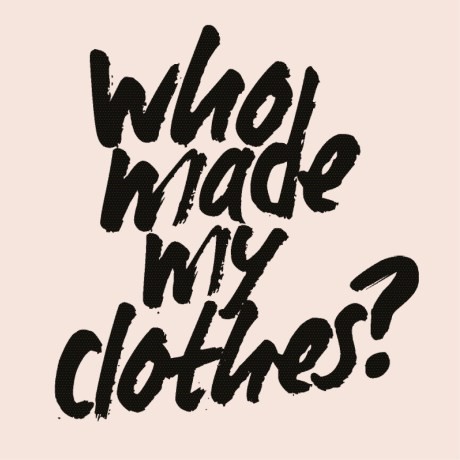 1. Ask brands #WhoMadeMyClothes
While this hashtag is important all year long, Fashion Revolution Week is the most effective time to use it.
Jump on Twitter or other social media platforms and ask this question to fashion brands that aren't transparent about their supply chain.
To reach more people and push these companies to be accountable for what happens in their sweatshops, you can also tag @fash_rev when you do so.
While, over the past few years, some brands have answered with pictures of their garment workers holding an #IMadeYourClothes sign (well done!), many have and will try to ignore our calls for transparency.
So, don't forget to follow up!
As the Fashion Revolution Week organisers state, 'our power is in persistence.'
2. Check out this movement's free guides
Nothing better than a starter pack to figure out exactly what you can do to get involved with this year's Fashion Revolution Week!
This movement offers several free resources (such as ebooks, guides, and digital downloads) to help you find the best way to make a statement.
3. Attend its online events
By following the Fashion Revolution on Twitter, Instagram, or Facebook, you'll get to attend different online events to learn more about this movement and discover new ways to help.
4. Team up with a friend (or two)
The more consumers are aware of this, the better!
Share this article on your social media or send it directly to a friend that you think might be a good ally.
5. Keep up the fashion revolution all year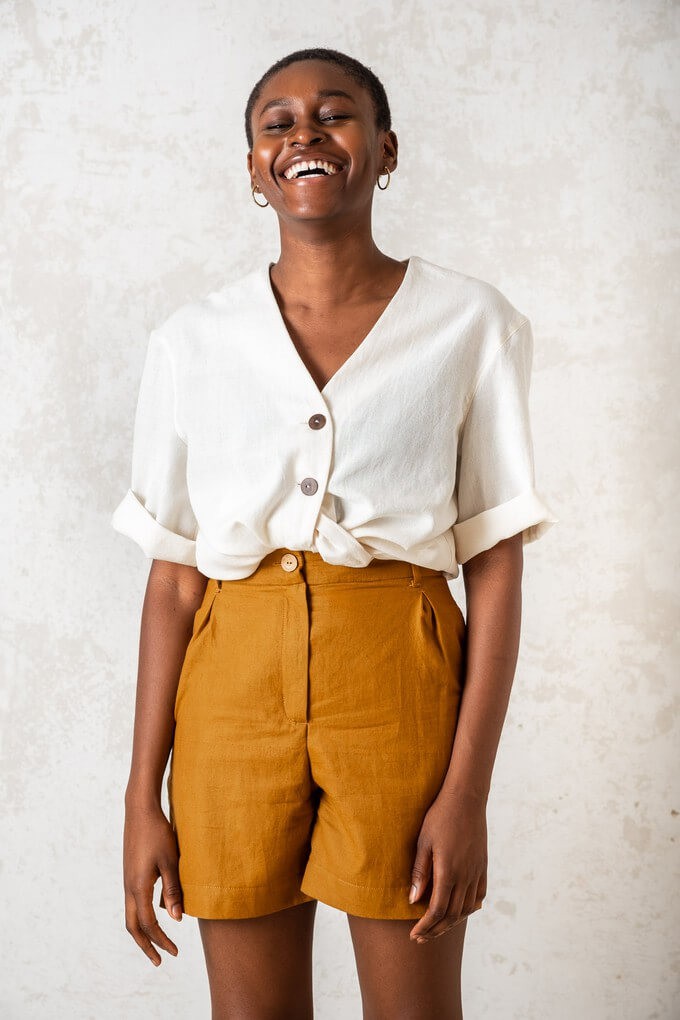 Fashion Revolution Week is an inspiring time brimming with solidarity, but it most certainly doesn't mean that we can forget about it after these seven days!
On the contrary, switching to sustainable fashion will allow you to support brands that are working super hard to change the current situation by putting their workers and the environment first.
Start by educating yourself on the problems with fast fashion (if you prefer a documentary, these are our favourite ones), and follow our simple tips to switch to sustainable alternatives.
As for ethical brands, you can find hundreds of them on Project Cece.
See you during this year's Fashion Revolution Week, yeah?
---
Ready to take the first step towards a more sustainable wardrobe? Here are some practical tips to ditch fast fashion and discover ethical alternatives.
From child labour to toxic dyes, there's a high hidden cost behind cheap labels. Check out the problems with fast fashion and discover a sustainable solution.
Looking for an interesting, educational watch? Discover the true cost behind a £2 t-shirt with the best fast fashion documentaries. Spoiler alert: it's very high.
Project Cece is a platform that collects ethical clothing from different webshops on one website. Take a look in our shopping section and find the clothing that fits your style, budget and values!