Do Sweatshops Still Exist in Europe & for Big Fashion Brands?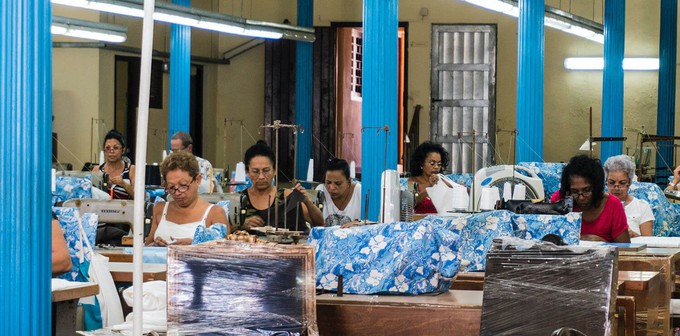 When we hear the word 'sweatshop', we instantly picture faraway factories in developing countries a decade or so ago. Surely, there's no such thing nowadays, and most definitely no sweatshops in Europe, right?
… RIGHT?!
We really wish we could say yes.
What is a sweatshop? (Simple definition)
A sweatshop is a workplace and, especially, a factory with poor, unsafe, or downright illegal working conditions. Its workers are mistreated, underpaid, or denied human rights like paid maternity leave.
One of the ways in which fast fashion manages to keep its prices so low is by outsourcing garment production to these factories through third parties.
The most famous example is Rana Plaza in Bangladesh, the sweatshop that collapsed in 2013 and that was producing clothes for household names like Primark, Mango, and Benetton.
Over 1,000 garment workers were killed and 2,500 injured.
Sweatshops in Europe today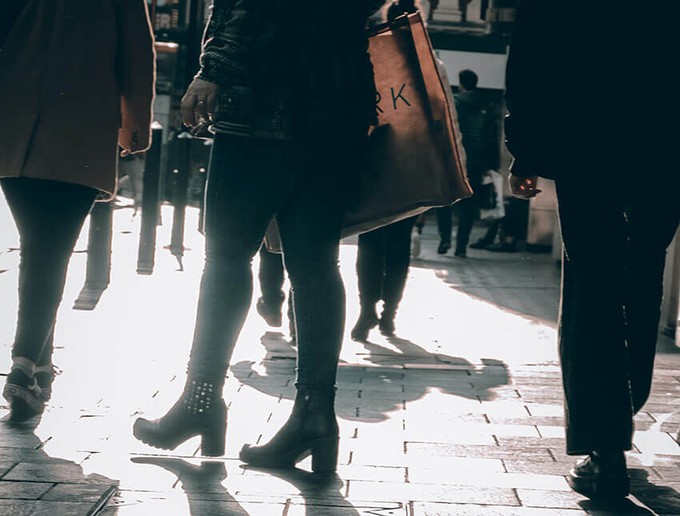 Unfortunately, despite this dreadful tragedy, this problem still exists a decade after the Rana Plaza disaster.
Isn't there some kind of regulation to stop sweatshops in Europe?
Technically, there is.
For example, safety and workers' rights in the workplace are covered by the EU Labour Law, but it's then down to national authorities to enforce it.
That's where it gets tricky (let alone the fact that not every European country is also part of the EU, of course).
While these factories are illegal, we won't find out about them until someone happens to realise what goes on behind their doors.
Examples of present-day sweatshops in Europe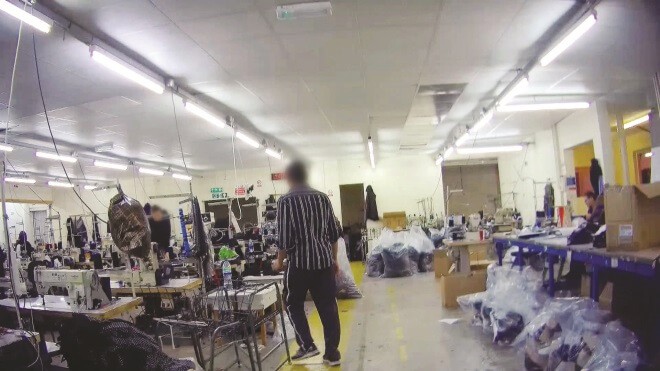 Picture credit: Drapers Online / Channel 4
European brands, faraway workshops
As well as actual sweatshops in Europe, there's another way in which you've probably been supporting them when buying from European brands or stores: workshops in developing countries are still a thing, too!
Some examples of popular household names in Europe that have been involved with sweatshop scandals:
In 2020, 83 multinationals including Nike and Adidas were linked to Chinese factories where Uighurs, a persecuted minority, were subjected to forced labour
Some of Shein's clothes, another huge ultra fast fashion online retailer, were produced by workers forced to withstand 75-hours weeks in six Guangzhou factories
Unfortunately, even though there's been some progress and new regulations put in place, sweatshops in Europe still exist. Plus, household names that you recognise from your local high street are outsourcing to sweatshops in other countries, too.
Wanna support fairtrade brands instead? Here's how to check if a brand is actually ethical.
---
It's time to open our eyes to the cost behind unsustainably cheap garments! Start with these fast fashion facts and stats (and how you can take it from here).
Sweatshops, environmental damage, and a negative effect on young consumers' mental health: meet ultra fast fashion and its sinful consequences.
Ready to take the first step towards a more sustainable wardrobe? Here are some practical tips to ditch fast fashion and discover ethical alternatives.
Project Cece is a platform that collects ethical clothing from different webshops on one website. Take a look in our shopping section and find the clothing that fits your style, budget and values!