9 Sustainable Summer Essentials for Your Wardrobe & Suitcase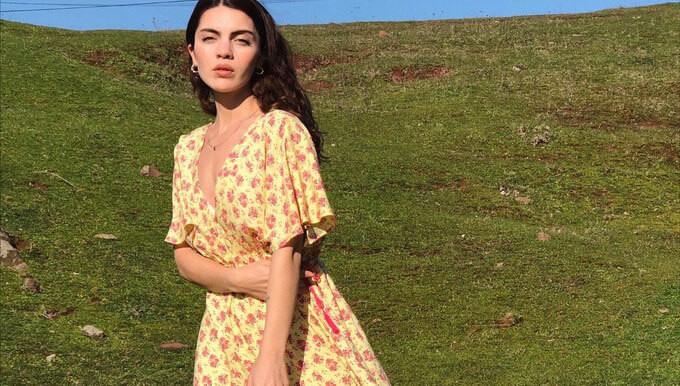 Why a list of sustainable summer essentials? Because the hauls of throwaway garments promoted by fast fashion are not eco-friendly.
These items are designed to follow current trends, fall apart after a few wearings, and be replaced by new ones every single season.
Instead, fall in love with a smaller but timeless wardrobe!
Here are some versatile pieces that you can repurpose and wear for many more summers to come.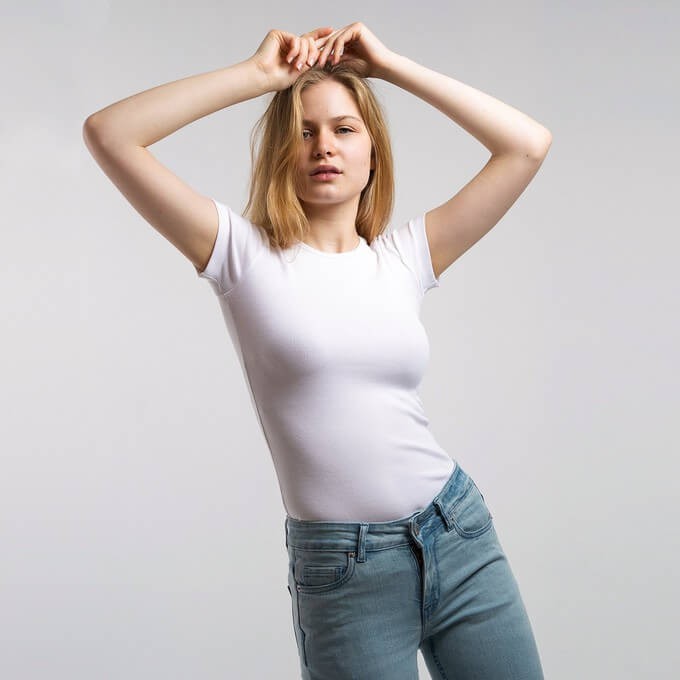 A plain white tee is the starting point for many sustainable summer outfits.
For example, you can wear it with denim shorts, colourful or patterned shorts, jeans, trousers, skirts, dungarees, and even underneath some strapped dresses.
We especially recommend choosing organic cotton for a more ethical twist.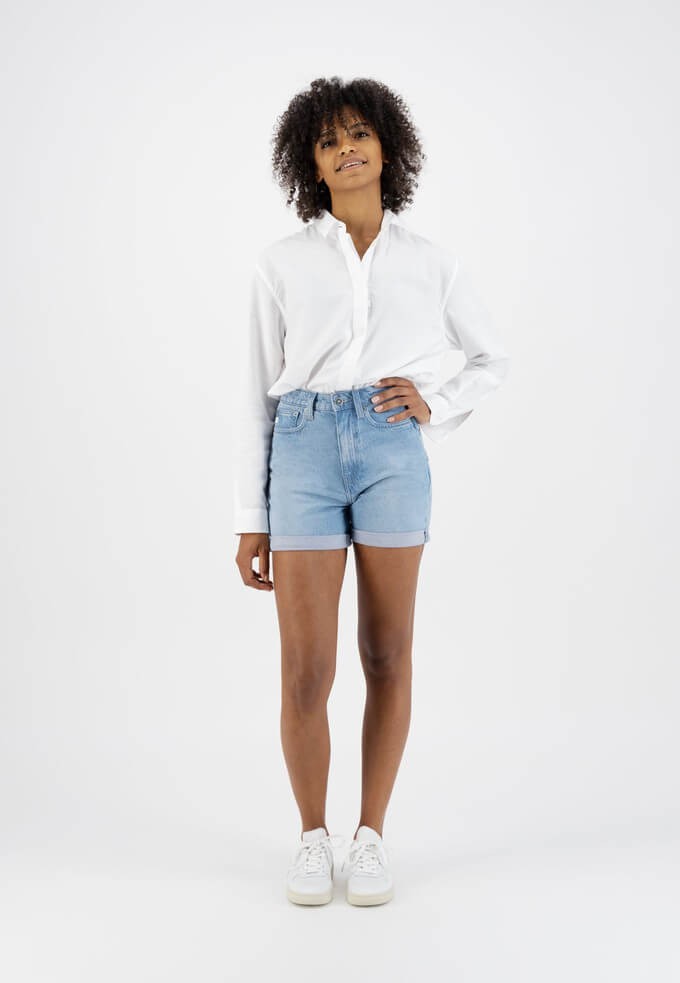 Another versatile staple, you can wear this sustainable summer essential with t-shirts in all kinds of colours and designs as well as tank tops, spaghetti straps, and bandeaus.
While traditional jeans require lots of water during their production phase, you could look for models made with a closed-loop system like MUD Jeans.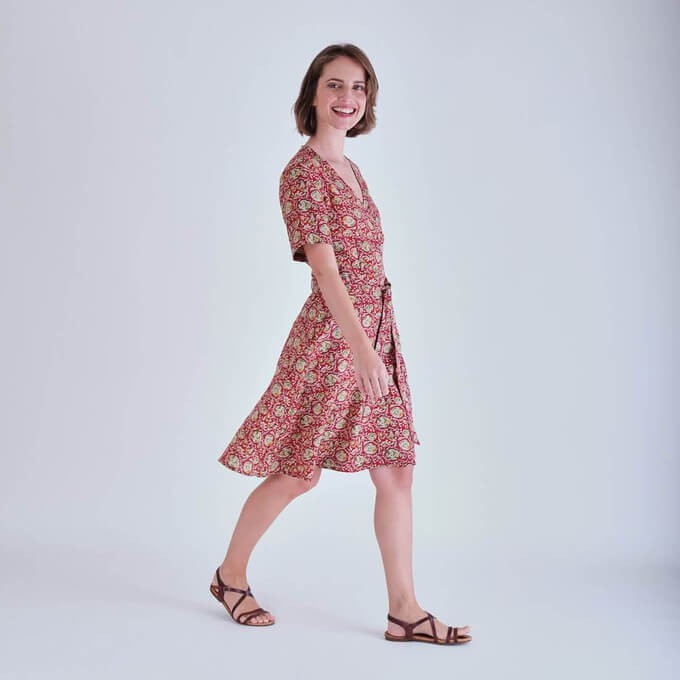 Instead of wasting time considering different combinations, sometimes it's just easier (and fun) to slide into a short dress.
The right design for you will depend on your personal style and preferences.
Still, some popular sustainable summer essentials include short patterned options and t-shirt dresses for a more casual look, especially when made of organic cotton, linen, bamboo, hemp, or recycled materials.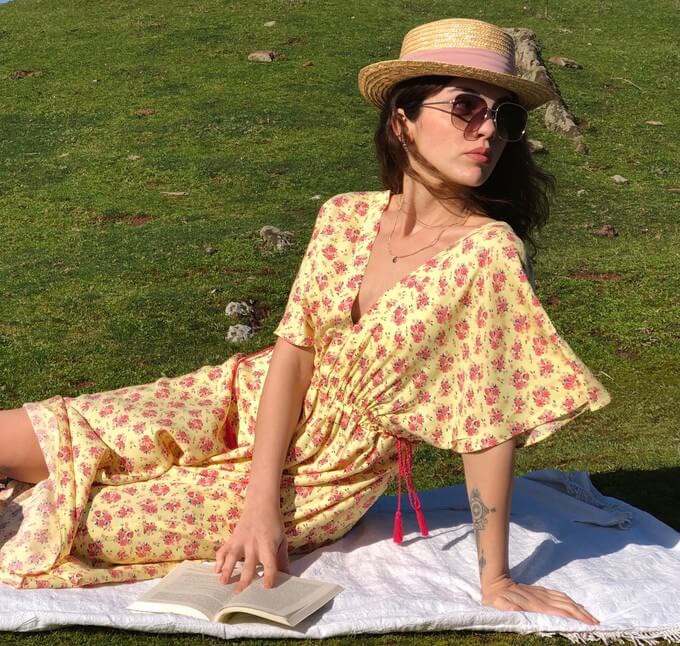 Perfect for the most carefree afternoons by the beach or when strolling in the sunshine, maxi dresses are another must during the hottest months of the year.
5. Sandals and summer shoes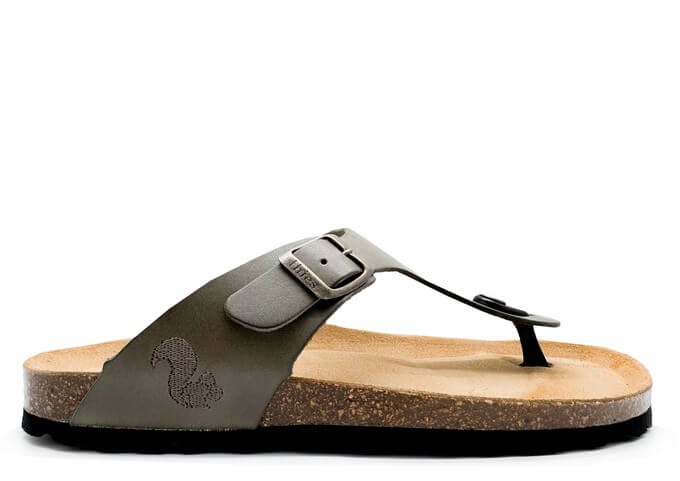 Forget about fast fashion's tacky options that break after a few months!
Instead, invest in durable sandals and summer shoes made ethically. Some creative options include sustainable rubber, organic cork, pineapple leather, and recycled materials.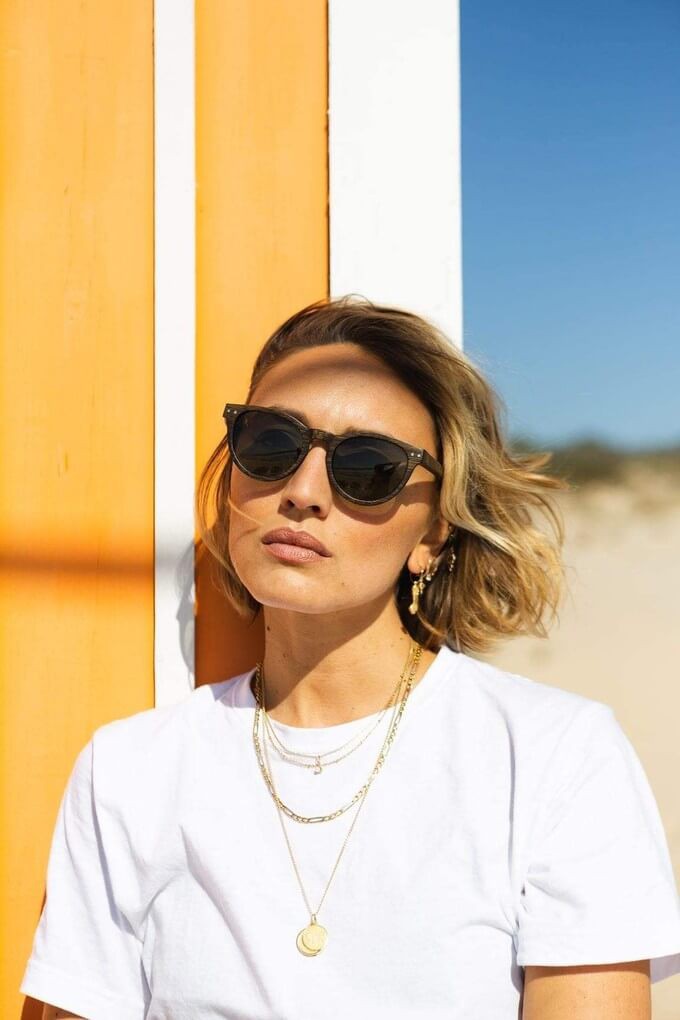 Unlike flimsy fast fashion models, the best sustainable sunglasses are reliable and made ethically.
For example, some of them involve plastic-free options like bamboo or cotton-based acetate.
From the beach to iced coffees in town with your friends, tote bags are one of the most versatile sustainable summer essentials!
Find a design that represents your style and ethos. As for materials, we especially recommend organic cotton.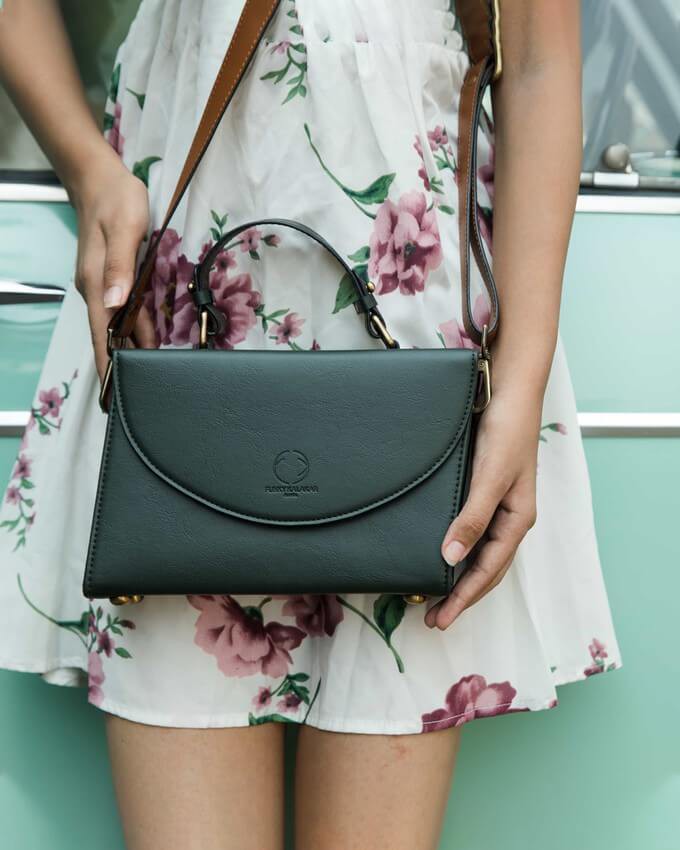 As well as being a more practical choice when you only need to carry a couple of small items, crossbody bags are a beautiful accessory. They especially look divine when paired up with summer dresses.
Depending on your definition of 'ethical', you could opt for a durable leather design produced by fairtrade brands or vegan options that bypass this material altogether.
9. The right items for your holidays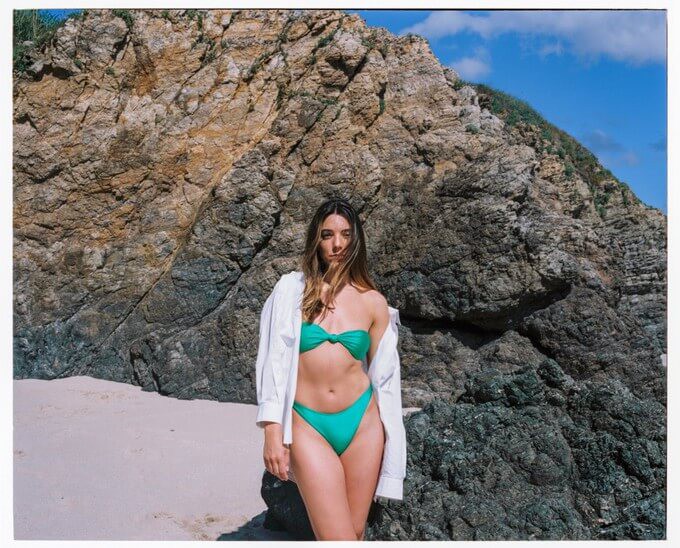 Some other sustainable summer essentials will depend on the type of vacation you're planning and how you personally enjoy spending the warmest months.
For example:
Finding the perfect sustainable summer essentials for you has never been easier!
On Project Cece, we've brought together hundreds of fairtrade brands and included handy filters to narrow down your choices.
Have fun creating a travel and summer wardrobe that's both stylish and ethical!
---
Instead of falling for fast fashion's throwaway garments and trends, try these sustainable summer outfits: kinder to the planet and without an expiry date!
From versatile tank tops to funky spaghetti straps, find the right sustainable sleeveless top for your summer wardrobe.
Are you after a sustainable summer dress that you can make the most of for many more warm seasons? Well done, you! We thought we'd share our favourite ones to help you choose.
Project Cece is a platform that collects ethical clothing from different webshops on one website. Take a look in our shopping section and find the clothing that fits your style, budget and values!