Best Ethical Maternity Clothes: From Bump to Baby (Sustainably)
If you have an eco-conscious heart, the thought of relying on fast fashion during these magical nine months must be extremely off-putting.
And we'll be honest: the sustainable fashion industry took a bit too long to catch up when it comes to ethical maternity clothes.
Luckily, more and more brands are now adding them to their collections. Some of them even specialise in this life chapter alone.
So, let's help you find the right sustainable maternity clothes to maintain your ethical mindset during pregnancy.
3 best ethical maternity brands for comfy but sustainable maternity wear
Here are some of our current favourites.
1. Boob Design - ethical pregnancy and nursing clothes in versatile designs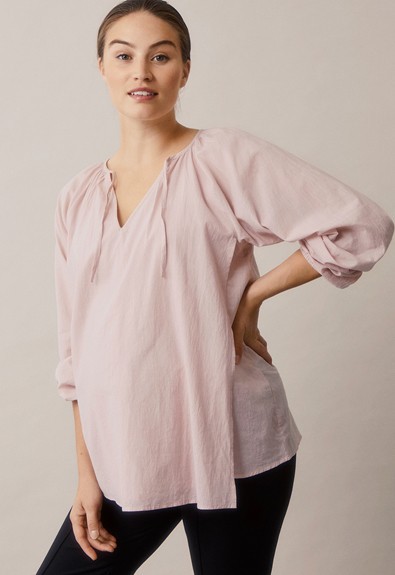 Founded all the way back in 1999, Boob Design is a real pioneer when it comes to ethical maternity clothes.
It initially specialised in creating comfortable garments to breastfeed (but you probably got that from the name).
Now? It's expanded its collections to ensure you can find the right ethical clothes for all the stages of motherhood.
Its range includes plenty of minimalist and monochrome designs that make it a breeze to create different outfits.
As for its eco-friendly approach, Boob Design uses the most sustainable materials: GOTS-certified organic cotton, mulesing-free wool, recycled polyester, and modal fabrics.
It's also extremely transparent, and the team visits their factories every year.
2. Tilbea London - the most colourful sustainable maternity clothes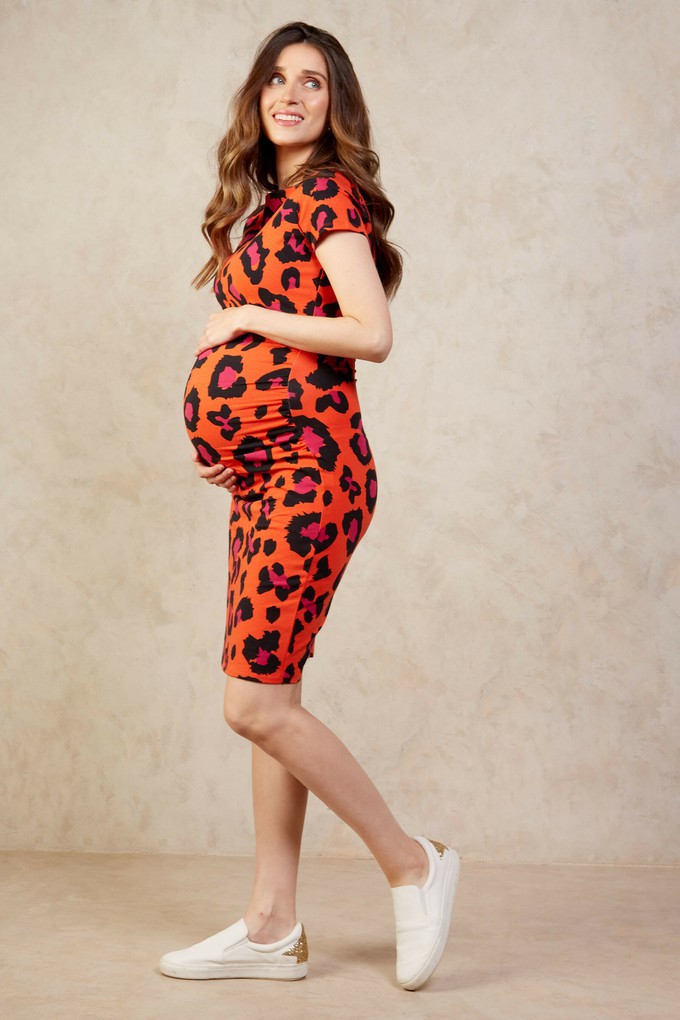 Who says that you should compromise on style during pregnancy?!
With its large variety of colourful and patterned designs, Tilbea London allows you to maintain your usual vibrant outfits.
This award-winning ethical maternity brand is female-founded and produces 80% of its clothing in Portugal.
It's really transparent when it comes to its India-based factories too, and all employees receive fair wages and good working conditions.
While its materials aren't always eco-friendly, 75% of its new collection involves sustainable fabrics like EcoVero, organic cotton, or reclaimed options.
3. Isabella Oliver - affordable and timeless ethical maternity wear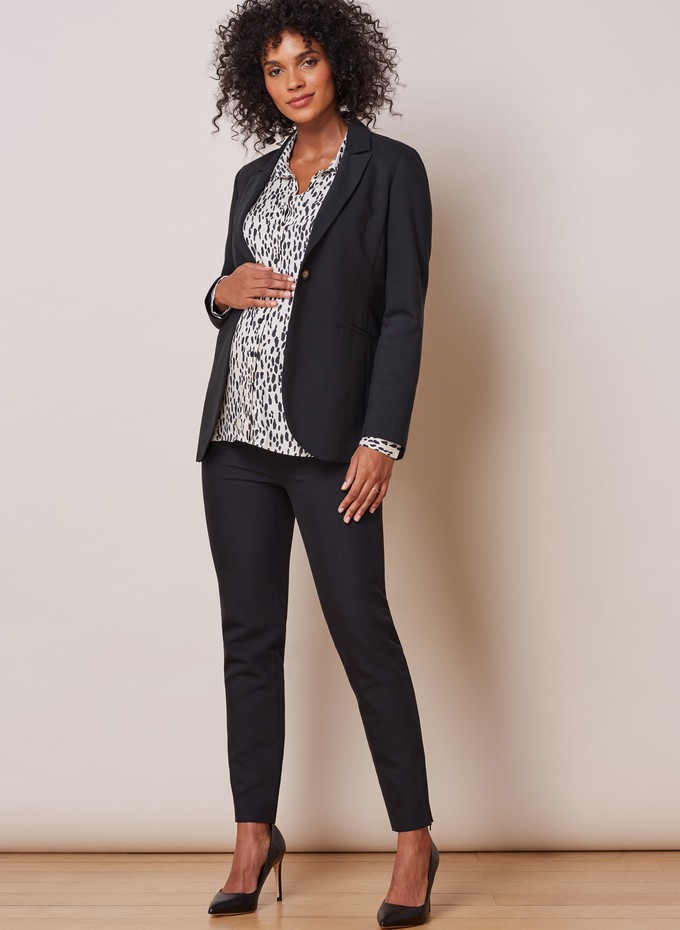 A label of fair-trade fashion brand Baukjen, it focuses on ethical maternity clothes made with sustainable and natural fabrics.
For example, its range includes organic cotton, mulesing-free wool, linen, and EcoVero.
Isabella Oliver is also B Corp certified thanks to its transparency and social responsibility. The team visit their workshops regularly, support multiple charities, and plant a tree for every order.
This clothing range includes both everyday and smart-casual options, from floral dresses to versatile monochrome pieces.
Finding more ethical maternity clothes on Project Cece
While there aren't that many ethical maternity brands just yet, other fashion companies keep adding these collections to their range.
Some others already sell a specific type of pregnancy garments or accessories, like the maternity tights created by Swedish Stockings.
So, how can you keep track of them without ending up with dozens of open tabs?
Simple: find all their collections on Project Cece! As a search engine for ethical fashion, we've gathered the range of hundreds of fair-trade brands.
Of course, we have a section entirely dedicated to ethical maternity clothes. You can filter them by brand, size, materials, price, and more.
And, when your baby comes, we've got you covered: you can find some sustainable clothes for kids, too.
---
Going to uni? Sending your little ones to school? Either way, choose one of the best sustainable school bags & uni bags to do it in a stylish, eco-friendly fashion.
Some popular natural alternatives can be worst than other synthetic fabrics or less known materials. Discover what the most sustainable fabrics are in a simple way!
One of the perks of remote working? Ditching shirt and tie in favour of comfy clothes! Check out the best sustainable loungewear brands and create your new uniform.
Project Cece is a platform that collects ethical clothing from different webshops on one website. Take a look in our shopping section and find the clothing that fits your style, budget and values!