Best Vegan Boots & Inspiration: Take Another Stylish Ethical Step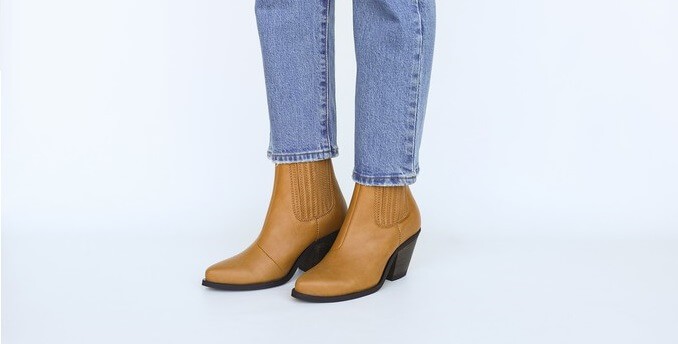 So, you need a pair of striking and comfy boots, but what you're not comfortable with is real leather? Then, step into our guide to find the best vegan boots out there.
With more and more ethical brands adding them to their range, we're confident you'll find the right cruelty-free models for your own style.
What are the best vegan boots made of?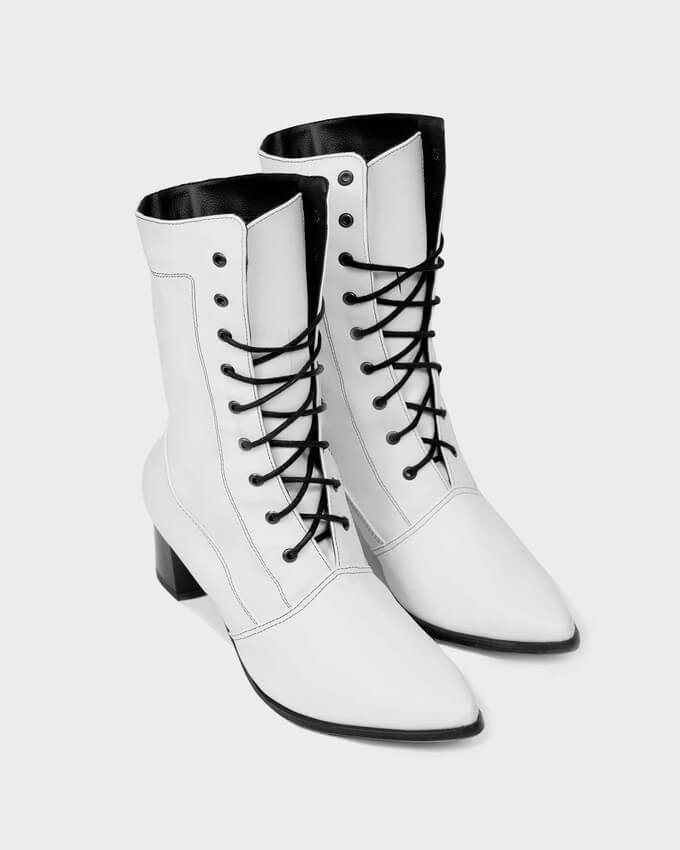 Most vegan boots are made of synthetic leather, usually polyvinyl chloride (PVC) or polyurethane (PU).
Some brands are getting creative with more natural options too, like pineapple leather and other alternatives sourced from fruits or plants.
So, first of all, let us say one thing: it's great that you care so much about the animals!
However, keep in mind that, unlike real leather, plastic-derived vegan options do not biodegrade. Even the more natural vegan alternatives tend to involve some plastic coating. You can find out even more in our comparison between leather and vegan leather.
So, for a sustainable wardrobe, try and buy vegan boots that you can actually see yourself wearing at least 30 times.
3 of the best vegan boots brands and collections
From platforms to knee-high designs, here are some of the best vegan boots and ranges to get you started.
Well, it's in the name!
If you were looking for the best vegan boots from a brand that's also entirely cruelty-free, we bet you're going to love this range.
Good Guys Don't Wear Leather is PETA-approved, and it manufactures different types of shoes, too.
As for its vegan boots, it has both womens and mens options as well as a variety of unisex models. They're all handmade in Italy or Portugal in fair trade environments.
2. Svegan - Versatile vegan boots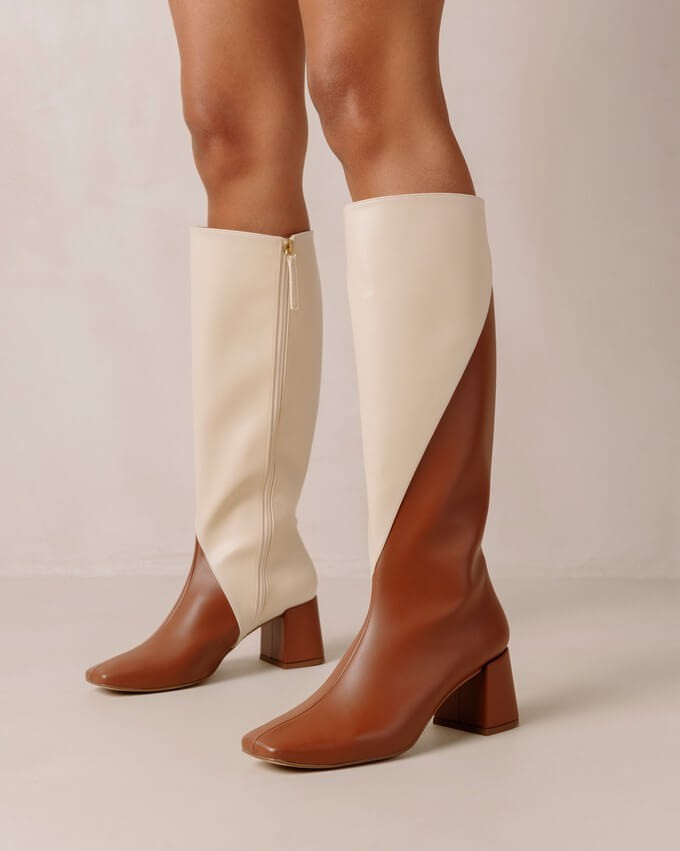 Platforms, lace boots, knee-high models… This brand has a timeless range of both monochrome and more creative vegan boots!
They're mostly made using PU plastic, which involves fewer chemicals than its PVC cousin.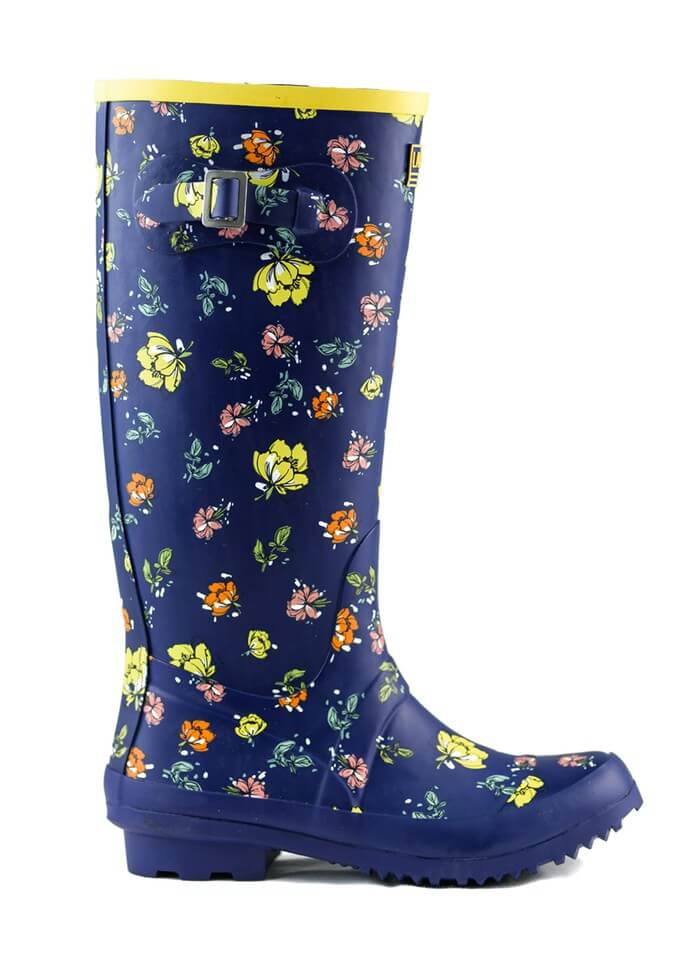 Were you after some vegan boots for a rainy day?
This brand relies on FSC-certified natural rubber and organic cotton to create wellington-style boots that are both comfortable and sustainable.
Find even more of the best vegan boots on Project Cece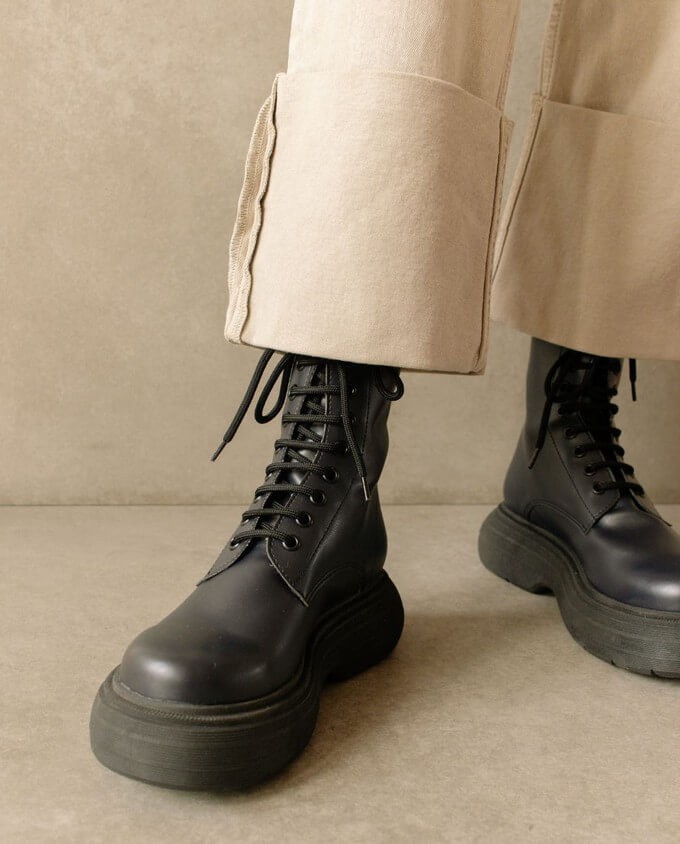 New PU designs, fruit-based leather, innovative vegan materials… Scientists and designers keep finding new ways of reducing your shoes' footprint while sharing your cruelty-free ethos!
So, more sustainable brands are now adding different vegan boots to their collections.
We know what you're thinking, thought: how can you keep up with all of them? Are you meant to check the range of multiple brands regularly?
Don't worry. We've done all the hard work for you so that you can now find hundreds of them in one place!
At Project Cece, we've created a search engine for ethical fashion, and this includes plenty of vegan boots too, of course.
All you have to do is use our filters to focus on what matters the most to you, from colours to ethos and sizes.
So, go on, and browse even more of the best vegan boots… without having to end up with dozens of open tabs!
---
Bad news: it's not a one-word answer. Good news? We've created a simple real leather vs vegan leather comparison to help you make the right choice for YOU.
No need to step away from your ethos when accessorising your outfits! Discover the best vegan shoes for your style and preferences, all in one place.
First time hearing about pineapple leather? We were surprised, too! Discover whether or not Piñatex can be considered a sustainable type of vegan leather.
Project Cece is a platform that collects ethical clothing from different webshops on one website. Take a look in our shopping section and find the clothing that fits your style, budget and values!