Best Sustainable Trousers: Versatile Basics & Statement Pieces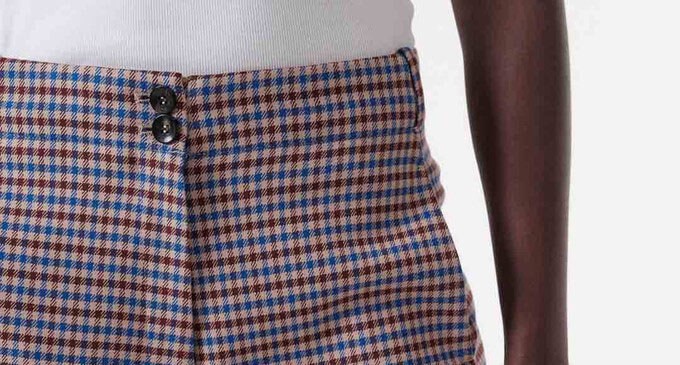 Ethical dresses: check. Organic cotton tops: check. But what about sustainable trousers?
Finding a couple of staple pieces and bolder designs will allow you to create all kinds of outfits and reduce your environmental footprint.
So, let's help you find the right eco-friendly models for both your style and ethos!
What are the best sustainable trousers made of?
Most fast fashion trousers are made of highly polluting fabrics like conventionally grown cotton and polyester. They also tend to hide a shady supply chain and workshop-style factories.
Sustainable trousers, on the other hand, are made of more eco-friendly fabrics, such as organic cotton, recycled materials, or new options like Ecovero.
They're also manufactured ethically by workers who're paid fair wages.
5 ethical brands with the best sustainable trouser range
From timeless basics to patterns that pop, here are some of our favourite brands with plenty of eco-friendly trousers to choose from.
1. Baukjen - best organic cotton trousers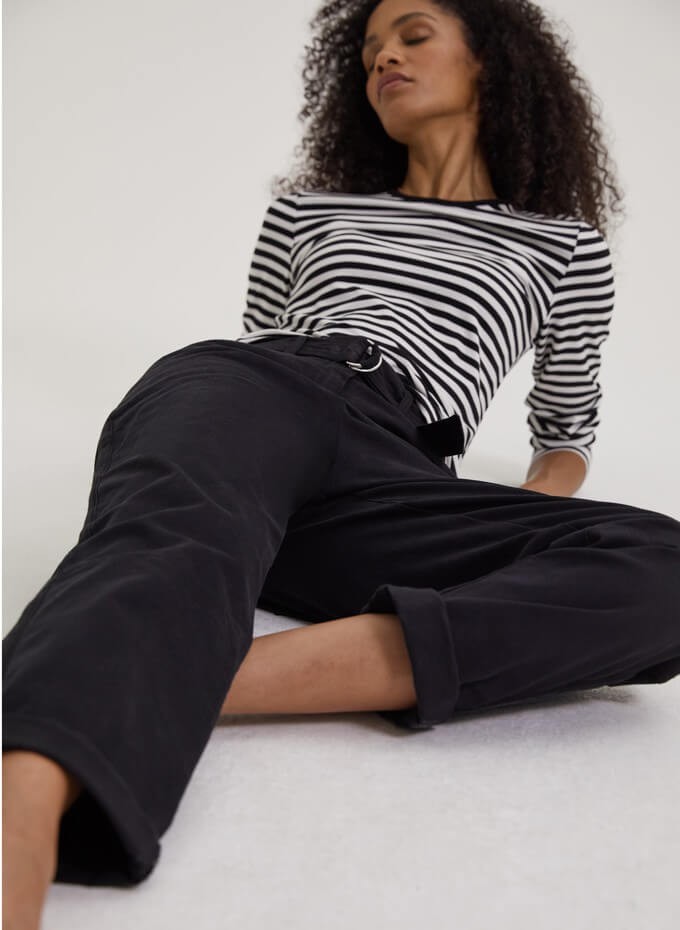 This London-based brand is B-Corp certified and only uses sustainable materials. While these also involve other options (like recycled fabrics, hemp, and lyocell), we especially love their range of organic cotton trousers.
They're mostly monochrome, which makes it oh-so-easy to repurpose them to pair them up with different tops and create lots of outfits.
2. Lanius - versatile but eye-catching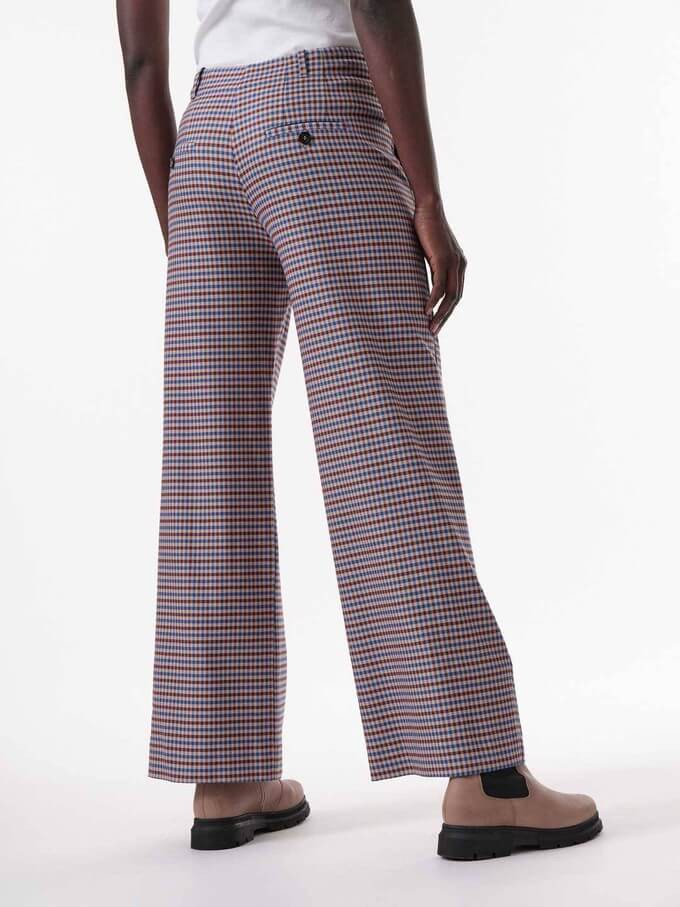 Mostly consisting of organic cotton, this range of sustainable trousers involves both versatile basics and monochrome models in more unusual shades.
Lanius also offers quite a few sustainable corduroy trousers!
3. Brava Fabrics - ethical trousers to make a bold statement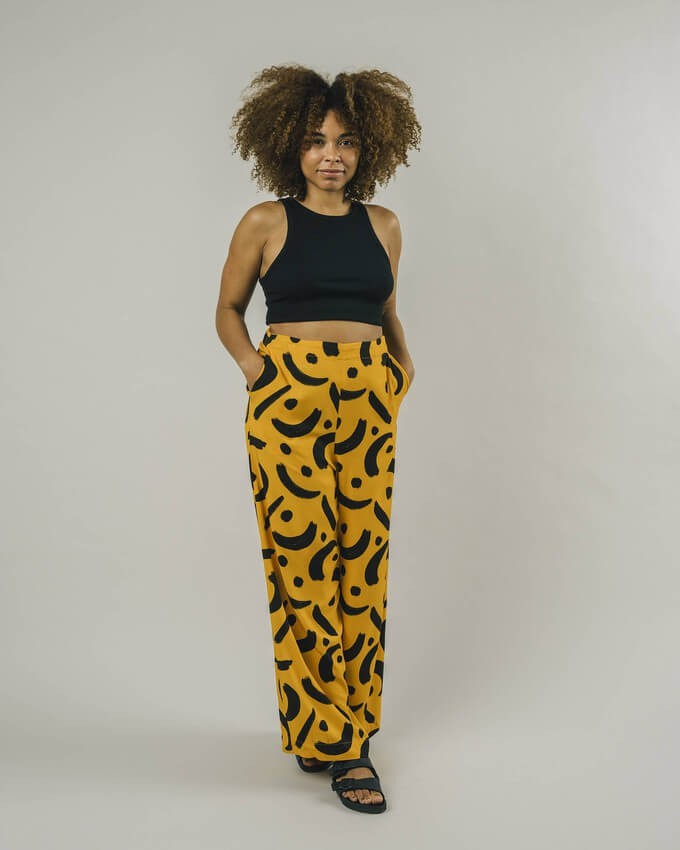 Do you prefer more attention-grabbing trousers? You're going to obsess over this brand's range!
As well as some timeless basics and monochrome designs, it includes bright options and patterned trousers.
They're perfect to complement simpler tops and create memorable outfits full of personality (just like you).
Brava Fabrics focuses on organic cotton trousers for this range, but they also use other sustainable materials like Ecovero and linen.
They have several unisex options and sustainable trousers for men, too.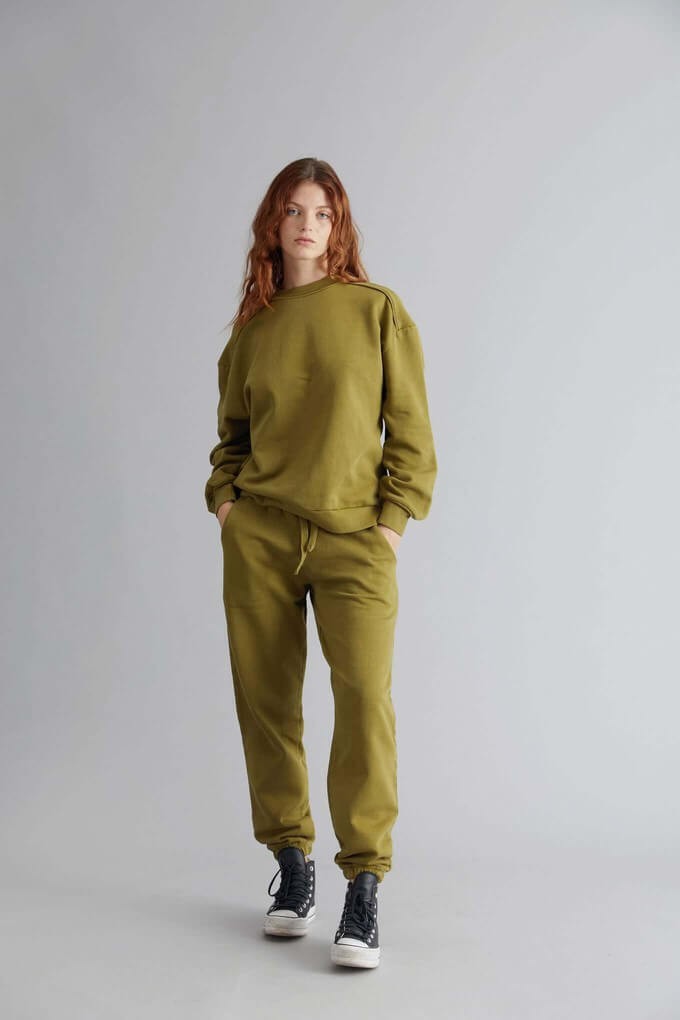 If you're after more casual options, check out this brand's range of comfy organic cotton trousers.
It also includes several smart casual designs, both in monochrome styles and louder patterns.
5. Mud Jeans - best ethical jeans
Need more denim in your life?
Look no further than this brand's range. It involves both recycled and organic cotton options in a variety of versatile designs and statement pieces.
Mud Jeans also minimises its water use thanks to a closed-loop system, and it's produced the first C02-neutral denim trousers.
Find more sustainable trousers on Project Cece
These are some of our favourite brands with particularly wide ranges of ethical trousers. However, as you can imagine, most fairtrade brands offer a few options, too.
So, does this mean you must browse dozens of websites to find the right trousers for your style?
Not at all!
In fact, we've already done the hard work so that you can browse all of them in one place.
On Project Cece, you can find the range of hundreds of ethical brands and use filters to narrow down your choices.
Discover even more sustainable trousers for women and men. No more struggling to find the right pairing for your tops!
---
T-shirts, turtlenecks, only one strap… The best sustainable dungarees = a variety of outfits. Discover the right model for you and different ways to wear it.
Maintain your signature ethical style when the temperatures get lower. Here are 9 layered outfit ideas to repurpose your garments creatively & keep warm.
Did you know that an average pair requires 7,000 litres of water? Here are the best ethical jeans brands for a more sustainable but super stylish denim model.
Project Cece is a platform that collects ethical clothing from different webshops on one website. Take a look in our shopping section and find the clothing that fits your style, budget and values!