Clothes in a Click: Is Online Shopping More Sustainable?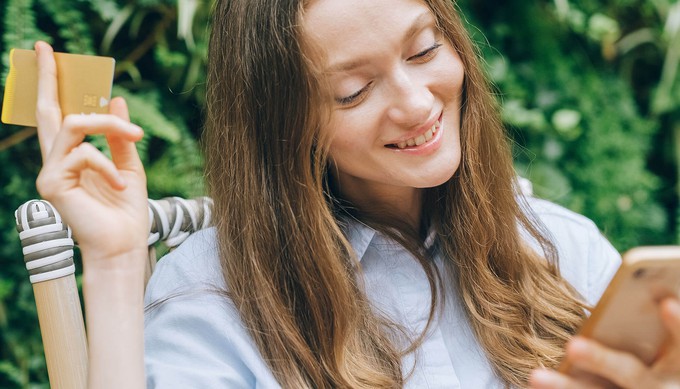 If you're striving for a more ethical wardrobe, should you buy your clothes from a physical store? Or is online shopping more sustainable?
Here's when it is—and how you can actively make your online shopping more eco-friendly.
Online shopping and sustainability: pros and cons
Unfortunately, most clothes go through a long journey before they reach your hands. As for the in-store shopping vs online shopping sustainability debate… well, they actually tend to produce roughly the same amount of carbon emissions for most of it!
The biggest difference between the two is "the last mile": how those clothes get from the store or warehouse to your hands.
Sustainability pros of buying clothes online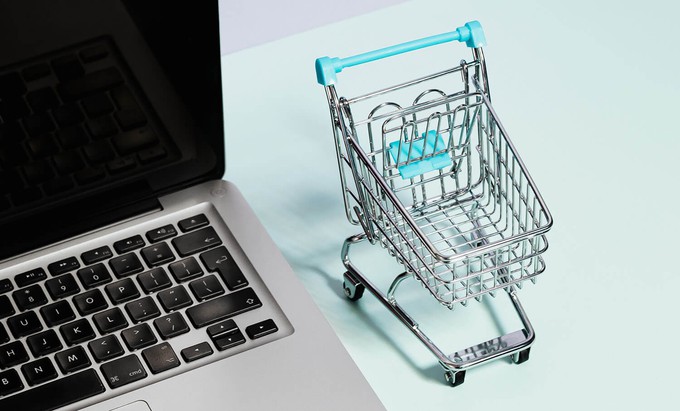 You don't have to travel to a store to buy clothes. A trip to the store can be greener if you walk, use public transport, or try "trip chaining" (using a single trip to carry out lots of errands). But driving to a store or shopping centre just to buy clothes? That's what tends to cause the highest carbon emissions
You can choose to support more sustainable brands. Having a shop on the high-street is expensive! That's why you'll mostly find fast fashion brands (with a huge budget) or luxury ones… but the latter often use the same sweatshops and polluting materials as cheaper fast fashion companies. Most ethical brands can only be found online! So, by supporting brands that have produced their clothes in a more eco-friendly way (from low-impact materials to off-setting their emissions), your online shopping will become more sustainable
You can choose to shop from brands that are only online. Running a brick-and-mortar store requires a lot of energy, too. By supporting an online brand that relies on warehouses alone, you'll be reducing your footprint even further
Because of all these reasons, online shopping is more sustainable than buying clothes in-store in over 75% of cases.
At the same time, there are some drawbacks, too.
Disadvantages of online shopping on the environment
You're more likely to return your clothes. Since you can physically try them on, it's no surprise that the return rate for in-store shopping is only 7%. For online purchases? A whopping 40%
You might increase your carbon footprint if you can't collect your parcel and it needs to be redelivered
Buying clothes online results in additional packaging, and it's often non-recyclable plastic
So, does shopping online instead of shopping on the high street reduce our carbon footprint?
Shopping for clothes online can indeed reduce your carbon footprint as opposed to driving to a store.
It really depends on how and how often you conduct your online shopping, though—and what type of clothes and brands you choose.
How to make your online shopping more sustainable and lessen its environmental impact
When it comes to the carbon footprint of online shopping vs in-store shopping, there's more to it than just choosing not to drive to a physical branch!
To make a bigger difference, try Project Cece's simple tips on how you can buy clothes online more sustainably.
1. Only buy what you actually need and will wear
Getting a new clothing item delivered every week? That will never be more sustainable, no matter how eco-friendly the actual material and brand are.
To justify the environmental impact of your clothes, you should wear each garment at least 30 times.
So, try and choose fewer but higher quality items that you can see yourself wearing for years—and that would actually last that long.
2. Buy your clothes online from sustainable brands
The individual supply chain behind that final garment—and the material production stage in particular—can make a huge difference for your carbon emissions.
That's why, regardless of whether it's in-store or online, buying fast fashion clothes will always have a bad environmental footprint.
Instead, you can make your online shopping more sustainable by choosing eco-friendly clothes manufactured by brands that are making a difference for the planet.
3. Purchase them in one go
If you were already thinking of buying some specific clothes, try and get them:
From the same brand
In one order instead of, say, buying this t-shirt today and that pair or jeans in a month
This will allow you to reduce your carbon emissions by 30%.
4. Look for eco-friendly delivery options
Some brands offer lower-impact:
Packaging, such as plastic-free options
Deliveries, like offsetting their emissions or using electric vehicles
This can make your online shopping even more sustainable!
5. Avoid redeliveries
We know it's not always possible.
Still, if you're unlikely to be home when your clothes are delivered, you could specify that you have a safe space or ask a neighbour to pick up your parcel (and offer to do the same for them).
6. Reduce the risk of returns
From additional carbon emissions to some clothes becoming unsellable (and getting disposed of, as a result), free returns have a high environmental cost.
So, don't buy a garment to only wear it once and send it back—yes, a third of online shoppers actually do this!—or two sizes to try them on and then return the one that doesn't fit you.
Sometimes, returns are unavoidable. But you can reduce this risk by:
Only buying clothes you actually love
Double-checking sizes and measurements
Buying clothes online sustainably on Project Cece
To help make online shopping more sustainable and easier for eco-conscious consumers like you, we've brought hundreds of fairtrade brands in one place.
Use our filters to narrow down your choices, and start finding the right eco-friendly clothes for your style and ethos.
So, is online shopping more sustainable? When done mindfully and from ethical brands, it certainly is.
And if you've found this helpful, you can receive our tips and inspiration to make even more sustainable fashion choices.
---
It goes beyond finding eco-friendly garments! Here's how to buy sustainable clothing through 6 questions, from mindset to your wardrobe and how you use it.
Ever wondered how clothes go from raw materials to finished goods? Here's what a fashion supply chain looks like & the difference between a fast/slow approach.
No, free returns aren't actually free. Or better: not for the store nor the environment. Discover their hidden cost and what you can do to reduce it.
Project Cece is a platform that collects ethical clothing from different webshops on one website. Take a look in our shopping section and find the clothing that fits your style, budget and values!