How to Digitise Your Wardrobe & Make the Most of It [Best Apps]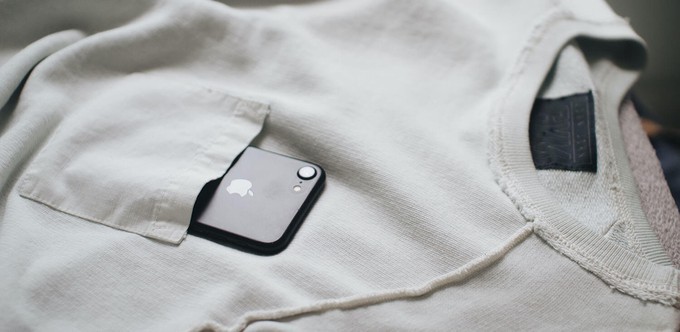 Ever watched Clueless and thought, "I wish I could browse all my clothes like Cher"? Well, you actually can, now.
There are several closet apps that allow you to digitise your wardrobe (how cool is that?!).
In fact, I've tried it myself!
To be honest, it wasn't as easy as I hoped for. But in our simple guide on how to digitise your wardrobe, I'll show you exactly where I went wrong so that you can avoid my mistakes.
But first…
What is a digital wardrobe?
A digital wardrobe is the online version of the clothes you own.
You can upload individual photos of all your items and categorise them. Then, use your digital wardrobe app to try new outfit combinations and track what you actually wear.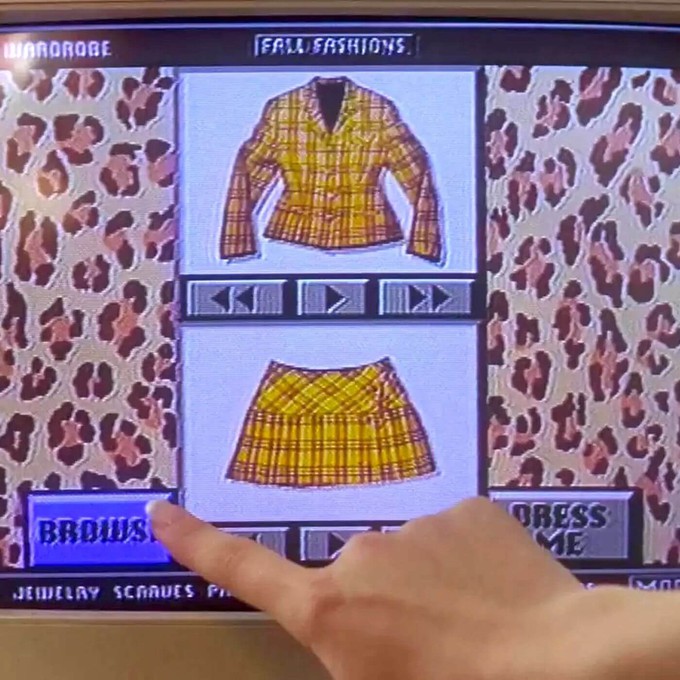 Photo credit: Paramount Pictures
What are the benefits of digitising your wardrobe?
Organised and clear overview of everything you own – We only tend to wear 10% of our clothes on a day-to-day basis: let's change that!
Getting the most out of your wardrobe – You'll get to be more creative with your outfits and try combinations you had never thought of before. Some wardrobe apps even give you personalised recommendations
Decluttering – It'll be easier to spot the clothes you never wear
Identifying gaps – For example, you might realise you have plenty of t-shirts but not a single tank top
Saving time – On average, we spend 13-17 minutes every morning choosing what to wear
Saving money – Wearing all your garments, coming up with new outfits, getting to check if you already own something similar… Basically, you'll no longer feel the need to buy new fast fashion clothes on a whim. No more "I have nothing to wear!"
Sustainability – Breaking free from fast fashion will make a huge difference for the planet, and so will wearing your clothes more often. In fact, we should wear each item at least 30 times to justify its environmental footprint
A game-changer, right?
So, get ready to learn how to digitise your wardrobe. The first step? Choosing a wardrobe app.
6 best wardrobe apps to digitise your closet

This free closet app doesn't just show you a clear overview of your wardrobe: it also connects you with local networks of shops and services to optimise it, from booking repairs to upcycling or donating your garments.
SYW for Apple - SYW for Android
2. Indyx - freemium
The free version has everything you need to digitise your wardrobe.
Need more support? You can elevate your looks through its add-ons and premium plans, including 1:1 support from professional stylists.
Indyx for Apple - Indyx for Android
Packed full of features, this wardrobe app helps you get the most out of your current closet (like daily outfit recommendations, a calendar, or booking repairs and alterations) and to expand it consciously.
Whering for Apple - Whering for Android
Co-founded by a previous Vogue intern, this wardrobe app stands out thanks to its inspiration library.
Its style stats will also make it a breeze to figure out what you actually wear.
This wardrobe app takes categories to the next level, ranging from colour to season and even your own.
You'll then get to filter your digital wardrobe and find the right outfit combinations within seconds.
Pureple for Apple - Pureple for Android
This is the perfect closet app if you'd also like to create different capsule wardrobes, whether seasonal or based on a specific aesthetic.
Thanks to its AI Stylist, it'll also give you handy personalised tips. You can then unlock additional features through its premium plans.
Cladwell for Apple - Cladwell for Android
Step-by-step guide on how to digitise your wardrobe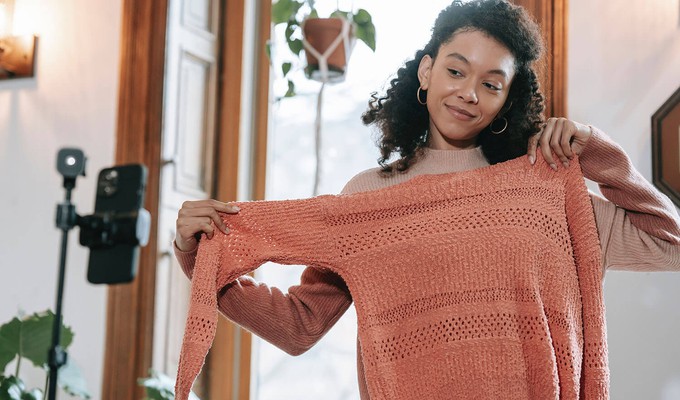 So, you've downloaded a wardrobe app: what now?
1. Set a few hours aside… and get everything out of your closet
This will allow you to photograph all your clothes, spot the ones you already want to get rid of, and organise them more tidily when you put them back.
2. Snap away
Using AI, the best wardrobe apps let you take standalone photos of your clothes and remove the background with a single touch—magical!
You can also choose to take photos of yourself wearing them, upload older ones, and in some cases, use a direct link if that garment is still listed on a website.
3. Categorise them
Some wardrobe apps do this automatically (for example, by colour), but you can usually edit or add to them.
Remember: learning how to digitise your wardrobe is also about making life easier for yourself.
So, think of how you'd like to cross-check your clothes and outfits: by season? Materials? Theme?
4. Start using your digital wardrobe (exciting!)
It might take you a few days to get used to it, but I bet it'll then become second nature every morning.
Open your digital wardrobe (or ask your AI stylist) to find a new outfit idea for the day
Track your usage every once in a while – Which outfits do you wear the most? What clothes do you never wear? It might be time to let them go
Check your wardrobe app before buying anything new – Perhaps that item you're looking at doesn't actually go with anything you own. Or maybe you already have two very similar ones
Alternatives ways to digitise your wardrobe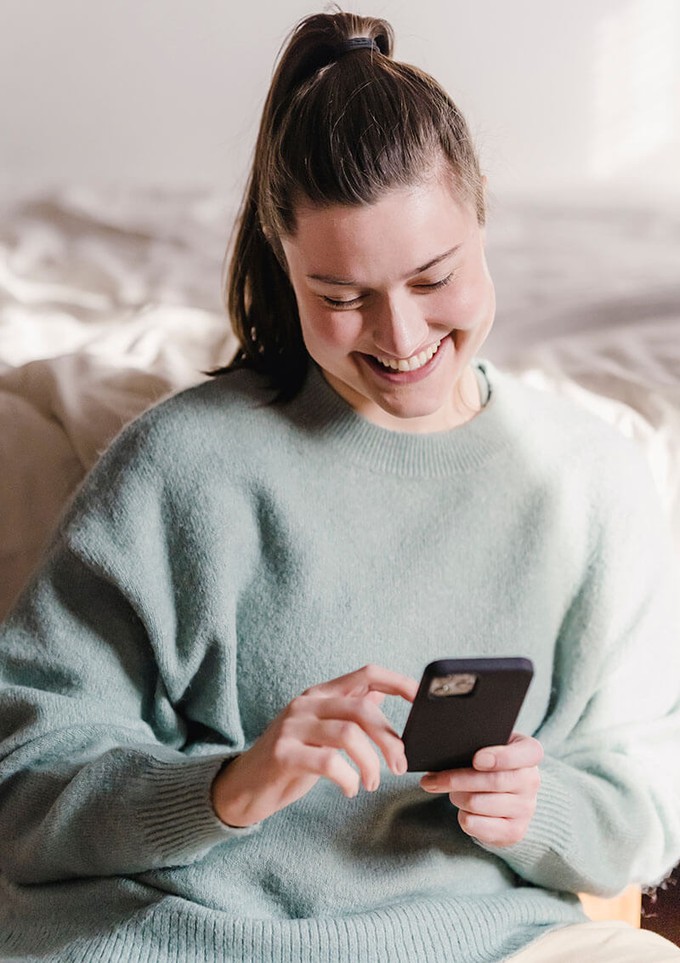 As teased before, I struggled because… well, I got too overwhelmed. So, if you think it'd be the same for you, here's how you can digitise your wardrobe instead:
Do it with some friends – Turn it into a fun sustainable fashion activity by inviting a few of them round and putting some music on. Next time, it can be another friend's turn, and so on
Take photos of your outfits – You could also get in the habit of doing this every day and saving them in the same folder. As you flick through your outfit photos, you'll see what you've been wearing the most (and what needs to go), identify colours and patterns that go well together, and create new combinations. Personally, I was inspired by Megan McSherry's journey on Instagram: she has lots of tips and resources you can try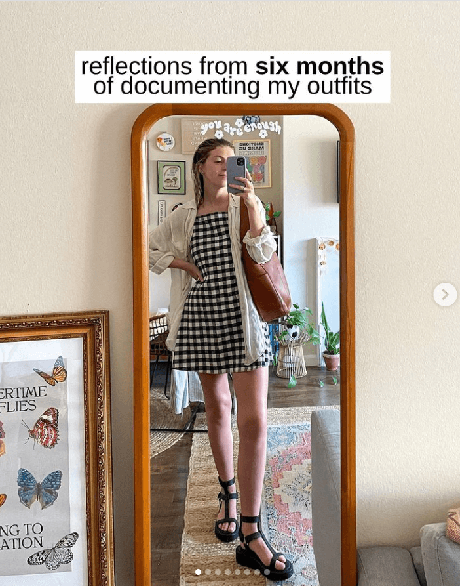 Photo credit: @acteevism
However you choose to do it, learning how to digitise your wardrobe will save you time and money while making a difference for the planet. So, unleash your inner Cher—minus the overconsumption—and give it a go!
Found this helpful? Start receiving our tips and inspiration to make even more sustainable fashion choices.
---
First in your circle to switch to ethical clothes? Get everyone else on board with these sustainable fashion activities—and make new memories together.
Not only will you help the planet: when you learn how to create different outfits consciously, you'll never find yourself thinking "I have nothing to wear!"
More isn't always better! Let us show you how to declutter your wardrobe and make it more sustainable with fewer high-quality pieces that really match your style.
Project Cece is a platform that collects ethical clothing from different webshops on one website. Take a look in our shopping section and find the clothing that fits your style, budget and values!