Give-away at The Driftwood Tales!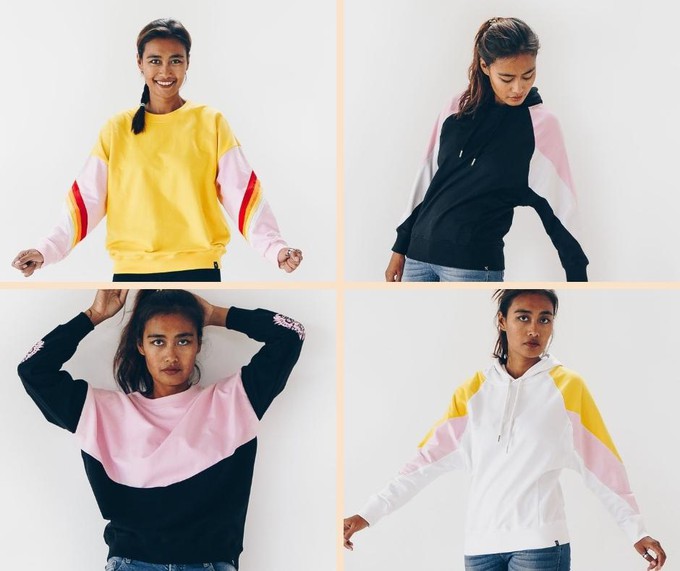 The Driftwood Tales decided to give Santa a little help this giving season and is organizing a giveaway! You can win one of their new sweaters, of your choice. Join the win action on Instagram:
The story of these sweaters
All the clothing from The Driftwood Tales is made in close collaboration with a tailor in Bali, Indonesia: Pak Ketut. He also makes the large part of the collection when the materials are available locally. These are the collections made from linen or upcycled material.
These sweaters are made of 100% GOTS certified organic cotton, which was produced in India. Therefore, Pak Ketut only made the patterns for these sweaters and sent them to a GOTS certified factory in India, to save transport emissions.
The Driftwood Tales has also already been working for a while with this factory in India, and knows the working conditions well. They can ensure a fair and sustainable work environment. From this factory, the sweaters are shipped directly to the Netherlands.
The Driftwood Tales cares deeply about the people that produce their clothing, and always carefully selects the people they work with.
Beautiful sweaters with a beautiful story can be found at The Driftwood Tales!
---
From today onwards, clothes and accessories from Britain's biggest luxury brand can also be rented. Burberry announced it's partnership with My Wardrobe HQ; a platform offering renting and reselling of luxury items. The platform already saw huge demand for Burberry items on its peer-to-peer platform, where lending directly from the brand is now added.
UK closing sale at More Green Times: 40% OFF when you buy 3 items or more
As part of H&M's Innovation Stories the company launched a collection focused on circularity on the 9th of December. The pieces of the Circular Design Story-collection look incredibly fun and influencers all over Instagram are posting pictures in the cute circular outfits. On the moment of release, there was actually so much interest that the website collapsed! But, how good is the collection actually in terms of sustainability? Is it greenwashing or are we witnessing systemic change? Let's zoom in on the good, the bad and the ugly of H&M's Circular Design Story-collection.
Project Cece is a platform that collects ethical clothing from different webshops on one website. Take a look in our shopping section and find the clothing that fits your style, budget and values!