Material hailed as sustainable responsible for deforestation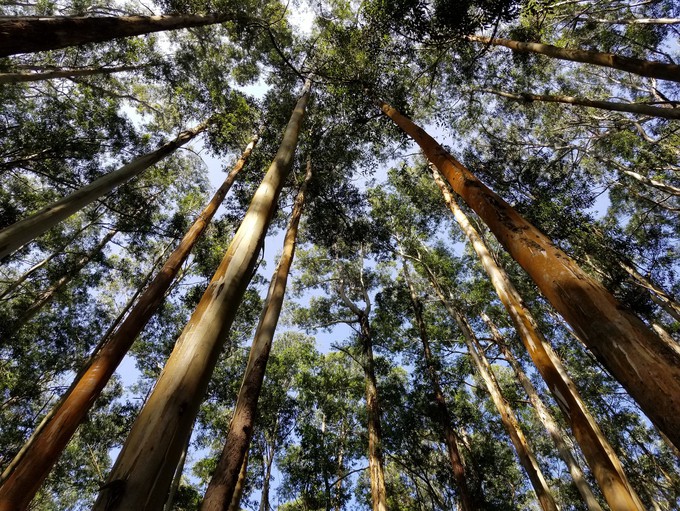 A bio-degradable material made from renewable resources sounds very sustainable, unfortunately, viscose and other rayon materials are not as 'green' as you might think.
Rayon materials such as viscose and lyocell are often hailed as sustainable, since they are made out of wood pulp, a renewable material. Viscose typically doesn't have the most sustainable reputation, since the chemical process to make the silky fabric can be quite bad for the environment. Lyocell on the other hand, is seen as the sustainable cousin of viscose since it uses a lot less chemicals, and the chemicals can be used circularly.
Deforestation in Indonesia due to pulp tree forests
A new article that has been produced in collaboration with the Pulitzer Center's Rainforest Investigations Network shows however that rayon materials can lead to mayor deforestation in Indonesia. Large areas of forest have been cleared to make room for Eucalyptus trees; the trees that are used for rayon production. These areas used to be the home of Borneo ironwood and other tropical hardwood trees. Removing these trees and replacing them with a monoculture of Eucalyptus, has a devastating effect on the natural habitat of many plants and animals.
Having a monoculture forest of pulpwood trees gives the same problems as the palm oil forests. They take away the natural habitat of many animal and plant species, and they also don't absorb as much CO2 as the rainforest.
How to avoid the 'wrong' viscose or lyocell
This is quite difficult since you really have to research where the viscose or lyocell came from, and often brands won't even know the details. There are a few things that can help. TENCEL™, is the fabric lyocell from the company LENZING™, who invented the fabric, has strict rules about their forest management. So products made from TENCEL™ are not responsible for deforestation. LENZING™ also has their own viscose, called ECOVERO™, of which the wood is also sourced sustainably.
You can also look out for the certifications FSC® and PEFC™. These are both certifications for responsible and sustainable forest management. Fabrics that have these certifications can be assumed to not be responsible for deforestation.
---
From today onwards, clothes and accessories from Britain's biggest luxury brand can also be rented. Burberry announced it's partnership with My Wardrobe HQ; a platform offering renting and reselling of luxury items. The platform already saw huge demand for Burberry items on its peer-to-peer platform, where lending directly from the brand is now added.
As part of H&M's Innovation Stories the company launched a collection focused on circularity on the 9th of December. The pieces of the Circular Design Story-collection look incredibly fun and influencers all over Instagram are posting pictures in the cute circular outfits. On the moment of release, there was actually so much interest that the website collapsed! But, how good is the collection actually in terms of sustainability? Is it greenwashing or are we witnessing systemic change? Let's zoom in on the good, the bad and the ugly of H&M's Circular Design Story-collection.
Is your festival outfit problematic? From its origins to marginalised communities, let's find out together whether boho fashion is cultural appropriation.
Project Cece is a platform that collects ethical clothing from different webshops on one website. Take a look in our shopping section and find the clothing that fits your style, budget and values!