Sustainable Womens Workwear: 8 Smart Casual Ideas & Brands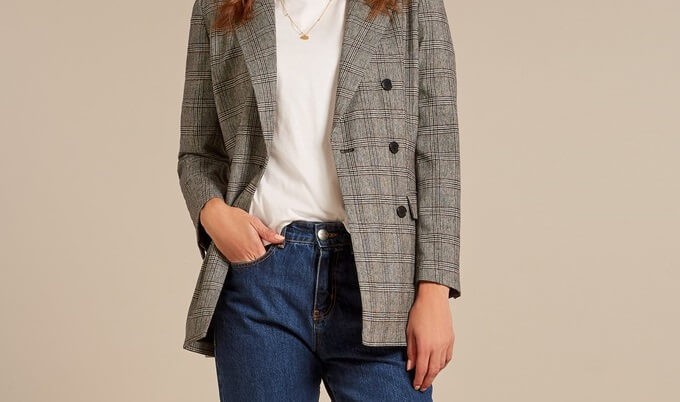 With this sustainable womens workwear, you won't need to leave your ethical mindset at home when heading to the office.
From elegant work suits to more relaxed smart casual outfits, here are some ideas and brands to get you started.
Creating a sustainable workwear capsule wardrobe
You don't need to purchase separate eco-friendly work clothes for every day of the week!
Learn to embrace repeat outfits confidently and remix the same garments to create different ones.
While it's handy to have a couple of sets, we recommend creating an ethical workwear capsule wardrobe by choosing versatile items that can go with multiple pairings.
The trick? Monochrome and neutral pieces in a limited number of colours.
8 outfit ideas for your sustainable womens workwear
No more missing out on your morning coffee because you wasted time figuring out what to wear!
1. Shirt and jeans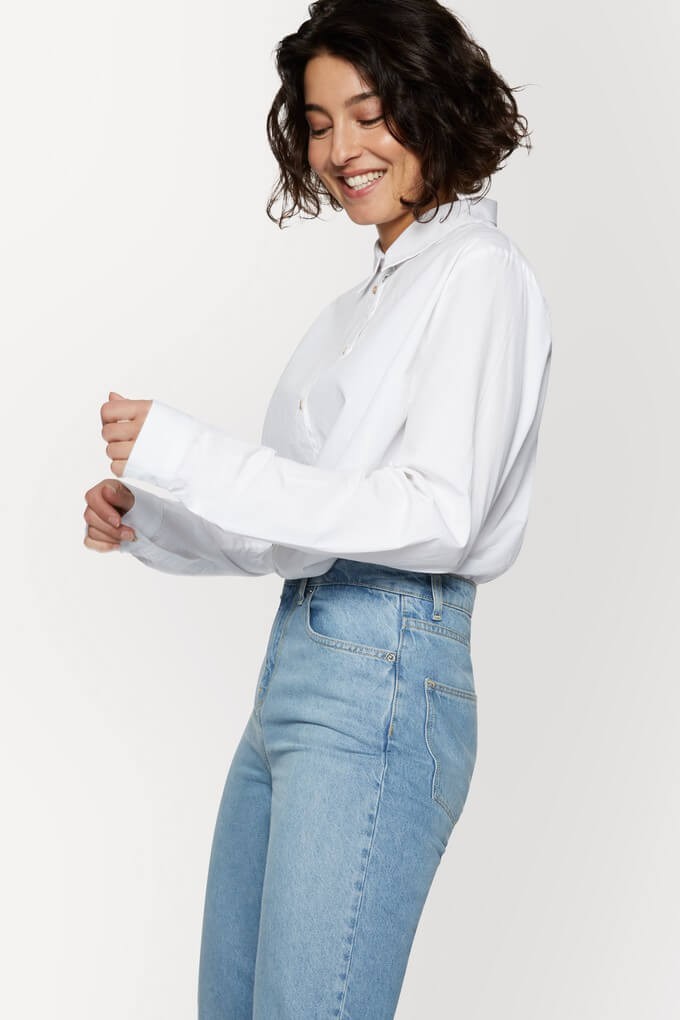 Pairing it up with a shirt or buttoned blouse will instantly elevate your pair of jeans, resulting in the perfect smart-casual outfit for work.
2. Statement blouse and trousers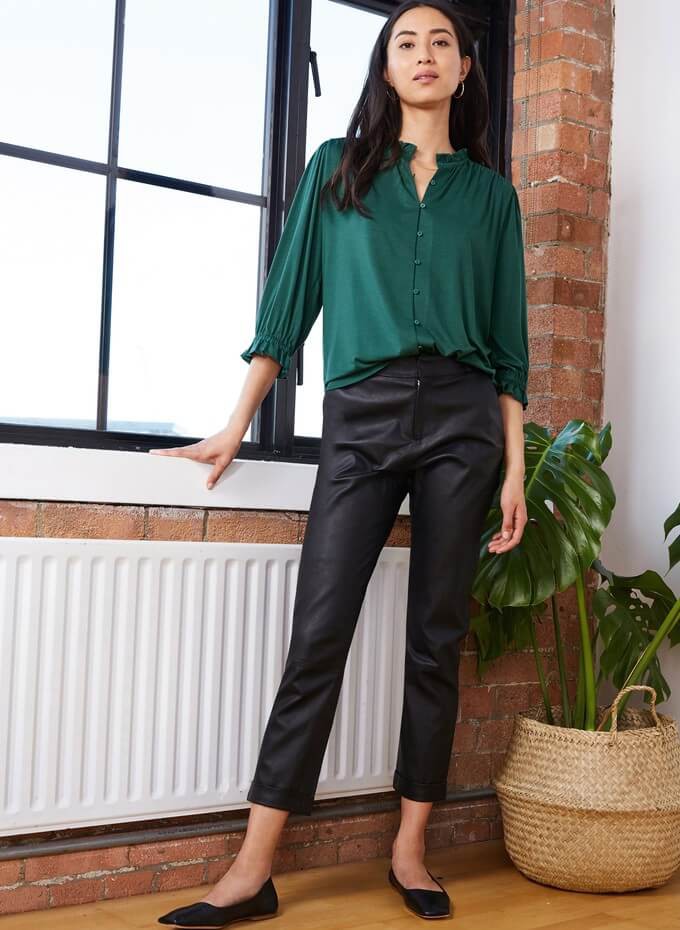 Whether that's because it showcases an eye-catching print or a bold hue, a statement blouse is an ideal pairing for some neutral trousers or skirts.
3. Casual monochrome t-shirt, jeans, and blazer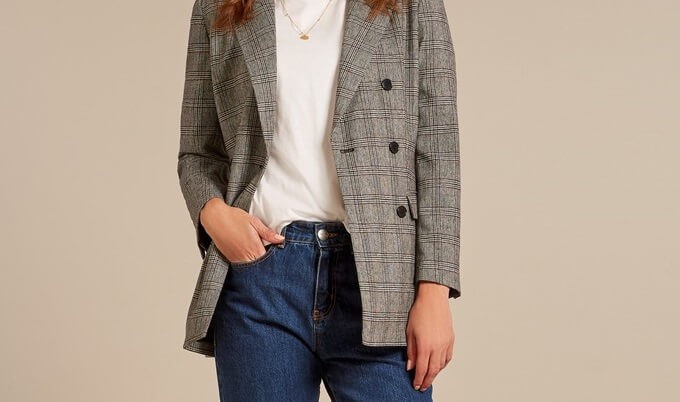 Another way to incorporate your jeans into a sustainable work clothing outfit is to pair them up with a tucked-in t-shirt (especially a white one) and then add a professional touch with a blazer.
4. Neutral top and palazzo pants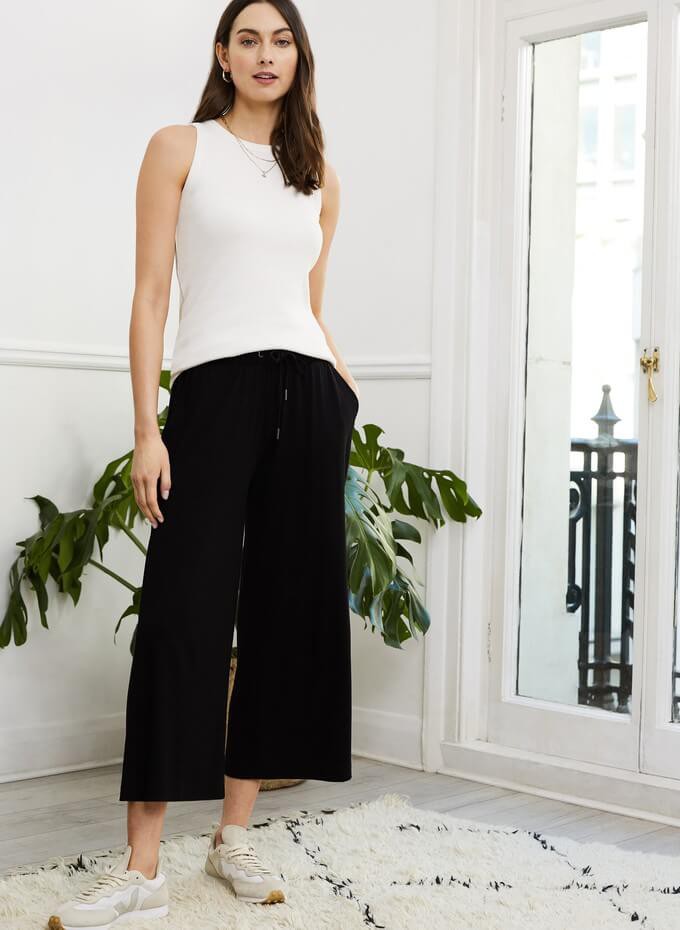 Palazzo pants are stylish and breezy, and their signature design will enhance your silhouette.
Make them smart-casual by adding a monochrome top in a contrasting colour.
5. Blazer and matching trousers or skirt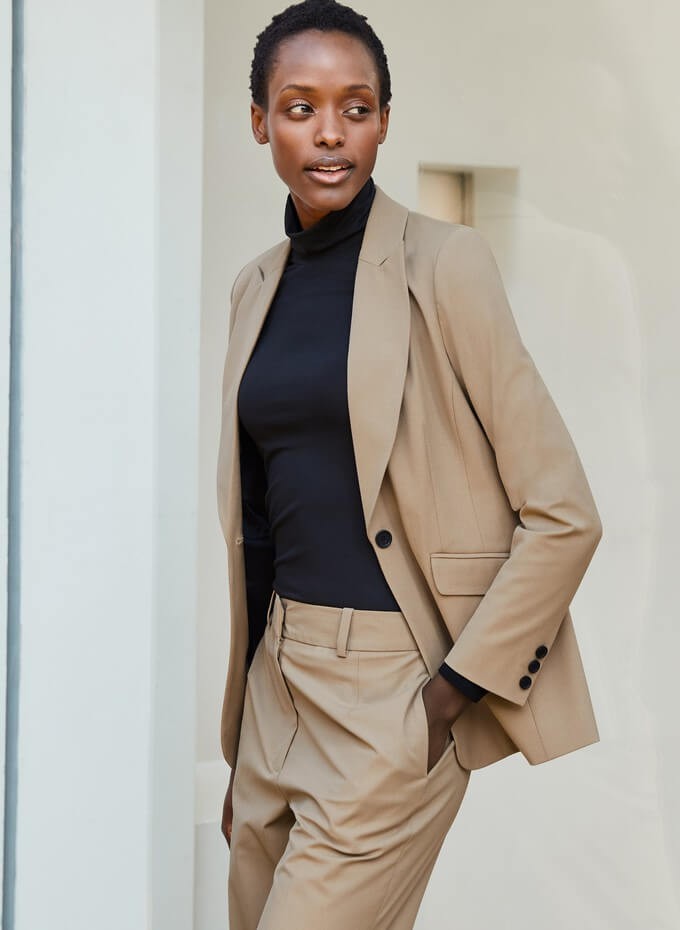 For a more elegant and cohesive look, pair up a blazer with some trousers or a skirt in the same colour.
You can then wear a neutral top or shirt underneath.
6. Jumpsuit and heels
A practical but stylish one-piece solution!
And you can always add your own twist by accessorising it.
7. Office dress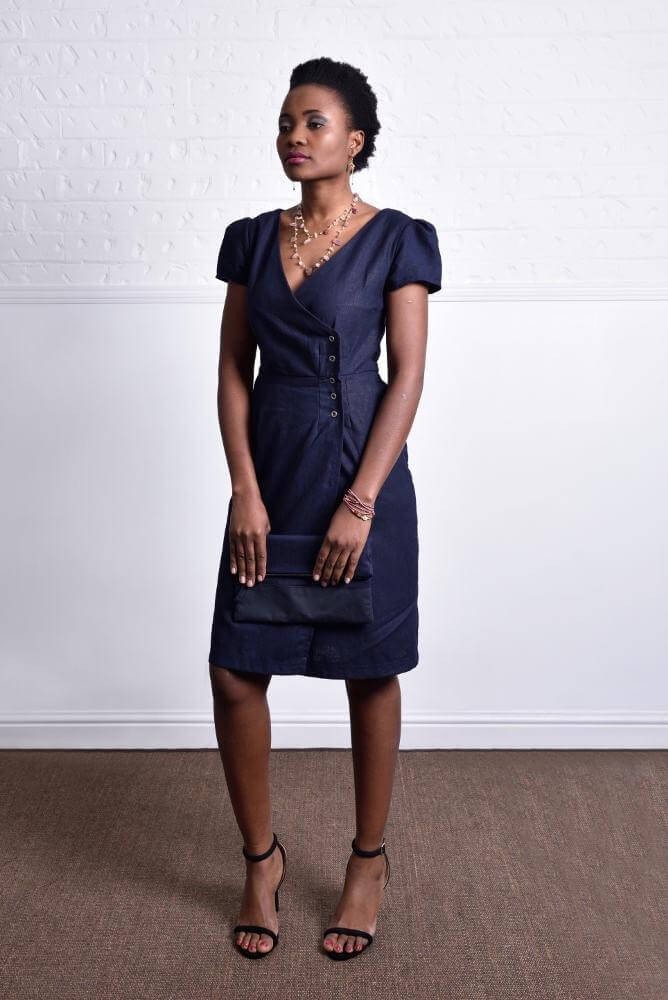 Monochrome and neutral dresses tend to be the safest option as sustainable womens workwear for the office, especially those that don't rely on excessive details or frills.
You can also layer up with a blazer.
8. Shirt underneath a jumper
A layered smart casual outfit for ethical officewear consists of wearing a monochrome jumper above a white shirt and letting the collar and cuffs poke out.
This sustainable professional clothing idea is particularly versatile as you can wear it with trousers, jeans, or even a skirt.
Best ethical work clothing brands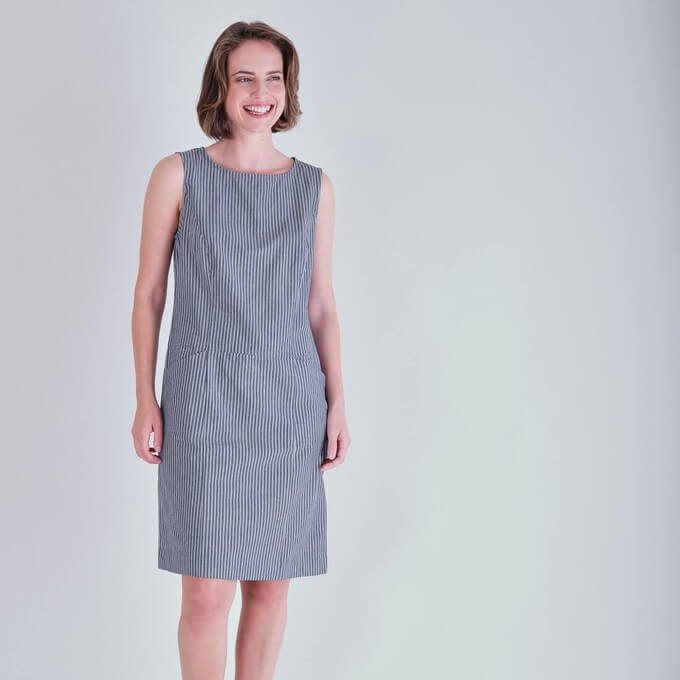 Because they focus on timeless designs rather than following ephemeral trends, many fairtrade brands include pieces that are perfect as sustainable womens workwear, too.
Some excellent ethical names to get you started are:
But don't forget that you can find the right sustainable womens workwear for you without spending hours going through each brand's range.
How?
Right here on Project Cece!
Because we've brought hundreds of fair trade brands in one place, you can simply use our practical filters to find the pieces that are missing from your sustainable work clothing capsule wardrobe.
From types of garments to ethical materials and size or colours, supporting fairtrade brands has never been easier.
Discover the right sustainable womens workwear for your style and ethos!
---
From reducing your carbon emissions to defying sexist expectations, here's the difference you'll make by embracing repeat oufits, with 4 tips to get inspired.
Maintain your signature ethical style when the temperatures get lower. Here are 9 layered outfit ideas to repurpose your garments creatively & keep warm.
Back to the office? Love working from coffee shops? Then find a sustainable work bag or a vegan laptop bag that's durable, reliable and matches your ethos.
Project Cece is a platform that collects ethical clothing from different webshops on one website. Take a look in our shopping section and find the clothing that fits your style, budget and values!