What Is Sustainable Swimwear? (Less Plastic in the Sea!)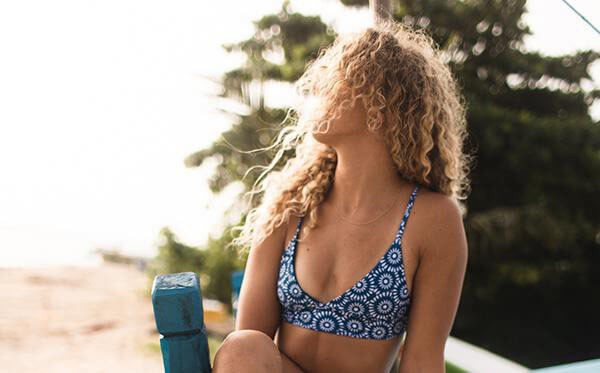 Spotted some colourful bikinis and swimsuits in the beach-themed shop windows of some fast fashion stores? Unfortunately, they're some of the most polluting garments for the sea!
Ouch.
So, what is sustainable swimwear, and is it actually a more ethical alternative?
Let's sea (pun intended).
The problems with traditional and fast fashion swimwear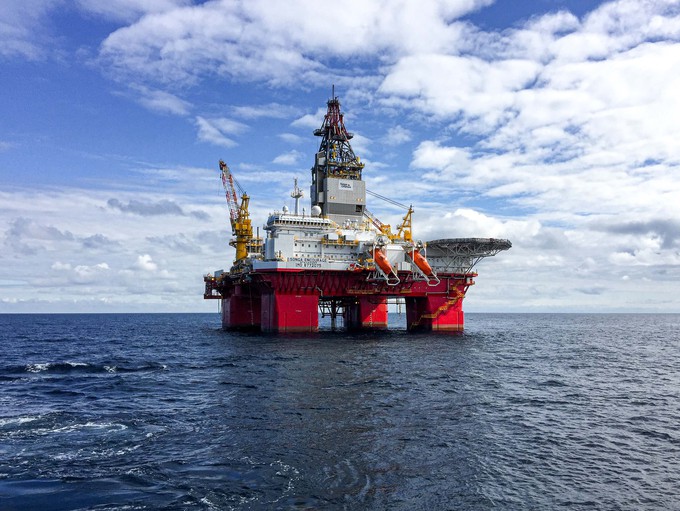 Given their water-repellent and elastic properties, synthetic fabrics like polyester, nylon, or spandex are the most popular options for swimwear.
The problem is… they're all plastic-derived!
What does this mean for the planet?
The fabrics used for traditional swimwear rely on fossil fuels and a highly polluting production process
They're not biodegradable: in fact, they can stick around in landfills for 200 years or join the 11 million tonnes of plastic that end up in the sea every year
They release microplastics whenever you wash them, which also reach the sea and fishes' bellies (and, probably, yours)
On top of its environmental impact, most swimwear shares the same problems as other fast fashion garments:
When a company isn't open about its supply chain, there's the risk that it involves sweatshops and even child labour
These cheap, throwaway clothes are designed with planned obsolescence in mind: they're not meant to last, and they'll add to these piles of waste much sooner than a garment should
As opposed to traditional options, ethical swimwear is produced using lower-impact fabrics, designed to last, and made by people offered fair wages and working conditions.
Different types of sustainable swimwear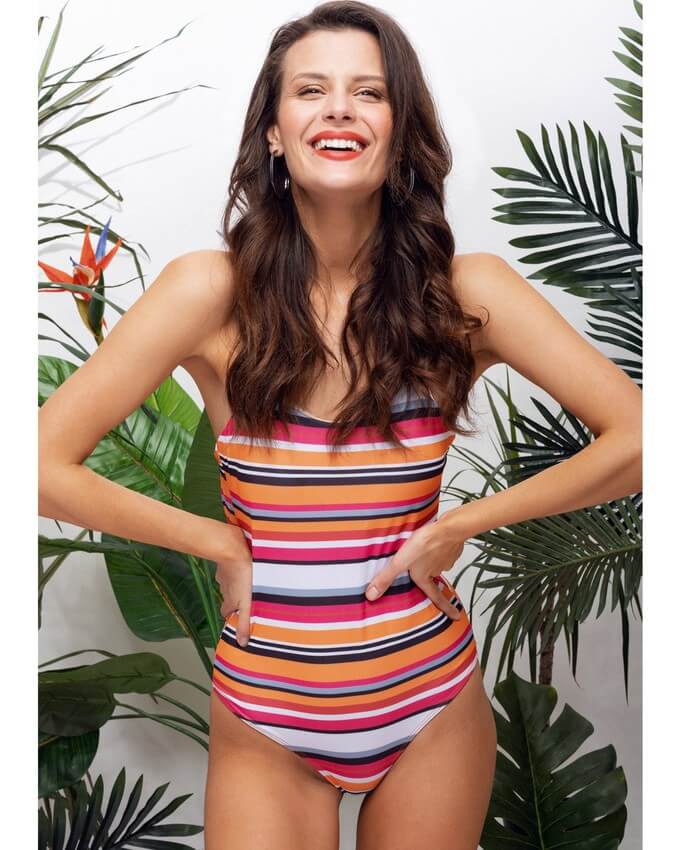 Well, what is sustainable swimwear in practice?
Over the past few years, several fair trade brands have been getting creative in finding solutions to the problems we've mentioned above.
So far, the most common type of sustainable swimwear involves recycled materials:
Some brands have been experimenting with new options too, like Amni Soul Eco: despite being a synthetic fibre, it doesn't contain any toxic components and biodegrades within 5 years!
Others have created natural swimwear relying on cotton or hemp. However, these materials tend to absorb water and need to be blended with synthetic options like elastane (still plastic) to reach the right stretchiness.
Sustainable swimwear isn't perfect, but it's a start!
The most popular sustainable swimwear (made using Econyl or recycled polyester) maintains two of the main problems of virgin synthetic options:
It's not biodegradable
It releases microplastics when washed
However, it still helps the planet loads by reducing waste, both because it's made with recycled plastic and because it's actually designed to last for years.
On top of that, you can reduce the environmental impact of your sustainable swimwear by:
Washing it less often, at lower temperatures, and avoiding fabric softeners since they can make it less effective in the long run
Using a Guppyfriend or Cora Ball to capture microplastics
Simply falling in love with it and keeping it for years instead of chucking your old one away every summer!
Finding the right sustainable swimwear
No need to feel all at sea! To get you started, here are some of our favourite ethical swimwear brands.
You can also browse them directly on Project Cece.
Not only have we brought hundreds of fair trade brands in one place: we've included practical filters to help you narrow down your choices.
Now that you know what sustainable swimwear is, water you waiting for?! Find the perfect piece for your style and ethos.
---
Enough with fast fashion's throwaway pieces! These sustainable summer essentials are stylish, ethical, and perfect to create different outfits.
Produced using plastic waste instead of fossil fuels, recycled nylon has been revolutionising swimwear. But is Econyl fabric as sustainable as it sounds?
Traditional synthetic swimwear has a bad environmental footprint. Luckily, these sustainable swimwear brands have found biodegradable or waste-reducing alternatives!
Project Cece is a platform that collects ethical clothing from different webshops on one website. Take a look in our shopping section and find the clothing that fits your style, budget and values!