Natural vs Synthetic Fabrics: What's More Sustainable?
"The natural vs synthetic fabrics argument is easy! Natural = good, synthetic = bad."
That's actually what we used to think too only a few years ago.
In reality, it's not always that simple.
For example, a fast fashion dress entirely made of cotton is likely to have a much higher environmental footprint than an ethical alternative involving recycled polyester.
Shocking, right?
What is the difference between synthetic and natural fabrics in fashion?
The difference between the two is that:
synthetic fabrics are man-made and produced artificially from chemical compounds, usually plastic-derived
natural fabrics involve fibres sourced from either plants or animals
Let's compare natural and synthetic fibres from an eco-friendly perspective.
Natural fabrics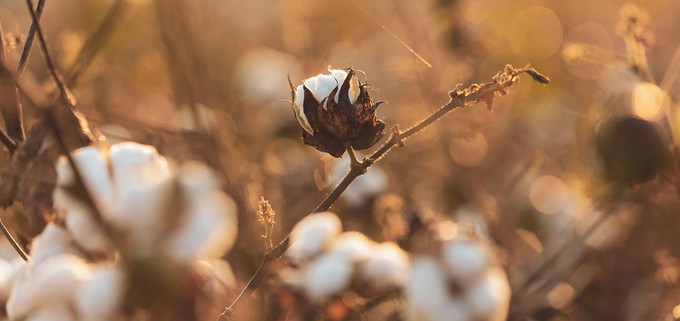 Plant-based natural fabrics include cotton, linen, and hemp, while some common animal alternatives are wool, silk, and leather.
Sustainable benefits of natural fibres
They rely on renewable resources instead of highly polluting (and limited) fossil fuels
Most natural fabrics have a lower environmental footprint: they require fewer chemicals and energy, emitting less CO2
They're naturally biodegradable and, if burnt, they don't release poisonous gases
Problems with some natural fibres
The cultivation of some plant-based options often leads to deforestation, while animal-derived fabrics require additional land and resources for livestock
Traditionally grown cotton is especially unsustainable: it consumes high quantities of water (2,700 litres for a single t-shirt!) and 16% of the world's insecticides
If a natural fibre is mixed with a synthetic option (think popular cotton/poly blends), bad news: it's no longer biodegradable
There are ethical concerns when animals are involved, such as mulesing or the fact that 1 billion of them are killed worldwide for leather every year
Synthetic fabrics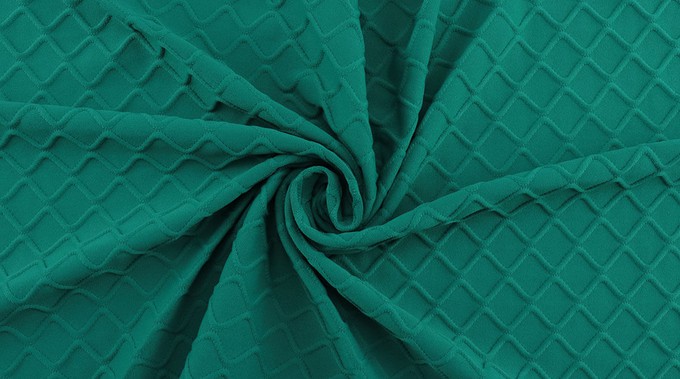 Polyester is the most popular one in fashion, but this category can also include spandex, acrylic, or nylon.
Sustainable benefits of synthetic fibres
They're often stronger and more durable than natural options (=less waste in theory)
They require less water than crops like cotton, as well as no land or pesticides
No animals involved
Cons
Extremely energy intensive production process: 40% of all fashion emissions come from polyester manufacturing alone
They mostly involve fossil fuels
They shed microplastics every single time you wash them, a terrible cause of ocean pollution
They can take 200 years to decompose, and they release polluting chemicals when burned
So, what's more sustainable: natural or synthetic fabrics?
Overall, natural fabrics are more sustainable than synthetic ones in theory, but it all depends on the individual type and how they were made.
Here's a simple overview to put our comparison between natural and synthetic fibres into perspective: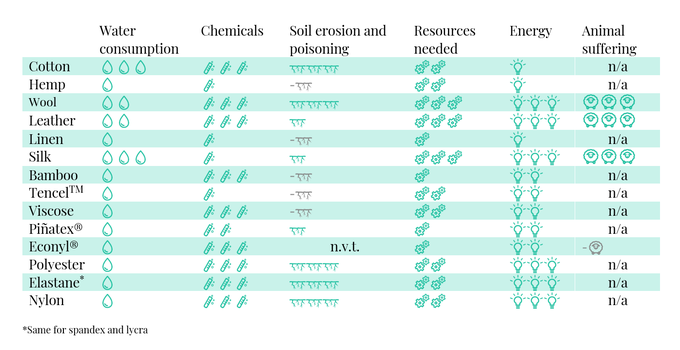 Plus, keep in mind that the production process itself can make a HUGE difference!
So, rather than focusing on a generic natural vs synthetic fabrics debate, always judge each garment individually.
Some ethical choices you can make are:
Prioritise organic cotton over fast fashion cotton garments: it uses 91% less water, no pesticides or toxic chemicals, and even promotes soil regeneration
Recycled polyester is a more sustainable alternative to virgin polyester: it removes the initial polluting process and helps reduce waste
Check that a brand is transparent about its production methods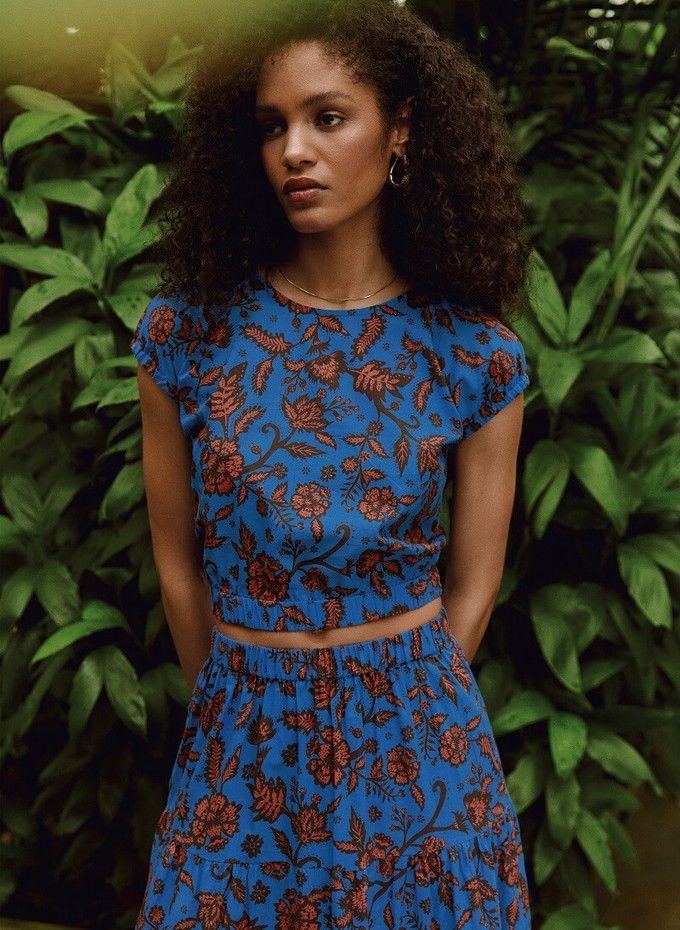 On Project Cece, you can browse the sustainable collections of hundreds of fairtrade brands in one place.
Now that you know the difference between natural and synthetic fabrics (and what else can affect their sustainability), use our filters to focus on what 'ethical' truly means to you, from organic certifications to vegan options.
Psst: are you trying to make more sustainable fashion choices but finding it a little overwhelming? We've got you: start receiving our tips and inspiration!
---
Enough with greenwashing! Here's how to tell if a brand is actually as sustainable as it sounds or just another fast fashion company pretending to be ethical.
'Natural' doesn't always = 'eco-friendly'! So, here's a simple list of the most sustainable fabrics, why they're good for the planet, and how to find them.
Spoiler alert: yes, unfortunately it is. Find out exactly how cotton is bad for the environment (and discover its more ethical alternatives).
Project Cece is a platform that collects ethical clothing from different webshops on one website. Take a look in our shopping section and find the clothing that fits your style, budget and values!