Diversity in Fashion: Are Ethical Brands Doing Enough?
Sustainable clothing companies have been leading the way with eco-friendly fabrics and fair working conditions.
What's the situation with inclusion and diversity in fashion for these ethical brands, though?
What does diversity mean in fashion?
In fashion, diversity is about creating clothes that cater to different races, categories, age groups, and sizes as well as marketing them in a way that reflects this.
For example, this can include gender-neutral garments, BIPOC models, and clothes that are suitable for people with disabilities, too.
However, diversity in fashion should be a much deeper and more intersectional conversation.
Diversity in fashion: how can we ALL make a difference in the ethical sector?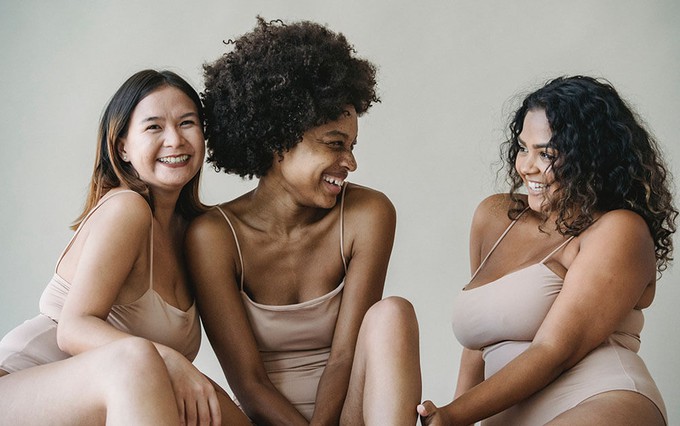 Here's what we appreciate, what we think could be improved, and what you can do as a consumer to help speed up these changes and bring about more diversity in fashion.
More representation
Things are getting better, and many brands are indeed being more inclusive and diverse with their marketing.
At the same time, however, ethical fashion is still predominantly white and able-bodied.
We recommend starting converations with brands that are doing well for the environment but haven't taken diversity that seriously yet:
Send them a kind message to tell them how much you'd appreciate seeing more categories being represented on their feeds
Tag your favourite influencers from underrepresented groups to encourage collaborations
For instance, the Lithuanian brand Son de Flor had disappointed its followers for lacking diversity and had initially been reluctant to change since it's based in a primarily white country and mainly featured their friends, according to a deleted comment.
We understand their challenge: ethical brands tend to have lower margins and budgets. So, they can't afford to hire many models. However, Son de Flor's feed is now much more diverse, so kudos to them!
Addressing systemic racism and inequality
Diversity in fashion isn't just about representation: social sustainability must also be taken into account.
If a brand includes photos of black models but doesn't take care of its BIPOC garment workers, is it really that divese and inclusive?
Of course, this is less likely to happen with ethical brands. However, many companies focus on the eco-friendly side of things alone without addressing the systemic racism within their supply chain:
Most clothing is manufactured in developing countries, which are also amongst the most at risk of climate change consequences like a lack of drinking water
Also, are these brands offering the same career opportunities to underrepresented minorities?
The stock issue
We'd really love to see ethical clothes in more sizes! However, we know it's not always financially viable for these indie brands.
Because they have more limited funding than big fast fashion chains, they can't always afford to produce clothes in sizes that don't sell as much (but hopefully this will change as they grow!).
Amplifying the voices of influencers from underrepresented groups
Join the conversation on inclusion and diversity in fashion by following content creators and activists who talk about it, especially from an intersectional standpoint.
For example, check out Aja Barber, Leah Thomas, and Mikaela Loach.
Project Cece's view of diversity in fashion for ethical brands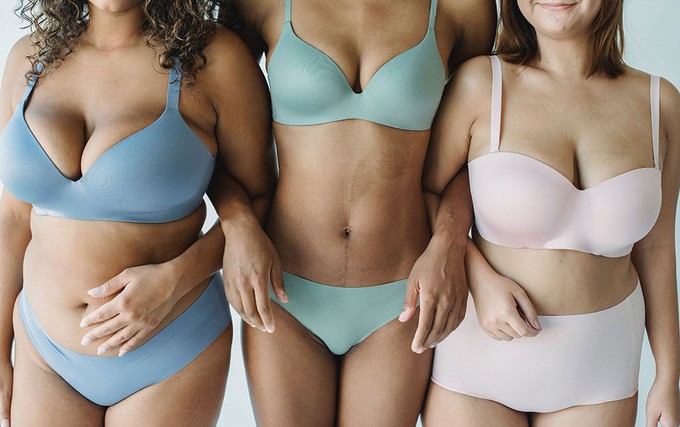 We believe it's NOT about ticking boxes just for the sake of it. Inclusion and diversity in fashion should be a serious and ongoing commitment.
At the same time, we also think it's important to acknowledge the challenges faced by small ethical brands, especially from a financial point of view.
That's why empathy and constructive feedback are key to starting (or continuing) these conversations!
No brand is perfect and everyone will make mistakes. Still, we can all learn and improve along the way.
---
These factories aren't as distant as we believe, neither in time nor space! Here's the reality of sweatshops in Europe or behind popular high street brands.
The Fashion Revolution movement started after this 2013 disaster: has this industry really changed when it comes to worker rights and environmental problems?
From feminist slogans on t-shirts made by exploited women to the vicious cycle maintained by this industry, here's how fashion and feminism are connected.
Project Cece is a platform that collects ethical clothing from different webshops on one website. Take a look in our shopping section and find the clothing that fits your style, budget and values!