Simple Guide to Vegan Fashion: There's More to It Than Leather!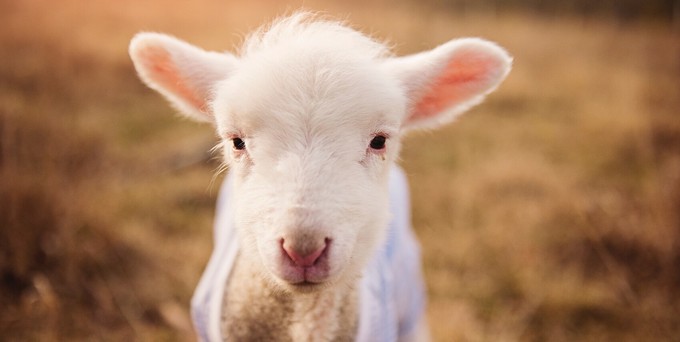 Looking to expand your cruelty-free lifestyle from the table to your wardrobe?
We've put together a guide to vegan fashion to make this transition as easy as possible.
From what you can wear to the environmental footprint of vegan leather, here's what to consider.
What exactly is vegan fashion?
Vegan fashion involves clothing and accessories that don't contain any animal materials or by-products.
More specifically, their entire production should not involve or harm animals, which is why it's also known as cruelty-free fashion.
Vegan fashion guide: fabrics, sustainability, and… finding the actual clothes!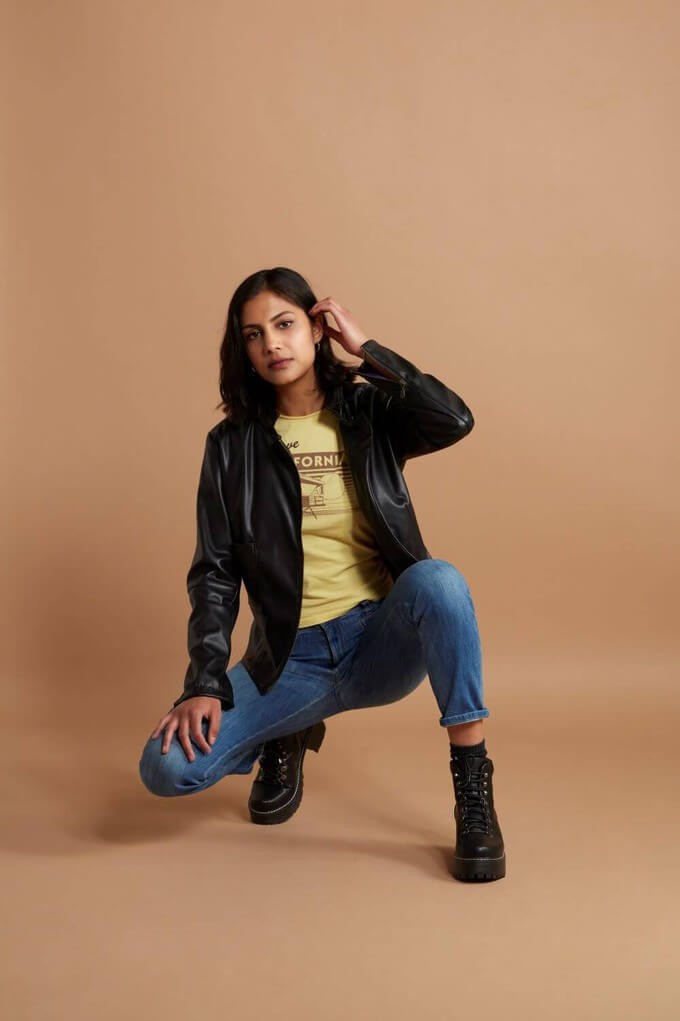 Just like a vegan diet goes beyond removing meat and dairy, vegan fashion isn't only about swapping leather with faux leather.
What should you NOT wear to be vegan?
Leather (duh). As well as cows, it can come from goats, pigs, sheep, and even dogs and cats. Crocodile and snake leather is especially popular for accessories
Animal fur (foxes, rabbits, raccoons, chinchillas…)
Silk, because silkworms are often boiled or frozen alive during its production
Wool: even though they don't technically need to die for it, when sheep are bred for wool, they're also slaughtered and sold as meat. Before that happens, they're often mistreated and subjected to controversial sheering practices like mulesing (cutting patches of skin without pain relief)
Down (geese' and ducks' feathers)
Animal by-products and accessories, from buttons made of bone to glues derived from animal tissues
What are some vegan fabrics and alternatives in fashion?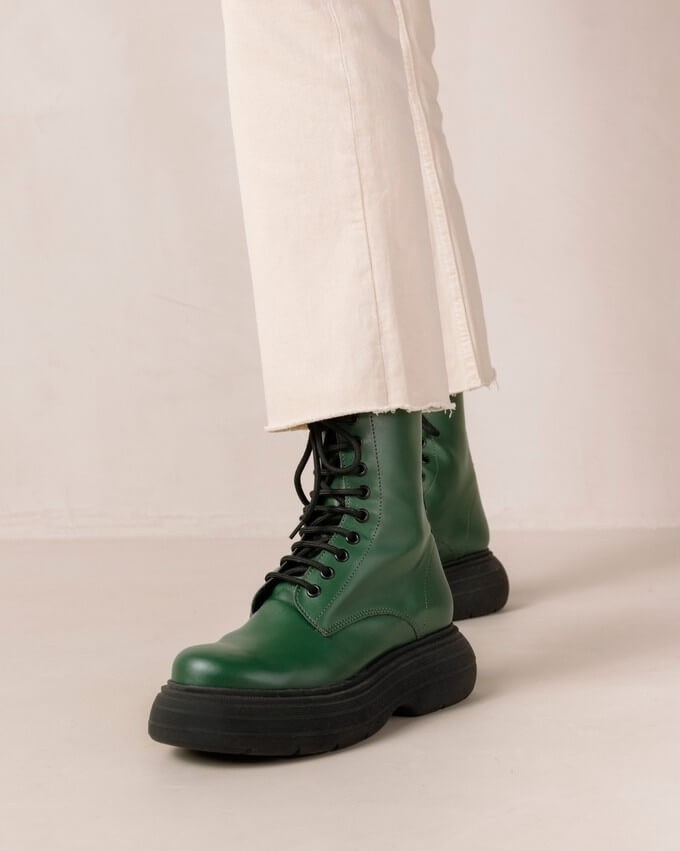 Still, as we mentioned in the previous section of our guide to vegan fashion, keep in mind that some animal by-products might still be present even if the main fabric sounds cruelty-free.
That's why it's important to check labels, descriptions, and third-party certifications.

Finally, while they're not animal-free, some less strict vegans are still happy to wear fabrics like:
peace silk, for which the silkworms don't need to die
organic wool, which comes from more ethical farms
second-hand leather, wool, etc.
Is vegan fashion sustainable?
We know it's not the answer you were hoping for, but vegan fashion isn't automatically more sustainable: it depends!
Most faux leather is made of plastic (PU or PVC): it involves a chemical-heavy production, is less durable than cow leather (=more waste), and isn't biodegradable. Find out more in our leather vs vegan leather comparison
Even natural-based vegan leather tends to involve plastic coating. For example, apple leather only consists of 26% apple waste: the rest is mostly plastic
Conventional cotton and polyester are vegan but are two of the worst fabrics for the environment
Plus, although vegan fashion companies tend to be more ethical overall, cruelty-free doesn't always apply to humans. Fast fashion often tricks consumers into purchasing "vegan products"... made by exploited workers or even children.
So, whenever possible, our advice is:
Prioritise the most sustainable fabrics (e.g. organic cotton, linen, hemp, recycled materials)
As for vegan leather, choose PU and plant-based options over the even more polluting PVC, but look after them to make them last longer. Purchasing and discarding lots of vegan leather products is actually terrible for the environment!
Finding vegan fashion brands and clothing easily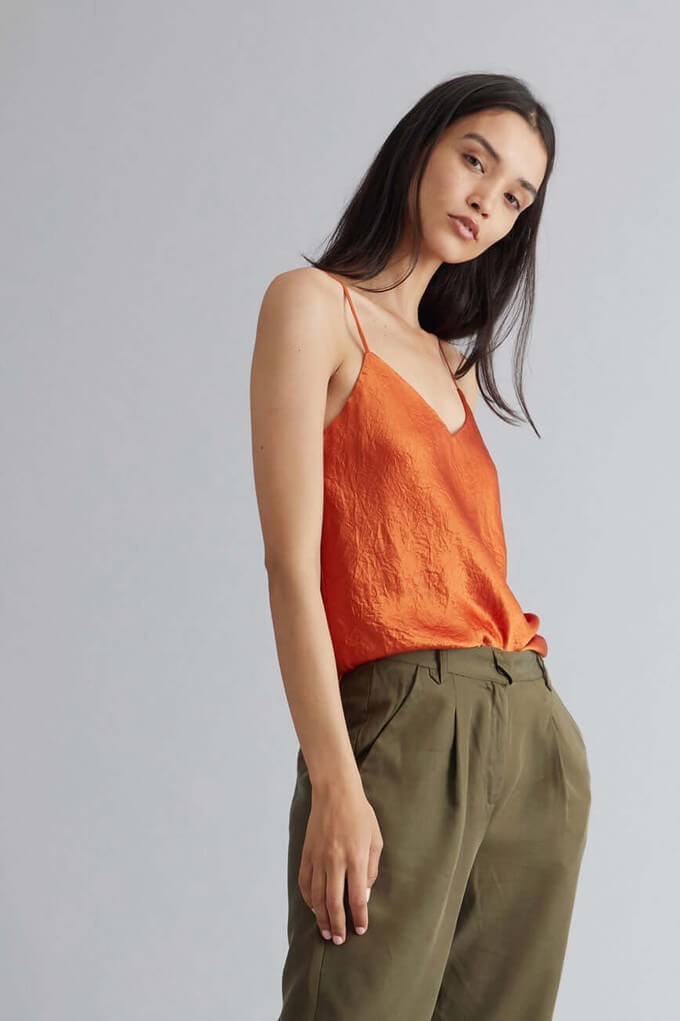 The most exciting part of our guide to vegan fashion! And, once again, we can make things easier for you.
At Project Cece, we've brought together hundreds of fairtrade collections, and that includes plenty of vegan fashion brands.
Just narrow down your search using filters like the vegan label or certifications like PETA. Easy!
Was our guide to vegan fashion helpful? Start receiving our tips and inspiration to make even more ethical clothing choices.
---
Bad news: it's not a one-word answer. Good news? We've created a simple real leather vs vegan leather comparison to help you make the right choice for YOU.
No need to step away from your ethos when accessorising your outfits! Discover the best vegan shoes for your style and preferences, all in one place.
First time hearing about pineapple leather? We were surprised, too! Discover whether or not Piñatex can be considered a sustainable type of vegan leather.
Project Cece is a platform that collects ethical clothing from different webshops on one website. Take a look in our shopping section and find the clothing that fits your style, budget and values!